Page Updated on July 30, 2020
Newport News Shipyard was once one of the largest shipbuilding sites in the United States. Similar to many other shipbuilding yards of its era, Newport News used asbestos-containing products. The handling of these products exposed unknowing workers to asbestos, leading to cases of mesothelioma and other asbestos-related diseases.
If you or a loved one suffer from mesothelioma, asbestos-related lung cancer, or asbestosis, you may qualify for substantial compensation. Currently, there is over $30 billion in asbestos trust funds, awaiting those who've been diagnosed with an asbestos illness. Fill out our form to get a free Financial Compensation Packet. You'll learn about the experienced mesothelioma lawyers in your area, how to get paid in 90 days, how to file a claim for the asbestos trust funds, and more.
Free

Financial Compensation Packet
Info on law firms that will recover your

highest compensation

Learn how to get paid in 90 days
File for your share of $30 billion in trust funds
Newport News Shipyard History
Newport News Shipyard started off as the Chesapeake Dry Dock & Construction Company in 1886, in Newport News, Virginia, along the James River. Years later its name changed to Newport News Shipyard as it began building both naval and commercial vessels.
Collis P. Huntington, an industrialist, built the shipyard, and by 1891, Newport News Shipbuilding built its first vessel. Within the next six years, the shipyard built several other vessels, including the USS Nashville, USS Wilmington, and USS Helena.
In 1927, Newport News Shipyard built the GRT SS California, one of the largest merchant ships at the time to be built in the United States. Several other vessels followed, including Virginia, Pennsylvania, President Coolidge, and SS America.
During World War II, the shipyard was given a $22 million investment by the U.S. Navy. The shipyard went on to build numerous aircraft carriers, cruisers, battleships, and more.
By the end of the war, the shipyard built over 240 ships and was awarded an "E" for excellence pennant by the U.S. Navy.
In 1960, Newport News built the Robert E. Lee, the shipyard's first nuclear submarine. In 1961 the USS Enterprise was launched, followed by the USS Nimitz in 1975. During the 1970s, Newport News Shipyard also launched two of the biggest tanks ever built and several liquefied natural gas carriers.
In 2008, Newport News Shipyard was combined into the Northrop Grumman Ship Systems. In 2011, the shipyard was combined with Ingalls Shipyard to create the Huntington Ingalls Industries, owned by Northrop Grumman.
Today, Newport News Shipyard is the largest industrial employer in the state of Virginia. It concentrates on building nuclear-powered aircraft carriers and submarines for the Navy.
Newport News Shipyard and Asbestos
As with most every other shipyard in the past in the U.S., Newport News Shipyard relied on asbestos for its resistance to heat and fire, its affordability, and its ease of use.
Subsequently, Newport News Shipyard and many other businesses faced numerous asbestos-related lawsuits from former yard employees who developed life-threatening illnesses after prolonged exposure.
One such worker was Rubert "Bert" Minton, a former ship fitter who was exposed to asbestos while working on 17 Exxon oil tankers at the direction of his employer, Newport News Shipyard. A jury awarded Minton $17.5 million against Exxon, but it was later, unfortunately, tossed out.
Secondary Exposure
During World War II, more than 30,000 people worked at Newport News Shipyard. The majority of them were exposed to asbestos on a daily basis. Other people, such as children and spouses, were sometimes exposed to asbestos via second-hand exposure as shipyard employees returned home with dangerous asbestos fibers in their clothing, hair, and skin.
Decades after working at the shipyard, many employees, along with their family members, developed malignant mesothelioma and asbestos-related lung cancer. Some still live with life-threatening illnesses today, while others have passed away.
Additional Help and Resources for Asbestos Victims
If you've been injured by mesothelioma, asbestos-related lung cancer, or asbestosis, keep in mind that there is a good chance that you'll qualify for considerable compensation. Don't forget to fill out our form to get our free Financial Compensation Packet, filled with information on the experienced asbestos and mesothelioma attorneys.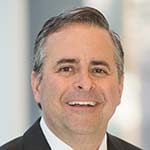 Paul Danziger grew up in Houston, Texas and earned a law degree from Northwestern University School of Law in Chicago. For over 25 years years he has focused on representing mesothelioma cancer victims and others hurt by asbestos exposure. Paul and his law firm have represented thousands of people diagnosed with mesothelioma, asbestosis, and lung cancer, recovering significant compensation for injured clients. Every client is extremely important to Paul and he will take every call from clients who want to speak with him. Paul and his law firm handle mesothelioma cases throughout the United States.