Page Updated on June 02, 2023
Mesothelioma law firms specialize in asbestos cases and help victims of exposure and their families. They help clients hold companies accountable and recover damages to cover medical expenses. Many asbestos law firms represent clients nationwide.
You may be eligible for a large amount of compensation if you suffer from mesothelioma, asbestos-related lung cancer, or asbestosis. Currently, there is over $30 billion in asbestos trust funds set up for those who have been diagnosed with an asbestos-related illness. Fill out our form to receive our free Financial Compensation Packet. Our packet is loaded with information on experienced mesothelioma attorneys in your area, how to file a claim for asbestos trust funds, how to get paid in 90 days, and more.
FREE Financial Compensation Packet
Info on law firms that will recover your

highest compensation

Learn how to get paid in 90 days
File for your share of $30 billion in trust funds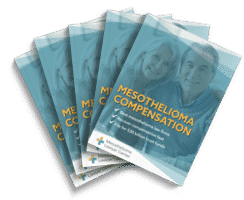 Free

Financial Compensation Packet
Info on law firms that will recover your

highest compensation

Learn how to get paid in 90 days
File for your share of $30 billion in trust funds
What Is a Mesothelioma Law Firm?
A mesothelioma law firm is a firm that specializes in clients who have been exposed to asbestos. They include the best mesothelioma lawyers who dedicate their professional lives to working with victims of exposure and their families.
Mesothelioma firms typically have medical experts, nurses, investigators, and client liaisons on staff. They cover every aspect of asbestos cases, from investigating the source of exposure and connecting it to a diagnosis to recovering damages for their clients.
What Is the Difference Between a Mesothelioma Law Firm and Other Law Firms?
Law firms focusing on mesothelioma help victims of asbestos exposure who have developed cancer and other asbestos-related diseases.
This sets them apart from other firms specializing in another area of the law or taking on many different types of cases. If you have an asbestos illness diagnosis, it's essential you hire a mesothelioma law firm for many reasons:
A general personal injury lawyer may be good at what they do, but asbestos lawsuits are different and more complicated.
Going up against companies that exposed workers to asbestos requires significant knowledge and relevant experience.
Mesothelioma attorneys at asbestos law firms know how and where industries and specific companies used asbestos and how they exposed workers.
They also have investigative staff to help to uncover incriminating information about past asbestos exposure.
These firms understand asbestos illnesses and treat their clients compassionately.
Review of Our Services
Dale R.
"When dad was diagnosed with mesothelioma, our world was turned upside down. Not knowing what to do next, I researched and interviewed many firms. Some firms were nothing more than marketers. Others offered up call screeners to take my name and number. And then there was Mesothelioma Lawyer Center. It was with them that I found peace, knowledge and professionalism. They have done everything they said they would do and then some. Contacting Mesothelioma Lawyer Center was the best decision I could have made for my family."
How Can a Mesothelioma Law Firm Help Me?
The legal process can be confusing for victims of asbestos exposure. You are battling a deadly illness while also sorting through a lot of new information.
The right law firm will guide you and help you better understand your options. They can provide answers to essential questions, such as:
Am I Eligible to File an Asbestos Lawsuit?
A law firm will review your case and tell you how strong it is. They can estimate your chances of success in a settlement or lawsuit. They will not take your case unless they feel confident about winning.
Is a Lawsuit My Only Option?
Experienced asbestos lawyers explain all your options and help with non-lawsuit actions such as claiming with an asbestos trust or seeking VA benefits.
Who Is Responsible for My Illness?
Companies can move, go out of business, or change ownership. This makes it hard to figure out who is responsible. The law firm's job is to research and determine responsible parties liable for your asbestos exposure.
How Much Compensation Can I Get?
A law firm taking on your case will estimate how much you may get for compensation. This is based on past expenses, daily expenses, medical bills, lost wages, emotional trauma, physical suffering, and future expenses. This is not a guaranteed amount.
What Is the Average Settlement for a Mesothelioma Case?
Most mesothelioma and asbestos lawsuits end in settlements rather than jury verdicts. The average settlement amount ranges from $1 million to $1.4 million.
What Are the Characteristics of Top Asbestos Law Firms?
When looking for legal representation, choose a law firm based on these critical factors:
The Best Mesothelioma Law Firms Have Years of Asbestos Experience
These law firms are staffed by top mesothelioma lawyers and legal professionals with years of experience working on cases like yours. They know the asbestos industry and all its players. They have studied the relevant laws and applied them to hundreds of cases.
They Have a Proven Track Record of Winning Asbestos Lawsuits
All that experience means little unless the firm has a record of winning for its clients. A good firm will be willing to show you the proof that they get results for clients.
Top Asbestos Law Firms Can Document Your Exposure
These firms win cases by proving their clients were negligently exposed to asbestos. This isn't easy to do. As experts, they have resources such as asbestos databases to find sources of exposure. They collect information and records to prove client cases.
They Take Time to Answer Your Questions and Explain Your Options
The best mesothelioma lawyers work in firms that encourage respect for clients. They offer free initial consultations to evaluate your case and answer all your questions. Before taking any concrete steps, they make sure you understand your options.
Top Mesothelioma Lawyers Charge Nothing Until They Win
No reputable firm will charge you a dime until they win your case. They charge on a contingency basis, taking a percentage of your settlement or jury award as a fee.
The Top Firms Rely on Networks of Asbestos and Medical Experts
Mesothelioma law firms extend their services to clients by maintaining a network of relevant experts. They work with investigators and asbestos professionals to pinpoint where and when clients were exposed. They also work with medical experts to prove that the exposure led directly to illness.
The Best Mesothelioma Law Firms Are Sensitive to the Needs of Mesothelioma Patients
Living with mesothelioma is exhausting, both physically and mentally. Law firms working with these clients understand the disease and are compassionate and sensitive.
What to Expect When Working with Mesothelioma Law Firms
The first thing to expect is a free consultation. Come to this initial meeting with a list of questions to ask and as much information as you can provide about your case:
Provide your lawyers with all related medical records.
Be prepared to provide your work history and information, including the full company names, addresses, phone numbers, your job roles, and when you worked at each job.
Keep track of all expenses related to your illness. This includes copies of medical bills, mileage used to get to appointments, medical supplies, and mental health care related to being sick.
Once you choose a firm to hire, they'll go through several steps to get the best result:
Investigate and Gather Evidence. The firm will investigate your case, discovering all the details of your exposure and how it led to your illness. This is essential for providing evidence to build a strong case.
Explore and Explain Your Options. With more information, the firm can give you all the options for the next steps and advise you on the decision.
File Mesothelioma Claims. Expert asbestos attorneys look for all avenues to compensation for their clients. This means they may want to file claims with asbestos trusts in addition to filing a lawsuit.
File a Mesothelioma Lawsuit. Your team will take all the necessary steps to file your suit and all the required paperwork.
Begin Settlement Negotiations or Go to Trial. Most of these cases end in a settlement. Your lawyers will enter into negotiations with the defendants' attorneys to get you a fair amount. If necessary, they will represent you in a jury trial.
Follow up on Compensation. Your lawyer's work doesn't end with a win in court or the negotiation room. They will follow up and ensure you get the money.
Where Can I Find Top Mesothelioma Lawyers Near Me?
Look through ads, directories, and informational websites to find law firms specializing in mesothelioma cases. Many work with clients nationwide, but you may also want to find someone local. Laws vary by state, so working with a firm that operates in your state is essential.
What if I Can't Afford to Hire a Law Firm?
Law firms that work with mesothelioma clients know that patients cannot afford up-front fees for legal representation. Many firms work on a contingency fee basis.
Contingency means a law firm only gets paid if and when you get paid. They take a percentage of the damages you recover.
Contingency percentages and rates vary by law firm. Before hiring a lawyer, knowing the fee and agreeing on a percentage is essential.
If a law firm doesn't provide a contingency fee option for payment, they don't have the financial resources to investigate and prove your case. Only choose a law firm that works on contingency.
Can I Hire an Asbestos Law Firm on Behalf of a Loved One?
Yes, if you lost a loved one to mesothelioma, you can work with a law firm to file a wrongful death lawsuit. If your loved one is still with you but very ill, you can work with the firm on their behalf.
Where Can I Get Assistance?
Simply fill out our form to get your free Financial Compensation Packet with information on experienced asbestos and mesothelioma lawyers in your area. For additional assistance, contact us at 800-793-4540.
FREE Financial Compensation Packet
Info on law firms that will recover your

highest compensation

Learn how to get paid in 90 days
File for your share of $30 billion in trust funds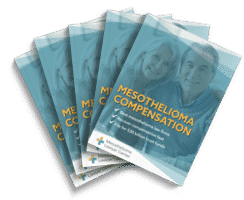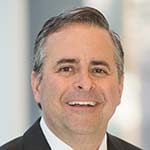 Paul Danziger grew up in Houston, Texas and earned a law degree from Northwestern University School of Law in Chicago. For over 25 years years he has focused on representing mesothelioma cancer victims and others hurt by asbestos exposure. Paul and his law firm have represented thousands of people diagnosed with mesothelioma, asbestosis, and lung cancer, recovering significant compensation for injured clients. Every client is extremely important to Paul and he will take every call from clients who want to speak with him. Paul and his law firm handle mesothelioma cases throughout the United States.