Corpus Christi Mesothelioma Lawyer
Page Updated on August 04, 2023
Experienced Corpus Christi mesothelioma lawyers help victims of workplace asbestos exposure fight for justice and compensation. Several industries and workplaces in Corpus Christi relied on harmful asbestos to resist fire and heat but hurt workers in the process.
If you or a loved one suffer from mesothelioma, asbestos-related lung cancer, or asbestosis, you may qualify for substantial compensation. Fill out our form to get a free Financial Compensation Packet. You'll learn about the experienced mesothelioma lawyers in Corpus Christi, how to get paid in 90 days, how to file a claim for the asbestos trust funds, and more.
FREE Financial Compensation Packet
Info on law firms that will recover your

highest compensation

Learn how to get paid in 90 days
File for your share of $30 billion in trust funds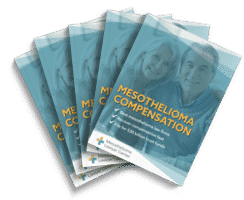 Free

Financial Compensation Packet
Info on law firms that will recover your

highest compensation

Learn how to get paid in 90 days
File for your share of $30 billion in trust funds
Corpus Christi Asbestos Facts
Between 1999 and 2017, there were more than 252 asbestos-related deaths in Corpus Christi.
The oil refining industry is a big part of the city's economy, and it has also contributed significantly to asbestos exposure.
The Corpus Christi Army Depot has also caused asbestos issues, resulting in mesothelioma lawsuits.
Facts About Mesothelioma and Asbestos
About 3,000 Americans are diagnosed with mesothelioma every year. Although rare, mesothelioma is devastating. It is an aggressive cancer that attacks the tissue that lines the lungs and abdominal cavity.
Pleural mesothelioma affects the lungs and causes related symptoms, including shortness of breath, chest pains, and coughing. Peritoneal mesothelioma affects the abdomen and causes gastrointestinal symptoms and abdominal pain and swelling.
The only known cause of mesothelioma is asbestos exposure. Asbestos is a natural material that sheds tiny fibers that are easy to inhale or ingest. Inside the body, the fibers damage cells and tissue. In some people, this causes mesothelioma. It can also cause lung cancer and asbestosis.
Most asbestos exposure is negligent and occurred at work. Many industries in Corpus Christi used asbestos in the past. Companies exposed local workers to asbestos, putting them at risk for asbestos illnesses.
How to Choose a Mesothelioma Lawyer in Corpus Christi
If you have mesothelioma, you have a right to take legal action to seek compensation from the companies responsible. To get a good outcome, you need the guidance of an experienced asbestos attorney.
Top Corpus Christi and Texas mesothelioma lawyers have experience handling and winning complicated asbestos cases. They are part of large firms with adequate resources to prove and win your case.
When choosing a lawyer to fight for you, be sure they have proven experience and wins for similar clients. They should offer a free initial consultation and contingency payment. You should not have to pay anything until they win for you.
Filing a Mesothelioma Claim
The right lawyer will determine which type of lawsuit or claim you are eligible to file. They will explain your options, which might include:
You can file a lawsuit to sue asbestos companies for your illness or the loss of a loved one due to asbestos illness. Most of these lawsuits end in settlements, which average between $1 million and $1.4 million.
You cannot sue bankrupt asbestos companies, but you likely qualify for a trust fund claim. When asbestos companies filed for bankruptcy, they set up asbestos trust funds for future claimants.
If you can trace your asbestos exposure to military service, you could qualify for VA benefits. These include monthly disability compensation. The VA rates mesothelioma 100% disabling.
Where Was I Exposed to Asbestos in Corpus Christi?
Asbestos use occurred in many industries. If you have mesothelioma, you were likely exposed at one or more past jobs. These are some examples of Corpus Christi companies and workplaces that put workers at risk of asbestos exposure.
Koch Refinery
Corpus Christi's Koch Refinery was built in 1952 when asbestos was used extensively in the refining industry. Koch used the hazardous mineral in numerous products and equipment, including:
Pipes
Machinery
Insulation
Construction products
Gaskets and pumps
Columns
Conduits
In 2000, Koch and four employees were charged with 97 environmental violations, including breaking several federal laws.
The defendants received $10 million in fines. This prompted the company to change its name a few years later to "Flint Hills Resources" in an attempt to appear more environmentally sound.
Corpus Christi Army Depot
Since 1961, the Corpus Christi Army Depot (CCAD) has been repairing and reconstructing aircraft and aircraft parts, including engines, helicopter wings, and more.
Like many other companies and military bases, CCAD used asbestos in various products and throughout its facilities.
In 2003, after an $83 million lawsuit awarded to the depot's employees, former and current supervisors filed their own lawsuit, stating that asbestos exposure was a daily occurrence while working at CCAD.
A total of 143 supervisors filed the lawsuit shortly after 3,500 CCAD employees received $83 million, in 2001, for the same exposure.
Other Corpus Christi Companies Associated with Asbestos
Several other businesses in Corpus Christi once relied on asbestos. Some of these buildings remain in use today.
Refineries
Amerada Hess Oil Refinery
American Smelting & Refining Company (ASARCO)
Humble Oil & Refining
Coastal Corporation
Corn Products Oil Refinery Plant (currently known as Ingredion)
Corpus Christi Refinery
Southwestern Oil & Refining Company
Valero Refinery
Champion Oil Refinery
Hospitals
Driscoll Children's Hospital
Spohn Hospital
Power Plants and Stations
Celanese Corporation Chemical Plant
City of Corpus Christi Water Plant
Lon C. Hill Power Plant/Station
Nueces Bay Power Station (currently known as Nueces Bay Energy Center)
Turning Basin Powerhouse
Other Job Sites, Buildings, and Businesses
Berry Construction
Coastal Iron Works
Gulf Belting & Gasket Company
J.T. Thorpe
Gilman Fabrication Shop
Reynolds Metals
Precision Insulation
Corpus Christi Naval Air Station (NAS)
Central Power & Light (CPL)
Borden Company

American Bank Building

American Minerals Spirits

Diamond Shamrock
Padre Staples Mall
Valero
Mesothelioma Treatment in Corpus Christi
The Cancer Specialists of South Texas, P.A, is an innovative cancer treatment center specializing in oncology and hematology. Treatment consists of cutting-edge technology.
625 Rodd Field Road – Corpus Christi, Texas, 78421
(361) 993-3456 or (800) 852-0538
For additional treatment options, the MD Anderson Cancer Center at Houston's University of Texas, backed by the National Cancer Institute (NCI), offers diagnosis and treatment for all types of asbestos-related illnesses, including malignant mesothelioma and lung cancer.
1400 Holcombe Boulevard
Houston, TX 77030
Phone: 1-888-679-0007
Fax: (713) 745-0177
Legal Assistance in Corpus Christi
If you've been injured by asbestos, there is a good chance that you'll qualify for considerable compensation. Don't forget to fill out our form to get our free Financial Compensation Packet, filled with information on the experienced asbestos and mesothelioma attorneys in your area. If you have questions or need additional assistance, contact us at 800-793-4540.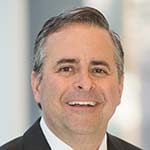 Paul Danziger is the founder of Mesothelioma Lawyer Center, headquartered in Texas, but handling mesothelioma cases throughout the United States. He has focused on mesothelioma litigation for over 25 years, and has recovered significant compensation for victims of mesothelioma, asbestos-related lung cancer, and asbestosis. Paul Danziger grew up in Houston and earned a law degree from Northwestern University School of Law in Chicago.