Honolulu Mesothelioma Lawyer
Page Updated on June 22, 2023
Victims of asbestos exposure in Hawaii are fighting for justice with the assistance of qualified Honolulu mesothelioma lawyers. Many of the important industries in Honolulu used asbestos in the past and put residents and workers at risk of exposure and diseases like mesothelioma.
If you or a loved one have been diagnosed with mesothelioma, asbestos-related lung cancer, or asbestosis, you may be entitled to substantial compensation. Fill out our form to get a free Financial Compensation Packet. You'll learn about the experienced mesothelioma lawyers in Honolulu, how to get paid in 90 days, how to file a claim for the asbestos trust funds, and more.
FREE Financial Compensation Packet
Info on law firms that will recover your

highest compensation

Learn how to get paid in 90 days
File for your share of $30 billion in trust funds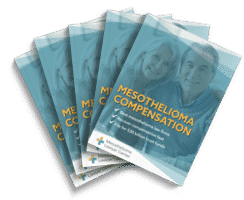 Free

Financial Compensation Packet
Info on law firms that will recover your

highest compensation

Learn how to get paid in 90 days
File for your share of $30 billion in trust funds
Honolulu Asbestos Facts
With its smaller population and less industrialized economy, Hawaii has seen fewer asbestos-related deaths than other states.
Honolulu has the highest number of asbestos deaths in the state, with over 500 between 1999 and 2017.
U.S. Navy veterans were at particular risk of exposure to asbestos because it was used in so many ship materials and components.
The Vermiculite of Hawaii plant also placed workers at risk in processing this asbestos-contaminated mineral.
Why Do I Need a Honolulu Mesothelioma Lawyer?
If you have mesothelioma, you need a local lawyer experienced in winning mesothelioma and asbestos cases. The number one reason people sue for mesothelioma is to recover damages. Mesothelioma is a costly illness. Legal action can help cover medical expenses, lost wages, and more.
A top-rated Hawaii mesothelioma based in Honolulu and with the resources of a large firm can help you in several ways:
Explain your legal options for seeking compensation
Review your case for free
Investigate your past asbestos exposure
Determine which companies can be held liable
Find evidence and proof to build a strong case against the companies that exposed you to asbestos
Maximize the compensation you are eligible to receive
Give you the best chance of receiving compensation sooner
Where Was I Exposed to Asbestos in Honolulu?
Mesothelioma is almost always caused by negligent exposure to asbestos in the workplace. Some of the industries and workplaces that most heavily used asbestos in Honolulu and elsewhere include:
Construction
Manufacturing
Mineral processing
Military bases
Shipbuilding and shipyards
Agriculture
Power plants
Honolulu is home to many businesses in these and other industries that used asbestos in the past. If you aren't sure where you encountered asbestos, a local mesothelioma attorney can help.
Pearl Harbor Naval Shipyard
The Pearl Harbor Naval Shipyard, one of the most famous shipyards in the United States, currently employs thousands of people. It has been years since heavy asbestos use at the Pearl Harbor shipyard, but current workers could still be exposed during remediation efforts.
The Pearl Harbor shipyard is home to a Superfund cleanup site designated by the Environmental Protection Agency (EPA).
Asbestos at Pearl Harbor was used in:
Buildings
Stall lots
Dry dock stations
Pipes
Ship parts
Incinerators
Boilers
Valves and gaskets
Plumbing and electrical insulation
Steam lines
Turbines
Electronics
Deck materials
From the 1940s until the 1970s, asbestos was used so heavily at the shipyard that numerous former workers passed away from diseases caused by asbestos exposure. Other workers are currently living with malignant mesothelioma and other asbestos-related illnesses.
Vermiculite of Hawaii Plant
According to the Agency for Toxic Substances and Disease Registry (ATSDR), from 1953 until 1983, Honolulu's Vermiculite of Hawaii Plant received hundreds of shipments of asbestos-contaminated vermiculite. The plant was an exfoliation site, a type of processing that puts workers at particular risk of asbestos exposure.
Even after asbestos use was discontinued at the plant, fibers were present decades later, until around 2001, when the Environmental Protection Agency (EPA) performed a cleanup at the site. Both workers and nearby residents were put at risk because of the activities of the plant.
Asbestos Alerts in Schools
Around 2005, residents learned that Honolulu and other area schools posed asbestos exposure risks to students and staff. The risk was high enough that the EPA got involved and reminded the state of the potential hazards.
In 1986, Congress passed the Asbestos Hazard Emergency Response Act (AHERA), which mandates that all public and private schools in the United States must develop, plan, and carry out asbestos safety plans, including routine inspections and maintenance.
Unfortunately, employees in one Hawaii school, King Intermediate School, didn't properly dispose of asbestos after an exterior paint job. This led to concerns that the Hawaii Department of Education had not followed AHERA as required.
Honolulu Fire Department Cited for Poor Asbestos Practice
Hawaii has strict rules for asbestos abatement, so it shocked many Honolulu residents when the Honolulu Fire Department violated asbestos safety standards.
Firefighters failed to take appropriate steps to reduce exposure during a 2017 fire at the Marco Polo highrise building.
"Only one company bagged their turn-out gear and equipment at the scene and the rest of the companies did not do so until they returned to their stations. Some fire fighters did not bag their contaminated turn-out gear until the end of their shift i.e. next morning. As a result, the fire trucks and/or the fire stations may be contaminated with asbestos and/or other hazardous materials."

Hawaii Occupational Safety and Health Division
The mistake not only put firefighters and the public at risk but also came with steep fines.
Additional Sites Associated with Asbestos in Honolulu
Many buildings and structures constructed with asbestos-containing materials (ACMs) in Hawaii remain today.
Mills and Plants
Honolulu Planing Mill
Kate Power Plant
Kohala Sugar Mill
Pioneer Mill Company
Buildings
Alexander Young Building
Alexander & Baldwin Building
Honolulu Hale
Honolulu Museum of Art
City of Honolulu Building
Marco Polo Highrise
Schools
King Intermediate School
Haleiwa Elementary School
Aliamanu Middle School
Aiea Elementary School
Farrington High School
University of Hawaii, Moore Hall
Other Job Sites, Buildings, and Businesses
Aloha State Sales
Dole Food Co./ HI Top Fruits
Ewa Plantation Co.
Hawaii Gas
Honolulu Iron Works
Hawaiian Pineapple Co.
Schofield Barracks
Von Hamm Young Company
La Haina Plantation
Ford Isle Tower
Hawaiian Tuna Packers
Queens Medical Center
Assistance for Veterans with Mesothelioma in Hawaii
The veteran population has high rates of mesothelioma because the military used asbestos heavily. U.S. Navy veterans are most affected by mesothelioma because ships contained asbestos in most components.
If you are a veteran with mesothelioma, a lawyer can help. They can determine if you are eligible to file a lawsuit against companies that supplied the military with asbestos. They can also find any asbestos trusts you qualify for.
As a veteran, you are also entitled to VA benefits. A lawyer can help you make a claim and navigate the complicated system. The VA rates mesothelioma 100% disabling, so you are probably entitled to significant monthly compensation.
Honolulu is home to the Spark M. Matsunaga Department of Veterans Affairs Medical Center. You can receive free healthcare here.
Mesothelioma Treatment in Honolulu
If you or a loved one suffer from mesothelioma, asbestosis, or any other asbestos-related diseases, two cancer centers in Hawaii provide innovative and comprehensive treatment options.
Cancer Research Center of Hawaii
651 Ilalo Street, BSB 231
Honolulu, HI 96813
The University of Hawaii Cancer Center
701 Ilalo Street
Honolulu, HI 96813
Distance: 1.8 miles
Getting Legal Assistance in Honolulu
If you've been diagnosed with mesothelioma, asbestos-related lung cancer, or asbestosis, you may be entitled to compensatory damages. Get our free Financial Compensation Packet for information on the top mesothelioma and asbestos lawyers in your area. If you have questions or need assistance, contact us toll-free at 800-793-4540.
FREE Financial Compensation Packet
Info on law firms that will recover your

highest compensation

Learn how to get paid in 90 days
File for your share of $30 billion in trust funds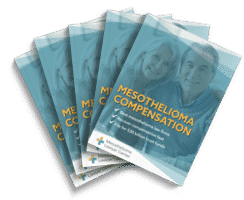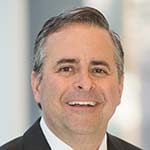 Paul Danziger grew up in Houston, Texas and earned a law degree from Northwestern University School of Law in Chicago. For over 25 years years he has focused on representing mesothelioma cancer victims and others hurt by asbestos exposure. Paul and his law firm have represented thousands of people diagnosed with mesothelioma, asbestosis, and lung cancer, recovering significant compensation for injured clients. Every client is extremely important to Paul and he will take every call from clients who want to speak with him. Paul and his law firm handle mesothelioma cases throughout the United States.