Detroit Mesothelioma Lawyer
Page Updated on July 01, 2023
Many workers exposed to asbestos rely on Detroit mesothelioma lawyers to seek justice. Detroit is the largest city in Michigan and has long been its economic hub. Known as "the Motor City," Detroit is home to three of the world's biggest automotive companies, an industry that long used asbestos in parts.
If you suffer from mesothelioma, asbestos-related lung cancer, or asbestosis, you may be entitled to substantial financial compensation. Fill out our form to get a free Financial Compensation Packet. You'll learn about the experienced mesothelioma lawyers in Detroit, how to get paid in 90 days, how to file a claim for the asbestos trust funds, and more.
FREE Financial Compensation Packet
Info on law firms that will recover your

highest compensation

Learn how to get paid in 90 days
File for your share of $30 billion in trust funds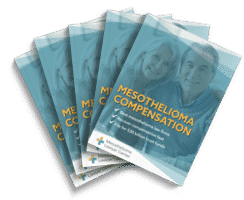 Free

Financial Compensation Packet
Info on law firms that will recover your

highest compensation

Learn how to get paid in 90 days
File for your share of $30 billion in trust funds
Detroit Asbestos Facts
Michigan experienced more than 10,000 asbestos-related deaths between 1999 and 2017.
The highest number of deaths during that period, 1,342, occurred in Wayne County and Detroit.
Auto manufacturing, the city's most important industry, used asbestos for decades, exposing workers.
Older buildings in Detroit also contain asbestos and pose a risk to residents as they crumble or get demolished.
How Do I File a Mesothelioma Lawsuit in Detroit?
The process of seeking compensation for mesothelioma in Detroit depends on the type of claim you make:
Mesothelioma Personal Injury Lawsuit
Asbestos exposure is negligent, so you can file a personal injury lawsuit against the companies responsible. A lawyer can file for you and will most likely negotiate a settlement to get you compensation.
In some cases, these lawsuits go to trial. In a trial, the jury decides if defendants owe you compensation and decide on an amount. Your lawyer will litigate on your behalf if you choose to go to trial.
Mesothelioma Wrongful Death Lawsuit
If your loved one died from mesothelioma either before or after beginning a personal injury lawsuit, your lawyer can help you file a wrongful death claim. It will most likely end in a settlement but can also go to trial.
Asbestos Trust Fund Claim
Many asbestos companies went bankrupt after facing thousands of lawsuits. You cannot sue these companies but could be eligible for compensation through an asbestos trust.
Bankrupt asbestos companies had to set up asbestos trust funds to compensate victims. A lawyer can find all the trusts you are eligible for and file the claim for you.
Veteran Benefits
If you served in the military, you might have been exposed to asbestos during your service. If you can tie asbestos in the military to your current illness, you qualify for VA benefits. These include healthcare and monthly disability compensation.
How Was I Exposed to Asbestos in Detroit?
Many industries used asbestos, and Detroit has long been an industrial city. You most likely were exposed to asbestos at one of these jobs. Industries in Detroit that used asbestos include automotive companies, steel mills, and construction.
Asbestos in Detroit's Automotive Industry
Detroit is the home of the modern American automotive industry, including the so-called "Big Three" of Ford, General Motors, and Chrysler.
For decades, car companies used asbestos in brakes, clutches, and body components to resist heat, friction, and fire.
Thousands of people have been exposed to asbestos because of these car parts. Factory workers assembling automobiles and mechanics and car enthusiasts are at risk of developing asbestos-related diseases.
The Packard Plant
Although it hasn't been active in decades, officials found up to 18 inches of asbestos littered throughout Detroit's Packard Plant. The huge former manufacturing facility once produced thousands of vehicles. In the 1990s, officials attempted to demolish the plant.
However, after losing a lawsuit, the plant remained standing. Many former employees were exposed to asbestos daily when it was in operation, but even today, the plant puts nearby residents at risk.
Great Lakes Steel on Zug Island
Zug Island in the Detroit River is home to a steelworks. Much reduced in size compared to the past, it still operates today as U.S. Steel. Detroit Iron Works built the first facility there in 1901.
Great Lakes Steel began operating a steel mill on Zug Island in 1931 and was purchased by U.S. Steel in 2003. Great Lakes Steel used asbestos in several components, including refractory products and insulation. Many people who worked at the facility developed respiratory illnesses.
Asbestos in Detroit Buildings
Detroit experienced a population boom in the early part of the 20th century. This was when asbestos was used in construction for everything from siding to insulation and adhesives.
Today, many of those buildings now pose a risk to current residents. Abandoned homes are decaying, which can expose asbestos fibers to the air.
Demolition projects to clean up blight can safely remove asbestos, but many contractors have been cited for violating federal and state asbestos rules.
Other Job Sites Associated with Asbestos in Detroit
Automotive Industry
American Motor Car Company
Budd Wheel Company
Chevrolet Motor Plant
Chrysler Military Service Plant
Dodge Truck Division of the Chrysler Corporation
Ford Motor Manufacturing Services
General Motors Cadillac Plant
Hudson Motor Car Corporation
Plymouth Motor Car Company
Saxon Motor Car Corporation
Chevrolet Gear & Axle Plant
Briggs Manufacturing Company
Chrysler Huber
Schools
Amelia Earhart Middle School
Ann Arbor Public Schools
Best Middle School
Burroughs Middle School
Carleton Elementary School
Central High School
Clintondale High School
Coldwater High School
Crestwood High School
Cranbrook Institute
Denby High School
Detroit Public Schools
Everett High School
Fairbanks Elementary School
Henry Ford High School
Kelloggsville High School
Kimball High School
Marion High School
Michigan Center High School
N.W. High School
Oakland Elementary School
Pardee Elementary School
Royal Oak Board of Education Building
Riverside Middle School
Scott Elementary
Southeastern High School
Starr Elementary
University of Detroit
Upton Elementary School
Wayne Elementary School
Wayne State University
Webber Middle School
Cass Technical High School
Hospitals
Blaine Hospital
Botsford Hospital
Detroit General Hospital
Grace Hospital
Harper Webber Hospital
Henry Ford Hospital
Herman Kiefer Hospital
Holy Cross Hospital
Metropolitan Hospital
Mount Carmel Hospital
Saint Joseph's Hospital
Saint Mary's Hospital
Sinai Hospital of Detroit
Additional Companies
Acme Equipment Company
Acorn Iron Works
Alcoa Aluminum
Allied Chemical Company
American Agricultural Chemical Company
American Bar and Foundry Company
Anderson Company – Nitrogen Division
Brunswick Corporation School Equipment
C.M. Hall Lamp Company
Cobo Hall
Connors Creek Station
First Federal Savings & Loan
Grace Baking Company
Grand Circus Park
Grant Southern Iron & Metal
Great Lakes Engineering Works
Grey Iron Foundry
Greyhound Bus Terminal
Marathon Oil Company
Monsanto Chemical Company
Minergy Corporation
Ohio Oil Company
Republic Steel
Taylor Supply Company
Treatment for Mesothelioma in Detroit
If you have been diagnosed with an asbestos-related illness, it is essential to consult an expert on these diseases. Specialists can provide the best care for these rare illnesses.
There are two National Cancer Institute-designated Comprehensive Cancer Centers in the Detroit area that can help:
The Barbara Ann Karmanos Cancer Institute, Wayne State University School of Medicine, Detroit
University of Michigan Rogel Cancer Center, Ann Arbor
The Van Elsander Cancer Center in Grosse Pointe Woods also offers excellent care. Between these facilities, patients can get the most advanced treatment for pleural mesothelioma and peritoneal mesothelioma.
Getting Legal Assistance in Detroit
Remember, if you've been diagnosed with mesothelioma, asbestos-related lung cancer, or asbestosis, you may be eligible for financial compensation. Get our free Financial Compensation Packet for information on the top mesothelioma and asbestos lawyers in your area. For questions and assistance, feel free to contact us at 800-793-4540.
FREE Financial Compensation Packet
Info on law firms that will recover your

highest compensation

Learn how to get paid in 90 days
File for your share of $30 billion in trust funds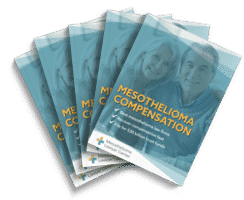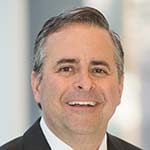 Paul Danziger grew up in Houston, Texas and earned a law degree from Northwestern University School of Law in Chicago. For over 25 years years he has focused on representing mesothelioma cancer victims and others hurt by asbestos exposure. Paul and his law firm have represented thousands of people diagnosed with mesothelioma, asbestosis, and lung cancer, recovering significant compensation for injured clients. Every client is extremely important to Paul and he will take every call from clients who want to speak with him. Paul and his law firm handle mesothelioma cases throughout the United States.