Minnesota Mesothelioma Lawyer
Page Updated on July 20, 2023
Minnesota mesothelioma lawyers help victims of asbestos illnesses fight for justice. In addition to farms and lumber mills, Minnesota is home to many factories, mines, and food processing plants, most of which once used asbestos and exposed workers
If you or a loved one suffer from mesothelioma, asbestos-related lung cancer, or asbestosis, keep in mind that you may be entitled to significant compensation for pain, suffering, lost wages, trauma, and much more. We invite you to fill out our form today for a free Financial Compensation Packet, filled with information about experienced mesothelioma lawyers in Minnesota, how to get paid in 90 days, how to file an asbestos trust fund claim, and much more.
FREE Financial Compensation Packet
Info on law firms that will recover your

highest compensation

Learn how to get paid in 90 days
File for your share of $30 billion in trust funds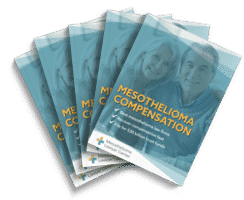 Free

Financial Compensation Packet
Info on law firms that will recover your

highest compensation

Learn how to get paid in 90 days
File for your share of $30 billion in trust funds
We offer help in all cities and towns in Minnesota, such as:
Minneapolis, St. Paul, Rochester, Bloomington, Duluth, Brooklyn Park, Plymouth, Woodbury, Eagan, Maple Grove, Eden Prairie Coon Rapids, Burnsville, Blaine, Lakeville, St. Cloud, Minnetonka, Apple Valley, Edina, St. Louis Park, Mankato,Maplewood, Moorhead, Shakopee, Richfield, Cottage Grove, Roseville, Inver Grove Heights, Andover, Brooklyn Center, Savage, Oakdale, Winona, Fridley, Shoreview, Owatonna, Austin, Ramsey, Chaska, White, Bear Lake, Chanhassen, Prior Lake, Champlin, Faribault, Elk River, Crystal, Rosemount, Hastings, New Brighton, Farmington, Golden Valley, Lino Lakes, New Hope, South St. Paul, West St. Paul, Willmar, Columbia Heights, Northfield, Forest Lake, Stillwater, Albert Lea, Hopkins, Anoka, St. Michael, Red Wing, Hibbing, Buffalo City, Ham Lake, Bemidji, Robbinsdale, Hutchinson, Otsego, Sartell, Marshall, Hugo, Brainerd, North Mankato, New Ulm, Fergus Falls, Sauk, Rapids City, Monticello, Worthington, Vadnais Heights, Mounds View, Cloquet, East Bethel, North St. Paul, Alexandria City, St. Peter, Mendota Heights, White Bear, Waconia, Rogers City, Grand Rapids, Fairmont, Big Lake, North Branch, Little Canada, Arden Hills, Hermantown, and more.
Minnesota Asbestos Facts
Nearly 6,500 people died from diseases related to asbestos exposure in Minnesota between 1999 and 2017.
Of those deaths, 1,176 resulted from mesothelioma.
Asbestosis accounted for 469 deaths.
The rest of the deaths were from asbestos-related lung cancer.
The highest concentration of asbestos deaths was in Hennepin County.
Why Should I Sue for Mesothelioma?
If you have been diagnosed with mesothelioma, you have a right to take legal action. Most people sue for mesothelioma to collect compensation. The companies responsible for exposing you to asbestos can be held liable for resulting medical and other expenses.
What Types of Asbestos Claims Am I Eligible to Make in Minnesota?
There is more than one way to seek compensation for a mesothelioma diagnosis. A lawyer can explain these options and help you determine which one or more are best for you:
Finding a Minnesota Mesothelioma Lawyer
Rely on top-rated Minnesota mesothelioma lawyers for the best chance of getting the compensation you deserve. Look for a lawyer with expertise and experience handling and winning asbestos cases.
They should be local but have a wider reach. Only large, nationwide firms have adequate resources to prove your mesothelioma case. They use investigators and medical experts to prove which companies exposed you to asbestos and that the exposure caused your illness.
Make sure the lawyer you choose offers a free initial consultation and contingency payment. You shouldn't have to pay anything until they win.
How Was I Exposed to Asbestos in Minnesota?
Most people with mesothelioma were exposed to asbestos on the job. Some of Minnesota's most important industries and employers used asbestos for decades, putting workers at risk of exposure.
Minnesota's geographic location in the upper Midwest is well-suited for mining, agriculture, and forestry, the state's traditional economic drivers since Americans first settled it in the early 19th century.
Located next to the Great Lakes region and at the edge of the Great Plains, Minnesota still relies heavily on farming and logging.
Despite its rural history, the state has not been immune from asbestos health issues. Several industries have been around in Minnesota since the 19th century and used asbestos for decades:
Ore mining
Agricultural equipment
Fur trapping and processing
Logging
Asbestos is a family of six naturally-occurring minerals that are fibrous, resist chemical reactions, electrical charges, fire, and high temperatures.
Starting in the late 19th century, these beneficial properties appealed to a variety of industries operating in Minnesota:
Power generation
Construction
Factories
Steel mills
Mining and Asbestos in Minnesota
Minnesota was once renowned for its large deposits of soft ore and provided much of the world's iron well into the 20th Century.
Much of the top-quality ore is depleted, yet the state still provides three-quarters of the iron ore used in the U.S. Miners extract tons of iron from taconite, a sedimentary rock that bears iron mixed with carbonate, chert, or quartz.
Though mining creates jobs and income for Minnesotans, extracting and processing minerals exposes miners and other workers to asbestos. The extraction and grinding of iron ore and taconite stir asbestos fibers and introduce them into the air.
Reserve Mining Company processed taconite in Silver Bay, near Duluth. In the 1970s, asbestos was found in Duluth's drinking water. The company was found to have dumped mining tailings in Lake Superior for decades. The waste included asbestos.
Asbestos at Conwed Corp.
Conwed Corp., once known as Wood Conversion Co., used asbestos in its plant in Cloquet. Workers at the plant made construction materials. The mineral board and ceiling tiles contained asbestos and exposed thousands of workers.
Conwed closed its Cloquet facility in the 1980s, but since then, it has faced hundreds of asbestos lawsuits from former workers. A study found that about 30% of Conwed employees had lung abnormalities.
Minnesota laws make it difficult for people to sue their employers. Exceptions have been made for some of the Conwed mesothelioma cases. Evidence indicates the company knew about the risks of asbestos and did nothing to warn or protect workers.
Minnesota Companies That Used Asbestos
These are just some of the employers and workplaces in Minnesota known to have used asbestos and put workers at risk:
3M Company
3M Chemolite Plant
API Inc.
Blandin Paper Company
Blackdog Powerhouse
Brown & Bigelow
Cargill Inc.
Donaldson Company
Ford Motor Company
General Mills
Great Northern Oil Company
Honeywell
IBM Rochester
Koch Oil Refinery
Minneapolis Air National Guard
Minneapolis Electric Steel
Murphy Motor Freight
Northern Pacific Railroad
Northern States Power Company
Pine Bend Refinery
Stauffer Chemical
Stora Enso Paper Mill
U.S. Steel
Waldorff Paper Company
Asbestos Safety Laws in Minnesota
The Minnesota Department of Health implements the regulations and rules regarding asbestos abatement.
These regulations are set in place to ensure the safety of the public as well as anyone working around asbestos:
Under Minnesota Rules, Parts 4620.3000 to 4620.3724, anyone working on an asbestos abatement project must first be qualified by the state. Each qualified person must have the proper training as well as the proper licensing before beginning any asbestos abatement project.
Under the Minnesota Abatement Act, sections 326.70 to 326.81, the appropriate fees must be paid before starting an asbestos abatement project. In addition, the notification must be sent to the state prior to starting the project. Furthermore, indoor air quality standards must be adhered to at all times.
When disposing of asbestos, it must be placed in a seal-tight container with a label clearly marked to reflect that the contents are hazardous. Any container with asbestos must be disposed of at one of the state-approved landfills in Minnesota.
For more detailed regulations regarding asbestos in Minnesota, and questions regarding licensing and asbestos training centers, contact the Minnesota Department of Health at 651-201-4620.
Minnesota Statute of Limitations on Mesothelioma and Asbestos Lawsuits
Minn. Stat. Ann. § 541.01 et seq. mandates the statute of limitations for asbestos lawsuits in Minnesota.
Minnesota has one of the longest times allotted for personal injury cases. Asbestos cases are filed as personal injury in Minnesota.
Plaintiffs have six years from the time of the diagnosis of an asbestos-related disease or six years from the time the illness should be reasonably discovered.
Wrongful death cases, however, must be filed within three years from the victim's date of death.
Mesothelioma Treatment in Minnesota
Mesothelioma is difficult to treat. Patients get the best care at large cancer centers with specialists on staff. There are two comprehensive cancer centers in Minnesota:
Masonic Cancer Center
The Masonic Cancer Center is part of the University of Minnesota and is located in Minneapolis. It is a major center of research on cancer diagnosis, treatment, and prevention. Mesothelioma patients benefit from specialists, cutting-edge treatments, and access to clinical trials.
Mayo Clinic Cancer Center
The world-famous Mayo Clinic includes a cancer center in Rochester. It also offers cancer treatment in Phoenix, Arizona, and Jacksonville, Florida. Multidisciplinary teams collaborate to provide the best care for patients, who also have access to clinical trials here.
Getting Legal Assistance in Minnesota
Keep in mind that if you or a loved one have been exposed to asbestos and developed mesothelioma, asbestos-related lung cancer, or asbestosis, you may be entitled to significant compensation. Don't forget to fill out our form to get our free Financial Compensation Packet, filled with information on the experienced asbestos and mesothelioma attorneys in your area. If you have questions or need assistance, contact us toll-free at 800-793-4540.
FREE Financial Compensation Packet
Info on law firms that will recover your

highest compensation

Learn how to get paid in 90 days
File for your share of $30 billion in trust funds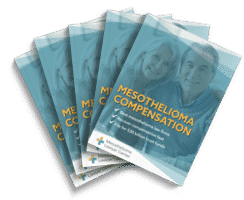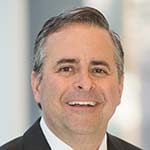 Paul Danziger grew up in Houston, Texas and earned a law degree from Northwestern University School of Law in Chicago. For over 25 years years he has focused on representing mesothelioma cancer victims and others hurt by asbestos exposure. Paul and his law firm have represented thousands of people diagnosed with mesothelioma, asbestosis, and lung cancer, recovering significant compensation for injured clients. Every client is extremely important to Paul and he will take every call from clients who want to speak with him. Paul and his law firm handle mesothelioma cases throughout the United States.