South Dakota Mesothelioma Lawyer
Page Updated on August 16, 2023
With the help of dedicated South Dakota mesothelioma lawyers, many victims of asbestos illnesses are fighting back with legal action. Asbestos-related illnesses and deaths are low in South Dakota when compared with more populous states, but the rate is still significant.
If you or a loved one have mesothelioma, asbestos-related lung cancer, or asbestosis, you may qualify for substantial compensation. Fill out our form to receive our free Financial Compensation Packet. Our packet is loaded with information on experienced mesothelioma attorneys in South Dakota, how to file a claim for asbestos trust funds, how to get paid in 90 days, and more.
FREE Financial Compensation Packet
Info on law firms that will recover your

highest compensation

Learn how to get paid in 90 days
File for your share of $30 billion in trust funds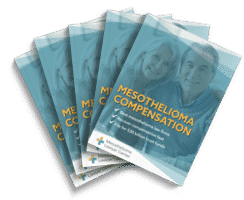 Free

Financial Compensation Packet
Info on law firms that will recover your

highest compensation

Learn how to get paid in 90 days
File for your share of $30 billion in trust funds
We are happy to provide assistance to asbestos victims and their families in all South Dakota cities and towns, such as:
Sioux Falls, Rapid City, Aberdeen, Brookings, Watertown, Mitchell, Yankton, Pierre, Huron, Spearfish, Vermillion, Brandon, Box Elder, Rapid Valley, Madison, Sturgis, Belle Fourche, Harrisburg, Tea, Dell Rapids, Pine Ridge, Mobridge, Hot Springs, Milbank, Canton, Lead, Hartford, Winner, Dakota Dunes, Blackhawk, Colonial, Pine Hills, North Sioux City, Sisseton, Chamberlain, Redfield, Flandreau, Lennox, North Eagle, Butte, Fort Pierre, North Spearfish, Beresford, Summerset, Custer, Springfield, Elk Point, Rosebud, Webster, Volga, Wagner, Groton, Parkston, Miller, Salem, Eagle Butte, Crooks, Deadwood, Gregory, Freeman, Britton, Clear Lake, Platte, Lemmon, Fort Thompson, Mission, Antelope, Garretson, Gettysburg, Oglala, Baltic, De Smet, Martin, Porcupine, Tyndall, Clark, Parker, Hill City, Ipswich, Wessington Springs, Whitewood, Worthing, Arlington, Manderson-White Horse Creek, Centerville, Piedmont, Wall, Eureka, Ashland Heights, Scotland Lake, Andes, Howard, Alcester, Valley Springs, Marion, Highmore, Parmelee, Viborg, Lower Brule, Philip, Estelline, Faulkton, Edgemont, and more.
South Dakota Asbestos Facts
South Dakota has seen 486 deaths from asbestos-related issues between 1999 and 2013.
Ninety-four of those deaths were caused by mesothelioma, and the rest by asbestosis or lung cancer.
The area of the state with the highest number of asbestos deaths is Minnehaha County and Sioux Falls.
How a South Dakota Mesothelioma Lawyer Can Help You
People make claims or sue for mesothelioma mainly to get the compensation they are owed from the companies that exposed them to asbestos. An experienced asbestos attorney can help you get that important result.
Mesothelioma lawyers work with clients to seek compensation through one or more of the following:
Mesothelioma Personal Injury Lawsuit. Mesothelioma is a personal injury when caused by negligent asbestos exposure. Most of these cases end in settlements. Your lawyer will negotiate to get you maximum compensation as soon as possible.
Asbestos Trust Fund Claim. Asbestos companies that went bankrupt cannot be sued. During bankruptcy, these companies set up trust funds to compensate future claimants. Your lawyer can help you make a successful claim.
Mesothelioma Wrongful Death Lawsuit. If your loved one died from negligent asbestos exposure, you can sue companies for wrongful death and seek damages.
VA Benefits Claim. Many veterans were exposed to asbestos during military service. If you have mesothelioma and are a veteran, you could qualify for VA benefits.
What to Look for in a South Dakota Mesothelioma Lawyer
Choosing a lawyer to represent you in a mesothelioma case is an important decision. The right lawyer will give you the best chance of receiving maximum compensation for your illness. Your SD mesothelioma lawyer should stand out from other lawyers in several ways:
Years of experience working with victims of asbestos exposure
Proven wins for asbestos and mesothelioma clients
Major settlements and jury awards
The backing of a big asbestos law firm with adequate resources to handle complicated cases
A free initial consultation
Contingency payment plans
Where Was I Exposed to Asbestos in South Dakota?
South Dakota doesn't have a lot of heavy industry, the typical worksites that triggered asbestos exposure. However, the state is home to several hydroelectric plants. Some of these facilities were constructed with asbestos materials to manage and protect against heat and fire.
Workers in the construction industry have also been put at risk of asbestos exposure.
Asbestos was used in most building materials for decades. Zonolite, a product made with minerals mined by W.R. Grace, went into many homes and public buildings in South Dakota. The company used minerals contaminated with asbestos for decades.
Some of the specific job sites in South Dakota known to have used asbestos and put workers at risk include:
AH Bennett Corporation
Amdak Corporation
Atomic Energy Commission Plant
Belle Fourche Landfill
Big Stone City Power Plant
Brookings Landfill
Browns Landfill
Consolidated Coal Company
Dakota Midland Hospital
Ellsworth Air Force Base
Hald and Fleer
Healy Plumbing and Heating
MacArthur Company
Mitchell Landfill
Northern States Power Company
Pathfinder Power Plant
Pierre Landfill
Rapid City Air Force Base
Rapid City Landfill
Red Ball Warehouse
Revillo School
Risager Plumbing and Heating
Sioux Fall Landfill
Southern Missouri Landfill
St. Luke Hospital Power Plant
Tri-County Landfill
Vermillion Landfill
Walworth County Landfill
Watertown Landfill
Xcel Energy
Big Bend Dam
Fort Randall Dam
Gavins Point Dam
Oahe Dam
Military Bases and Asbestos
Both Ellsworth Air Force Base and Rapid City Air Force Base have been associated with asbestos use.
The dangerous minerals were once used in vehicles, planes, facilities, machinery, equipment, walls, plumbing, ceilings, and much more. Most buildings at both bases were created with asbestos-containing materials (ACMs).
Natural Erionite in South Dakota
South Dakota is home to large natural erionite deposits, a dangerous mineral known to cause mesothelioma. Although erionite is not considered asbestos, its properties are similar.
It's rare for people to develop an asbestos-related disease from erionite from only periodical exposure. Long-term and frequent inhalation or ingestion of erionite fibers is linked with an increased risk for mesothelioma.
Ongoing Asbestos Exposure Risks in South Dakota
Erionite is one ongoing risk to residents of South Dakota today. Most asbestos exposure occurred in the past, but asbestos materials in older buildings continue to put people at risk.
In 2022 the South Dakota School of Mines and Technology received funding to construct a new mineral industries building. A floor collapse in the original building exposed asbestos, which put workers on the site at risk of exposure.
South Dakota State University also dealt with asbestos issues recently. It demolished Scobey Hall, which had sat empty for several years. Asbestos in the building was a concern and could have potentially exposed students and workers.
Old asbestos cement water pipes put South Dakota residents at risk of exposure in their drinking water. The city of Kadoka recently replaced aging, deteriorating water pipes made with asbestos cement.
South Dakota Asbestos Laws
Asbestos laws in South Dakota include safety regulations to protect current residents and laws that impact how asbestos lawsuits proceed.
Statute of Limitations for Asbestos Cases in South Dakota
As with other states in the nation, South Dakota has a strict time deadline for filing asbestos-related lawsuits.
Plaintiffs must file within three years of diagnosis of the asbestos-related illness.
For wrongful death lawsuits, the plaintiff must file within three years of the victim's death.
Asbestos Trust Fund Transparency Act
South Dakota is one of several states that passed an asbestos trust fund transparency law. It requires plaintiffs in asbestos lawsuits to disclose any trust fund claims they have made or plan to make.
This disclosure must include information about the identities of the trusts, the amount of compensation claimed, and the amount of compensation received.
Courts can use this information to reduce a jury award. If you are filing a lawsuit and have also claimed with trusts, you must provide the information within 120 days of the trial.
Asbestos Safety Regulations
The state of South Dakota manages its asbestos removal process through the Department of Environment and Natural Resources Waste Management Program.
South Dakota requires that contractors and inspectors must be certified in order to handle and work around asbestos on public property. Any project that falls within public property requires 10-day written notice prior to the anticipated work.
Asbestos removal certification, although maintained by the state, is actually done by approved training centers. Once certified, the individuals receive a state certification card, which has to be carried at all times.
Asbestos materials that are non-friable can be removed by individuals without certification as long as the material encompasses less than three square feet or three linear feet. However, OSHA training is required.
South Dakota has thirteen authorized asbestos disposal sites. Notification and approval have to be given prior to the disposal of asbestos material.
Mesothelioma Treatment in South Dakota
South Dakota offers three medical facilities that specialize in cancer treatment. For the best results, seek treatment from physicians and clinics experienced with asbestos cancer and asbestos-related diseases.
Since these types of cancers are still considered rare in the medical industry, you'll need to seek treatment from those who have researched, trained, and understand the complex issues of asbestos-related illnesses:
Avera Cancer Institute: 100 23rd Street, Sioux Falls, SD, 57105, 605-322,3000
John T. Vucurevich Cancer Care Institute: 353 Fairmont Blvd., Rapid City, SD, 57701, 605-719-2300
Sanford Cancer Center: 1305 West 18th Street, Sioux Falls, SD, 57717, 605-333-1000
Legal Help in South Dakota
If you've been injured by asbestos, there is a good chance that you'll qualify for considerable compensation. Remember to fill out our form to get your free Financial Compensation Packet, with information on asbestos and mesothelioma lawyers. If you have questions or need additional assistance, contact us at 800-793-4540.
FREE Financial Compensation Packet
Info on law firms that will recover your

highest compensation

Learn how to get paid in 90 days
File for your share of $30 billion in trust funds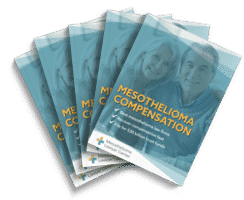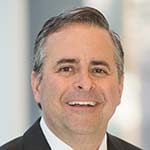 Paul Danziger grew up in Houston, Texas and earned a law degree from Northwestern University School of Law in Chicago. For over 25 years years he has focused on representing mesothelioma cancer victims and others hurt by asbestos exposure. Paul and his law firm have represented thousands of people diagnosed with mesothelioma, asbestosis, and lung cancer, recovering significant compensation for injured clients. Every client is extremely important to Paul and he will take every call from clients who want to speak with him. Paul and his law firm handle mesothelioma cases throughout the United States.