Massachusetts Mesothelioma Lawyer
Page Updated on July 12, 2023
Victims of mesothelioma have the right to retain a Massachusetts mesothelioma lawyer who can help them fight for compensation and justice. The prolonged use of asbestos in many important industries in Massachusetts has left people with life-threatening diseases.
If you've been a victim of mesothelioma, asbestos-related lung cancer, or asbestosis, you may be entitled to substantial compensation. Fill out our form to get a free Financial Compensation Packet. You'll learn about the experienced mesothelioma lawyers in Massachusetts, how to get paid in 90 days, how to file a claim for the asbestos trust funds, and more.
FREE Financial Compensation Packet
Info on law firms that will recover your

highest compensation

Learn how to get paid in 90 days
File for your share of $30 billion in trust funds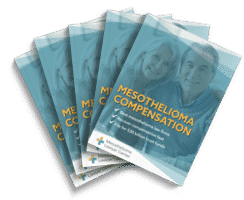 Free

Financial Compensation Packet
Info on law firms that will recover your

highest compensation

Learn how to get paid in 90 days
File for your share of $30 billion in trust funds
We offer help to all cities and towns in Massachusetts, including:
Boston, Worcester, Springfield, Lowell, Cambridge, New Bedford, Brockton, Quincy, Lynn, Fall River, Newton, Somerville, Lawrence, Framingham, Waltham, Haverhill, Malden, Brookline, Plymouth, Medford, Taunton, Chicopee, Weymouth Town, Revere, Peabody, Methuen Town, Barnstable Town, Pittsfield, Attleboro, Arlington, Everett, Salem, Billerica, Westfield Leominster, Beverly, Fitchburg, Holyoke, Marlborough, Woburn, Amherst, Chelsea, Braintree, Shrewsbury, Chelmsford, Dartmouth, Andover, Natick, Randolph, Watertow, Franklin, Lexington, Falmouth, Dracut, Tewksbury, Needham, Gloucester, North Andover, Wellesley, Norwood, North Attleborough, Agawam, West Springfield, Northampton, Milford, Stoughton, Melrose, Saugus, Danvers, Milton, Bridgewater, Wakefield, Marshfield, Burlington, Belmont, Reading, Dedham, Walpole, Yarmouth, Easton Middleborough, Mansfield, Wilmington, Westford, Acton, Hingham, Wareham, Canton, Winchester, Stoneham, Ludlow, Sandwich Gardner, Marblehead, Bourne, Hudson, Norton, Concord, Westborough, Somerset, and more.
Asbestos-Related Death Statistics in Massachusetts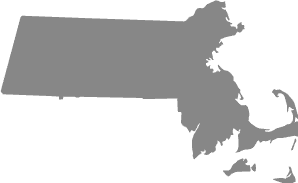 The state of Massachusetts recorded 8,103 deaths related to asbestos between 1999 and 2017.
Of those deaths, 1,505 were caused by mesothelioma, and over 619 were related to asbestosis.
Middlesex County had the greatest number of deaths in the state related to asbestos exposure during that time period.
About Asbestos and Mesothelioma – How Did I Get Sick?
Asbestos is a natural material and a human carcinogen. Exposure in people can lead to mesothelioma, lung cancer, or the non-malignant interstitial lung disease called asbestosis.
Most asbestos exposure occurs in the workplace. When handled or when it deteriorates, asbestos sheds tiny fibers into the air. Any workers in the area can inhale those fibers. Asbestos fibers cause damage in the body, which in some people leads to illness many years later.
While lung cancer can have many causes, mesothelioma is rare, almost always triggered by asbestos exposure.
Most people encountered asbestos on the job. Massachusetts has many industries, from construction to shipbuilding, that used asbestos and exposed workers over many years.
Why Should I Work with a Massachusetts Mesothelioma Lawyer?
Because mesothelioma is so closely tied to asbestos, the leading cause is known to be workplace exposure. Asbestos exposure on the job is negligence. Employers and asbestos companies had a duty to warn and protect workers.
Decades later, Massachusetts workers have gotten sick from asbestos exposure. If you have a diagnosis of mesothelioma, you can hold companies accountable and seek compensation through lawsuits and claims.
You must work with an experienced Massachusetts mesothelioma lawyer to take this step. They have years of experience working on asbestos cases, proven wins for similar clients, and the extensive resources necessary to build a case with strong evidence.
What Kind of Mesothelioma Claims Am I Eligible for?
A top Massachusetts mesothelioma lawyer can provide the best advice for which types of claims you can make and which is your best option. You could be eligible for one or more of the following:
Mesothelioma Personal Injury Lawsuit
As a negligent act, asbestos exposure leading to illness qualifies you to file a personal injury lawsuit. You can seek damages for medical and other expenses.
Most personal injury suits end in a settlement. Your lawyer negotiates with the defendants for a fair amount. If negotiations fail, you can opt to take your case to trial. There, a jury may decide in your favor and award damages.
Asbestos Trust Fund Claim
If the companies that exposed you to asbestos filed for bankruptcy, you cannot file a lawsuit against them. You can, however, make a claim for compensation with an asbestos trust fund.
Bankrupt asbestos companies set up trust funds to compensate future claimants. Your lawyer will determine which trusts you are eligible for. There is still about $30 billion available in asbestos trusts.
Mesothelioma Wrongful Death Lawsuit
You can sue companies for the wrongful death of a loved one due to negligent asbestos exposure. As with a personal injury lawsuit, you can sue for damages, and the case is likely to end in a settlement.
VA Benefits
Another option may be to file for veteran benefits. Massachusetts has a long history of military installations, and the military used a lot of asbestos. In fact, veterans have higher rates of mesothelioma than the general population.
The VA rates mesothelioma as 100% disabling. If you can trace your asbestos exposure to military service, you can apply for monthly disability payments.
How Much Compensation Can I Get for Mesothelioma in Massachusetts?
Compensation in mesothelioma cases varies depending on individual factors:
Medical expenses
Future medical expenses
Home care and medical equipment costs
Lost wages
The defendants involved and their extent of negligence
Pain and suffering
The average settlement in a mesothelioma lawsuit is between $1 million and $1.4 million. Jury awards are often much higher, but trials can also result in zero compensation.
Asbestos and Ships in Massachusetts – A Major Source of Exposure
Massachusetts' location on the U.S. East Coast has made the Bay State a principal hub for shipbuilding and U.S. Navy installations.
The shipping industry's heavy use of asbestos for the greater part of the 20th Century led to significant exposure and had tragic consequences.
Asbestos, used as insulation and fire-inhibiting material since ancient times, was heavily used in all kinds of civilian and military ships.
When the U.S. Navy modernized during the 19th and 20th Centuries, it began to build all ships with many components that used asbestos.
Every U.S. Navy ship built between 1930 and 1973 included 300 or more asbestos-containing components to protect equipment, ammunition, fuel, and crew members from fire. Some examples of shipyards that exposed workers to asbestos include:
Fore River Shipyard, Quincy
Charlestown Naval Yard
Fairhaven Shipyard, Fairhaven
Victory Yard, Squantum
What Other Job Sites in Massachusetts Used Asbestos?
Asbestos was widely used in various industries through much of the 20th Century. Most factories, power plants, chemical works, incinerators, and paper mills used asbestos for the same reasons as the maritime industry.
As a result, every power plant in the state of Massachusetts built from 1930 to 1973 contained large quantities of asbestos.
Mineral processing companies, paper mills, all kinds of factories, and even public and school buildings used and contained asbestos, causing dangerous exposure for decades:
Marlboro Electric Company, Marlboro
The University of Massachusetts at Amherst, Amherst
W.R. Grace Site, Walpole
Stevens Paper Mill, Andover
Mead Paper Mill, Lee
Tyco Healthcare Group Textile Mill Site, Walpole
Algonquin Generating Plant, Freetown
General Dynamics Shipyard, Quincy
Bethlehem Steel Shipyard, Quincy
Norton Grinding Company, Worcester
Lawrence Factory, Peabody
Pilgrim Nuclear Power Plant, Plymouth
Monsanto Plant, Springfield
Ongoing Asbestos Exposure in Massachusetts
Asbestos attorneys primarily work with clients who were exposed at work decades ago. Unfortunately for Massachusetts residents today, the risk of exposure still exists.
For example, Massachusetts has Superfund sites known to contain asbestos. One of these is the Blackburn and Union Privileges Superfund in Walpole. Companies that operated there in the past made automotive clutches and brake linings with asbestos.
Residents in Massachusetts can also be exposed to asbestos lingering in older buildings. Schools, residential buildings, and government buildings constructed before the 1970s often contain asbestos materials. When those materials decay, they can expose residents and workers.
What Are the Asbestos Laws in Massachusetts?
State laws regarding asbestos include safety regulations and laws that impact how, when, and where lawsuits proceed.
Statute of Limitations
The statute of limitations is an important law to know. It limits the time you must file a lawsuit over asbestos and mesothelioma.
Although Massachusetts has no specific statute of limitations for asbestos cases, the state follows the tort statute of limitations.
Under ALM GL ch. 260, § 2A, the plaintiff has three years from the date they discovered the asbestos exposure or three years from diagnosis of an asbestos-related disease.
Further, loved ones can file on behalf of a deceased victim within three years of the death or within three years of finding out the cause of death.
Statute of Repose in Asbestos Construction Cases
The statute of limitations is necessarily flexible. The clock typically starts when a negligent action occurred. In the case of mesothelioma, the clock starts when the victim receives a diagnosis. This is necessary because mesothelioma develops decades after asbestos exposure, the negligent action.
A statute of repose puts a hard deadline on lawsuit filings. Massachusetts has a statute of repose in liability cases related to construction claims. The limit is six years after the negligent incident.
This continues to be a problem for mesothelioma plaintiffs exposed to asbestos on construction sites. They are unlikely to get diagnosed with asbestos illness within six years, making it impossible to file a lawsuit.
Asbestos Safety and Abatement Laws
The Massachusetts Office of Energy and Environmental Affairs (EEA) and the Massachusetts Department of Labor oversee asbestos abatement laws in the state:
Under BWP AQ 04 (ANF-001), any asbestos contractor, owner, and/or operator of a facility or area must notify the state prior to starting an asbestos abatement project. Notification must be sent within 10 days before the project is set to begin. However, no notification is required if the area containing asbestos is less than three square or linear feet.
Under 310 CMR 4.00 of the MassDEP regulations, a fee of $100 must be submitted with each notification for asbestos removal. This fee is non-refundable even in the event that the asbestos project is canceled.
In addition to notifying the state of Massachusetts of any asbestos project, a notification may also be required to the city you live in as well. Check with your local city laws to determine if you're required to send the notification.
Under 301 CMR 7.00 (Massachusetts Air Pollution Control Regulations), asbestos removed during an abatement project must be encapsulated, labeled, and disposed of at a state-approved waste management site.
For additional regulations and more in-depth information regarding asbestos laws in Massachusetts, contact the EEA at 617-626-1000.
Mesothelioma Treatment in Massachusetts
It's essential to seek medical assistance from qualified physicians and clinics with a background in dealing with asbestos-related diseases.
Since these types of cancers are rare, a physician specializing in asbestos-related diseases provides you with a much better chance of promising treatment. Currently, two medical facilities in Massachusetts are backed by the National Cancer Institute:
Dana-Farber Cancer Institute: 450 Brookline Avenue, Boston, MA. 02215
Brigham and Women's Hospital: 75 Francis Street, Boston, MA. 02115
Getting Legal Help in Massachusetts
Remember, if you've been diagnosed with mesothelioma, asbestos-related lung cancer, or asbestosis, you may qualify for significant compensation. Get our free Financial Compensation Packet for information on the top mesothelioma and asbestos lawyers in your area. If you have questions or need assistance, contact us toll-free at 800-793-4540.
FREE Financial Compensation Packet
Info on law firms that will recover your

highest compensation

Learn how to get paid in 90 days
File for your share of $30 billion in trust funds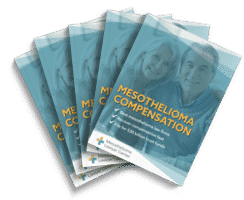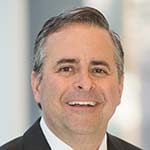 Paul Danziger grew up in Houston, Texas and earned a law degree from Northwestern University School of Law in Chicago. For over 25 years years he has focused on representing mesothelioma cancer victims and others hurt by asbestos exposure. Paul and his law firm have represented thousands of people diagnosed with mesothelioma, asbestosis, and lung cancer, recovering significant compensation for injured clients. Every client is extremely important to Paul and he will take every call from clients who want to speak with him. Paul and his law firm handle mesothelioma cases throughout the United States.