Missouri Mesothelioma Lawyer
Page Updated on January 06, 2022
Many Missouri job sites once used asbestos in their materials and machinery. Exposed workers who developed illnesses are now fighting for their rights with the assistance of qualified Missouri mesothelioma lawyers.
If you or someone you love suffers from mesothelioma, asbestos-related lung cancer, or asbestosis, you may qualify for substantial compensation. Fill out our form to get a free Financial Compensation Packet. You'll learn about the experienced mesothelioma lawyers in Missouri, how to get paid in 90 days, how to file a claim for the asbestos trust funds, and more.
FREE Financial Compensation Packet
Info on law firms that will recover your

highest compensation

Learn how to get paid in 90 days
File for your share of $30 billion in trust funds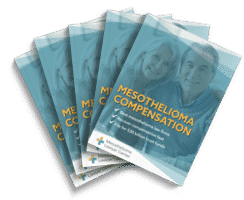 Free

Financial Compensation Packet
Info on law firms that will recover your

highest compensation

Learn how to get paid in 90 days
File for your share of $30 billion in trust funds
We are happy to offer help to asbestos victims in all cities and towns in Missouri, such as:
Kansas City, Cross Timbers, Osborn, St. Louis, Springfield, Independence, Columbia, Lee's Summit, O'Fallon, St. Joseph, St. Charles, St. Peters, Blue Springs, Florissant, Joplin, Chesterfield, Jefferson City, Cape Girardeau, Oakville, Wildwood, University City, Wentzville, Mehlville, Ballwin, Liberty, Raytown, Kirkwood, Maryland Heights, Gladstone, Hazelwood, Grandview, Webster Groves, Belton, Sedalia, Arnold, Ferguson, Affton, Nixa, Spanish Lake, Warrensburg, Rolla, Old Jamestown, Raymore, Ozark, Manchester, Hannibal, Creve Coeur, Farmington, Kirksville, Poplar Bluff, Fort Leonard, Wood, Concord, Lemay, Sikeston, Overland, Clayton, Republic, Lake St. Louis, Lebanon, Jennings, Jackson, Carthage, Washington, Moberly, Grain Valley, Marshall, St. Ann, Fulton, Dardenne, Prairie, West Plains, Neosho, Maryville, Crestwood, Festus, Bridgeton, Mexico, Excelsior Springs, Troy, Branson, Webb City, Town and Country, Kennett, Bellefontaine Neighbors, Union, Bolivar, Eureka, Harrisonville, Cameron, Chillicothe, Ellisville, Berkeley, Kearney, Clinton, Smithville, Monett, Park Hills, Murphy, Ladue, Sunset Hills, Richmond Heights, Des Peres, and more.
Missouri Asbestos Statistics
Missouri had 4,711 deaths related to asbestos between 1999 and 2017.
Of those deaths, 897 were caused by mesothelioma and 246 by asbestosis.
The highest number of asbestos-related deaths during those years was in St. Louis County.
Some victims were exposed to naturally-occurring asbestos along the St. Francis Mountain Range, yet the majority of deaths stemmed from prolonged exposure at job sites.
Industries in Missouri That Caused Worker Asbestos Exposure
Many industries used asbestos in the state, but some were more prevalent and responsible for a larger proportion of worker exposure incidents:
Chemical companies once had a large presence in Missouri and used large quantities of asbestos. Thousands of workers were put at risk of developing serious asbestos-related diseases. For example, chemical company I.G. Dyes, located on a mine in Virginia that contained asbestos, shipped products to Missouri manufacturing facilities.
Joplin's Mack Assembly Plant was also associated with high asbestos use. Mechanics were exposed daily to asbestos used in gaskets, brakes, and other car parts. Many workers inhaled the airborne fibers that were let loose from the products.
Several Missouri hotel chains used asbestos prior to the 1980s. In fact, one hotel, in particular, the Clarion Hotel in Kansas City, was slapped with a $200,000 federal fine when its owner performed renovations that contaminated the surrounding area with airborne asbestos fibers.
The Weldon Spring Quarry in St. Charles was so badly contaminated with asbestos that it was designated a Superfund site in the 1980s, requiring extensive clean up to make the area safe again.
Other Missouri Workplaces Associated with Asbestos:
Acands, Inc.
Acme Brick
Alameda Plaza Hotel Wornall Road At Ward Parkway
Alcazar Hotel
Alex Spur
American Asphalt Roof Company
American Machine & Manufacturing Company
American Tobacco Company
Amoco
Anderson-Stolz Corporation
Ap Green Refractories Company
Archer Daniels Midland
Armco Steel Corporation
Armour Packing Company
Bendix Aviation Corporation
Bendix Manufacturing Company
Benson Manufacturing
Black, Sivalls & Bryson, Inc.
Board of Public Utilities
Board of Public Works
Bousman Plumbing & Heating
Bryant Building
Burn Zol Company of Kansas
Carl Gill
Carter-Waters Corp
Central Cooling Supply Company
Central State Container
Central Station
Central Supply Company
Chemagro Corporation
Chevrolet Div Gmc
Children's Mercy Hospital
Louisiana Purchase Exposition Company
Lutheran Hospital
M. A. Seed Dry Plate Company
Mackles Texaco
Mallinckrodt Chemical Company
Maloney Electric
Manson House
Marriott Hotel
Mcdonnell Douglas Aircraft
Mcnair and DeCamp
Meeman Fixture Company
Memorial Hospital
Meramec Plant
Citadel Plaza Redevelopment Center
Jackson County Courthouse
Paseo YMCA
Naturally Occurring Asbestos in Missouri
While most victims of asbestos illnesses encountered asbestos on the job, some deaths occurred as a result of natural asbestos deposits. Missouri has two naturally-occurring asbestos deposit sites:
The first site is located in the small Southwestern town of Poplar Bluff.
The second site is located in Advance. The Advance site was once the area for asbestos mining operations.
Asbestos Laws in Missouri
The Missouri Department of Natural Resources enforces state and federal laws regarding asbestos use, handling, abatement, and disposal:
Demolition and renovation projects require prior approval for any public buildings and structures, excluding residential homes that have less than four dwelling units.
Approval must be granted by the Missouri Department of Natural Resources.
A certified Missouri asbestos inspector must inspect the area and building prior to any demolition and/or renovation project.
After inspection, if the project contains over 260 linear feet, 35 cubic feet, or 160 square feet of asbestos-containing materials, a certified asbestos abatement contractor must remove the asbestos beforehand.
Asbestos must be cleaned, encapsulated, and disposed of properly in an approved Missouri landfill.
Once the project is complete, a post notification form must be sent to the department to be approved.
For more information on additional asbestos laws and for any questions or concerns, contact the Missouri Department of Natural Resources at 573-751-4817.
Getting Medical Help in Missouri
The National Cancer Institute (NCI) helps cancer patients find the best treatments by recognizing care centers that go above and beyond in therapies, research, and patient care. These recognized facilities are known as NCI-designated facilities.
The Alvin J. Siteman Care Center in St. Louis is an NCI-designated care center with researchers, physicians, cancer experts, and healthcare specialists that focus on mesothelioma and other asbestos-related diseases.
The NCI recommends that all mesothelioma victims find treatment at a leading cancer care center specializing in asbestos-related diseases.
Family practices and general practice physicians do not have the specialized training to provide the best care for asbestos exposure victims.
Missouri Statute of Limitations on Mesothelioma and Asbestos Lawsuits
Mo. Rev. Stat. § 516.097 et seq. mandates that asbestos-related lawsuits follow the same protocols as personal injury lawsuits in Missouri.
For personal injury cases, the lawsuit must be filed within five years from the time the injury or illness occurred or within five years from the time the injury or illness should have been reasonably discovered.
Asbestos-related wrongful death lawsuits must be filed within three years of the death of the victim.
Legal Assistance in Missouri
Get our free Financial Compensation Packet for information on the top mesothelioma and asbestos lawyers in your area. For questions and assistance, feel free to contact us at 800-793-4540.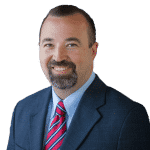 Aaron K. Dickey is a partner with the Flint Law Firm, LLC in Frontenac, Missouri. With 20 years of experience he specializes in helping victims of asbestos exposure and mesothelioma, as well as wrongful deaths, product liability and personal injury. As an expert in litigating and negotiating settlements, Dickey has been instrumental in helping his clients get justice for the harm caused to them as well as in recovering significant damages.