Page Updated on September 15, 2023
Highlights and Achievements
Managing partner at Dickey Law Firm, LLC in Saint Louis, Missouri
22 years of experience litigating on behalf of mesothelioma victims and their families
Graduate of Saint Louis University School of Law
Bar admissions in Missouri, Illinois, and two U.S. District Courts
Leader's Forum Member for the American Association for Justice
Aaron Dickey is the managing partner at Dickey Law Firm, LLC based in Saint Louis, Missouri. The firm focuses on litigation for victims of asbestos exposure, personal injury, medications, and medical devices.
Dickey has been working with victims of mesothelioma, asbestosis, and lung cancer for most of his career. He ensures families and individuals get an opportunity at justice and recover damages to compensate them for their illnesses.
FREE Financial Compensation Packet
Info on law firms that will recover your

highest compensation

Learn how to get paid in 90 days
File for your share of $30 billion in trust funds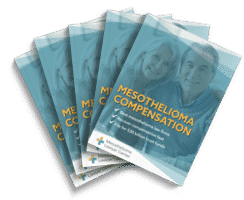 He is licensed to practice in Missouri and Illinois. He is also admitted to the U.S. District Court Eastern District of Missouri and the U.S. District Court Southern District of Illinois.
Experience
Dickey graduated cum laude from Washington University in St. Louis, Missouri with a degree in political science. He earned his Juris Doctor from the Saint Louis University School of Law. He spent time studying abroad in Germany, Poland, and Mexico and was a Mylonas Scholar for studies in humanities.
Dickey has spent his career fighting for justice for victims of asbestos exposure. These people were mostly exposed at work, without their knowledge and without understanding the risks. Decades later, they developed deadly, debilitating illnesses like mesothelioma.
Dickey has litigated on behalf of these victims and has argued in front of the Illinois Court of Appeals. He has participated in mediations for wrongful death cases related to asbestos and helped victims of product liability injuries recover damages in settlements.
Dickey speaks Spanish, German, and Polish and enjoys hunting, fishing, and birding. He lives with his wife and two children in St. Louis.
Illinois / Missouri Mesothelioma Law Office
E. Park St., Suite 500
Edwardsville, IL 62025