Peritoneal Mesothelioma Lawyer
Page Updated on June 02, 2023
A peritoneal mesothelioma lawyer represents victims of asbestos exposure who have been diagnosed with peritoneal mesothelioma. Most mesothelioma cases are preventable, which means that a company or organization can be held liable. An experienced mesothelioma lawyer helps these victims seek justice and recover damages.
FREE Financial Compensation Packet
Info on law firms that will recover your

highest compensation

Learn how to get paid in 90 days
File for your share of $30 billion in trust funds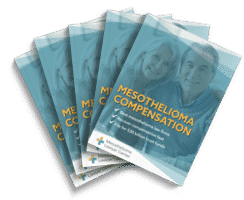 Free

Financial Compensation Packet
Info on law firms that will recover your

highest compensation

Learn how to get paid in 90 days
File for your share of $30 billion in trust funds
What Is a Peritoneal Mesothelioma Lawyer?
Peritoneal mesothelioma lawyers work with people exposed to asbestos and subsequently diagnosed with peritoneal mesothelioma. They also help the families of asbestos exposure victims.
Asbestos in the workplace is the leading cause of peritoneal mesothelioma. It is largely preventable. Peritoneal mesothelioma lawyers help their clients seek justice against companies responsible for asbestos exposure.
Facts About Peritoneal Mesothelioma
Peritoneal mesothelioma is the second most common form of this type of cancer that affects the mesothelium, the thin layer of tissue surrounding organs in the body.
Peritoneal cancer forms in the peritoneum, the part of the mesothelial tissue that surrounds abdominal organs.
About 20 percent of mesothelioma diagnoses are peritoneal, while most are in the pleural tissue around the lungs.
Peritoneal mesothelioma is almost always caused by asbestos exposure. Not everyone exposed to asbestos develops mesothelioma, but it is the leading risk factor.
Most people experience asbestos exposure in the workplace. Several industries used asbestos in the past, including construction, shipyards, the military, automotive, manufacturing, and others.
What Are the Symptoms of Peritoneal Mesothelioma?
Symptoms of mesothelioma are often mild in the early stages. Eventually, peritoneal mesothelioma symptoms include:
Abdominal swelling
Abdominal pain
Gastrointestinal problems
Weight loss
Fatigue
Unfortunately, many people receive a diagnosis of peritoneal mesothelioma in the late stages of the disease. The symptoms are similar to much more common illnesses, so misdiagnosis is common and delays an accurate diagnosis.
Is it Possible to Survive Peritoneal Mesothelioma?
Yes, it is rare, but possible to survive this type of cancer. Compared to pleural mesothelioma, survival rates are higher. The average life expectancy is 14 months.
Life expectancy varies depending on individual factors, such as age and overall health, cancer stage, and treatment choices. You have the best chance of surviving peritoneal mesothelioma with an early diagnosis and aggressive treatments.
How Is Asbestos Related to Peritoneal Mesothelioma?
Asbestos is the number one risk factor for peritoneal mesothelioma, which means it is largely preventable. In very rare cases, mesothelioma develops in someone with no asbestos exposure.
Most exposed people handled asbestos or worked near asbestos at work. They were either not warned of the risks or did not receive appropriate safety training and gear.
If you worked around asbestos, dislodged fibers circulated in the air and settled on surfaces. You may have inhaled or ingested those tiny fibers.
Inside the body, asbestos fibers lodge in tissues. This most often occurs in the airways. Asbestos fibers can also migrate to the abdomen, triggering inflammation and damage that leads to peritoneal mesothelioma.
How Do I Know if I Need a Peritoneal Mesothelioma Lawyer?
Peritoneal mesothelioma is a devastating disease. In most cases, someone is to blame for it. You face significant medical expenses and a shortened life expectancy. You have a right to take legal action for both justice and compensation.
The right lawyer will do several things to make your life easier during this challenging time:
Investigate your case to track down where and when asbestos exposure occurred
Determine which parties are liable for your exposure
Use medical experts to connect exposure to asbestos to your peritoneal mesothelioma diagnosis
File a lawsuit or an asbestos trust fund claim
Help you get compensation through other avenues, such as workers' compensation, disability, or compensation through the Veterans Administration if you were exposed in the military
Negotiate on your behalf for the best possible settlement
Represent you in a trial if your case goes to a judge or jury
Help you appeal a case if it does not go in your favor
Provide you with clear explanations of your legal rights and option
How Can a Peritoneal Mesothelioma Lawyer Help Me?
Mesothelioma is an expensive and deadly disease. A lawyer cannot treat or cure your illness, but they can help give you peace of mind. An experienced lawyer can do all the legwork necessary to get you the compensation you need so you can focus on your treatments.
If you have been diagnosed with peritoneal mesothelioma, you have several choices for your next steps. An experienced asbestos lawyer can help you understand your options and take action:
Filing a Personal Injury Lawsuit
Peritoneal mesothelioma resulting from negligent asbestos exposure is a case of personal injury. Actions or inactions on the part of a company or employer led to your illness, and they can be held liable.
For a successful lawsuit, you will need to prove negligent asbestos exposure, that it caused your condition, and that you have suffered damages as a result.
Filing a Wrongful Death Lawsuit
If a loved one passed away from peritoneal mesothelioma, you can still file a lawsuit to recover damages. In this situation, it will be a wrongful death suit.
You can recover damages for lost wages and support for dependents, funeral expenses, and non-economic costs like loss of consortium.
Reaching a Settlement Faster
A lawsuit may go to trial, in which case a jury or judge will determine liability and award any appropriate damages. Most personal injury and wrongful death cases never get that far.
You are more likely to be a part of a settlement agreement. This is when both sides agree on an amount of damages for the victim to receive.
Maximizing Your Mesothelioma Settlement
Not only can an experienced lawyer help you get settlement cash sooner, but they can also maximize the total. Peritoneal mesothelioma lawyers have experience and resources that help them negotiate successfully for more money.
They understand all the costs of living with mesothelioma, from medical care to emotional pain and suffering. They will work hard to get you the highest settlement amount possible.
Filing an Asbestos Trust Fund Claim
Many companies that exposed workers to asbestos went into bankruptcy because of the expense of lawsuits. Most were required to set up an asbestos trust fund as a part of reorganizations.
The trust funds contain money to compensate current and future exposure victims. If your peritoneal mesothelioma came from one of these companies, your lawyer could help you get compensation this way.
Seeking Benefits
Lawyers can also be valuable allies in getting benefits. You may be entitled to Social Security or insurance disability benefits. If you are a veteran of any branch of the military, you may qualify for benefits from the Veterans Administration.
Navigating these systems can be confusing and complicated, especially if you're sick. A lawyer can make the process easier and give you a better chance of getting the benefits you deserve.
How Much Compensation Can I Get When Working With a Lawyer?
The amount of compensation you may receive depends on factors unique to your situation:
The extent and severity of your illness
The extent of your asbestos exposure
The actions of the asbestos companies or a past employer
Your current and expected future medical expenses
Lost wages if you can no longer work
Pain and suffering
Losses to your dependents
The average settlement for a mesothelioma or asbestos lawsuit is $1 million to $1.4 million. Trial verdicts take longer to get but are often higher. Asbestos trust amounts are usually lower, averaging around $180,000.
When Should I Hire a Peritoneal Mesothelioma Lawyer?
Start talking to lawyers as soon as possible after receiving a mesothelioma diagnosis. States limit how long you have to file a lawsuit, so acting quickly is essential.
The statute of limitations on filing asbestos personal injury and wrongful death lawsuits ranges from one to six years after a diagnosis.
How Much Does it Cost to Hire a Mesothelioma Lawyer?
Hiring a lawyer for your peritoneal mesothelioma case shouldn't cost you anything. Personal injury firms offer free initial consultations. This allows you to interview a lawyer before hiring them with no risk.
Asbestos lawyers also work on a contingency basis. This means they get paid as a percentage of your settlement or jury award. They do not get paid unless you get paid.
How Do I Find Good Lawyers Near Me?
There are several ways to look for a good mesothelioma lawyer. Contact past co-workers who may have already taken legal action for their illnesses and asbestos exposure. They may recommend a lawyer they like.
You can also check with your state bar association for a lawyer specializing in asbestos and mesothelioma. Also, look at ads and directories online for asbestos law firms.
How to Choose the Right Lawyer or Asbestos Law Firm
For the best results in legal action, be sure to choose a lawyer or a law firm with specific peritoneal mesothelioma and asbestos experience.
It should be someone who has worked with clients in similar situations. Look for these factors when making the selection:
Experience working with peritoneal mesothelioma patients
Proven wins in cases involving asbestos exposure and mesothelioma
Investigative resources and connections for determining the source of asbestos exposure
Access to expert witnesses for testimony
A contingency-based payment plan so that you do not need to come up with payment until you recover damages
A compassionate, understanding way of working with patients and their families
Getting justice for the harm caused by exposure to asbestos requires an experienced lawyer. Choose one with expertise in asbestos, mesothelioma, and peritoneal mesothelioma for the best outcome. Negligence almost always causes mesothelioma, so ensure you get the compensation owed.
FREE Financial Compensation Packet
Info on law firms that will recover your

highest compensation

Learn how to get paid in 90 days
File for your share of $30 billion in trust funds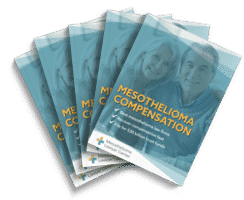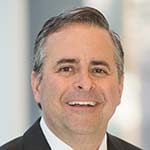 Paul Danziger grew up in Houston, Texas and earned a law degree from Northwestern University School of Law in Chicago. For over 25 years years he has focused on representing mesothelioma cancer victims and others hurt by asbestos exposure. Paul and his law firm have represented thousands of people diagnosed with mesothelioma, asbestosis, and lung cancer, recovering significant compensation for injured clients. Every client is extremely important to Paul and he will take every call from clients who want to speak with him. Paul and his law firm handle mesothelioma cases throughout the United States.
References
Kim, J., Bhagwandin, S., and Labow, D.M. (2017, June). Malignant Peritoneal Mesothelioma. Ann. Transl. Med. 5(11), 236.
Retrieved from: https://www.ncbi.nlm.nih.gov/pmc/articles/PMC5497105/
Mayo Clinic. (2022, October 11). Mesothelioma. Diagnosis and Treatment.
Retrieved from: https://www.mayoclinic.org/diseases-conditions/mesothelioma/diagnosis-treatment/drc-20375028
Berkowitz, B. (2012, May 11). Special Report: The Long, Lethal Shadow of Asbestos. Reuters.
Retrieved from: https://www.reuters.com/article/us-usa-asbestos-lawsuits-idUSBRE84A0J920120511