Salt Lake City Mesothelioma Lawyer
Page Updated on July 14, 2020
Throughout much of its history, Salt Lake City depended on industries that have been documented for extensive asbestos use. If you were injured by asbestos, contact a Salt Lake City mesothelioma lawyer to learn about your legal options.
If you or a loved one have mesothelioma, asbestos-related lung cancer, or asbestosis, you may be eligible for a large amount of compensation. Currently, there is over $30 billion in asbestos trust funds, set up for those who have been diagnosed with an asbestos-related illness. We invite you to fill out our form today for a free Financial Compensation Packet, filled with information about experienced mesothelioma lawyers in Salt Lake City, how to get paid in 90 days, how to file an asbestos trust fund claim, and much more.
Free

Financial Compensation Packet
Info on law firms that will recover your

highest compensation

Learn how to get paid in 90 days
File for your share of $30 billion in trust funds
Salt Lake City Asbestos Facts
Salt Lake City had the highest number of asbestos-related deaths in Utah between 1999 and 2013, with 559.
Early industries in the region, including railroads and mining, contributed to asbestos exposure.
Other industries that used asbestos and put Salt Lake City workers at risk of exposure include construction and automotive.
Railroads and Asbestos
Railway operations in and around Salt Lake City disturbed naturally-occurring asbestos deposits in the region, putting workers and residents at risk of exposure. Also, much of the equipment involved contained heat-resisting parts and insulation made with processed asbestos.
The connection between Salt Lake City and the railroads earned Utah's state capital the nickname "Crossroads of the West."
The Transcontinental Railroad, which connects the East Coast to the West, was completed in 1869 at Promontory Point, 80 miles away from Salt Lake City.
Other railroad lines were later laid down to connect Salt Lake City to the main cross-country routes.
The railroad lines made the area a focal point for railroad activity and contributed to Salt Lake City's growth and modernization, as well as asbestos use.
Trains have used asbestos-containing parts and products since their introduction in the 19th Century. Prized for their heat resistance and fireproofing capabilities, asbestos materials were liberally applied to locomotives as insulation.
Many railway workers, including engineers and maintenance personnel, were exposed to airborne asbestos fibers because the brake shoes and heat-resistant lining for the engines' steam pipes and boilers also contained asbestos.
Mining and Asbestos in Salt Lake City
Salt Lake City and the surrounding area depended on mining as a key element of the economy beginning in the late 1800s.
Many canyons around Salt Lake City were excavated by mining companies for gold, silver, lead, and copper. Huge smelters were built to refine the ores removed from the rocks and earth.
Miners inhaled asbestos dust churned up from natural deposits during the mining process.
Other workers, including employees of the smelting facilities that refined the raw ores from the mines, came in contact with asbestos cloth, insulation, and other man-made products made from the fibrous minerals.
Asbestos in Other Salt Lake City Industries
Mining and railroads have been important industries in the area, as well as major contributors to asbestos exposure. Other workplaces and industries also put Salt Lake city workers and residents at risk:
Construction companies often used asbestos as an additive to make building materials fireproof and more durable. These include asphalt floor tiles, cement pipes, construction mastics, decorative plaster, textured paints and coatings, and wallboard.
From the 19th Century until the late 1970s, these asbestos-containing materials (ACMs) were used to build most of Salt Lake City's government buildings, hospitals, schools, auto repair shops, apartment buildings, and single-family homes.
Electric power companies also used large quantities of asbestos. Power plants applied ACMs to heavy machinery and electrical wiring as insulation, and workers often used electrical cloth tape, fire blankets, asbestos cloth work gloves, or thermal paper products.
Asbestos' lightweight and heat-resistant properties were also prized by the transportation industry. Automobile and aircraft manufacturers used asbestos in friction products such as brake linings and clutch pads.
Job Sites and Buildings Associated with Asbestos
Some of the specific locations in Salt Lake City known to have used asbestos or caused worker exposure include:
Hospitals
St. Mark's Hospital
Intermountain LDS Hospital
Utah State Hospital
Dr. W.H. Groves Latter Day Saints Hospital
Schools
East High School
West High School
South High School (Closed in 1988)
Highland High School
Roosevelt Junior High School
Petroleum Industrial Sites
BP Amoco Utah
Chevron Utah
Standard Oil Refining – Salt Lake City
Sinclair Oil Corporation
Mining and Smelting
Kennecott Copper Mine
Centennial Eureka Mine
Flagstaff Mine
Bingham Canyon Mine
Garfield Smelting
Power Companies
Utah Power & Light (Pacificorp)
Jordan Steam Electric Station
Insulation and Asbestos-Related Companies
Bullough Asbestos Supply Company
Interstate Brick Company
Dhro Insulation
Skyline Insulation
Treatment Centers in Salt Lake City
The Huntsman Cancer Institute (HCI), located in Salt Lake City is part of the University of Utah Health Care System and also a National Cancer Institute (NCI)-designated Comprehensive Cancer Center.
HCI's mesothelioma treatment team is led by cardiothoracic surgeon Dr. Amit N. Patel.
Huntsman Cancer Institute – University of Utah Health Care System
2000 Circle of Hope
Salt Lake City, UT 84112
Phone: (801) 585-0303
Getting Legal Help in Salt Lake City
If you've been diagnosed with mesothelioma, asbestos-related lung cancer, or asbestosis, you may be entitled to compensation to cover pain, suffering, medical costs, lost wages, and more. Don't forget to fill out our form to get our free Financial Compensation Packet, filled with information on the experienced asbestos and mesothelioma attorneys in your area. For additional assistance, contact us toll-free at 800-793-4540.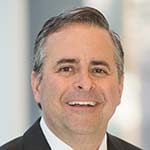 Paul Danziger grew up in Houston, Texas and earned a law degree from Northwestern University School of Law in Chicago. For over 25 years years he has focused on representing mesothelioma cancer victims and others hurt by asbestos exposure. Paul and his law firm have represented thousands of people diagnosed with mesothelioma, asbestosis, and lung cancer, recovering significant compensation for injured clients. Every client is extremely important to Paul and he will take every call from clients who want to speak with him. Paul and his law firm handle mesothelioma cases throughout the United States.