New Hampshire Mesothelioma Lawyer
Page Updated on July 24, 2023
New Hampshire mesothelioma lawyers help asbestos exposure victims seek compensation. New Hampshire was once a major hub of manufacturing and heavy industry in the New England region. Many job sites once used asbestos for its affordability and resistance to fire and heat, resulting in thousands of cases of asbestos disease.
If you or a loved one have been diagnosed with mesothelioma, asbestos-related lung cancer, or asbestosis, you may be entitled to substantial compensation. Fill out our form to receive our free Financial Compensation Packet. Our packet is loaded with information on experienced mesothelioma attorneys in New Hampshire, how to file a claim for asbestos trust funds, how to get paid in 90 days, and more.
FREE Financial Compensation Packet
Info on law firms that will recover your

highest compensation

Learn how to get paid in 90 days
File for your share of $30 billion in trust funds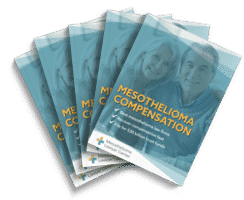 Free

Financial Compensation Packet
Info on law firms that will recover your

highest compensation

Learn how to get paid in 90 days
File for your share of $30 billion in trust funds
We are happy to offer help in all New Hampshire cities and towns, including:
Nashua, Concord, Derry, Dover, Rochester, Salem, Merrimack, Hudson, Londonderry, Keene, Bedford, Portsmouth, Goffstown, Laconia, Hampton, Milford, Durham, Exeter, Windham, Lebanon, Hooksett, Claremont, Pelham, Somersworth, Hanover, Amherst, Raymond, Conway, Berlin, Newmarket, Weare, Seabrook, Barrington, Hampstead, Franklin, Litchfield Hollis, Plaistow, Bow, Belmont, Stratham, Swanzey, Gilford, Pembroke, Plymouth, Farmington, Atkinson, Epping, Newport, Peterborough, Meredith, Wolfeboro, Sandown, Kingston, Hillsborough, Rindge, Littleton, Hopkinton, Jaffrey, New Boston, Loudon, Rye, Alton, New Ipswich, Charlestown, Wakefield, Auburn, Brookline, Northfield, Nottingham, Henniker, Chester, Haverhill, Newton, Barnstead, Milton, Enfield, Epsom, Brentwood, New London, Danville, Lee, North Hampton, Fremont, Allenstown, Ossipee, Winchester, Deerfield, Northwood, Pittsfield, Moultonborough, Hinsdale, Strafford, Boscawen, Candia, Canaan, Gilmanton, Walpole, Wilton, and more.
New Hampshire Asbestos Statistics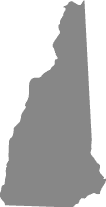 There were 1,531 asbestos-related deaths in New Hampshire between 1999 and 2017.
Most of those were related to lung cancer, with 284 deaths caused by mesothelioma and 115 from asbestosis.
The highest rate of asbestos deaths occurred in Rockingham County.
Why Do I Need a New Hampshire Mesothelioma Lawyer?
Consider hiring an asbestos attorney if you have been diagnosed with mesothelioma. You will need an experienced lawyer if you plan to sue the companies that exposed you to asbestos.
Most people sue for mesothelioma to seek compensation. Mesothelioma is caused by negligent asbestos exposure. The companies responsible should be held accountable and should pay.
The compensation a lawyer helps you get will cover your medical expenses, lost wages, pain and suffering, and more.
How to Choose a New Hampshire Mesothelioma Lawyer
Top New Hampshire mesothelioma lawyers are experts in their field. Choose a lawyer with experience working with and winning for asbestos clients like you. They should be backed by a big law firm because proving asbestos cases is complicated.
To prove your mesothelioma case, lawyers need investigators to show that companies supplied your workplace with asbestos. They rely on medical experts to prove that exposure led to your illness. Proving your case takes time, resources, and an experienced network of experts.
You should be able to find a lawyer who can come to you but who is part of a nationwide firm. They should offer a free initial consultation and contingency payments. You shouldn't have to pay anything until you win.
How Was I Exposed to Asbestos in New Hampshire?
For more than a century, asbestos was used heavily in many industries. Construction companies, steel mills, lumber yards, shipbuilding facilities, textile mills, and power generating plants used tons of asbestos-containing materials (ACMs).
These industries used asbestos as insulation, fire retardant, and other purposes mostly related to friction, high temperatures, and electrical currents.
Asbestos in New Hampshire's Textile Industry
Textile manufacturing was a significant industry in New Hampshire until the 1970s. Most of the textile mills in New Hampshire were located along the Merrimack River. During the industry's heyday, Concord, the state capital, and Nashua were major textile-producing communities in the Merrimack Valley. Many of these older job sites have caused asbestos exposure.
Mills such as the Star Specialty Knitting Company's facility in Laconia used asbestos to insulate and fireproof their machinery.
They also manufactured products that incorporated asbestos fibers into their fabrics. Cooks' oven mitts and firefighters' work clothes were made with threads spun out of asbestos.
Workers at these mills suffered from exposure to asbestos introduced into the air by the weaving machines and spinning looms.
Even when the state's textile industry could no longer compete with new mills in Southern states such as North Carolina, closed facilities still contained large amounts of asbestos-containing materials (ACMs). These abandoned mills still pose serious health hazards to people who live nearby.
Johns Manville in Nashua
Johns Manville manufactured construction materials using asbestos for many years. It was one of the earliest companies to face asbestos lawsuits and exposed more workers than many other companies.
The Johns Manville site in Nashua, New Hampshire, used asbestos for nearly 100 years. Workers here were exposed to asbestos, but so were nearby residents. The company gave away waste materials for people to use as fill. This resulted in widespread asbestos in the soil in the area. The plant shut down in 1985 and was demolished in 1997.
Portsmouth Naval Shipyard
The U.S. Navy and the shipbuilding industries were two of the heaviest past users of asbestos. For years, asbestos materials went into hundreds of components on ships.
Just over the border in Maine, the Portsmouth Naval Shipyard employed many New Hampshire workers. These workers were at risk of exposure to asbestos, as were those who served on Navy ships.
Other New Hampshire Industries That Used Asbestos
New Hampshire's other major industries also used asbestos.
Coal power plants also used a lot of asbestos. Every power plant in New Hampshire built before 1980 used ACMs in almost every work or power-generating area. The boilers that generated the steam for the turbines contained asbestos, along with pipes and insulated walls.
The Seabrook Station Nuclear Plant, known as Seabrook 1, was completed in 1976, It was one of the last power plants built before asbestos use was phased out. Seabrook 1 was constructed with significant amounts of asbestos within its various facilities and reactor buildings.
New Hampshire not only used asbestos-derived products made in other states but also manufactured them. The cities of Nashua, Meredith, and Tilton were home to asbestos plants. In Meredith, the Keasbey & Mattison Company manufactured asbestos products from the 1930s until 1962.
In Tilton, the Quinn-T manufacturing plant made asbestos paper products for numerous years. When these facilities closed, their owners gave away tons of asbestos-containing waste to property owners, who used it as a landfill.
Job Sites, Schools, and Landfills With Known Asbestos Exposure
These are some other buildings and sites in New Hampshire known to have asbestos now or in the past:
University of New Hampshire, Manchester
General Electric, Somersworth
Jaffrey Landfill, Jaffrey
L.W. Packard Company, Ashland
Star Speciality Knitting, Laconia
Troy Mills, Cheshire County
Monadnock Paper Mills, Bennington
Johns-Manville Plant, Nashua
Turnkey Landfill, Rochester
Nashua Sanitary Landfill, Nashua
Schiller Station Power Plant, Portsmouth
Brown Paper Mill, Berlin
Merrimack Power Plant, Bow
Lebanon Municipal Landfill, West Lebanon
The Risk of Asbestos Exposure in New Hampshire Today
A couple of recent news stories highlight the ongoing risk of asbestos exposure in the state. The risk comes from older buildings with asbestos materials and contractors violating safety regulations.
In May 2023, a man in Swanzey pleaded guilty to improperly managing asbestos, a felony that got him a 12-month sentence and a fine. He worked as a contractor at a home in Charleston. He knew about asbestos siding but failed to take proper steps to manage it safely.
In another recent case, a contractor falsified asbestos testing while working on two different jobs in the Upper Valley. The case is not yet resolved.
New Hampshire's Asbestos Laws
State laws address both asbestos lawsuits and safety regulations.
Statute of Limitations for Asbestos Lawsuits in New Hampshire
Don't wait to reach out to a mesothelioma attorney for advice. The statute of limitations is a deadline for filing an asbestos lawsuit in New Hampshire. Don't let time run out on your case.
New Hampshire follows a strict statute of limitations for asbestos-related lawsuits.
Plaintiffs must file their lawsuit within three of diagnosis of an asbestos-related disease or within three years of when the disease should have been reasonably diagnosed.
For wrongful death lawsuits associated with asbestos-related illnesses, the plaintiff must file the lawsuit within three years of the victim's death.
New Hampshire Asbestos Safety Regulations
The New Hampshire Department of Environmental Services (DES) enforces asbestos rules and regulations:
Env-A 100- 4800 of the DES Certified Administrative Rules covers the regulations of asbestos in New Hampshire regarding clean air, testing and monitoring procedures, procedural directions, and more.
Asbestos abatement cannot be performed in New Hampshire without prior written notification to the state and applicable fees.
Env-Sw 400 mandates that asbestos must be collected, stored, transferred, and disposed of in accordance with New Hampshire state laws.
New Hampshire follows the EPA guidelines in regard to any school building that was built with asbestos-containing materials as well as state rules.
For more detailed information and in-depth explanations, visit the New Hampshire DES website or the EPA's official asbestos web page.
Getting Treatment for Mesothelioma in New Hampshire
Getting treatment immediately for mesothelioma is essential to the best outcome. Look for an excellent cancer center with various treatment options and access to specialists.
The largest cancer treatment center in New Hampshire is the Norris Cotton Cancer Center at the Dartmouth-Hitchcock Medical Center. It is located in Lebanon and is a National Cancer Institute-designated Comprehensive Cancer Center.
The Thoracic Oncology Program treats pleural mesothelioma, and the Gastrointestinal Oncology Program treats patients with peritoneal mesothelioma. Patients here also have access to clinical trials.
Additional Information and Legal Assistance in New Hampshire
Keep in mind that there is a good chance you'll qualify for considerable compensation if you've been diagnosed with mesothelioma, asbestos-related lung cancer, or asbestosis. Remember to fill out our form to get your free Financial Compensation Packet, with information on experienced asbestos and mesothelioma lawyers in your area. For questions and assistance, feel free to contact us at 800-793-4540.
FREE Financial Compensation Packet
Info on law firms that will recover your

highest compensation

Learn how to get paid in 90 days
File for your share of $30 billion in trust funds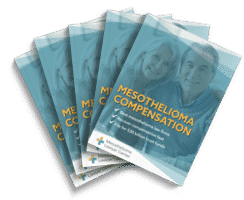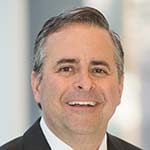 Paul Danziger grew up in Houston, Texas and earned a law degree from Northwestern University School of Law in Chicago. For over 25 years years he has focused on representing mesothelioma cancer victims and others hurt by asbestos exposure. Paul and his law firm have represented thousands of people diagnosed with mesothelioma, asbestosis, and lung cancer, recovering significant compensation for injured clients. Every client is extremely important to Paul and he will take every call from clients who want to speak with him. Paul and his law firm handle mesothelioma cases throughout the United States.