Waterbury Mesothelioma Lawyer
Page Updated on June 17, 2023
A Waterbury mesothelioma lawyer can help if you've been exposed to toxic asbestos. Waterbury once provided thousands of manufacturing jobs during World War II and helped equip Allied forces with everything from bullets to uniform buttons. This came at the price of heavy asbestos exposure to workers and residents.
If you or a loved one were diagnosed with mesothelioma, asbestos-related lung cancer, or asbestosis, you might be eligible for compensation. Fill out our form to get a free Financial Compensation Packet. You'll learn about the top Waterbury mesothelioma lawyers, how to get paid in 90 days, how to file a claim for the asbestos trust funds, and more.
FREE Financial Compensation Packet
Info on law firms that will recover your

highest compensation

Learn how to get paid in 90 days
File for your share of $30 billion in trust funds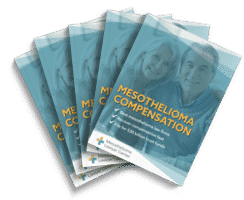 Free

Financial Compensation Packet
Info on law firms that will recover your

highest compensation

Learn how to get paid in 90 days
File for your share of $30 billion in trust funds
Waterbury Asbestos Facts
In the state of Connecticut, there were 3,865 cases of asbestos-related deaths between 1999 and 2017.
New Haven County, home to Waterbury, had over 800 asbestos deaths during that period, the highest in the state.
Known as "Brass City," Waterbury's long industrial history has been a major contributor to area asbestos exposure and resulting illnesses.
Why Do I Need a Waterbury Mesothelioma Lawyer?
Top Connecticut mesothelioma lawyers work with Waterbury asbestos exposure victims, helping them get justice and compensation. If you have a mesothelioma diagnosis, you need a lawyer to guide your next steps.
Waterbury has a long history of asbestos use in industrial workplaces and buildings. Mesothelioma is almost always caused by negligent exposure to asbestos. You can hold companies accountable for this, but you need an experienced asbestos attorney to do it.
How to Make a Mesothelioma Claim in Waterbury
An experienced asbestos lawyer in Waterbury will help you take the necessary steps to make a claim, file a lawsuit, and get the compensation you need. Options include:
Asbestos in "Brass City"
Founded in the late 17th Century, Waterbury began as a small New England town with no major industries until the early 1800s. During the 19th Century, Waterbury became a significant center for brass manufacturing.
The city's many factories along the Naugatuck and Mad Rivers attracted workers worldwide, making Waterbury a major source of jobs for immigrants. The area earned the nickname "Brass City" because of the wide variety of brass products made there.
During World War II, Waterbury's industries shifted their focus from consumer goods to military-related products. Chase Brass and Copper produced 50 million cartridge cases, mortar shells, over a billion small caliber projectiles, and even some of the world's first nuclear weapons components.
Waterbury workers were exposed to asbestos through both the brass and the war industries. The industry used asbestos to resist fire, insulate, and add tensile strength to metals and other building materials.
However, its fibrous nature and cancer-causing properties make asbestos toxic to humans. Many men and women who worked in Waterbury job sites later developed fatal diseases, such as asbestosis, lung cancer, and mesothelioma.
Waterbury was, until the 1970s, an industrial city. It produced about a third of the country's brass products even before reaching its economic peak in the 1940s.
There were many job sites where asbestos exposure occurred regularly. These job sites included factories, metal foundries, power plants, lumber mills, auto repair shops, and government buildings, including courthouses and public schools.
Recent Demolitions Highlight Asbestos Risks
Although the heavy use of asbestos in the city's industries is well in the past, the harmful mineral still haunts the area.
The asbestos that remains in older sites poses a risk to workers and residents in the area.
For example, demolition began recently at the site of the former Anamet Manufacturing Complex. Constructed in the 1850s, the complex is riddled with asbestos and other toxic materials.
The demolition itself may be risky, but it should remove the remaining asbestos and make the site safer for residents.
Waterbury Job Sites with Known Asbestos
Brass, Manufacturing, and Power Companies
American Brass Company
Chase Brass and Copper Company
Mattatuck Manufacturing Company
Waterbury Clock (later known as Timex)
Waterbury Brass Company
Anaconda-American Brass Company
Scovill Manufacturing Company
Connecticut Light & Power (CL&P)
Waterbury Buckle Company
Cly-Del Manufacturing Corporation
Somers Thin Strip Brass
Waterbury Button Company
Randolph Clowes Company
Benedict & Burnham Company
American Cyanamid
Waterbury Trust Company
Connecticut Railway & Lighting Company
Schools
Anderson Grammar School
Blessed Sacrament School
Bunker Hill Elementary School
Chase Collegiate Private School
Crosby High School
East End High School
East Mountain Elementary School
Holy Cross High School
FJ Kingsbury Elementary School
Our Lady of MT Carmel School
North End Middle School
St. Anne School
Waterbury Elementary School
Kennedy High School
Waterbury State Technical School
Wilby High School
Wilson Alternative School
Naugatuck Community College
Hospitals
St. Mary's Hospital
Waterbury Hospital
Other Companies and Buildings
Sacred Heart Rectory
Sears Roebuck
Sealtest Dairy
Berkeley Heights Housing
Dimes Savings Bank
Easter Seal Rehabilitation Center
Elton Hotel
Holmes Booth & Haydens Mfg. Company
Waterbury Lock
Uniroyal
How To Choose a Waterbury Mesothelioma Lawyer
If you were affected by asbestos in Waterbury, a lawyer can help. Don't settle for any attorney. They should be experienced in handling and winning asbestos cases for clients. This means getting asbestos victims settlements, jury awards, and asbestos trust fund compensation.
Your chosen lawyer should be part of a large, nationwide firm. Most asbestos cases are complicated, involve multiple defendants, and cross state lines. You need the resources of a large asbestos firm to win your case.
Also important is choosing a lawyer who offers a free initial consultation to answer your question and review your case. They should offer contingency payment, meaning you pay nothing until they win.
Mesothelioma Treatment in Waterbury
Waterbury is near the Yale Cancer Center:
333 Cedar Street
New Haven, Ct. Box 208028
203-785-4191
The Yale Cancer Center is a Comprehensive Cancer Center as designated by the National Cancer Institute. It is a center for treatment and research, meaning patients can access and benefit from clinical trials.
Getting Legal Help in Waterbury
If you've been exposed to asbestos, you may qualify for substantial compensation. Get our free Financial Compensation Packet for info on the top mesothelioma and asbestos lawyers in your area. For questions and assistance, feel free to contact us at 800-793-4540.
FREE Financial Compensation Packet
Info on law firms that will recover your

highest compensation

Learn how to get paid in 90 days
File for your share of $30 billion in trust funds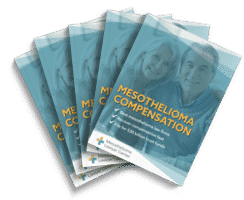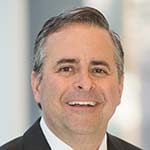 Paul Danziger grew up in Houston, Texas and earned a law degree from Northwestern University School of Law in Chicago. For over 25 years years he has focused on representing mesothelioma cancer victims and others hurt by asbestos exposure. Paul and his law firm have represented thousands of people diagnosed with mesothelioma, asbestosis, and lung cancer, recovering significant compensation for injured clients. Every client is extremely important to Paul and he will take every call from clients who want to speak with him. Paul and his law firm handle mesothelioma cases throughout the United States.