Little Rock Mesothelioma Lawyer
Page Updated on June 13, 2023
Numerous people who have gotten sick from asbestos exposure in the area are now seeking justice with the assistance of experienced Little Rock mesothelioma lawyers. Many industries that contributed to Little Rock's growth relied on asbestos-containing materials (ACMs).
If you or a loved one have been diagnosed with mesothelioma, asbestos-related lung cancer, or asbestosis, you may be able to receive substantial compensation. Fill out our form to receive our free Financial Compensation Packet. Our packet is loaded with information on leading Little Rock mesothelioma attorneys, how to file a claim for asbestos trust funds, how to get paid in 90 days, and more.
FREE Financial Compensation Packet
Info on law firms that will recover your

highest compensation

Learn how to get paid in 90 days
File for your share of $30 billion in trust funds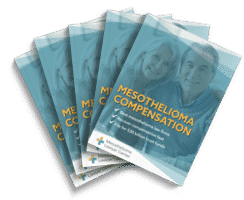 Free

Financial Compensation Packet
Info on law firms that will recover your

highest compensation

Learn how to get paid in 90 days
File for your share of $30 billion in trust funds
Little Rock Asbestos Facts
Between 1999 and 2017, the state of Arkansas had 1,848 deaths related to asbestos exposure, including those caused by mesothelioma, asbestosis, and lung cancer.
Pulaski County and Little Rock had the most asbestos deaths during that time period.
Railroad, construction, power, and manufacturing industries in and around Little Rock contributed the most to worker asbestos exposure.
Asbestos illnesses are still a concern in Little Rock, especially in the Dixie neighborhood of North Little Rock.
A History of Asbestos in Little Rock
The Little Rock area has been part of the United States since the Louisiana Purchase of 1803.
Its location in the middle of the state and on the Arkansas River made it an important transportation and trading hub as the country expanded westward.
By 1860, railroads and gas lighting transformed Little Rock from a rustic frontier town to a modern city. By 1900, Little Rock's population had grown to around 40,000. It also had the amenities of a 20th Century city.
Six rail lines connected Little Rock to the rest of the nation, and over 170 businesses operated within city limits.
In the 1950s, an industrial district was set up in the southwestern fringes of Little Rock, and suburbs spread outward with increasing housing demand.
Little Rock's growth coincided with the widespread use of asbestos and ACMs by several industries.
Asbestos minerals have long been used to create heat-resistant and fireproof products. These products, including building materials, machine parts, and workers' specialized gear, were used throughout much of the 19th and 20th Centuries.
Many of Little Rock's government buildings, industrial facilities, businesses, hospitals, schools, and homes still contain asbestos if they were built between 1900 and 1979.
People in Little Rock have been and continue to be exposed to asbestos in their homes and workplaces that were built with asbestos materials.
Some people were even exposed when asbestos dust was unwittingly brought in on work clothes belonging to loved ones who worked in power plants, factories, or railroad stations.
Do I Need a Little Rock Mesothelioma Lawyer?
Yes, if you have mesothelioma, a lawyer can help you get justice and the compensation you need for this expensive illness. The first thing a lawyer will do is answer the question of your exposure. They can determine which companies are responsible for the negligent asbestos exposure that caused your illness.
A Little Rock lawyer with nationwide asbestos lawsuit experience can then help you take legal action. This might include filing a personal injury or wrongful death lawsuit. You might also be able to make a claim with an asbestos trust fund if any of the companies that exposed you went bankrupt.
How to Find a Top Little Rock Mesothelioma Lawyer
Finding a local attorney specializing in mesothelioma and asbestos cases is ideal. Even more important is working with a firm with a national reach and extensive experience helping victims of asbestos exposure.
Asbestos cases are complicated and often involve multiple states. Look for a firm that handles asbestos lawsuits and has won for clients in several states.
Only these bigger firms have the resources and experience necessary to determine the companies responsible for your exposure and bring your case to a successful conclusion.
How Much Compensation Can a Little Rock Asbestos Lawyer Get for Me?
The amount of compensation you will get from your asbestos case depends on many factors:
The number of companies involved and their degrees of negligence
The severity of your illness
Your current and future medical expenses
The income you have lost from being sick
Emotional pain and suffering
There is no way for a lawyer to predict precisely how much you can recover in damages. However, an experienced asbestos attorney can make a reasonable estimate and will maximize your compensation.
An example of what is possible is a case that resulted in $18.5 million for a Little Rock auto mechanic. He worked at Bendix in Little Rock for many years. He developed mesothelioma after working with asbestos brakes and clutches. His family filed a wrongful death lawsuit that went to trial.
Where Was I Exposed to Asbestos in Little Rock?
If you worked or lived in Little Rock, Arkansas, and now have an asbestos illness, you need to know when and where you were exposed. Most exposure occurs in the workplace.
Many industries used asbestos in the past and exposed workers. These included construction, manufacturing, chemical plants, the energy industry, and automotive repair.
Some people were also exposed by working in schools and government buildings containing asbestos.
Asbestos in North Little Rock
The Dixie neighborhood of North Little Rock continues to pose a risk to residents.
Officials discovered asbestos in the area in 2011 around a site that operated as a vermiculite processing plant from 1953 to 1959.
For decades, the minerals came from the infamous Libby, Montana, mine that shipped out asbestos-contaminated vermiculite.
The discovery of asbestos in this area included contamination of parks, schoolyards, and other places residents could have been exposed.
While cleanups occurred, residents are still concerned about the exposure risks.
Little Rock Job Sites Linked to Asbestos Exposure
Some of the specific workplaces in Little Rock that used asbestos and are known to have caused some exposure issues include:
Schools and Universities
The University of Arkansas at Little Rock
The University of Arkansas for Medical Services (UAMS)
Arkansas Baptist College
Philander Smith College
Arkansas School for the Blind (ASB)
Arkansas School for the Deaf (ASD)
Hall High School
Little Rock Central High School
McClellan Magnet High School
Parkview Arts and Science Magnet High School
Cloverdale Magnet Middle School
Dunbar Magnet Middle School
Henderson Health Sciences Magnet Middle School
Mabelvale Magnet Middle School
Mann Arts and Science Magnet Middle School
Pulaski Heights Middle School
Williams Traditional Magnet Elementary School
Hospitals
UAMS Medical Center
Baptist Health Cardiac Rehab Center
Arkansas Children's Hospital
John L. McClellan Memorial Veterans Hospital
Eugene J. Towbin Healthcare Center
St. Vincent Infirmary Medical Center
Military Bases and Facilities
Little Rock Air Force Base
Pine Bluff Arsenal
Transportation, Utilities, and Public Works
Little Rock Street Railway and Electric Company
Little Rock and Pine Bluff Traction Company
Missouri Pacific Railroad (MoPac)
Union Pacific North Little Rock Yard
Arkansas Power and Light (AP&L)
Historic and Government Buildings
Arkansas State Capitol
Joseph Taylor Robinson Memorial Auditorium
Community Theater of Little Rock
Industrial and Construction-Related Sites
American Machine and Foundry (AMF) Bicycle Plant
Breeding Insulation Company
Knox Hill Siding
Little Rock Crate & Basket Co.
Planters Cotton Oil Mill
CenterPoint Energy, Inc.
Arkansas Brick and Tile Company
Pfeifer Plumbing, Heating & Cooling Company
Mesothelioma Cancer Treatment Centers in Little Rock
The University of Arkansas for Medical Sciences offers cancer treatment for asbestos-related illnesses, including malignant mesothelioma, at its Winthrop P. Rockefeller Cancer Institute.
Since 1989, oncologists, thoracic surgeons, and medical researchers have treated cancer patients from all over the United States and nearly 40 other nations.
The Winthrop P. Rockefeller Cancer Institute also conducts clinical studies, which help develop new treatments to improve patients' quality of life. Scientists hope to eventually discover a cure for mesothelioma and other forms of cancer.
UAMS Winthrop P. Rockefeller Cancer Institute
4018 W. Capitol Avenue
Little Rock, AR 72205
Phone: 501-686-8211
Getting Legal Help in Little Rock
Remember, if you were exposed to asbestos and have been diagnosed with mesothelioma, asbestos-related lung cancer, or asbestosis, you may be entitled to receive compensation for the costs of your medical treatment, pain, suffering, diminished enjoyment of life, lost earning capacity, and more. Get our free Financial Compensation Packet for info on the top mesothelioma and asbestos lawyers in your area. If you need additional assistance, contact us toll-free at 800-793-4540.
FREE Financial Compensation Packet
Info on law firms that will recover your

highest compensation

Learn how to get paid in 90 days
File for your share of $30 billion in trust funds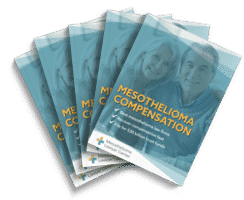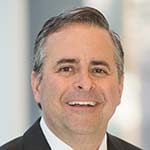 Paul Danziger grew up in Houston, Texas and earned a law degree from Northwestern University School of Law in Chicago. For over 25 years years he has focused on representing mesothelioma cancer victims and others hurt by asbestos exposure. Paul and his law firm have represented thousands of people diagnosed with mesothelioma, asbestosis, and lung cancer, recovering significant compensation for injured clients. Every client is extremely important to Paul and he will take every call from clients who want to speak with him. Paul and his law firm handle mesothelioma cases throughout the United States.