Phoenix Mesothelioma Lawyer
Page Updated on July 25, 2020
During the postwar economic boom, Phoenix added manufacturing and high-tech industries to the area. The presence of factories, power plants, and an increase in newly constructed housing caused many Phoenix-area workers to be exposed to harmful asbestos; many are now fighting back with the help of a Phoenix mesothelioma lawyer.
Over $30 million is currently available in asbestos trust funds. If you or a loved one have been diagnosed with mesothelioma, asbestos-related lung cancer, or asbestosis, you may be eligible for substantial compensation. We invite you to fill out our form today for a free Financial Compensation Packet, filled with information about top Phoenix mesothelioma lawyers, how to get paid in 90 days, how to file an asbestos trust fund claim, and much more.
Free

Financial Compensation Packet
Info on law firms that will recover your

highest compensation

Learn how to get paid in 90 days
File for your share of $30 billion in trust funds
Phoenix and Asbestos Facts
Between 1999 and 2013 there were 3,850 deaths related to asbestos in Arizona.
The area with the most asbestos-related deaths was Phoenix and Maricopa County, with 2,058.
The Phoenix area was home to vermiculite processing plants that received large, long-term shipments of asbestos-contaminated minerals from the W.R. Grace mine in Libby, Montana.
Vermiculite Processing in Phoenix
Vermiculite is a natural mineral with many applications, but it can sometimes be found in mines along with asbestos.
The W.R. Grace mine in Libby, Montana mined and shipped millions of tons of contaminated vermiculite to plants around the country, including two in the Phoenix area:
Ari-Zonolite in Glendale
W.R. Grace/Solomon's Mines Exfoliation Facility in Phoenix
These facilities processed asbestos-contaminated vermiculite, exposing workers to the dangerous mineral.
The exfoliation facility caused particular harm. The exfoliation process causes more asbestos to become airborne, exposing more workers and potentially nearby residents.
West Phoenix Power Plant
Owned and operated by Arizona Public Service (APS), the state's biggest electric utility, the West Phoenix Power Plant was one of the company's seven natural gas-powered generation plants.
The facility has been expanded and modernized in recent years, but ultimately the original West Phoenix plant was demolished in 2016. It was built and began operations at a time when most power generating stations used asbestos in large quantities.
Asbestos-containing materials (ACMs), were used extensively in power plants to protect workers from fire and high voltage electric currents.
This well-intended use of asbestos proved to be more harmful to many employees who worked at West Phoenix Power Plant before the late 1970s and early 1980s.
Until the U.S. Environmental Protection Agency put limitations on asbestos use, power pants used it liberally.
Pipe fittings, conduits, workbenches, fire doors, and insulation were made from or contained significant amounts of asbestos.
Power plant employees were often exposed to asbestos which could be unknowingly inhaled or swallowed simply by breathing airborne fibers.
Many of these workers have been diagnosed with mesothelioma and other diseases linked to asbestos exposure that occurred decades earlier.
Other Locations in Phoenix Associated With Asbestos Exposure
Before the 1930s, Phoenix was a small agricultural town with a population of less than 50,000. The area's climate made Phoenix a popular tourist destination, and more people settled there permanently.
With the U.S. entry into World War II and the postwar economic boom, Phoenix's size and population grew considerably as a result of the establishment of several military bases and many large industrial facilities, housing developments, and the infrastructure needed to support them.
Due to this growth, Phoenix construction companies and other industries relied on asbestos materials.
Some of the places in Phoenix where asbestos is known to have been used and likely caused exposure include:
Schools
Arizona State University, Downtown Campus
Arizona State University, West Campus
Carl Hayden High School
Central High School
Davy Crockett Elementary School
Griffith Elementary School
North High School
Riverside Traditional School
South Mountain High School
Sunnyslope High School
Electrical, Water and Industrial Plants
Arizona Power Service West Phoenix Power Plant
Arizona Packing Company
Asbestos Engineering & Supply, Co
Central Light & Power Company
Cudahy Packing Company Distribution Plant
Motorola (52nd Street Plant)
Phoenix Light & Fuel Company (now APS)
Hotels
Military Bases
Mesothelioma Cancer Treatment Centers Near Phoenix
The Phoenix metropolitan area has two medical facilities that can provide specialized treatment for patients with asbestos-related cancers.
The Banner Good Samaritan Medical Center's Cancer Care Center is the largest of its type in Arizona. It offers a wide range of diagnostic and treatment options for all types of cancer, as well as support services, such as cancer education and counseling.
The Cancer Treatment Centers of America (CTCA) Western Regional Medical Center in Goodyear, AZ provides comprehensive cancer care throughout most of the Western U.S.
In addition to providing various types of treatments, including radiation therapy, pain management, and interventional pulmonology, Western Regional Medical Center provides transportation for out-of-state patients, cancer crisis intervention, and patient education teams to help cancer victims.
Phoenix Legal Assistance
Remember that you have legal rights if you've been diagnosed with mesothelioma, asbestos-related lung cancer, or asbestosis, and there is good chance that you may be eligible for significant compensation. Don't forget to fill out our form to get our free Financial Compensation Packet, filled with information on the experienced asbestos and mesothelioma attorneys in your area.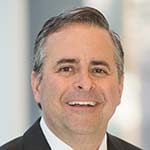 Paul Danziger grew up in Houston, Texas and earned a law degree from Northwestern University School of Law in Chicago. For over 25 years years he has focused on representing mesothelioma cancer victims and others hurt by asbestos exposure. Paul and his law firm have represented thousands of people diagnosed with mesothelioma, asbestosis, and lung cancer, recovering significant compensation for injured clients. Every client is extremely important to Paul and he will take every call from clients who want to speak with him. Paul and his law firm handle mesothelioma cases throughout the United States.