Pleural Mesothelioma Lawyer
Page Updated on September 01, 2020
If you've been diagnosed with pleural mesothelioma, you'll likely need legal representation. Most cases of this deadly cancer can be traced to negligent workplace exposure to asbestos. A pleural mesothelioma lawyer can help you find out how and where you were exposed, but it's important to find an attorney with the experience, time, and knowledge to handle your case.
Free

Financial Compensation Packet
Info on law firms that will recover your

highest compensation

Learn how to get paid in 90 days
File for your share of $30 billion in trust funds
Pleural Mesothelioma and Negligent Asbestos Exposure
Asbestos is a mineral that many industries oncer used to make materials light but strong, fireproof, and heat resistant. Eventually it became clear that working around asbestos could lead to serious illnesses. The microscopic yet sharp fibers of asbestos can contaminate air and surfaces leading to inhalation or ingestion.
In the body, these fibers cause damage to the pleural tissue around the lungs, and over time this can cause disease. Not everyone exposed to asbestos will become ill, but many develop mesothelioma, a cancer that can form around different parts, including attaching onto the pleural tissue. Exposure can also cause lung cancer and a lung-scarring disease known as asbestosis.
Asbestos is now heavily regulated and government agencies have created safety measures in workplaces to protect those who have to be around the mineral. However, in the past, many workers were exposed without their knowledge or without being warned of the risk. Those people got sick decades later and are still getting diagnosed with pleural mesothelioma.
You Need a Pleural Mesothelioma Lawyer
Being exposed to asbestos on the job without warning and without adequate safety training and gear is considered negligence. Either a past employer or a manufacturer that supplied your employer with asbestos-containing materials can be held accountable for being negligent in your exposure and current illness.
Holding companies accountable, however, can get complicated. You need a good pleural mesothelioma lawyer for advice and guidance. You need a lawyer with special expertise in asbestos and personal injury laws and who has practical experience winning cases for similar asbestos victims.
With the right lawyer on your side, you can seek justice for the harm caused to you, recover damages, and get money to pay for your cancer treatment. A lawyer will help you decide whether to start a lawsuit, file a claim with an asbestos trust, or to seek other types of disability compensation. This lawyer will also give you the best chance of winning and getting the compensation you need.
What to Look for in a Pleural Mesothelioma Lawyer
A general lawyer, someone who practices all types of law or even all kinds of personal injury cases, is not right for your pleural mesothelioma case. You need an experienced lawyer that understands all the complexities of cases of pleural mesothelioma and asbestos exposure. Look for the following attributes in your search for a lawyer to take your case:
A deep understanding of personal injury and asbestos laws and asbestos trust funds
Proven experience working with other mesothelioma clients and asbestos victims
A track record of winning for these victims
References from previous clients
Accessibility and willingness to spend time answering your questions
Adequate resources to help investigate your case and determine where and how you experienced exposure to asbestos
Compassion and empathy when working with sick clients
Types of Legal Action
A pleural mesothelioma lawyer will help you decide the type of legal action to take in your search for justice and compensation. A lawsuit is not right for every client, and a good lawyer will go over your information and your goals and determine what path is best.
One option is to file a lawsuit against one or more companies you believe to be negligent in your asbestos exposure. Your lawyer will investigate to find evidence of asbestos, even if you aren't sure when or where in your past work you may have been exposed.
Your legal team will then file the lawsuit for you and try to negotiate a settlement with the defendants. If they can't reach a settlement, your lawyer will take your case to court. A pleural mesothelioma lawyer can help you with a personal injury case and a wrongful death lawsuit in the event you have lost a loved one to this disease.
If the company that exposed you no longer exists or went through bankruptcy, your lawyer may suggest you file a claim with an asbestos trust fund. These funds were set aside during the bankruptcy filing and include money to compensate current and future victims.
Further, your lawyer may suggest filing for various types of disability or government compensation. If you are a veteran, your lawyer can help you find out if your exposure happened during your service, and in turn will help you file for VA compensation and access to health care.
Lawyers Help You Get Compensation
Although getting justice for the negligence that made you sick is important, more pressing is the need to recover damages. The compensation a lawyer can help you get will cover important costs of treatment, especially since pleural mesothelioma requires specialty care. Some of the types of costs that compensation may cover include:
Past, current, and future treatment costs.
Medications.
Supportive therapies.
Lost wages if you can no longer work.
Travel expenses for getting treatment.
Costs of homecare and supportive care.
Depending on your state and the laws there, you may also be able to seek compensation for non-economic costs, including pain and emotional suffering. For wrongful death cases you can request compensation for emotional suffering, loss of companionship, funeral expenses, and medical bills.
Make sure your pleural mesothelioma lawyer has access to all the information needed to make a full claim. This may include medical records and bills, travel receipts, homecare receipts, and employment history.
What if I Can't Afford a Lawyer?
Most people in your position won't have the funds to pay for legal advice and services up front. What you need is a lawyer or law firm that bills on a contingency basis. This means that the lawyer recovers no fees unless you win your case. Your lawyer will charge a percentage of the damages you recover and does not get paid unless you do.
This is how most pleural mesothelioma lawyers work because they know victims of asbestos exposure are already struggling to cover the costs of treatment. Always look for a lawyer who accepts payment this way so that you don't have additional financial stress. And, make sure you discuss those fees before hiring any lawyer.
The best pleural mesothelioma lawyer will be your trusted guide and advocate during this difficult time. Even if you aren't sure you need to take legal action, talk to a lawyer to find out what your options and rights are. Most importantly, if you are struggling to make ends meet and pay for needed treatment, a lawyer is a powerful ally to help you recover damages from those responsible for your illness.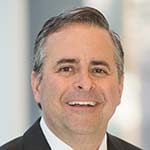 Paul Danziger grew up in Houston, Texas and earned a law degree from Northwestern University School of Law in Chicago. For over 25 years years he has focused on representing mesothelioma cancer victims and others hurt by asbestos exposure. Paul and his law firm have represented thousands of people diagnosed with mesothelioma, asbestosis, and lung cancer, recovering significant compensation for injured clients. Every client is extremely important to Paul and he will take every call from clients who want to speak with him. Paul and his law firm handle mesothelioma cases throughout the United States.