Wisconsin Mesothelioma Lawyer
Page Updated on July 16, 2020
According to the Environmental Working Group (EWG), Wisconsin ranks 16th in the nation for the most asbestos-related diseases, with over 5,000 deaths. Many people who were diagnosed with asbestos illnesses are now seeking justice with the assistance of experienced mesothelioma lawyers.
If you or a loved one suffer from mesothelioma, asbestos-related lung cancer, or asbestosis, you may qualify for substantial compensation. Currently, there is over $30 billion in asbestos trust funds, awaiting those who've been diagnosed with an asbestos illness. We invite you to fill out our form today for a free Financial Compensation Packet, filled with information about experienced mesothelioma lawyers in Wisconsin, how to get paid in 90 days, how to file an asbestos trust fund claim, and much more.
Free

Financial Compensation Packet
Info on law firms that will recover your

highest compensation

Learn how to get paid in 90 days
File for your share of $30 billion in trust funds
We are pleased to offer assistance to residents in all Wisconsin cities and towns, including:
Milwaukee, Madison, Green Bay, Kenosha, Racine, Waukesha, Oshkosh, Eau Claire, Janesville, West Allis, Appleton, La Crosse, Sheboygan, Wauwatosa, Fond Du Lac, New Berlin, Wausau, Brookfield, Greenfield, Beloit, Franklin, Menomonee Falls, Oak Creek, Manitowoc, West Bend, Sun Prairie, Superior, Stevens Point, Mount Pleasant Village, Fitchburg, Neenah, Caledonia Village, Muskego, De Pere, Mequon, Grand Chute, South Milwaukee, Pleasant Prairie, Germantown Village, Menasha Town, Onalaska, Cudahy, Wisconsin Rapids, Marshfield, Onalaska, Howard Village, Middleton, Ashwaubenon, Beaver Dam, Menomonie, Kaukauna, Watertown, Menasha, Weston Village, Bellevue, Hartford, Greendale, Whitefish Bay, Allouez, Chippewa Falls, Pewaukee, Shorewood, Glendale, Hudson, Stoughton, Fort Atkinson, Waunakee, Plover Village, Salem, Baraboo, Brown Deer, River Falls, Two Rivers, Grafton Village, Suamico, Cedarburg, Whitewater, Richfield Village, Port Washington, Platteville, Appleton, Verona, Marinette, Harrison, Monroe, Greenville, Sussex, Burlington, Little Chute, Portage, Lisbon, Elkhorn, Sparta, Merrill, Somers, St. Francis, Oregon Village, Reedsburg, Shawano, Tomah, and more.
Wisconsin Asbestos Facts and Statistics
Between 1999 and 2013 there were 5,305 asbestos-related deaths in Wisconsin.
The majority of these were in urban areas, with Milwaukee and its surrounding areas having the most fatalities.
The majority of asbestos-related deaths in Wisconsin were mesothelioma victims, followed by asbestosis victims.
Per the Wisconsin Department of Health Services, pipefitters, plumbers, and steamfitters are the most frequently recorded occupations that led to asbestosis deaths.
Almost 90% of all Wisconsin mesothelioma cases are caused by prolonged exposure to asbestos.
Wisconsin Industries and Asbestos
The vast majority of cases of prolonged exposure to asbestos come from workplaces. Many of Wisconsin's industries used asbestos for decades and put workers at risk.
One of the most prominent cases of asbestos exposure in Wisconsin occurred at Four Wheel Drive, a brakes manufacturing company in Clintonville. Several workers became ill in the early 80s, which resulted in a complaint call to the National Institute for Occupational Safety (NIOSH).
In 1987, NIOSH evaluated the facility and found asbestos not only in the brake products but all over the machinery and equipment.
The Ladish Company, in Milwaukee, was also associated with asbestos. As a metal manufacturer, numerous furnaces containing asbestos were in operation every day for years.
In addition, most of the pipes, machinery, and other equipment were riddled with asbestos. Several workers at the Ladish company ended up with mesothelioma cancer and other asbestos-related illnesses.
Several paper manufacturing companies also exposed workers to asbestos. Paper manufacturing companies placed some of the highest risks for workers in Wisconsin.
Decades ago, Wisconsin was one of the leading paper manufacturing states. Wisconsin was home to several branches of leading paper manufacturing companies, such as Georgia-Pacific and Charmin.
Other examples of specific workplaces that used asbestos and put workers at risk of exposure and illness include:
Falls Paper and Power Company
Kimberly-Clark Corporation
Oconto Falls Tissue Inc.
Scott Paper Company
Scott Paper Mill
Gardner Machine Company
Hydro-Blast Corporation
P. B. Yates Machine Company
Rock River Generating Station
Wisconsin Construction Company
Wisconsin Power & Light Company
Yates-American Machine Company
Burlington Junior High School
Carbonite Metal
Helene Curtis
Murphy Products
Nestle Company Inc
Nestle Usa, Inc.
Case Threshing Machine Company
Chicago Rubber Clothing Company
Grace Evangelical Lutheran Church
Horlick High School
J I Case Threshing Machine Company
J. Bashaw, Inc.
J.I. Case Company
J.I. Case Senior High School
Jacobson Thomas Tire Company
Lakeside Malleable Castings Company
Mosinee Paper Mill
Industrial Insulation Corporation of Wisconsin
Valley Ready Mixed Cement Company
Wisconsin Cabinet and Panel Company
Falls Paper and Power Company
Wisconsin Power and Light
Wisconsin Construction Company
Wisconsin's Asbestos Laws
The Wisconsin Department of Health Services enforces asbestos policies and laws in the state.
Under Chapter 254 of the Wisconsin Environmental Health laws, prior to beginning an asbestos abatement project in Wisconsin, written notification must be provided to the state.
Anyone working on an asbestos abatement project must be state-certified.
The Wisconsin Department of Health Services can enter the area of an asbestos abatement project at any time to ensure that only qualified individuals are working on the project. Proof of qualification, such a certification card, may also be asked for and must be produced.
Public schools and buildings that were built using asbestos-containing materials (ACMs) must have an asbestos management plan in place at all times.
For more in-depth, detailed information as well as additional asbestos rules and regulations in Wisconsin, please contact the Wisconsin Department of Health Services at 608-266-1865.
Getting Medical Help in Wisconsin
Find a physician that specializes in asbestos-related diseases, as these types of illnesses are still considered relatively rare in the medical world. The National Cancer Institute (NCI) makes the process easier by appointing worthy care centers and hospitals as NCI-designated facilities.
The Froedtert Hospital, in Milwaukee, is an NCI-designated care center with researchers, physicians, cancer experts, and healthcare specialists that focus on mesothelioma cancer and other asbestos-related diseases.
According to both NCI and the National Health Institute (NHI), it is highly recommended to seek treatment for mesothelioma and other asbestos-related diseases from a care center that specializes specifically in the disease you're suffering from.
New Law Impacts Wisconsin Asbestos Lawsuits
In May of 2013, the Wisconsin Assembly passed a new bill that requires plaintiffs who file an asbestos lawsuit to reveal any other companies they have sued. This is supposed to limit attorneys maximizing awards on several claims.
Supporters of the bill claim it's also a way to allow a jury to understand just how many defendants are at fault for one individual's asbestos-related illness, which in turn may bring about higher award amounts for plaintiffs.
Those who opposed the bill indicated that it's just another attempt to prolong asbestos-related cases until the victim dies.
Wisconsin Statute of Limitations on Mesothelioma and Asbestos Lawsuits
The statute of limitations when filing an asbestos-related lawsuit in Wisconsin starts within three years from the time the illness is first discovered or within three years from the date that it should have been reasonably discovered.
Wrongful death lawsuits must also be filed within three years; however, the time starts according to the date of the victim's death.
Legal Help in Wisconsin
Don't forget to fill out our form to get our free Financial Compensation Packet, filled with information on the experienced asbestos and mesothelioma attorneys in your area. Keep in mind that you may qualify for substantial compensation if you've been diagnosed with mesothelioma, asbestos-related lung cancer, or asbestosis. For additional assistance, contact us toll-free at 800-793-4540.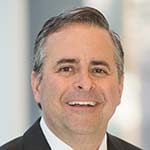 Paul Danziger grew up in Houston, Texas and earned a law degree from Northwestern University School of Law in Chicago. For over 25 years years he has focused on representing mesothelioma cancer victims and others hurt by asbestos exposure. Paul and his law firm have represented thousands of people diagnosed with mesothelioma, asbestosis, and lung cancer, recovering significant compensation for injured clients. Every client is extremely important to Paul and he will take every call from clients who want to speak with him. Paul and his law firm handle mesothelioma cases throughout the United States.