Portland, Oregon, Mesothelioma Lawyer
Page Updated on July 20, 2023
Contact a qualified Portland, Oregon mesothelioma lawyer if you have an asbestos disease or encountered asbestos on the job. Historically, Portland relied on shipyards, lumber, and mineral processing, industries that once heavily used asbestos.
If you or a loved one suffer from mesothelioma, asbestos-related lung cancer, or asbestosis, you may qualify for substantial compensation. Fill out our form to get a free Financial Compensation Packet. You'll learn about the experienced mesothelioma lawyers in Portland, how to get paid in 90 days, how to file a claim for the asbestos trust funds, and more.
FREE Financial Compensation Packet
Info on law firms that will recover your

highest compensation

Learn how to get paid in 90 days
File for your share of $30 billion in trust funds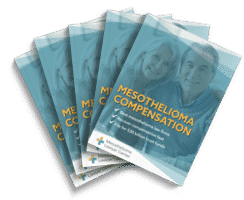 Free

Financial Compensation Packet
Info on law firms that will recover your

highest compensation

Learn how to get paid in 90 days
File for your share of $30 billion in trust funds
Portland Asbestos Facts
Over 4,700 Oregon residents died from asbestos-related illnesses between 1999 and 2017.
Multnomah County and Portland had the highest number of asbestos deaths in that period, with more than 700.
Portland's shipping industry, oil, lumber, and pulp companies contributed to asbestos exposure in workers.
Portland was also home to two vermiculite facilities that processed asbestos-contaminated minerals from the Libby, Montana mines.
Asbestos Exposure and Mesothelioma
Asbestos exposure causes mesothelioma, a deadly cancer that most often affects the tissue around the lungs. A less common form, peritoneal mesothelioma, develops in the abdomen.
Most asbestos exposure occurs or occurred in workplaces and is considered negligent. Workers handling or even just working near asbestos inadvertently inhale tiny fibers shed from asbestos materials.
Inside the body, asbestos fibers damage tissues and cells. This leads to inflammation and, in some people, illness. Asbestos illnesses are usually not diagnosed until decades after exposure. If you think you could have been exposed to asbestos, talk to your doctor immediately.
When to Contact a Portland, Oregon, Mesothelioma Lawyer
Talk to a top Portland, OR, mesothelioma or asbestos attorney as soon as possible after receiving a mesothelioma diagnosis. Because asbestos exposure is negligent, you have a right to take legal action and seek compensation.
Don't hesitate to reach out to a local asbestos law firm. You have no time to lose with this aggressive cancer. There are also time limits on filing asbestos lawsuits and claims, so don't wait and miss your opportunity.
The Benefit of Working With a Mesothelioma Lawyer
There are many good reasons to work with a mesothelioma lawyer if you have an asbestos illness:
Get a free expert consultation to learn more about your case and legal options.
Benefit from the expertise of someone who has handled and won asbestos cases.
Maximize the compensation you receive from asbestos companies.
Get compensation as soon as within 90 days.
Don't pay any fees until they win for you.
What Kind of Asbestos Claim Can I File in Portland?
Your lawyer will explain your options, the types of claims you are eligible for, and the best choice for receiving compensation. You might qualify for one or more of the following sources of compensation:
Where Was I Exposed to Asbestos in Portland?
Asbestos exposure almost always occurs on the job. Several industries, including those important to Portland's economy, used asbestos in the past. These are just some examples of Portland workplaces that put workers at risk of exposure.
Portland Shipyard
Established in 1942, the Portland Shipyard opened to contribute to the war effort. Workers built ships and repaired damaged vessels. Employees and contractors on the site experienced years of asbestos exposure.
The following are among some of the many types of equipment, parts, and operations that contained asbestos at the Portland Shipyard:
Pipes
Pumps
Incinerators
Gaskets
Welding blankets
Valves
Turbines
Boilers
Many Portland residents developed asbestos-related illnesses after working at the Portland Shipyard. Some of the workers most likely to have been exposed to asbestos include:
Vessel mechanics
Welders
Pipefitters
Insulators
Electricians
Plumbers
Vermiculite Processing in Portland
The Oregon Department of Human Services and the Agency for Toxic Substances and Disease Registry (ATSDR) evaluated two vermiculite processing facilities in Portland and found issues with asbestos.
Both received shipments of asbestos-contaminated vermiculite from the W.R. Grace mines in Libby, Montana:
Vermiculite Northwest. Workers who processed vermiculite between 1967 and 1994 were likely exposed to asbestos. Other people who may have been exposed include family members of the workers and anyone who used or came into contact with the plant's waste rocks.
Supreme Perlite. This plant processed vermiculite from 1968 to 1974. Some of the minerals came from Libby. Workers during that time period, and members of their households, were probably exposed to asbestos. The soil at the site was not remediated until 2001. Workers in the facility prior to that who did not process vermiculite may have been exposed.
The vermiculite processed at these facilities went into products, mostly insulation, that were then shipped and used nationwide.
Many more people were probably exposed to Libby asbestos than the workers in the processing plants.
Other Job Sites with Asbestos in Portland
Many more workplaces, buildings, and companies in Portland used asbestos in the past. Some of these buildings remain in place and may still pose risks of exposure.
Schools and Hospitals
Jefferson High School
Concordia College
John Adams High School
Lewis & Clark College
Marylhurst University
Mt. Hood Community College
University of Oregon
Portland State University
Oregon Health & Science University
Legacy Emanuel Medical Center
Legacy Good Samaritan Medical Center
Kaiser
Saint Vincent's Hospital
Woodland Park Hospital
Lincoln High School
Treadwell Nursing Home
Shipyards
Albina Shipyard
Dyer Shipyard
Swan Island Shipyard
Willamette Iron and Steel Shipyard
Chemical and Oil Companies
Chipman Chemical
Chevron Chemical Fertilizer Plant
Paramount Oil Refinery
Rhone-Poulenc Chemical Plant
Stauffer Chemical Plant
Shell Oil
Standard Oil
Union Oil Company
Klamath Chemical
Pennwalt Chemicals
Steel Companies
Oregon Steel Mills, Inc.
Columbia Steel Casting Company, Inc.
Electric Steel Foundry Company (ESCO)
Gilmore Steel Corporation
Construction Companies
American Pipe & Construction
Leonard Construction Company
Raderfab Construction
Apartments and Hotels
King Plaza Apartments
Raleigh Scholls Apartments
The Benson
Cosmopolitan Motor Hotel
Imperial Hotel
Multnomah Hotel
Additional Businesses and Buildings
Acme Trading & Supply Company
Armstrong Cork Company
Associated Meat and Kenton Meat Packing
Blitz Weinhard Brewery
Brooks Scanlon Lumber Company
Century Fund Incorporated
Crown Columbia Pulp and Paper Company
Crown Zellerbach Corporation
Doernbecher Manufacturing Company
Linde Air Products Company
Metalclad Insulation Corporation of Oregon
Mount Hood Railway and Power Company
Multnomah County Farm Power Station
Oregon Laundry and Dry Cleaners
Peninsula Lumber Company
Portland Power & Light
Simpson Logging Company
Troy Laundry Company
Union Carbide Corporation
Union Pacific Railroad
Therm-O-Seal Insulation Company
Spokane, Portland, and Seattle Railway Company
Mesothelioma Treatment in Portland, Oregon
The OHSU Knight Cancer Institute in Portland is a comprehensive cancer care center backed by the National Cancer Institute (NCI) as one of the leading medical centers in the entire Northwest.
The Knight Cancer Institute partners with several national, regional, and worldwide institutions, including the following:
M.D. Anderson Cancer Research Center
The University of California at Los Angeles
Salem Cancer Institute
Quality Healthcare
Mercy Medical Center
Bay Area Hospital
Knight Cancer Institute offers mesothelioma patients clinical trials, advanced treatment options, and state-of-the-art technology.
Knight Cancer Institute Cancer Center
3181 S.W. Sam Jackson Park Road
Portland, Oregon 97239
Cancer Institute: (503) 494-1617
Health Care Services/OHSU Switchboard: (503) 494-8311
Legal Help in Portland
If you've been injured by asbestos, you may qualify for considerable compensation. Get our free Financial Compensation Packet for information on the top mesothelioma and asbestos lawyers in your area. If you have questions or need additional assistance, contact us at 800-793-4540.
FREE Financial Compensation Packet
Info on law firms that will recover your

highest compensation

Learn how to get paid in 90 days
File for your share of $30 billion in trust funds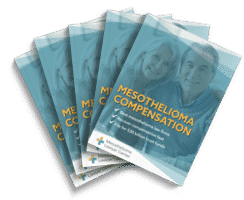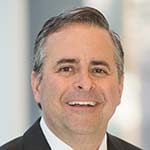 Paul Danziger grew up in Houston, Texas and earned a law degree from Northwestern University School of Law in Chicago. For over 25 years years he has focused on representing mesothelioma cancer victims and others hurt by asbestos exposure. Paul and his law firm have represented thousands of people diagnosed with mesothelioma, asbestosis, and lung cancer, recovering significant compensation for injured clients. Every client is extremely important to Paul and he will take every call from clients who want to speak with him. Paul and his law firm handle mesothelioma cases throughout the United States.