Cleveland Mesothelioma Lawyer
Page Updated on July 17, 2023
Contact a Cleveland mesothelioma lawyer for legal options if you've been harmed by asbestos in the area. Cleveland has long been a center for economic and manufacturing industries, but most job sites once used asbestos.
If you or a loved one suffer from mesothelioma, asbestos-related lung cancer, or asbestosis, you may qualify for substantial compensation. Fill out our form to get a free Financial Compensation Packet. You'll learn about the experienced mesothelioma lawyers in your area, how to get paid in 90 days, how to file a claim for the asbestos trust funds, and more.
FREE Financial Compensation Packet
Info on law firms that will recover your

highest compensation

Learn how to get paid in 90 days
File for your share of $30 billion in trust funds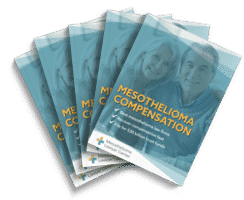 Free

Financial Compensation Packet
Info on law firms that will recover your

highest compensation

Learn how to get paid in 90 days
File for your share of $30 billion in trust funds
Cleveland Asbestos Facts
Nearly 1,600 of Ohio's 12,697 asbestos-related deaths between 1999 and 2017 were in Cleveland and Cuyahoga County.
Industrial job sites in and around Cleveland, including coal mines, steel mills, foundries, and automotive manufacturers, used asbestos for decades.
Some of these sites are still causing exposure issues in the city.
Asbestos Exposure and Mesothelioma
Asbestos exposure causes mesothelioma, a rare cancer. Most asbestos exposure occurs at work and is considered negligent. Asbestos companies had a duty to warn workers of the risks of exposure, but most did not for many years.
Asbestos is made of small fibers. When workers handle asbestos materials, fibers come loose and contaminate the workplace. Workers inhale or ingest the tiny fibers, which then cause damage inside the body.
In some people, asbestos damage leads to pleural mesothelioma, peritoneal mesothelioma, lung cancer, or asbestosis. Most do not get a diagnosis until decades after asbestos exposure.
Why Do I Need a Cleveland Mesothelioma Lawyer?
Because asbestos exposure is negligent, you can hold asbestos companies liable for expenses related to your illness. Contact a top-rated Ohio mesothelioma lawyer working with clients in Cleveland to learn what to do next.
Mesothelioma is expensive to treat. It also causes emotional and physical pain and suffering. You need an experienced asbestos attorney to help you get the compensation you deserve.
How to Choose a Cleveland Mesothelioma Lawyer
Choosing the right lawyer for your mesothelioma lawsuit or claim is important. Look for these characteristics as you find a Cleveland asbestos lawyer:
Experience. Rely on a lawyer with proven experience handling and winning asbestos cases. These cases require specific knowledge and skills that not all attorneys have.
Proven Results. The lawyer you choose should be able to show you they have won for other clients.
Asbestos Law Firm. Investigating and proving a mesothelioma case takes a lot of resources. Your lawyer might be local to Cleveland, but they should be part of a larger law firm with adequate resources and nationwide reach.
Free Consultation. You shouldn't have to pay anything for a case review. Reputable mesothelioma lawyers offer free initial consultations. They also offer contingency payment. You pay nothing until they win.
Your Cleveland Mesothelioma Case Could Be Worth Millions
The amount of compensation you can get from a mesothelioma or asbestos lawsuit depends on individual factors. These include your medical and care expenses, lost wages, degree of pain and suffering, and the defendants involved.
Most asbestos cases end in settlements. Mesothelioma settlements average between $1 million and $1.4 million. When they go to trial, mesothelioma lawsuits often result in jury awards of several million dollars.
An example from Cleveland is a case that went to trial in 2014. John Panza was diagnosed with mesothelioma in 2012. His father worked in a plant that made asbestos brakes. Panza was exposed to asbestos fibers on his father's work clothing. A Cleveland jury awarded Panza $27.5 million.
How Was I Exposed to Asbestos in Cleveland?
If you have a diagnosis of mesothelioma, you might not know where you were exposed. This is essential information to prove a mesothelioma case and one of the main reasons you need an experienced attorney.
Cleveland has been home to several industries and employers that used asbestos and exposed workers in the past. Some continue to put workers at risk today.
The Republic/LTV ArcelorMittal Cleveland Steel Plant
Steel manufacturing has been one of Cleveland's major industries since the 1850s.
The ArcelorMittal Cleveland plant is one of the city's largest and oldest operating steel manufacturing facilities. The plant consists mainly of pre-existing sections of the old Republic Steel Corporation/LTV plants. Cleveland-Cliffs bought ArcelorMittal USA in 2020.
The section on the West Side used to belong to Otis Steel and has been in its present location since 1914. ArcelorMittal's facilities on the East Side were part of Corrigan McKinney Steel and have operated there since 1913.
These old sections of the plant were built during a period in which many of the machines used to process raw iron ore into finished steel products contained asbestos.
Steam pipes, insulation, floor panels, and even workers' utility clothing were made with ACMs for safety purposes. Asbestos was also mixed into some of the steel products to make them stronger and more heat resistant.
Workers and their families came into contact with asbestos for decades. Many are now developing mesothelioma and other related illnesses.
National Acme Building
Many of the older industrial job sites in Cleveland are still standing. Some are no longer in use but still pose risks of asbestos exposure to nearby residents.
Once a manufacturer of machine tools, the National Acme Building is no longer in use. But the site is now littered with asbestos.
In 2012, a demolition company hired to demolish the building failed to follow proper steps to remediate the asbestos, prompting the IRS to get involved.
Several workers associated with the demolition were sentenced to prison plus hefty fines. The same workers were also associated with similar scams at job sites in Louisiana.
The U.S. Environmental Protection Agency is now working on cleaning up the site. By 2019, the "EPA removed about 4,000 tons of trash and rubble, deeming the asbestos mix hazardous waste," according to Cleveland.com.
However, around 30,000 to 40,000 tons of debris and trash remain.
"And so what this now breeds … (is) dumpers, scrappers, vandals, and now it has affected all these buildings along here."

Councilman Mike Polensek (2019)
Other Cleveland Job Sites and Buildings Associated with Asbestos
Cleveland's association with heavy industry and energy production has lasted for over 150 years. Much of that period coincided with the heyday of the asbestos industry.
Consequently, many job sites in Cleveland and the surrounding communities have been known to have used asbestos and consumer products made with ACMs.
Schools and Hospitals
Case School of Engineering
Case Western Reserve University
Garfield High School
Lake City Vocational School
Rocky River High School
South High School
Cleveland State University
University Hospitals Case Medical Center
Cleveland Clinic
Metro Health System
St. Alexius Hospital
St. Vincent Charity Medical Center
St. Michael's Hospital
Manufacturing
Alloys & Chemical Manufacturing Company
Avtron Manufacturing Inc.
Cleveland Welding and Manufacturing Company
Grabler Manufacturing
Avtron Manufacturing Inc.
Dangler Stove and Manufacturing Company
Eberhard Manufacturing
Kroehler Manufacturing
Mcmyler-Interstate
Plants
Calcio Chemical Plant
General Motors (Chevrolet plant)
City of Cleveland Southerly Wastewater Treatment Plant
Cleveland Wire Plant
Edgewater Power Plant
Cleveland Municipal Lighting Plant
Standard Oil Pilot Plant
Avon Lake Power Plant
Additional Businesses and Job Sites
Apex Smelting Company
Armstrong Contracting & Supply
Boston & Ohio Railroad
Bronson Portland Cement Company
Champion Machine & Forging
Chandler & Price
City of Cleveland Board of Public Service
Cleveland: Fairmont Pump Station Rehabilitation
Kirkland Street Pumping Station
Cleveland & Sandusky Brewing Corporation
Cleveland and Elyria Electric Railway
Cleveland Arcade
Cleveland Board of Education
Cleveland City Cable Railway
Cleveland City Forge and Iron
Cleveland Frog and Crossing Co.
Cleveland Metropolitan Housing Authority
Cleveland Transit Drill Company
Fisher Body and Casting
Cleveland Botanical Garden
Hinde and Dauch Paper Company
Hollenden Hotel
LTV Steel Mill
Perfection Stove Corporation
Plain Dealer Publishing Co.
Rauch and Lang
Red Seal Electric Company
Reliance Electric & Engineering Co.
Schlather Brewing Company
Swasey Company Boiler House
Thompson Ramo Wooldridge
W.H. Hanna
White Sewing Machine Company
The W.M. Pattison Supply Company
WHK Broadcasting Studio
West Ninth St. Terminal Warehouse
Waldron Firebrick & Insulation
United States Aluminum Company
Troy Laundry Machinery
Union Carbide & Carbon Chemical Corporation
Union Rolling Mill Company
Todd Welding Company
Zurowski Greenhouse
Mesothelioma and Cancer Treatment in Cleveland
There are two major medical facilities in Cleveland that provide cancer treatment for victims of asbestos-related diseases: the Cleveland Clinic and the Case Comprehensive Cancer Center.
Founded in 1921, the Cleveland Clinic is a non-profit medical center that combines multi-specialty medical care with academic research. Its Taussig Cancer Institute provides surgical procedures, radiation therapy, chemotherapy, and drug-based treatment options.
Cleveland Clinic
2010 East 90th Street
Cleveland, OH, 44195
Phone: 866-223-8100
The Case Comprehensive Cancer Center (Case CCC) is one of only 41 medical facilities in the country designated by the National Cancer Institute (NCI) as a Comprehensive Cancer Center.
Case Comprehensive Cancer Center
Wolstein Research Building, Suite 1422
2103 Cornell Road
Cleveland, OH 44106
Phone: 216-844-8797
Legal Help in Cleveland and Additional Information
If you've been injured by asbestos, there is a good chance that you'll qualify for considerable compensation. Don't forget to get our free Financial Compensation Packet for information on the top mesothelioma and asbestos lawyers in your area.
FREE Financial Compensation Packet
Info on law firms that will recover your

highest compensation

Learn how to get paid in 90 days
File for your share of $30 billion in trust funds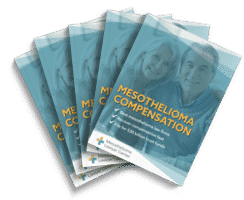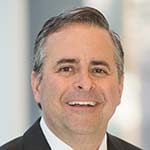 Paul Danziger grew up in Houston, Texas and earned a law degree from Northwestern University School of Law in Chicago. For over 25 years years he has focused on representing mesothelioma cancer victims and others hurt by asbestos exposure. Paul and his law firm have represented thousands of people diagnosed with mesothelioma, asbestosis, and lung cancer, recovering significant compensation for injured clients. Every client is extremely important to Paul and he will take every call from clients who want to speak with him. Paul and his law firm handle mesothelioma cases throughout the United States.