New York City Mesothelioma Lawyer
Page Updated on July 12, 2023
If you've been injured by asbestos, an experienced New York City mesothelioma lawyer could help you get justice and compensation. Most of New York City's industrial workplaces used asbestos. Many of the older buildings in the city still contain asbestos, putting people at risk of exposure.
If you or a loved one suffer from mesothelioma or asbestos-related lung cancer, you may qualify for substantial compensation. Fill out our form to receive our free Financial Compensation Packet. Our packet is loaded with information on experienced mesothelioma attorneys in NYC, how to file a claim for asbestos trust funds, how to get paid in 90 days, and more.
FREE Financial Compensation Packet
Info on law firms that will recover your

highest compensation

Learn how to get paid in 90 days
File for your share of $30 billion in trust funds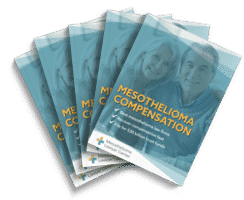 Free

Financial Compensation Packet
Info on law firms that will recover your

highest compensation

Learn how to get paid in 90 days
File for your share of $30 billion in trust funds
New York City Asbestos Facts
Queens County, home to the Queens borough of New York City, ranks ninth out of all U.S. counties on the list of deaths caused by asbestos in the late 1990s.
Between 1999 and 2017, the deaths related to asbestos in all the counties of New York City numbered nearly 3,000.
New York's asbestos history began with its many ports and shipyards.
Other industries in the city used asbestos and caused exposure, including transportation, construction, the military, and all types of manufacturing.
The destruction of the World Trade Center in 2001 contributed to significant asbestos exposure in first responders.
Filing a Mesothelioma Claim in New York City
If you were diagnosed with mesothelioma in New York City, you have a right to seek compensation. Most industrial workplaces in the city used asbestos, and many negligently exposed workers to asbestos. The asbestos companies can be held accountable and liable for damages.
With a top New York City asbestos lawyer on your side, you can file one or more of the following to seek compensation:
Why Should I Work with a New York City Mesothelioma Lawyer?
Asbestos lawsuits and claims are complicated. For the best outcome, rely on an experienced, expert NYC asbestos attorney. They can help you in several ways:
Provide a free initial consultation and answer your questions
Explain your options for seeking compensation and offer guidance
Take all the necessary steps to file a lawsuit or make a claim
Utilize experts to build a strong, evidence-based claim
Negotiate with defendants for a fair settlement
Maximize the compensation you receive
Litigate your case in court if it comes to that
Ensure you pay no fees until they win for you
Most of all, the right lawyer gives you peace of mind. They do all the work to help you seek justice and get the compensation you deserve. This leaves you with time and energy for treatment and to be with family.
How Did I Get Mesothelioma?
Mesothelioma is caused by asbestos exposure. When people work with or around asbestos, they often inhale the tiny fibers the material sheds when handled. Asbestos fibers cause tissue and cell damage inside the body, resulting in illness decades later in some people.
Pleural mesothelioma is the most common type of this cancer, which causes chest and respiratory symptoms like chest pains, shortness of breath, and coughing. Less common is peritoneal mesothelioma, which causes stomach pain, bloating, and digestive symptoms.
If you have mesothelioma now, you were likely exposed to asbestos at one or more workplaces many years ago.
How Was I Exposed to Asbestos in New York City?
NYC asbestos exposure occurred in many workplaces throughout the city, in older buildings, and in tragedies like the 9/11 terrorist attacks.
According to the Environmental Protection Agency (EPA), when the World Trade Center fell on September 11, 2001, asbestos and other toxic materials contaminated the air and surfaces.
The construction of the World Trade Center towers began in the 1960s, a time when asbestos was still heavily used for insulation and in building supplies.
According to engineers, the first 40 floors of each tower contained significant amounts of asbestos. However, with a looming ban on the mineral, the towers' upper floors were asbestos-free as workers were ordered to stop using it.
The devastation of the tower collapses included exposure in first responders and others on the site. Many of those people are now getting sick.
Burnham Holdings
Established in 1905 as a boilermaker company, Burnham Holdings manufactured HVAC products and became the parent company of 13 subsidiaries.
Burnham Commercial was founded by Frederick A. Lord, a greenhouse manufacturer, in the late 1800s. In 1917 the company purchased the Geneva Boiler Works and began manufacturing and selling boilers.
Still in business today, Burnham produces boilers for commercial and industrial applications. In recent years, many workers have filed asbestos-related lawsuits. They claim to have faced daily asbestos exposure at the Burnham Commercial facilities.
In 2013, a New York jury awarded $190 million in a lawsuit against Burnham Commercial after five workers were exposed to asbestos while working in the company's plumbing, steamfitting, and construction industries areas. All five plaintiffs developed mesothelioma.
Burnham Commercial manufactured several asbestos-containing products and materials, including:
Boilers
Insulation
Fire-retardant bricks
Gaskets
Pipe insulation
Burnam Holdings locations include:
Bryan Steam LLC, Peru, Ind.
Burnham Casualty Insurance Co., Burlington, Vt.
Burnham Commercial, Lancaster, Penn.
Burnham Financial LLC, Wilmington, Del.
Burnham Services Inc., Wilmington, Del.
Casting Solutions LLC, Zanesville, Ohio
Crown Boiler Co., Philadelphia, Penn.
Governale Company Inc., Brooklyn, N.Y.
Lancaster Metal Manufacturing Inc., Lancaster, Penn.
New Yorker Boiler Company Inc., Hatfield, Penn.
Norwood Manufacturing Inc., Norwood, N.C.
Thermal Solutions Products LLC, Lancaster, Penn.
Thermo Products LLC, North Judson, Ind., and Denton, N.C.
U.S. Boiler Company Inc., Lancaster, Penn.
Brooklyn Navy Yard
The Brooklyn Navy Yard was first known as the New York Navy Yard after its establishment in the 1700s. At one time, it was one of the largest employers in the Northeast for both men and women. In the 1930s, the shipyard became the leading battleship construction shipyard in the United States.
Throughout most of World War II, the Brooklyn Navy Yard repaired ships and focused on conversions. By 1966, Brooklyn Navy Yard closed down after a large fire that swept through the yard.
Asbestos was everywhere in shipbuilding from before World War II through the 1970s. It could be found in protective clothing, equipment, machinery, insulation, boilers, engines, and more and exposed civilian workers and U.S. Navy servicemembers.
Workers reported health complaints as early as 1940, and a medical officer was assigned to the shipyard to help promote safety. Workers had to be provided with the standards of the United States Public Health Service, including regular chest X-rays and complete blood analysis tests.
Madison Square Garden
Madison Square Garden was constructed and opened in 1968. Like many other buildings during that period, the construction of Madison Square Garden included many asbestos-containing materials (ACMs).
ACMs were primarily used for insulation in the piping systems that provide heat, hot water, and steam. As the dangers of asbestos became well known, remediation efforts were made. Workers still experienced exposure for years and were put at risk of developing deadly illnesses.
In 2010, an NBA basketball game scheduled at Madison Square Garden was canceled after reports that asbestos had fallen from the rafters in the arena. A New York City Department of Environmental Protection spokesperson reported that the arena's air-conditioning monitoring system detected asbestos in the air.
Nassau Veterans Memorial Coliseum
Like Madison Square Garden, the Nassau Veterans Coliseum was built during a time of heavy asbestos use. Long Island's Nassau Coliseum was constructed with several ACMs. Asbestos was also used in pipes, flooring, tiles, and more. Yet, unlike Madison Square Garden, the coliseum was never renovated and never went through asbestos abatement.
In 2012, over 75 employees at Nassau filed an asbestos lawsuit after claiming that the ACMs inside the building made their workplace unsafe. As a result, the New York Department of Labor started investigating the claims.
"The whole place is covered with it (asbestos). "The county is responsible for keeping Nassau Coliseum safe, but it never renovated it or did an asbestos abatement," the plaintiff's attorney said.
Although county investigators reported that the coliseum was safe, lab tests confirmed that asbestos was found in several seating sections, on the catwalk, and throughout hallways.
Over 1,000 people have worked at Nassau since its opening in 1972. Unfortunately, most of these people are at a heightened risk of developing an asbestos illness.
Jobs in New York City with Risk of Asbestos Exposure
New York workers who are more likely to have been exposed to dangerous levels of asbestos include:
Shipfitters
Pipelayers
Power plant workers
Electricians
Shipyard workers
Workers in metal factories and steel mills
Factory employees, especially those assigned to high-heat sections
Stevedores
Railroad yard workers
Sailors and officers in civilian and military vessels
Additional Businesses and Buildings Associated with Asbestos in NYC
Schools and Hospitals
Andrew Jackson High School
Cathedral High School
Manhattan Day School
Bronx Community College
Columbia College
Cornell Medical College
Teachers College- Columbia University
Fordham University
New York University
Bellevue Hospital Center
Beth Israel Hospital
Bronx-Lebanon Hospital Center
Elmhurst Hospital Center
New York Presbyterian Hospital
Coney Island Hospital
Flower Hospital
Fordham University
Harlem Hospital Center
St Luke's Hospital
St. Barnabas Hospital
St. Mark's Hospital
St. Vincent Hospital of City of New York
Construction Companies
Ambassador Construction
Chemical Construction Corporation
Hedden Construction Company
Lord Construction Company
O'Rourke Engineering and Construction Company
Oxnard Construction Company
Sigmund Sommers Construction
Electric and Gas Companies
General Electric
Inland Electric
North River Electric Light and Power Company
Queens Borough Gas and Electric Company
Trinidad Electric Company
United Electric Light & Power Company
Western Electric Company
Westinghouse Electric International Company
Apartments and Hotels
Americana Hotel
Belmont Hotel
Coleman Hotel
Dryden Hotel
Empire Hotel
Herald Square Hotel
Hilton Hotel
Waldorf Astoria
Irving Hotel
The Manhattan at Times Square
Martha Washington Hotel
The Ritz-Carlton
The St. Regis New York
Sturtevant Hotel
Central Park Apartments
The Dakota
Langham Apartments
Montana Apartments
New Astor Apartments
Windermere House Apartments
Additional Companies and Buildings
American Stock Exchange
American Axe and Tool Company
American Agricultural Chemical Company
Anderson Bath Building
Arctic Hygera Ice Manufacturing Company
Armstrong Contracting & Supply Corporation
Arctic Hygiene Ice Manufacturing Company
Atlantic Mutual Insurance Company
Baker Smith and Company
Bank of Manhattan-Union Square Branch
Bankers Trust Company Building
Barber Asphalt Paving Company
Barrett Manufacturing Company
Beardslee Nickel and Manufacturing Company
Beckett and Mcdowell Manufacturing Company
Bordens Condensed Milk Company
Bowery Savings Bank Building
Budge Wood Laundry Service Inc.
Carbondale Machine Company
Caronet Phosphate Company
D. L. and W. Railroad Company
Empire Mutual Insurance Building
F.M. Schaeffer Brewing Company
Fajardo Sugar Company
First National City Bank Building
Fleischmann Manufacturing Company
Greene Consolidated Gold Company
Mesothelioma Treatment in New York City
Mesothelioma and other asbestos illnesses require specialized care. The National Cancer Institute (NCI) designates and recommends some of the country's best, high-quality cancer centers, including several in New York City.
The Albert Einstein Cancer Center (AECC) is an NCI-designated care center in the Bronx. AECC received an NCI designation in 1972 and has since expanded to include several cancer research programs, state-of-the-art cancer treatment technology, and much more.
Albert Einstein Cancer Center
Albert Einstein College of Medicine at Yeshiva University
Jack and Pearl Resnick Campus
1300 Morris Park Avenue
Bronx, NY 10461
Additional cancer care medical centers in the New York City area that can treat mesothelioma and even have specialists on staff include:
NYU Langone Medical Center – Perlmutter Cancer Center
550 First Avenue
New York, NY 10016
Memorial Sloan-Kettering Cancer Center
1275 York Avenue
New York, NY 10065
Herbert Irving Comprehensive Cancer Care Center
Columbia University
701 West 168th Street
New York, NY 10032
NY Presbyterian Columbia University Medical Center
622 West 168th Street
New York, NY 10032
Getting Legal Help for Mesothelioma in New York City
If you or a loved one have been a victim of mesothelioma or asbestos-related lung cancer, remember that you may qualify for significant compensation. Don't forget to fill out our form to get our free Financial Compensation Packet, filled with information on the experienced asbestos and mesothelioma attorneys in your area.
Joseph W. Belluck is a founding member of the New York mesothelioma law firm Belluck & Fox, LLP. He graduated magna cum laude from SUNY Buffalo School of Law and has since spent more than 20 years advocating on behalf of victims of asbestos diseases. His work has included more than $1 billion in settlements for victims. He is also deeply involved in public service and philanthropy, serving on advisory boards, state commissions, and groups dedicated to helping children in foster care.