Norfolk Mesothelioma Lawyer
Page Updated on August 08, 2023
Top Norfolk mesothelioma lawyers are helping asbestos-exposure victims in the area seek justice and compensation. Military and civilian facilities dedicated to shipbuilding, maritime operations, and land transportation helped Norfolk grow into one of Virginia's largest cities. These industries also exposed people to asbestos.
Right now, there is over $30 billion in asbestos trust funds, set aside for victims who developed an asbestos-related disease. We invite you to fill out our form today for a free Financial Compensation Packet, filled with information about experienced mesothelioma lawyers in Norfolk, how to get paid in 90 days, how to file an asbestos trust fund claim, and much more.
FREE Financial Compensation Packet
Info on law firms that will recover your

highest compensation

Learn how to get paid in 90 days
File for your share of $30 billion in trust funds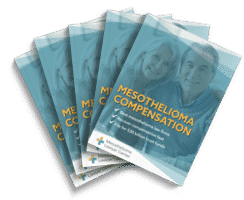 Free

Financial Compensation Packet
Info on law firms that will recover your

highest compensation

Learn how to get paid in 90 days
File for your share of $30 billion in trust funds
Norfolk Asbestos Facts
The number of asbestos-related deaths in Norfolk between 1999 and 2017 is nearly 250.
Both military and civilian shipbuilding and repair in Norfolk contributed significantly to asbestos exposure.
Former employees sued the Norfolk Southern Railway Company over asbestos exposure and cancer.
When Do I Need a Norfolk Mesothelioma Lawyer?
If you have a diagnosis of mesothelioma, you need to talk to a lawyer as soon as possible. Mesothelioma's only known cause is asbestos exposure, which is nearly always negligent.
You have a right to sue or make a claim for compensation and hold asbestos companies accountable. They failed to protect you from exposure and later illness. A mesothelioma lawyer is the best person to help you make a successful case and get maximum compensation.
What Can a Norfolk Asbestos Attorney Do to Help Me?
Top Norfolk mesothelioma lawyers are experts in complex asbestos cases. They are best placed to help you seek justice and get a good outcome. There are several ways an asbestos attorney or law firm can help you during this difficult time:
Asbestos law firms offer free initial consultations to review your case and answer questions.
They will use their extensive resources and investigators to find the companies responsible for your asbestos exposure.
They provide medical experts to prove your illness is a result of asbestos exposure.
Asbestos attorneys provide these resources and years of experience to build a strong case on your behalf.
They will file a claim or lawsuit for you, negotiate a settlement, or, if necessary, take your case to trial.
Experienced attorneys can maximize your compensation and ensure you get it sooner.
They offer contingency payment, so you pay no fees until you win.
Filing a Mesothelioma Claim in Norfolk
One of the first things your asbestos lawyer will do is explain your legal options. You could be eligible for one or more of the following claims:
Where Was I Exposed to Asbestos in Norfolk, VA?
Many industries and workplaces in and around Norfolk used asbestos. These are just a few important examples.
Asbestos in Navy and Civilian Shipyards
Norfolk has a long tradition as a thriving port and an important region for the U.S. Navy. Since the 1800s, the Navbeenesence in the area, especially in Hampton Roads and Naval Station Norfolk.
The city of Norfolk also has a civilian port with one of the largest ship terminals in the world. The Norfolk International Terminal is the nation's largest intermodal center. The cruise ship dock in downtown Norfolk can handle oceangoing ships carrying up to 3,000 passengers.
Asbestos was important in both military and civilian shipbuilding for many years. With its ability to protect against heat and fire and add strength without a lot of extra weight, asbestos found a place in nearly all ship components.
The peak period of U.S. asbestos use coincided with World War II and its aftermath, making Norfolk one of the communities hardest hit by the nation's asbestos problem.
The U.S. Navy depended heavily on asbestos and ACMs to protect ships, especially warships, from damage caused by fire and heat.
Shore installations, such as Naval Station Norfolk's various headquarters buildings, power generation stations, dry docks, repair yards, and maintenance shops, used asbestos products.
Some of the military and civilian ship industry sites that contributed to asbestos exposure in and around Norfolk include:
Norfolk Naval Shipyard
Naval Air Station Norfolk (merged with Naval Base Norfolk in 1999)
Joint Expeditionary Base Little Creek-Fort Story
Naval Air Station Oceana
Newport News Shipyard & Drydock
Norfolk Southern Railway
Norfolk is also an important hub for land transportation, including connections to the rest of the country through a network of railroads. Norfolk Southern Railway has its headquarters in the city. It operates 20,000 route miles in 22 states and the District of Columbia.
The railroad industry used asbestos for the same reason ships did: heat and fire protection. Workers for Norfolk Southern were put at risk of exposure, and some have since sued the company for damages.
Recently, former worker Ronnie Sparks brought a case against Norfolk Southern, claiming exposure to asbestos and toxic chemicals on the job caused his cancer. The former conductor also said the company violated safety regulations.
Other Norfolk Job Sites With Asbestos
Any industry that operated machinery, ran on steam, or generated high temperatures likely used asbestos, including factories, steel mills, electrical plants, auto repair shops, and railroad terminals.
In addition, ships, planes, trains, and automobiles used asbestos-derived components, such as gaskets, valves, or brake pads, to minimize the wear and tear from heat and friction.
Some additional examples of Norfolk job sites that once contained asbestos include:
Colonna's Shipyard
Chesapeake Transit Company/Norfolk Southern Railroad
C.E. Thurston & Sons
Norfolk Portland Cement Corporation
Lone Star Cement Corporation
Lyon Shipyard
Norfolk and Portsmouth Traction Company
National Cancer Institute-Designated Cancer Centers in Virginia
Massey Cancer Center, Virginia Commonwealth University, 401 College Street, Richmond, VA 23298, (804) 828-0450
UVA Cancer Center, University of Virginia, 6171 West Complex, Charlottesville, VA 22908, (434) 924-5022
Getting Legal Help
Remember, if you've been diagnosed with mesothelioma, asbestos-related lung cancer, or asbestosis, you may qualify for significant compensation. Don't forget to fill out our form to get our free Financial Compensation Packet, filled with information on the experienced asbestos and mesothelioma attorneys in your area. If you need additional assistance, contact us toll-free at 800-793-4540.
FREE Financial Compensation Packet
Info on law firms that will recover your

highest compensation

Learn how to get paid in 90 days
File for your share of $30 billion in trust funds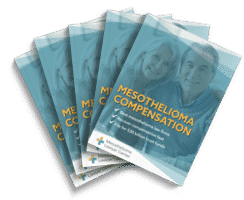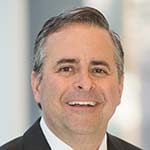 Paul Danziger grew up in Houston, Texas and earned a law degree from Northwestern University School of Law in Chicago. For over 25 years years he has focused on representing mesothelioma cancer victims and others hurt by asbestos exposure. Paul and his law firm have represented thousands of people diagnosed with mesothelioma, asbestosis, and lung cancer, recovering significant compensation for injured clients. Every client is extremely important to Paul and he will take every call from clients who want to speak with him. Paul and his law firm handle mesothelioma cases throughout the United States.