Norfolk Mesothelioma Lawyer
Page Updated on July 26, 2019
The vast array of military and civilian facilities dedicated to shipbuilding, maritime operations, and land transportation has made Norfolk one of Virginia's most thriving cities. Yet, heavy use of asbestos in the past by government and private enterprises has had negative consequences for many of the area's veterans and civilians.
Right now, there is over $30 billion in asbestos trust funds, set aside for victims who developed an asbestos-related disease. We invite you to fill out our form today for a free Financial Compensation Packet, filled with information about top mesothelioma lawyers in Norfolk, how to get paid in 90 days, how to file an asbestos trust fund claim, and much more.
Norfolk and Asbestos
Founded in 1682 when Virginia was a British colony, Norfolk has a long tradition of being a thriving port city as well as an important naval base. It is located in the Virginia region known collectively as Hampton Roads and it lies at the mouth of Chesapeake Bay.
Since the 1800s, the Navy has had a presence in the area, especially in Hampton Roads and Naval Station Norfolk. Hampton Roads was the site of the world's first battle between ironclad warships in 1862, while Naval Station Norfolk was set up in 1917 on the former site of the Jamestown 300th Anniversary exposition at Sewell's Point.
The city of Norfolk also has a civilian port with one of the largest ship terminals in the world. The Norfolk International Terminal is the nation's largest intermodal center. The cruise ship dock in downtown Norfolk can handle oceangoing ships that can carry up to 3,000 passengers, making the city a popular East Coast destination.
Norfolk is also an important hub for land transportation, including connections to the rest of the country through a network of railroad and major highways. Norfolk Southern Railway has its headquarters in the city and operates 20,000 route miles in 22 states and the District of Columbia. Norfolk Southern provides freight train service to every major port city on the East Coast, as well as to 10 river ports and nine lake ports.
Although asbestos is regulated by federal and state environmental agencies and has been replaced by safer substitutes, the dangerous mineral was used in great quantities for much of the 19th and 20th Centuries. Asbestos-containing materials (ACMs) were made and sold because they had beneficial properties that made them a profitable commodity.
Naturally-occurring and found all over the world in abundant quantities, asbestos can resist fire, high temperatures, chemical reactions, and electrical currents. It can also absorb sound and add tensile strength to other materials, such as steel and cement. Further, asbestos was affordable and was easy to use.
Thus, asbestos-derived products such as insulation, roofing materials, floor panels, soundproofing materials were widely used on a global scale. not just because they were useful, but also because they were cheap and plentiful.
Many industries and government agencies bought asbestos and ACMs between the mid-19th Century and the late 20th Century. The biggest customers of the asbestos industry were heavy industry, construction companies, power generation companies, metalworks, and the government. Each needed asbestos or ACMs for specific purposes, but the most common factor was to protect workers or facilities from the effect fire, heat, or electrical discharges.
Unfortunately, the first industrial asbestos producers were unaware of asbestos' negative impact on human health. Few, if any, knew that ancient Romans had recorded many instances of otherwise healthy persons dying of illnesses caused by long term exposure to asbestos.
However, after doctors in Great Britain discovered in the 1890s that factory workers who were constantly exposed to the fibrous minerals were developing lung disorders and terminal cancers, the asbestos industry covered up these findings.
Asbestos use increased exponentially as Western civilization, especially in the U.S., became more industrialized, and the industry was reluctant to lose profits by admitting it was selling a dangerous product.
Since the peak period of U.S. asbestos use coincided with two World Wars, the Cold War and their aftermath, Norfolk was one of the communities hardest hit by the nation's asbestos problem. The U.S. Navy depended heavily on asbestos and ACMs to protect ships. especially warships, from damage caused by fire and heat.
Shore installations, such as Naval Station Norfolk's various headquarters buildings, power generation stations, drydocks, repair yards, and maintenance shops used much asbestos derived products as well.
Considering the staggering number of ships and personnel which were stationed in Norfolk between 1918 and the phasing out of asbestos use in the late 1970s, there's a causal link between asbestos exposure and the 1,735 estimated asbestosis and mesothelioma deaths recorded in Virginia between 1979 and 2004, according to the Environmental Working Group.
Norfolk Area Naval Bases and Support Facilities Where Asbestos Exposure Occurred
Norfolk Naval Shipyard
Naval Air Station Norfolk (merged with Naval Base Norfolk in 1999)
Joint Expeditionary Base Little Creek-Fort Story
Naval Air Station Oceana
Newport News Shipyard & Drydock
Other Norfolk Job Sites Where Asbestos Exposure Took Place
Before the Environmental Protection Agency's (EPA) initial findings that exposure to asbestos causes fatal diseases, most of the major industries relied on cheap and widely-available ACMs as a fire retardant, and for soundproofing and insulation.
Factories, steel mills, electrical plants, auto repair shops, railroad terminals, and any industry which operated machinery which ran on steam or generated high temperatures used asbestos. In addition, ships, planes, trains, and automobiles used asbestos-derived components, such as gaskets, valves, or brake pads, to minimize the wear and tear from heat and friction.
A wide variety of job sites contained large quantities of asbestos, either as part of their infrastructure or in products they manufactured or used extensively. This exposed many individuals to asbestos fibers, sometimes for long periods of time.
Colonna's Shipyard
Chesapeake Transit Company/Norfolk Southern Railroad
C.E. Thurston & Sons
Norfolk Portland Cement Corporation
Lone Star Cement Corporation
Lyon Shipyard
Norfolk and Portsmouth Traction Company
National Cancer Institute-Designated Cancer Centers in Virginia
Massey Cancer Center, Virginia Commonwealth University, 401 College Street, Richmond, VA 23298, (804) 828-0450
UVA Cancer Center, University of Virginia, 6171 West Complex, Charlottesville, VA 22908, (434) 924-5022
Getting Legal Help
Remember, if you've been diagnosed with mesothelioma, asbestos-related lung cancer, or asbestosis, you may qualify for significant compensation. Don't forget to fill out our form to get our free Financial Compensation Packet, filled with information on the leading asbestos and mesothelioma attorneys in your area. If you need additional assistance, contact us toll-free at 800-793-4540.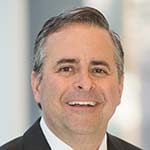 Paul Danziger grew up in Houston, Texas and earned a law degree from Northwestern University School of Law in Chicago. For over 25 years years he has focused on representing mesothelioma cancer victims and others hurt by asbestos exposure. Paul and his law firm have represented thousands of people diagnosed with mesothelioma, asbestosis, and lung cancer, recovering hundreds of millions of dollars for injured clients. Every client is extremely important to Paul and he will take every call from clients who want to speak with him. Paul and his law firm handle mesothelioma cases throughout the United States.