West Virginia Mesothelioma Lawyer
Page Updated on August 16, 2023
West Virginia is among the top states in the nation for asbestos-related deaths, according to the National Center for Health Statistics. Contact an experienced West Virginia mesothelioma lawyer to learn about your legal options if you received a cancer diagnosis after asbestos exposure.
If you have been diagnosed with mesothelioma, asbestos-related lung cancer, or asbestosis, keep in mind that you may be eligible for significant financial compensation. Fill out our form to receive our free Financial Compensation Packet. Our packet is loaded with information on experienced mesothelioma attorneys in West Virginia, how to file a claim for asbestos trust funds, how to get paid in 90 days, and more.
FREE Financial Compensation Packet
Info on law firms that will recover your

highest compensation

Learn how to get paid in 90 days
File for your share of $30 billion in trust funds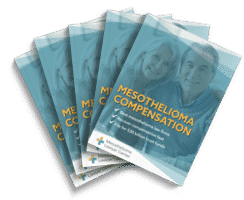 Free

Financial Compensation Packet
Info on law firms that will recover your

highest compensation

Learn how to get paid in 90 days
File for your share of $30 billion in trust funds
We are happy to offer assistance in all cities and towns in West Virginia, such as:
Charleston, Huntington, Parkersburg, Morgantown, Wheeling, Weirton, Fairmont, Martinsburg, Beckley, Clarksburg, Teays Valley, South Charleston, St. Albans, Vienna, Bluefield, Cross Lanes, Cheat Lake, Moundsville, Bridgeport, Oak Hill, Dunbar, Elkins, Nitro, Pea Ridge, Princeton, Hurricane, Buckhannon, Charles Town, Keyser, New Martinsville, Sissonville, Brookhaven, Grafton, Ranson Point, Pleasant, Westover, Weston, Barboursville, Lewisburg, Ravenswood, Summersville, Ripley, Philippi, Pleasant Valley, Shannondale, Shady Spring, Kenova, Blennerhassett, Williamson, Madison, Crab Orchard, Kingwood, Pinch, Follansbee, Williamstown, Fayetteville, Culloden, Wellsburg, Bluewell, Hinton, Hooverson Heights, Paden City, Chester, Milton, Moorefield, Inwood, Granville, White Sulphur Springs, Bethlehem, Petersburg, Winfield, Spencer, Welch, Shinnston, Shepherdstown, Mannington, Richwood, Daniels, Belington, Star City, McMechen, St. Marys, Bradley, Craigsville, Harrisville, Romney, Fairlea, Stonewood, Ronceverte, Coal City, West Liberty, Alum Creek, Logan, MacArthur, Washington, Prosperity, Montgomery, Boaz, Mount Gay-Shamrock, Nutter Fort, Mineral Wells, and more.
West Virginia Mesothelioma and Asbestos Statistics
According to the National Center for Health Statistics (NCHS), West Virginia ranks number seven in the nation for asbestos-related fatalities, per capita, of 15.9 per million population.
West Virginia saw 3,072 deaths related to asbestos between 1999 and 2017, with 519 of those being mesothelioma deaths.
The majority of victims lived in Kanawha and Wood Counties.
In the 2011 national lawsuit rankings for asbestos-related claims, West Virginia was third in the nation for the highest amount of lawsuits. Many of these cases involved multiple plaintiffs against one company.
According to a study performed by the RAND Corporation, West Virginia is one of the top five states with the most mesothelioma lawsuits

.
About Asbestos and Mesothelioma
Asbestos is a natural mineral that sheds small fibers. If you work with or around asbestos without proper safety gear, you can inhale or ingest those fibers. This is what happened to thousands of people diagnosed with mesothelioma.
Asbestos exposure is the only known cause of mesothelioma. Asbestos fibers in the body cause inflammation and damage. This leads to mesothelioma, lung cancer, asbestosis, or other illnesses in some people.
The most common form of mesothelioma affects the tissue around the lungs and is called pleural mesothelioma. Symptoms include difficulty breathing and shortness of breath, a persistent cough, and chest pains.
Less commonly, peritoneal mesothelioma forms in the abdomen after ingestion of asbestos fibers. It causes gastrointestinal symptoms, abdominal pain, and swelling.
Filing a Mesothelioma Claim in West Virginia
If you have mesothelioma, you have a right to seek compensation. Mesothelioma is caused by negligent workplace asbestos exopsure. Asbestos companies can be held accountable. There are a few ways to seek compensation through a claim or lawsuit:
Mesothelioma Personal Injury Lawsuit. You can sue asbestos companies to seek a settlement or jury award. Mesothelioma is considered a personal injury because it is caused by negligence.
Mesothelioma Wrongful Death Lawsuit. The same holds true for the loss of a loved one due to negligent asbestos exposure. You can sue for damages.
Asbestos Trust Fund Claim. You cannot sue asbestos companies that went bankrupt. You could, however, be eligible to make a claim with an asbestos trust fund. Companies set up these trusts as part of bankruptcy proceedings to compensate future claimants.
Veterans Benefits Claim. If you served in the military and have mesothelioma, there is a good chance you were exposed to asbestos during service. If so, you could qualify for VA benefits and compensation.
The Benefits of Hiring a West Virginia Mesothelioma Lawyer
Top-rated West Virginia mesothelioma and asbestos lawyers help victims of asbestos exposure take legal action to seek compensation. Asbestos cases are complicated and require the expertise and resources of experienced asbestos attorneys and law firms.
There are several benefits to working with the right mesothelioma lawyer:
Get a free initial consultation to review your case and answer questions
Benefit from investigators, medical experts, and other resources to find evidence and prove your case
An experienced negotiator who can maximize the compensation you get in a settlement
An experienced litigator who will take your case to court if settlement negotiations fail
A compassionate lawyer who has worked with sick clients and understands their needs
Home visits if you are unable to travel
Contingency payment, so you pay nothing until you win compensation.
Where Was I Exposed to Asbestos in West Virginia?
Mining is a major industry in West Virginia. Coal mining poses numerous risks for workers, including asbestos exposure. Many other industrial workplaces in the state also used asbestos and put workers at risk.
Asbestos in Mining
Mining has always been an important industry in West Virginia. With over 100 coal beds, the state has employed thousands of coal miners. These miners were at high risk for developing malignant mesothelioma and other asbestos-related diseases.
Asbestos fibers lodged in rock and dirt can become airborne during mining and can easily be inhaled or ingested by miners.
Workers were also at risk for asbestos exposure from machinery. Mining equipment, panels, welding blankets, and many other types of equipment contained asbestos.
In Nitro, West Virginia, Fike Chemical, Inc. was designated a Superfund in the 1980s. It has several asbestos hazards along with other toxins. Several parts of the facility that was once Fike Chemical, Inc. contained a massive amount of asbestos.
Chemical Plants
Most industrial plants used asbestos in the past, including the chemical plants that employed many people in West Virginia. Many of these plants in the state used asbestos and exposed workers.
One example is Union Carbide, which was owned by Dow Chemical. Union Carbide was found liable for asbestos exposure and related diseases in thousands of West Virginia workers in 2002. The case involved more than 2,000 plaintiffs exposed to asbestos insulation in Union Carbide plants and their products.
Additional West Virginia Workplaces Affected by Asbestos
Other workplaces in West Virginia also posed hazards because of asbestos:
Steel mills
Railroad companies
Oil refineries
Power companies
Public schools
There are several specific companies and workplaces that are now known to have contained asbestos and put workers at risk of exposure and illness:
Power Companies
Albright Power Station
Monongahela Power Company
Beech Bottom Power Company
Ohio Power Company
Aep Cabin Creek Power Station
Appalachian Electric Power Company
Cresap Powerhouse
Mitchell Powerhouse
Appalachian Electric Power Company
Glasgow Powerhouse
Consolidated Light, Heat, and Power Company
Fort Martin Power Station
West Penn Power Station
Mount Storm Power Company
Virginia Electric Power & Light
Rivesville Power Plant
Allegheny Power Company
Pleasants Power House
Willow Island Power House
Industrial Plants
Point Pleasant Plant
Cabin Creek Power Plant
Kammer Plant
Allegheny Veneer Plant
Steubenville Plant
Alpheus Preparation Plant
Kanawha River Plant
Philip Sporn Plant
Natrium Plant
Additional Companies
Potomac Edison
Electro Metallurgical Company
Elkem Metals
Shell Chemicals
Beckley National Bank
Pinecrest Hospital
United Mine Workers Hospital
Wheeling Pittsburgh Steel
Belle Alkali Company
Belle Works
E.I. Dupont De Nemours
Sharples Solvents Corporation
Wheeling Coke Ovens
Hudson Paper Company
West Virginia Glass
Louis Glass Company
Could I Still Be Exposed to Asbestos in West Virginia?
Asbestos exposure was a much bigger problem in the past when it was actively in use, but the danger is far from over. Today, most of the risk of exposure comes from asbestos materials in older West Virginia buildings.
Asbestos materials in buildings can cause harm as they deteriorate and shed fibers. Any renovation or demolition work can also disperse fibers if not done properly.
South Charleston began an ambitious project in 2019 to demolish multiple abandoned homes along Jefferson Road. Before bringing them down, the city had to carefully abate the asbestos lingering in the buildings.
College buildings often contain asbestos and put students and staff at risk of exposure. In 2019, West Virginia University began abating asbestos at Stansbury Hall before demolishing the old building.
When abatement professionals or contractors take shortcuts, workers and residents can be harmed by asbestos. In 2020, West Virginia Natural Resources Police found an illegal asbestos dump site in Monongahela National Forest in Randolph County.
The site included large quantities of asbestos-containing shingles and siding from older homes. According to state regulations, Asbestos should be disposed of in designated dumps to keep people safe.
Asbestos Laws in West Virginia
Asbestos laws in West Virginia affect how asbestos and mesothelioma lawsuits proceed. Safety guidelines protect workers and residents today from ongoing asbestos exposure.
West Virginia Statute of Limitations on Asbestos Lawsuits
WV Code § 55-2-1 et seq. mandates that asbestos-related lawsuits must be filed within the state of West Virginia's statute of limitations for personal injury:
The lawsuit must be filed within two years from the date of the discovery of the asbestos-related illness or within two years from the date that the illness should have been reasonably discovered.
In addition, the two-year statute also applies to wrongful death lawsuits, and the time period starts from the date of the victim's death.
Asbestos Trust Transparency
Like many other states, West Virginia passed a law that requires plaintiffs in asbestos lawsuits to be transparent about asbestos trust fund claims. Before beginning the suit, they must disclose all information about claims they have made or plan to make.
If you get compensation from an asbestos trust, any jury award you receive can be reduced by that amount. The law limits how much asbestos victims can recover in damages.
Asbestos Safety Regulations
The West Virginia Division of Air Quality governs asbestos removal and disposal.
Before there is any removal or demolition of a building, an inspection must be done to identify potential asbestos material.
Prior to the removal of asbestos from a proposed demolition or renovation, the state requires written notice to the state division of air quality at least ten days in advance.
Before disposal of asbestos products, the state requires a "wetted" process, where the asbestos is damp, and then sealed in an airtight container prior to disposal.
After the asbestos products are secured, the state requires that the asbestos containers are transported to a state-approved asbestos disposal site.
The State Bureau of Public Health's Environmental Services has rules and regulations that require licensing and training for people involved in the inspection and removal process for asbestos.
For further information and more details regarding asbestos inspections and removal, contact the West Virginia DEP at:
(304) 926-0499 Phone
(304) 926-0479 Fax
Mesothelioma Treatment in West Virginia
Asbestos-related diseases are rare. Find a treatment center that specializes in these types of conditions and can offer the best treatment options.
The University of Virginia Cancer Center in the nearby state of Virginia is backed by the National Cancer Institute (NCI) as a comprehensive cancer treatment center. The center is recognized for its high-quality cancer care.
Always get medical checkups if you've ever worked around asbestos, whether you're feeling ill or not.
In most cases, mesothelioma symptoms mimic the common cold, and victims brush it off as a minor ailment. If you've encountered asbestos, pay close attention to your body, and look for the following symptoms.
Getting Legal Help in West Virginia
Remember, if you've been diagnosed with mesothelioma, asbestos-related lung cancer, or asbestosis, you may qualify for significant compensation. Remember to fill out our form to get your free Financial Compensation Packet, with information on experienced asbestos and mesothelioma lawyers in your area. If you need additional assistance, contact us toll-free at 800-793-4540.
FREE Financial Compensation Packet
Info on law firms that will recover your

highest compensation

Learn how to get paid in 90 days
File for your share of $30 billion in trust funds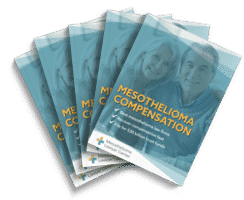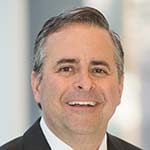 Paul Danziger grew up in Houston, Texas and earned a law degree from Northwestern University School of Law in Chicago. For over 25 years years he has focused on representing mesothelioma cancer victims and others hurt by asbestos exposure. Paul and his law firm have represented thousands of people diagnosed with mesothelioma, asbestosis, and lung cancer, recovering significant compensation for injured clients. Every client is extremely important to Paul and he will take every call from clients who want to speak with him. Paul and his law firm handle mesothelioma cases throughout the United States.