Mesothelioma Information – Frequently Asked Questions
Page Updated on August 23, 2023
Mesothelioma is a rare type of cancer caused by asbestos exposure. It's a terrible diagnosis that leaves patients and their families with many questions. Talk to your doctor and find a specialist to answer all your most important questions.
Mesothelioma Basics
Mesothelioma is a rare, aggressive cancer and a devastating diagnosis. You probably have a lot of questions.
FREE Financial Compensation Packet
Info on law firms that will recover your

highest compensation

Learn how to get paid in 90 days
File for your share of $30 billion in trust funds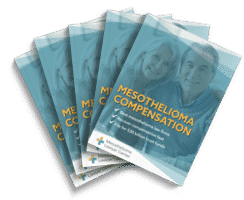 What Is Mesothelioma?
This is one of the most common questions since mesothelioma is considered a rare disease. Malignant mesothelioma is cancer in the mesothelium, a double layer of tissue that lines the body's organs.
The most common type of mesothelioma affects the pleura, the tissue around the lungs. However, mesothelioma can affect several parts of the body, including the heart and abdomen.
In most cases, people affected by mesothelioma were exposed to asbestos while on the job and via products that contain asbestos-containing products. Companies that supplied asbestos and asbestos-containing products are usually liable for damages if they provided no warnings regarding their products.
As a result, several asbestos trust funds have been set up to compensate people suffering from mesothelioma due to the negligence of others. Over $30 billion has been set aside in trust funds.
If you or a loved one have been diagnosed with mesothelioma, asbestos-related lung cancer, or asbestosis, you may be entitled to significant compensation. Trust funds with more than $30 billion are available right now for those diagnosed with an asbestos disease. Fill out our form to receive our free Financial Compensation Packet. Our packet is loaded with information on qualified mesothelioma attorneys in your area, how to file a claim for asbestos trust funds, how to get paid in 90 days, and more.
What Are the Early Warning Signs of Mesothelioma?
Mesothelioma often doesn't show worrying signs for many years. When it does, those symptoms are similar to more common, less severe illnesses. Some of the earliest noticeable signs of pleural mesothelioma, the most common form, include:
Shortness of breath
Coughing
Chest pains
Peritoneal mesothelioma develops in the abdomen and causes:
Abdominal swelling and discomfort
Abdominal pain
Diarrhea or constipation
What Causes Mesothelioma?
The only known cause of and leading risk factor for mesothelioma is prolonged asbestos exposure. In some rare instances, victims may get mesothelioma after exposure for only a short period.
Most mesothelioma victims get the disease by inhaling or ingesting asbestos fibers in the workplace.
Who Is Most at Risk of Mesothelioma?
Mesothelioma victims range from oil workers, factory workers, teachers, military personnel, mechanics, ship workers, construction crews, and more. Anyone exposed to asbestos daily is capable of getting the disease.
Men get mesothelioma at higher rates than women. This is most likely because the jobs that previously used asbestos were worked more by men than women.
When Should I See My Doctor About Mesothelioma?
If you know or suspect you were exposed to mesothelioma, you should talk to your doctor about it. They can discuss your risk factors, symptoms to watch for, and recommended health screenings. If you have symptoms of mesothelioma, see your doctor as soon as possible.
Is There a Cure for Mesothelioma?
At this time, there is no cure for mesothelioma. However, there are a variety of treatment plans available, such as surgery, chemotherapy, radiation, and alternative treatments that help kill cancerous cells and put the disease into remission.
Can I Survive Mesothelioma?
Although there is no cure for the disease, treatments are available. Many mesothelioma patients prolong their lives while managing the pain and symptoms through aggressive treatment.
Most victims don't experience the first symptoms of mesothelioma until decades after asbestos exposure. But, the sooner you can get a diagnosis, the sooner you can start treatment. Earlier treatment increases the possibility of surviving.
Who Is the Longest-Living Person With Mesothelioma?
Although rare, some people achieve remission with mesothelioma and long outlive their prognosis. Paul Kraus is known for being one of if not the longest-living person with a mesothelioma diagnosis. He is thriving decades after his diagnosis.
Does Anything Make Mesothelioma Worse?
Mesothelioma is an aggressive cancer that will progress often despite treatment. However, some factors can make it worse, including ongoing asbestos exposure and cigarette smoking.
Mesothelioma Treatment
After a diagnosis of mesothelioma, consider your treatment options. It's best to get started right away.
What Are the Treatment Options for Mesothelioma?
Your medical team will tell you about the best treatment options for you. Generally, mesothelioma is treated with a combination of one or more therapies, most commonly:
Chemotherapy
Surgery
Radiation therapy
Immunotherapy
Not everyone is a good candidate for surgery due to age, overall health, and tumor location. Doctors typically focus on chemotherapy with radiation and palliative treatments for those patients.
A standard treatment for peritoneal mesothelioma begins with cytoreductive surgery, a procedure to remove as much of the cancerous tissue as possible. This is followed by HIPEC, the circulation of heated chemotherapy drugs throughout the abdomen.
How Do I Find Treatment Centers and Specialists?
Talk to your diagnosing oncologist about mesothelioma specialists. You can be treated by any cancer team, but specialists are best for a rare disease like mesothelioma.
You might have to travel to reach specialists. Some of the top treatment centers for mesothelioma are:
MD Anderson Cancer Center, Houston, Texas
Dana-Farber Cancer Institute, Boston, Massachusetts
The Pacific Mesothelioma Center, Los Angeles, California
Mount Sinai Hospital, New York, New York
The University of Chicago Comprehensive Cancer Center, Chicago, Illinois
Veterans with mesothelioma can access specialists at VA medical centers in Boston and Los Angeles.
Are There Any New Treatments That Increase Mesothelioma Survival Rates?
According to the National Cancer Institute (NCI), clinical trials are currently being held to help figure out new treatments for mesothelioma and other asbestos-related illnesses.
If physicians and scientists can determine effective treatments during clinical trials, they may become available to the public.
What Is a Mesothelioma Clinical Trial?
A clinical trial is a research study where people volunteer to help scientists and physicians determine effective treatments for diseases.
Mesothelioma clinical trials were created to help find new ways to treat cancer, find and diagnose new patients, determine better pain management, and more.
Mesothelioma clinical trials are set up for all stages of the disease, even those in the beginning stages. However, participants must pass the eligibility requirements of each trial. For more information, contact the Cancer Information Service (CIS) at 1-800-4-CANCER.
Is Treatment for Mesothelioma Expensive?
Mesothelioma treatment can indeed get expensive. Whether your treatment involves surgery, chemotherapy, radiation therapy, or combinations of all three, the prices for treatment need to be factored in.
Planning for expenses beforehand and educating yourself on the costs will help. Still, there are also charities, government assistance programs, insurance, and other forms of financial assistance for which you may qualify.
Asbestos Exposure FAQs
Asbestos is the only known cause of mesothelioma. It is the leading risk factor and most often occurs in the workplace.
What Is Asbestos?
Asbestos is a natural mineral mined and used in many industries throughout the 20th century until about the 1980s. It was used heavily in construction, manufacturing, power and oil industries, and shipbuilding.
Asbestos is made up of tiny fibers that easily shed and contaminate spaces. Unprotected workers breathed in these fibers for many years. Some of them got sick years later.
Where Was I Exposed to Asbestos?
The vast majority of asbestos exposure occurred in the workplace. If you have mesothelioma now, that's probably where you encountered it. Some of the industries and jobs that were most at risk for asbestos exposure include:
Shipbuilding and repair
U.S. Navy
Construction
Mining
Automotive repair
Industrial manufacturing
Insulation workers
Boiler workers
Steel mill workers
Can Secondhand Asbestos Exposure Cause Mesothelioma?
There have been some reported cases of mesothelioma from secondhand exposure. For instance, a spouse washing the clothes of someone who worked around asbestos for prolonged periods can lead to cancer.
Typically, though, most people diagnosed with mesothelioma were exposed first-hand while working around asbestos for extended periods.
Does Anything Else Cause Mesothelioma?
Secondhand asbestos exposure can explain some cases of mesothelioma with no known workplace exposure. There are still a few cases that cannot be explained. Genetics could be a contributing factor.
Some research suggests that a similar mineral called erionite might also cause mesothelioma. Natural deposits of erionite are found in some parts of the U.S.
Mesothelioma and Asbestos Legal FAQs
If you have mesothelioma, treatment is a top priority. Once you start treatment, consider your legal options.
Can I Get Compensation for Having Mesothelioma?
Most people with mesothelioma can seek compensation for their illness. Compensation can be used to cover:
Past and current medical expenses
Future medical expenses
Home care
Medical equipment
Prescriptions
Travel costs
Am I Eligible to File a Mesothelioma Lawsuit or Make a Claim?
A mesothelioma lawyer can determine your eligibility for legal action to seek compensation. Mesothelioma is almost always caused by negligent workplace asbestos exposure, so you are most likely eligible to make a claim.
Who Will I Sue in a Mesothelioma Lawsuit?
Almost every mesothelioma victim developed the disease after prolonged exposure to asbestos in the workplace, while others developed it from using asbestos products.
There are likely multiple companies you can sue for your mesothelioma. It might not be your employer. Often, several companies supplied employers with asbestos materials that can be held liable.
Our experienced mesothelioma lawyers will help you determine which companies are responsible for your asbestos exposure and will help you get the compensation you deserve.
I'm a Veteran With Mesothelioma. How Can I Get Compensation?
As a veteran with mesothelioma, you could be eligible for one or two options for seeking compensation:
Filing a lawsuit or claim against the asbestos companies that supplied the military
Making a claim with the VA for monthly disability compensation and other benefits
Veterans cannot sue the military or the U.S. government for asbestos exposure.
Do Any Lawyers Specialize in Mesothelioma Cases?
Yes, in fact, it's highly recommended that you choose an attorney who specializes in mesothelioma cases. Mesothelioma attorneys have specialized training, experience, and knowledge of asbestos-related diseases and issues, including how to uncover the parties responsible for your asbestos exposure.
Mesothelioma lawyers also understand the disease and its complications in-depth and will almost always provide you with a better shot at successfully winning your case.
Questions to Ask Your Medical Team
If you received a mesothelioma diagnosis, you probably have many more questions. A lot of these questions can only be answered by your doctors. Make a list of everything you want to know before your next appointment. Here are some examples of important things to ask:
What type of mesothelioma do I have?
What is my stage of mesothelioma?
What is my prognosis?
What are my chances of surviving mesothelioma or going into remission?
Do I need any more tests?
What are my treatment options?
How do I choose from all the treatments available?
Can I get treatments for my symptoms?
What are the goals of treatment?
Do I need to see any other specialists?
What additional support can I get for coping with a mesothelioma diagnosis?
Could I benefit from alternative therapies?
Do I need to change anything about my lifestyle?
I'd Like to Know More About My Rights. Can You Send Me More Information?
If you've been diagnosed with mesothelioma, asbestos-related lung cancer, or asbestosis, you may qualify for significant compensation. Remember to fill out our form to get your free Financial Compensation Packet, with information on asbestos and mesothelioma lawyers in your area. If you need additional assistance, contact us toll-free at 800-793-4540.
FREE Financial Compensation Packet
Info on law firms that will recover your

highest compensation

Learn how to get paid in 90 days
File for your share of $30 billion in trust funds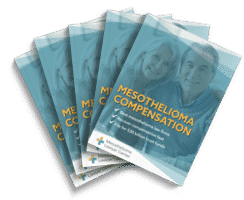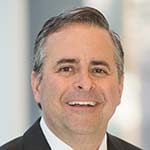 Paul Danziger grew up in Houston, Texas and earned a law degree from Northwestern University School of Law in Chicago. For over 25 years years he has focused on representing mesothelioma cancer victims and others hurt by asbestos exposure. Paul and his law firm have represented thousands of people diagnosed with mesothelioma, asbestosis, and lung cancer, recovering significant compensation for injured clients. Every client is extremely important to Paul and he will take every call from clients who want to speak with him. Paul and his law firm handle mesothelioma cases throughout the United States.