Pleural Mesothelioma Cancer Guide
Page Updated on September 12, 2023
Pleural mesothelioma is the most common type of mesothelioma, a cancer caused by asbestos exposure. About 75% of all diagnosed patients have pleural mesothelioma, which develops in the tissue around the lungs. Symptoms include coughing, difficulty breathing, and chest pains.
If you or a loved one have been diagnosed with mesothelioma, asbestos-related lung cancer, or asbestosis, you may be eligible for substantial compensation. Fill out our form to receive our free Financial Compensation Packet. Our packet is loaded with information on experienced mesothelioma attorneys in your area, how to file a claim for asbestos trust funds, how to get paid in 90 days, and more.
FREE Financial Compensation Packet
Info on law firms that will recover your

highest compensation

Learn how to get paid in 90 days
File for your share of $30 billion in trust funds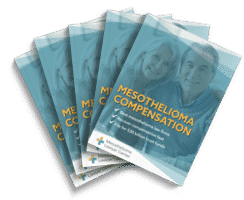 Free

Financial Compensation Packet
Info on law firms that will recover your

highest compensation

Learn how to get paid in 90 days
File for your share of $30 billion in trust funds
What Is Pleural Mesothelioma?
Pleural mesothelioma is a cancer of the pleural tissue that surrounds the lungs and lines the chest cavity. All types of mesothelioma affect the mesothelium, the tissue that lines organs in the body.
Mesothelioma is rare, with about 3,000 people diagnosed in the U.S. yearly. Pleural mesothelioma is the most common form of mesothelioma, accounting for approximately 80% of diagnosed cases. Other types of mesothelioma develop in the abdomen (peritoneal) and around the heart (pericardial).
Is Pleural Mesothelioma Lung Cancer?
Pleural mesothelioma is not the same as lung cancer or a type of lung cancer. Lung cancer occurs when tumors develop in the lungs first. Pleural mesothelioma occurs when tumors first develop in pleural tissue.
It is easy even for experts to confuse pleural mesothelioma with lung cancer when making a diagnosis. Pleural tumors often spread to lung tissue, making it difficult to determine which came first.
Types of Pleural Mesothelioma
Pleural mesothelioma is one type of mesothelioma based on the location where the tumors develop. It can be further categorized by cell type:
Epithelioid. Epithelial cells are cells that line organs and cavities in the body. Most cases of pleural mesothelioma (up to 80%) consist mostly of epithelial cells. It is the least aggressive type of mesothelioma and the easiest to treat.
Sarcomatoid. Less common is sarcomatoid pleural mesothelioma. Sarcomatoid cells are the cells of connective tissue. This type of mesothelioma spreads more readily and is more difficult to treat. It accounts for about 10% of pleural mesothelioma diagnoses.
Biphasic. When the cells are a mix of epithelial and sarcomatoid, the diagnosis is biphasic. These account for approximately 10% of cases.
Cell type is important in pleural mesothelioma diagnoses. It helps doctors plan effective treatment strategies and estimate a prognosis.
Is Pleural Mesothelioma Curable?
This is an aggressive, fast-spreading cancer. Pleural mesothelioma is considered incurable. Specialists treat it as a condition to be managed rather than cured. They plan treatments to help patients live longer and to manage symptoms to improve their quality of life.
Remission might be possible for patients in good health, with an early-stage diagnosis, and with aggressive treatment.
What Causes Pleural Mesothelioma?
Asbestos exposure is the leading cause of pleural mesothelioma. Most people with this diagnosis worked with or around asbestos decades before their diagnosis.
Asbestos sheds small fibers that workers inhaled because they were often not provided with adequate protection. Asbestos fibers inside the body lodge in tissue, causing inflammation and damage that can lead to mesothelioma.
While not all workers exposed to asbestos developed pleural mesothelioma, many people were put at risk. Some of the workers most at risk for a pleural mesothelioma diagnosis include:
Construction workers
Renovation and demolition workers
Shipbuilders and repairers
Shipyard workers
U.S. Navy veterans
Transportation workers
Insulation workers
Industrial manufacturing workers
Automotive mechanics
Miners
Firefighters
Also at risk are people who lived with someone in an at-risk job. People who lived near a facility that used asbestos or near mines and natural deposits could also have been exposed.
Not everyone with mesothelioma worked with asbestos. Some people have no known history of asbestos exposure. No other causes of mesothelioma have been confirmed, but contributing factors could include genetics or radiation exposure.
Symptoms of Pleural Mesothelioma
Pleural mesothelioma often does not exhibit symptoms until decades after asbestos exposure. It can sometimes take up to 50 years for symptoms of pleural mesothelioma to surface.
Further, its symptoms can be easily confused with common respiratory ailments such as influenza, bronchitis, or pneumonia. Early and common symptoms of pleural mesothelioma include:
Shortness of breath
Coughing
Chest pains
Difficulty swallowing
Lumps under the skin on the chest
Other symptoms associated with the disease in its later stages include fatigue, lack of appetite, unintentional weight loss, fever, and muscle wasting.
Complications of Pleural Mesothelioma
Cancer in the pleural tissue can lead to many complications. Some of these cause the symptoms of pleural mesothelioma, while others might go unnoticed.
Pleural Plaques. These are areas of pleural tissue that have thickened. They are not cancerous and usually do not cause symptoms.
Pleural Thickening. Larger, thickened areas of pleural tissue can be cancerous or benign and may cause symptoms.
Pleural Effusion. Pleural effusion is very common in pleural mesothelioma patients. It is a buildup of fluid between the two layers of pleural tissue. It causes pain and difficulty breathing.
Asbestosis. Asbestosis is the development of scar tissue in the lungs. It can occur separately or with pleural mesothelioma and makes breathing difficult.
How Is Pleural Mesothelioma Diagnosed?
Diagnosis of any type of mesothelioma is complicated. The symptoms are often very similar to other common illnesses or even lung cancer. This makes misdiagnosis common.
Diagnosis begins when a patient goes to their doctor because of concerning symptoms. The doctor performs a physical exam and goes through their medical history. The next steps in the diagnosis include:
Imaging Scans. Imaging scans, including X-rays, CT scans, MRIs, and PET scans, help doctors rule out specific conditions. They also help doctors look for areas of abnormal tissue that might be cancerous.
Biopsy and Thoracentesis. If doctors find abnormalities on imaging scans, they remove cells to examine. This might include a thoracentesis to remove fluid from around the lungs. More important is a biopsy, a minor procedure to remove a section of a suspected tumor.
Blood Tests. Doctors may also use blood tests to look for markers characteristic of mesothelioma or other cancers. There are no definitive tests, but these markers can help confirm a diagnosis.
Pathologists use biopsied tissue to examine cells and identify them. They determine if the cells are malignant or benign; they identify the cancer type and the cell type.
The Stages of Pleural Mesothelioma
A critical part of diagnosing pleural mesothelioma is assigning a stage from 1 to 4. The stage describes the extent of the spread of the cancer and helps doctors determine the prognosis and the best treatment approach.
Stage 1 Pleural Mesothelioma
Stage 1 pleural mesothelioma can be further divided into two substages:
Stage 1A. In this earliest stage, the tumors are localized to the pleural tissue on just one side of the chest.
Stage 1B. In stage 1B, tumors have spread to the chest wall, lung tissue, or diaphragm on the same side of the chest.
Patients are rarely diagnosed with stage 1 mesothelioma. Because it is difficult to diagnose, most people are already in later stages at the time of diagnosis. Stage 1 gives patients the best chance of remission and the most treatment options.
Stage 2 Pleural Mesothelioma
In stage 2 pleural mesothelioma, the tumors have spread more in the localized area. This can include the diaphragm, chest wall, lung tissue, and the tissue between the lungs. The tumors may also have spread to nearby lymph nodes.
Stage 3 Pleural Mesothelioma
Stage 3 is considered late-stage mesothelioma. At this stage, the cancer has spread throughout the pleural tissue, into the lungs and chest wall, and potentially into the pericardium around the heart.
In stage 3 mesothelioma, the tumors have also spread to nearby lymph nodes and often to lymph nodes on the opposite side of the chest.
Stage 4 Pleural Mesothelioma
Stage 4 pleural mesothelioma is metastatic mesothelioma. This means that the cancer is widespread and has traveled through lymph nodes to distant parts of the body.
The most common sites of metastasis for pleural mesothelioma are the lung on the other side of the chest, the liver, the kidneys, and the adrenal glands. Less common is spread to the heart, bones, and brain.
What Is the Survival Rate for Pleural Mesothelioma?
Pleural mesothelioma is an aggressive cancer with a poor prognosis. Every patient and case is different, but it is generally considered incurable, and remission is rare. Survival times for pleural mesothelioma patients by stage are:
Stage 1 – 21 months
Stage 2 – 19 months
Stage 3 – 16 months
Stage 4 – 12 months
How to Improve Your Prognosis
Several factors determine the prognosis for each patient. Some of these are out of your control, but some provide the opportunity to take action and improve your prognosis:
Age and gender. Older patients have shorter survival times. Women respond better to treatment than men and generally have a better prognosis.
Stage. The stage is a major factor in determining prognosis. If you have a history of asbestos exposure or symptoms of mesothelioma, seek a diagnosis as soon as possible. The earlier you get a diagnosis, the better your prognosis will be.
Overall health. Your health at the time of diagnosis contributes to prognosis. Healthier patients can withstand more aggressive treatments. Do what you can to maintain or improve your health with healthy lifestyle choices, including diet, exercise, and quitting smoking.
Treatment choices. Get treatment as soon as possible and choose the most aggressive treatments for which you qualify to extend your life expectancy. Work with mesothelioma specialists for the best treatment options.
Treatment Options
There are three primary treatment options for pleural mesothelioma: surgery, chemotherapy, and radiation. The best option is typically to use multiple treatment types, which can add months, even years, to a mesothelioma patient's life.
Newer treatments for pleural mesothelioma show great promise: immunotherapy, targeted therapies, Tumor Treating Fields, and other therapies used in clinical trials.
Surgery
Currently, there are two main types of surgical procedures: pleurectomy/decortication (the removal of the pleural lining) and the more radical extrapleural pneumonectomy (surgical resection of the affected lung and the surrounding parietal and visceral pleura).
Patients must be in good physical condition to endure surgery. As a result, most patients in the advanced stages of pleural mesothelioma typically do not qualify.
Risks of surgery can include:
Blood clots and bleeding
Fatigue
Fever
Pneumonia
Lung Malfunction
Death
Chemotherapy
Chemotherapy is less invasive than surgery and reduces the size of malignant mesothelioma tumors in the pleural lining.
Chemotherapy helps to relieve some of the symptoms and extend a patient's life expectancy. It is also used to eliminate any other cancerous cells left behind after surgery.
Side effects of chemotherapy can include:
Patients can easily bleed or bruise because of reduced blood platelets
Hair loss from the chemotherapy drugs attacking healthy hair follicle cells
Mouth sores and cuts
Nausea, which may also include episodes of vomiting
Low white blood cell count, which results in possible infections
Lack of energy and feeling lethargic
An emerging type of chemotherapy for pleural mesothelioma patients is known as HITHOC. Patients first undergo surgery to remove tumors. Doctors then circulate heated chemotherapy drugs throughout the chest cavity.
This approach is more common and effective in peritoneal mesothelioma treatment. Researchers continue to develop it as an effective treatment for pleural mesothelioma.
Radiation Therapy
Radiation therapy is rarely used alone. Radiation can be an effective form of treatment in mesothelioma when combined with surgery, chemotherapy, or both.
Radiation therapy involves the killing of cancer cells with doses of high-energy rays.
Radiation therapy can either prevent cancer from returning to surgically treated areas or slow down cancer's progress in cases where surgery is not a viable option. Targeted radiation treatments also help to relieve a patient's pain.
Side effects of radiation therapy can include:
Hair loss
Skin rashes and burns
Lethargy and fatigue
Vomiting
Diarrhea
Trouble with breathing
Loss of appetite
It's important to note that while these treatments help to control the spread of asbestos-related cancer in the pleural region, there is currently no cure for any form of mesothelioma.
However, with the right kind of treatment, the prognosis can be extended, and painful symptoms can be reduced. If you have received a diagnosis of pleural mesothelioma, contact specialists immediately and start treatment as soon as possible.
Immunotherapy
The U.S. Food and Drug Administration approved a combination of immunotherapy drugs as a treatment for pleural mesothelioma in 2020. This was the first new approved treatment for mesothelioma in decades.
The combination of nivolumab (Opdivo) and ipilimumab (Yervoy) is an immunotherapy. They use the patient's immune system to attack and kill cancer cells. Immunotherapy is particularly useful for patients not eligible for surgery.
Clinical Trials
Another option for pleural mesothelioma patients is to enroll in a clinical trial. Clinical trials test new treatments and therapies using human patients. There are some risks, but clinical trials are generally considered safe and provide patients with access to otherwise unavailable treatments.
Finding a Pleural Mesothelioma Doctor
One of the most important things you can do after receiving a pleural mesothelioma diagnosis is to find a specialist for treatment. As a rare cancer type, mesothelioma specialists are limited. It's worth seeking out a specialist for the best care and outcomes.
Your doctor or diagnosing oncologist is a good place to start. They can help you find the best treatment in your area or help you find a treatment center or specialist you can travel to for care.
Top Pleural Mesothelioma Specialists
Pleural mesothelioma specialists work at some of the best cancer treatment centers in the U.S. and in the world:
Dr. Raphael Bueno, Brigham and Women's Hospital, Boston, MA
Dr. Robert Cameron, UCLA Health System, Los Angeles, CA
Dr. Marceo DaSilva, AdventHealth, Orlando, FL
Dr. Raja Flores, Mount Sinai Medical Center, New York, NY
Dr. Jacque P. Fontaine, Moffitt Cancer Center, Tampa, FL
Dr. Abraham Lebenthal, Brigham and Women's Hospital, Boston, MA
Dr. Harvey Pass, NYU Langone Medical Center, New York, NY
Dr. David Rice, MD Anderson Cancer Center, Houston, TX
Dr. Valery Rusch, Memorial Sloan Kettering Cancer Center, New York, NY
Dr. Anne Tsao, MD Anderson Cancer Center, Houston, TX
Dr. Elliot Wakeam, University of Toronto, Toronto, ON
Veterans with mesothelioma can access specialist care at the VA Boston Healthcare System and the West Los Angeles VA Medical Center.
Questions to Ask Your Medical Team
Getting diagnosed and starting treatment can be overwhelming. Your specialist and other members of your treatment team should be available and willing to answer all your questions so you feel comfortable making decisions.
Be prepared for appointments with a list of questions. Here are some important questions you might want to ask your pleural mesothelioma treatment team:
Is my diagnosis certain, or do I need a second opinion?
What does my stage mean?
What is my prognosis?
Where are my tumors located?
What are my treatment options?
What do you recommend for treatment?
Do I have a chance at remission?
What can I do to improve my prognosis?
What can you do to help me manage symptoms?
What are the risks and side effects of treatment?
What will happen after treatment?
How will you track my progress or determine if treatment is effective?
A diagnosis of pleural mesothelioma can be devastating. Learn more about your diagnosis, work with specialists, make your treatment goals clear, and follow your doctors' recommendations for the best outcomes.
Getting Help
If you've been diagnosed with mesothelioma, asbestos-related lung cancer, or asbestosis, you may be entitled to significant financial compensation. Remember to fill out our form to get your free Financial Compensation Packet, with information on asbestos and mesothelioma lawyers in your area. If you have questions or need additional assistance, contact us at 800-793-4540.
FREE Financial Compensation Packet
Info on law firms that will recover your

highest compensation

Learn how to get paid in 90 days
File for your share of $30 billion in trust funds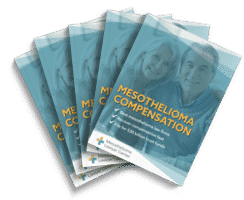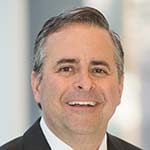 Paul Danziger grew up in Houston, Texas and earned a law degree from Northwestern University School of Law in Chicago. For over 25 years years he has focused on representing mesothelioma cancer victims and others hurt by asbestos exposure. Paul and his law firm have represented thousands of people diagnosed with mesothelioma, asbestosis, and lung cancer, recovering significant compensation for injured clients. Every client is extremely important to Paul and he will take every call from clients who want to speak with him. Paul and his law firm handle mesothelioma cases throughout the United States.