The Air Force, Asbestos, and Mesothelioma
Page Updated on September 13, 2023
The U.S. Air Force used asbestos throughout bases, aircraft, and vehicles. Many Air Force veterans were exposed to asbestos and developed an asbestos-related disease, while more are still at risk of developing lung cancer, asbestosis, and mesothelioma. VA benefits are available to those who qualify.
If you or a loved one were diagnosed with mesothelioma, asbestos-related lung cancer, or asbestosis, you might be entitled to substantial compensation. We invite you to fill out our form today for a free Financial Compensation Packet, filled with information about experienced mesothelioma lawyers in your area, how to get paid in 90 days, how to file an asbestos trust fund claim and much more. 
FREE Financial Compensation Packet
Info on law firms that will recover your

highest compensation

Learn how to get paid in 90 days
File for your share of $30 billion in trust funds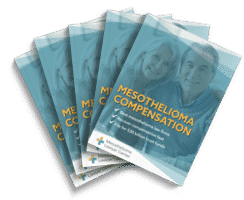 Free

Financial Compensation Packet
Info on law firms that will recover your

highest compensation

Learn how to get paid in 90 days
File for your share of $30 billion in trust funds
Are Air Force Veterans at Risk for Mesothelioma?
Mesothelioma is a rare cancer caused by asbestos exposure. Approximately 3,000 Americans are diagnosed with mesothelioma every year. Thirty percent of people diagnosed with mesothelioma are veterans, including U.S. Air Force veterans.
This high proportion of veterans with mesothelioma is a result of the heavy use of asbestos in all military branches for several decades.
The military used asbestos for its insulating properties. It was cheap and abundant and could be used in ships, aircraft, buildings, vehicles, and equipment to insulate and protect against fire.
The military no longer uses asbestos and has abated much of it from existing equipment and structures. But, the latency period of mesothelioma is long, and veterans are still at risk of diagnosis.
Are Air Force Veterans at Risk for Other Asbestos Illnesses?
Yes, asbestos exposure during service can cause mesothelioma but also several other illnesses:
Lung cancer
Other cancers
Asbestosis
How Did the U.S. Air Force Use Asbestos?
Established in 1947 by the National Security Act, the U.S. Air Force is the aerial warfare branch of the military and the youngest of the nation's armed forces. Originally part of the U.S. Army and operating under various names from 1907 to 1947, the Air Force has participated in many military and humanitarian operations.
Asbestos use throughout the U.S. and the military peaked during the early years of the Air Force and continued for decades.
The U.S. government became one of the asbestos industry's largest customers. Every branch of the military wanted to protect personnel, facilities, and equipment from fire, extreme heat, and electric shocks. At the time, asbestos was touted as a safe and efficient fire and heat-resistance mineral.
Every air base built between 1907 and 1980 was constructed with ACMs. This includes facilities set up when the Air Force was a semi-independent organization within the Army.
The most extensive use of asbestos occurred between 1939 and the early 1970s, which coincided with the Army Air Force's expansion during World War II, the establishment of the independent service, and the Cold War.
Peak Use of Asbestos By the Air Force During World War II
To understand the magnitude of the Air Force's asbestos problem, it is important to remember that by July of 1944, the then-Army Air Forces operated 79,908 aircraft and had 2.4 million members.
During World War II, the Air Force built hundreds of bases in the U.S. and overseas, using asbestos in many areas while expanding those already in existence.
While not all Air Force veterans who served in the 1940s suffered from the effects of asbestos-related diseases, many were put at risk.
Post-World War II Asbestos Use in the Air Force
During post-World War II, the independent Air Force still had many bases and installations that contained asbestos. Further, many aircraft built between 1947 and 1980 included parts made with ACMs.
Starting in 1973, studies by the Environmental Protection Agency (EPA) officially linked asbestos exposure to lung cancer, asbestosis, and malignant mesothelioma.
The Defense Department stopped using asbestos and ACMs for new construction and in Air Force equipment in 1980, but many older installations still contain large amounts of the cancer-causing material.
Where Did the Air Force Use Asbestos?
The Air Force used asbestos for decades for its ability to insulate and protect against fire. The most important uses were in buildings and aircraft.
Asbestos in Air Force Bases and Housing
Construction is one of the industries that used the most asbestos materials for both civilian and military buildings. Many Air Force buildings were constructed with asbestos in:
Insulation
Siding
Roofing materials
Drywall
Caulking
Adhesives
Soundproofing
Cement
Vinyl flooring
Asbestos that is well contained and maintained poses no risks. However, the men and women who installed these items were at risk of exposure. Anyone working near these materials as they deteriorate can also be exposed.
Some Air Force bases contained so much asbestos that they became ongoing health hazards that required cleanup. One example is Lowry Air Force Base in Denver, Colorado, which has risked contaminating nearby residents with toxic chemicals and asbestos.
Aircraft and Asbestos
The Air Force is known for its aircraft. Aircraft used in the military contained asbestos in:
Brakes
Fireproofing materials
Gaskets
Heat shields
Valves
Mechanics who worked on these aircraft were at the greatest risk of asbestos exposure. When they repaired or replaced parts, they disturbed the materials, setting asbestos fibers loose that they could have inhaled. Anyone who worked near mechanics was also at risk.
Are Current Members of the Air Force at Risk of Asbestos Exposure?
Although the military no longer actively uses asbestos, it continues to be an ongoing risk for men and women serving in the Air Force. Asbestos lingers, especially in buildings where it can expose service members and their families.
Natural disasters can create issues anywhere asbestos exists in buildings. In 2019, flooding at Offutt Air Force Base in Nebraska caused structural damage to buildings. This disturbed asbestos and put airmen at risk of exposure.
Sometimes, the danger comes from people violating safety or environmental laws. In 2021, employees of Balfour Beatty Communities, a private company that provides housing in the military, covered up information about poor housing conditions on Air Force bases. Their actions were fraudulent and put airmen and their families at risk of exposure to asbestos and other harmful substances.
What Mesothelioma Benefits Do Air Force Veterans Qualify For?
Qualifying veterans and their families have access to several types of compensation and benefits through the VA:
Disability compensation. This type of benefit provides monthly compensation based on the severity of the disability. The VA gives mesothelioma a disability rating of 100%. Qualifying veterans are entitled to maximum compensation.
Special Monthly Compensation. Veterans who need care in their homes may be eligible for additional monthly compensation to cover the costs.
Dependency and Indemnity Compensation. Surviving spouses and dependants can apply for this type of compensation. Parents of deceased veterans may also qualify for this benefit.
How to File for VA Benefits
If you are an Air Force veteran with an asbestos illness, you must file a claim to receive benefits. The VA requires that you prove you have a disease caused by asbestos and that you encountered asbestos during your military service. To apply, you'll need:
Service records that indicate you were in a position that was likely to have exposed you to asbestos
Medical records that detail your diagnosis
A statement from a doctor that your illness was caused by asbestos exposure
You can file a claim without assistance, but to speed the process and get the best outcome, rely on an experienced asbestos attorney. They can get the claim done fast and with all the right information so your benefits are not delayed.
Are There Other Ways for Veterans to Get Benefits?
Air Force veterans can seek benefits from the VA but cannot sue the government or military for past asbestos exposure. Veterans can, however, sue the companies that provided the military with asbestos.
They can file a lawsuit that could end in a settlement or jury award. If the asbestos companies went bankrupt, they can file a claim with an asbestos trust fund. Some of the companies that supplied the Air Force with asbestos materials include:
Bendix
Cleaver Brooks
General Electric
Johns Manville
Owens-Corning
Pratt & Whitney
Raytheon
If you choose to seek compensation this way, you need the guidance of a mesothelioma lawyer. Asbestos lawsuits and claims are complicated. If you win compensation this way, it will not affect your VA benefits.
Healthcare Benefits for Air Force Veterans With Mesothelioma
Veterans with mesothelioma and other asbestos illnesses are also entitled to healthcare benefits. They can receive medical care at VA facilities. This includes specialist care for mesothelioma. Some of the VA medical centers that offer mesothelioma treatment include:
VA Boston Healthcare System, Boston, MA
VA Greater Los Angeles Healthcare System, Los Angeles, CA
Miami VA Healthcare System, Miami, FL
Michael E. DeBakey VA Medical Center, Houston, TX
United States Air Force Bases with Possible Asbestos Exposure
Alabama:
Maxwell AFB and Gunter Annex, Montgomery
Brookley AFB, Mobile
Alaska:
Eielson AFB, Moose Creek
Elmendorf-Richardson AFB, Anchorage
Ladd AFB, Fairbanks
Arizona:
Luke AFB, Glendale
Williams AFB, Mesa
California:
Edwards AFB, Rosamond
Hamilton Field AFB, San Pablo Bay
March Air Reserve Base, Riverside County
McClellan AFB, Riverside
Norton AFB, San Bernardino
Travis AFB, Travis
Vandenberg AFB, Lompoc
Colorado:
Delaware:
Florida:
Eglin AFB, Eglin
Homestead AFB, Homestead
MacDill AFB, Tampa
Orlando AFB, Orlando
Patrick AFB, Brevard County
Tyndall AFB, Panama City
Georgia:
Dobbins AFB, Marietta
Hunter AFB, Savannah
Robins AFB, Warner Robins
Hawaii:
Illinois:
Chanute AFB, Rantoul
Scott AFB, St. Clair County
Indiana:
Bakalar AFB, Columbus
Bunker Hill AFB, Kokomo
Kansas:
Forbes AFB, Topeka
McConnell AFB, Wichita
Schilling AFB, Saline County
Louisiana:
Barksdale AFB, Bossier City
Maine:
Air National Guard, Bangor
Loring AFB, Limestone
Massachusetts:
Hanscom AFB, Hanscom
Westover Air Reserve, Springfield
Michigan:
K.I. Sawyer AFB, Marquette County
Selfridge AFB, Harrison
Minnesota:
Duluth Air National Guard, Duluth
Missouri:
Richards-Gebaur AFB, Kansas City
Whiteman AFB, Knob Noster
New York:
Griffiss AFB, Rome
Hancock AFB, Syracuse
Ohio:
Rickenbacker AFB, Columbus
Wright-Patterson AFB, Dayton
Oklahoma:
Tinker AFB, Oklahoma City
Pennsylvania:
Harrisburg Air National Guard, Harrisburg
Rhode Island:
Rhode Island Air National Guard
South Carolina:
Charleston AFB, Charleston
Donaldson AFB, Greenville
Shaw AFB, Sumter
South Dakota:
Tennessee:
Arnold AFB, Franklin County
Texas:
Amarillo AFB, Potter County
Bergstrom AFB, Austin
Brooks AFB, San Antonio
Naval Air Station Joint Reserve, Fort Worth
James Connally AFB, Waco
Goodfellow AFB, San Angelo
Kelly AFB, San Antonio
Laredo AFB, Laredo
Midland AFB, Midland/Odessa
Reese AFB, Fort Worth
Sheppard AFB, Wichita Falls
Utah:
Washington
Fairchild AFB, Spokane
Larson AFB, Grant County
McChord AFB, Pierce County
Wisconsin:
Additional Information and Legal Assistance
If you have mesothelioma, asbestos-related lung cancer, or asbestosis, you may for significant compensation. Don't forget to fill out our form to get our free Financial Compensation Packet, filled with information on the experienced asbestos and mesothelioma attorneys in your area. For additional assistance, contact us at 800-793-4540.
FREE Financial Compensation Packet
Info on law firms that will recover your

highest compensation

Learn how to get paid in 90 days
File for your share of $30 billion in trust funds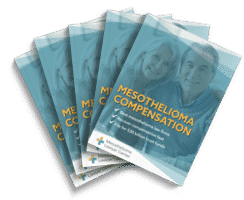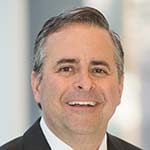 Paul Danziger grew up in Houston, Texas and earned a law degree from Northwestern University School of Law in Chicago. For over 25 years years he has focused on representing mesothelioma cancer victims and others hurt by asbestos exposure. Paul and his law firm have represented thousands of people diagnosed with mesothelioma, asbestosis, and lung cancer, recovering significant compensation for injured clients. Every client is extremely important to Paul and he will take every call from clients who want to speak with him. Paul and his law firm handle mesothelioma cases throughout the United States.