Page Updated on June 07, 2023
Asbestos lawyers work with victims of mesothelioma and other asbestos illnesses to help them take legal action and get compensation. Top mesothelioma and asbestos attorneys work in firms with proven track records and experience fighting for victims and their families.
There is currently more than $30 billion available in asbestos trust funds. If you or a loved one have been diagnosed with mesothelioma, asbestos-related lung cancer, or asbestosis, fill out our form to get a free Financial Compensation Packet. You'll learn about qualified lawyers in your area, how to get paid in 90 days, how to file a claim for the asbestos trust funds, and more.
FREE Financial Compensation Packet
Info on law firms that will recover your

highest compensation

Learn how to get paid in 90 days
File for your share of $30 billion in trust funds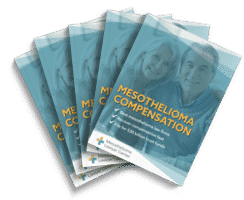 Free

Financial Compensation Packet
Info on law firms that will recover your

highest compensation

Learn how to get paid in 90 days
File for your share of $30 billion in trust funds
What Is an Asbestos Lawyer?
Asbestos and mesothelioma lawyers specialize in helping victims of asbestos exposure take legal action. They help their clients file lawsuits, get settlements or verdicts, claim with asbestos trust funds, and file for benefits.
Many companies exposed workers to asbestos for decades. Workers who later developed illnesses like mesothelioma, lung cancer, and asbestosis can hold these companies responsible and seek damages. Asbestos lawyers help them do that.
How Can an Asbestos Lawyer Help Me?
If you or a family member received a diagnosis of an asbestos illness, it's worth talking to a lawyer. Rather than settle for a general lawyer or a firm with no asbestos experience, seek out experts in this area of the law:
Asbestos attorneys can help you in several ways:
Understanding Your Options
One of the most important things a mesothelioma lawyer does for clients is explain their options. It's easy to feel helpless when diagnosed with an asbestos illness. You can do several things about it; a lawyer will guide those next steps.
Investigating Asbestos Exposure
To make a case and get a settlement, you need evidence. The right lawyer will help you get it. Asbestos law firms have the experience, knowledge, and resources to track down past asbestos exposure. They can also find medical experts to connect your exposure to a mesothelioma diagnosis.
Getting a Mesothelioma Settlement
Ultimately, you need compensation to cover your medical expenses, lost wages, and losses to your dependents.
An asbestos lawyer's priority is getting you the compensation you deserve. They can help you file a lawsuit, negotiate a settlement, and, if necessary, go to trial for a jury verdict and award.
Filing an Asbestos Trust Fund Claim
A lawsuit is not your only option. You may also qualify for a payout from an asbestos trust fund. Asbestos lawyers know the trusts and can file to give you the best chance of a higher payout.
VA Benefits
Many veterans encountered asbestos during active service. An asbestos attorney helps veterans get the benefits the government owes them. This includes disability compensation and compensation for surviving family members.
Peace of Mind
This is a stressful time for you and your family. You need to focus on treatment and your health. It's easier to relax with an experienced asbestos lawyer advocating for you. Mesothelioma attorneys provide the peace of mind of knowing that an expert is doing their best for you.
Review of Our Services
Gurtie
"With my husband passing away so many details needed to be taken care of. The attorneys have always taken their time with us when I didn't understand the paperwork and explained everything in a language that I could understand."
How Do I Choose the Best Asbestos Lawyer?
Choosing the best attorney to represent you is an important decision that will affect the outcome of your case. There are several things to look for when selecting mesothelioma lawyers:
Proven Success in Asbestos Cases
Reputable, experienced asbestos attorneys should have a proven track record of wins in asbestos cases. This should include recently-won cases (within the past five years), large settlement amounts, and verdicts won in cases that went to trial.
Experience with Asbestos Trust Funds
Going to trial may not be the best option for your situation. A good lawyer will advise you if filing a claim with an asbestos trust fund makes more sense.
You need a lawyer who understands these trust funds and how to file claims correctly. Making a mistake with filing could sabotage your chances of collecting compensation.
Contingency-Based Payment Plans
A contingency-based payment plan means you pay nothing unless you win your case. It's important to retain a lawyer who offers fees on a contingency basis.
It shows that the law firm has the financial resources to investigate and work on your case and truly believes it can win.
An Asbestos Lawyer You Can Trust
Perhaps the most critical factor in choosing a lawyer is finding someone you feel comfortable with and can trust. An asbestos lawyer should never claim you will win millions in a settlement or guarantee a winning outcome to get your business.
Nationwide Reach
The most successful asbestos lawyers work all over the country. A local office is convenient, but asbestos cases are not always tried in the state where the plaintiff lives.
Asbestos cases are complicated and often involve national or even international companies. Nationwide firms have handled cases in most states and have a network of experts all over the country.
Frequently Asked Questions about Working with Asbestos Lawyers
Will a Lawyer Charge Me to Review My Case?
Most experienced asbestos attorneys offer free legal evaluations before taking on your case. Although this is the norm, you should always ask each potential lawyer if they charge for a case consultation.
How Long Does it Take to Resolve a Mesothelioma Lawsuit?
Every case is different, so there is no definite way to know. Factors that impact the time it takes to get compensation include:
Type of case. Settlements take less time to resolve than jury trials.
Jurisdiction. Where you file can impact the duration of the lawsuit.
Health. Sometimes, cases can be expedited for those in extremely poor health.
What if I Can't Afford a Mesothelioma Lawyer?
An experienced lawyer who offers a contingency-based payment option will not charge you for any lawsuit expenses unless your case settles and you receive compensation.
How Much Can a Lawyer Get Me for a Settlement?
There is no way for a lawyer to know exactly how much you can get. They will consider your illness, medical bills, lost wages, your dependents' needs, the actions of the defendants, and more to make a reasonable estimate.
A reputable lawyer will never promise or guarantee you a specific settlement amount.
How Much of My Compensation Will a Lawyer Take?
Asbestos attorney fees are usually between 25% to 40% of your total compensation for settlements or if your case goes to trial. Always ask about fees during the initial consultation so there are no surprises later.
Will an Attorney Accept a Settlement on My Behalf? What if I Don't Agree With the Amount?
You have to formally agree and sign paperwork acknowledging you agree to a proposed settlement amount by law. An attorney will not accept the settlement without getting your signed approval.
I Was Diagnosed with Mesothelioma, But My Spouse Worked Around Asbestos, Not Me. Can I Get a Settlement?
Yes, many asbestos victims who won their lawsuits experienced second-hand exposure. You have the legal right to file for damages if you encountered asbestos through a spouse's or parent's work clothes, school buildings, or any other kind of indirect exposure.
Is There Mesothelioma Compensation for Family Members?
If you've lost a loved one due to asbestos exposure, you have the legal right to file a wrongful death lawsuit. You may also be entitled to workers' compensation death benefits.
How Do I Find an Asbestos Lawyer Near Me?
Recent studies from the American Bar Association (ABA) found that, while referrals are still popular when searching for an attorney, more and more people are turning to the Internet for legal help.
Many people find legal representation on websites that allow them to post legal questions and receive answers from attorneys or on comprehensive sites that provide information on specific types of cases, like asbestos.
Reputable and informative websites can be good resources. Other options for finding a good asbestos lawyer include contacting your state's bar association or contacting advocacy groups for mesothelioma and asbestos victims.
Where Can I Get Additional Assistance?
If you or a loved one is suffering from mesothelioma, asbestos-related lung cancer, or asbestosis, you may be eligible for a substantial amount of compensation. Get our free Financial Compensation Packet for info on mesothelioma and asbestos lawyers in your area. Over $30 billion is available in trust funds. For additional assistance, contact us toll-free at 800-793-4540.
FREE Financial Compensation Packet
Info on law firms that will recover your

highest compensation

Learn how to get paid in 90 days
File for your share of $30 billion in trust funds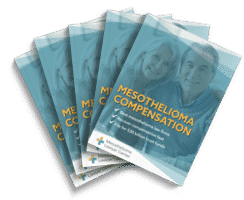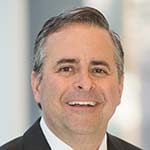 Paul Danziger grew up in Houston, Texas and earned a law degree from Northwestern University School of Law in Chicago. For over 25 years years he has focused on representing mesothelioma cancer victims and others hurt by asbestos exposure. Paul and his law firm have represented thousands of people diagnosed with mesothelioma, asbestosis, and lung cancer, recovering significant compensation for injured clients. Every client is extremely important to Paul and he will take every call from clients who want to speak with him. Paul and his law firm handle mesothelioma cases throughout the United States.