Pittsburgh Mesothelioma Lawyer
Page Updated on August 01, 2023
Contact an experienced Pittsburgh mesothelioma lawyer if you worked with asbestos or have a related illness. Pittsburgh's steel industry used asbestos for many years to protect against heat and fire. Asbestos exposure resulted in deadly diseases, like mesothelioma, in some workers.
If you or a loved one have been injured in Pittsburgh and has mesothelioma, asbestos-related lung cancer, or asbestosis, you may be entitled to compensation. Fill out our form to get a free Financial Compensation Packet. You'll learn about the experienced mesothelioma lawyers in Pittsburgh, how to get paid in 90 days, how to file a claim for the asbestos trust funds, and more.
FREE Financial Compensation Packet
Info on law firms that will recover your

highest compensation

Learn how to get paid in 90 days
File for your share of $30 billion in trust funds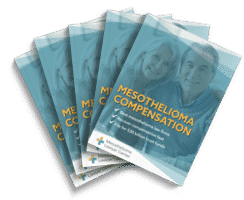 Free

Financial Compensation Packet
Info on law firms that will recover your

highest compensation

Learn how to get paid in 90 days
File for your share of $30 billion in trust funds
Pittsburgh Asbestos Facts
Pennsylvania saw over 17,000 asbestos-related deaths between 1999 and 2017.
The highest number of asbestos deaths during that time was in Allegheny County, which includes Pittsburgh, with 1,969.
Pittsburgh's long history with steel was a major factor in exposing workers and residents to asbestos.
Asbestos and Mesothelioma in Pittsburgh, PA
Many industries and workplaces in Pittsburgh used asbestos. Asbestos is a natural mineral that was once prized for its ability to insulate and resist heat and fire. No longer used very much today, it was heavily used in construction, manufacturing, and many industrial workplaces throughout the 1900s.
Workers who handled or worked near asbestos were at risk of inhaling its tiny fibers. Inside the body, these fibers cause tissue inflammation and cell damage.
In some people, the damage caused by asbestos fibers leads to illnesses, including:
Mesothelioma is a rare cancer, but it is almost always caused by asbestos exposure. It most often develops around the lungs (pleural) and causes symptoms like coughing, shortness of breath, and chest pains. Mesothelioma is a devastating illness. It is an aggressive cancer with a poor prognosis.
Do I Need a Pittsburgh Mesothelioma Lawyer?
If you have a diagnosis of mesothelioma, you need to talk to a lawyer. Mesothelioma is almost always caused by negligent asbestos exposure. Companies that exposed you to asbestos without warnings or adequate protections can be held liable for expenses related to your illness.
Recovering compensation for these costs is the main reason people sue for mesothelioma. To do so successfully, you need an experienced asbestos attorney guiding you.
What Will a Mesothelioma Lawyer Do for Me?
When you hire a mesothelioma or asbestos lawyer in Pittsburgh, they will start by reviewing your case for free. If they believe you have a case, your mesothelioma lawyer can do several things to help you and your family:
Answer all your questions and help you decide what to do next
Investigate your work history and find the companies responsible for your asbestos exposure
Build a strong case with evidence to prove you were exposed to asbestos and that this resulted in your illness.
File a claim on your behalf with an asbestos trust fund
File a personal injury or wrongful death lawsuit
Negotiate a fair settlement on your behalf
Litigate your case in court if necessary to receive a jury award
Help you seek and get VA benefits if you were exposed to asbestos during military service
Where Was I Exposed to Asbestos in Pittsburgh?
Pittsburgh is well known for the steel industry, which used a lot of asbestos. Many other industries and workplaces in the area also used asbestos and put workers at risk of exposure. These are just a few examples of where you might have been exposed.
Pittsburgh Steel Mills and Asbestos
Until the 1970s, the steel industry formed the backbone of Pittsburgh's economy. The rapid growth of the railroad industry in the mid-19th century created a demand for steel. The proliferation of steel mills in the area earned Pittsburgh the nickname "Steel City."
Pittsburgh-based U.S. Steel (now USX) became the largest steel company in the U.S. in 1901 after Carnegie Steel merged with the Federal Steel Company and the National Steel Company.
During World War II, Pittsburgh's steel mills produced 95% of all the steel in the U.S.
Almost every steel company in Pittsburgh has been associated with heavy asbestos use at one point in time.
The damage caused by asbestos is irreversible, but exposure dropped dramatically with the industry's decline in the 1970s. Thousands of Pittsburgh steelworkers lost their jobs during the recession of the early 1980s.
Other Asbestos-Related Industries
Pittsburgh's economy is strongly associated with steel, but other important industries operated here.
Coal and iron mining were the precursors to the growth of steel plants. Pittsburgh's factories and steel mills consumed huge quantities of coal from area mines.
In the 20th Century, the city diversified its economy. Oil, food processing, shipbuilding, and power-generating companies began to operate various facilities in Pittsburgh.
These industries were heavy users of asbestos-containing materials, especially in plants and factories built before the mid-1970s and early 1980s.
Many of the employees and contractors who worked for these companies have gotten sick. Some have only recently experienced the symptoms of mesothelioma, as the disease can lie dormant for decades.
Transportation and Asbestos in Pittsburgh
Pittsburgh is a major transportation hub that links western Pennsylvania to the rest of the world. Three major airports are located in the Pittsburgh area and provide passenger, cargo, and general services:
Pittsburgh International Airport
Arnold Palmer Regional Airport
Allegheny County Airport
Freight and passenger trains run on various railway lines connecting Pittsburgh to other East Coast and Midwest cities, including the Pittsburgh Line to Harrisburg and the Norfolk Southern Railway.
All of these transportation industries used asbestos in machinery, equipment, brakes, and other components.
Businesses Associated with Asbestos in Pittsburgh
Many other industries in Pittsburgh used asbestos, including construction, leaving many older buildings laden with the harmful mineral:
Plants
B & W Main Tube Plant
Bellefield Border Plant
Central Power Plant
City of Pittsburgh Mayview Plant
Corning Glass Plant
Eliza Furnace Plant
Elrama Power Plant
H W Oliver's Central Power Plant
Henry Phipps Central Power Plant
Papercraft Plant
Pilot Plant
Singer Nimick Plant
South Side Plant
Stanwix Heating Plant
U. S. Steel Chemical Plant
Schools
Saint Anselm High School
Bailey High School
Bethel Senior High School
Carnegie Technical School
Chartier Valley High School
The Ellis School
Northview Heights Elementary School
Old Fourth Ward School
Penn Township Junior High School
South Hills High School
Steel Companies
Aliquippa Steel Company
Amer Sheet Steel Company
American Sheet Steel Company
Apollo Iron Steel Company
Bethlehem Steel Mill
Canonsburg Iron and Steel Company
Carbon Steel Company
Carnegie Steel Company
Carnegie-Illinois Steel Corporation
Clarion Steel Works
Clinton Iron and Steel Company
Colonial Steel Company
Crucible Steel Company of America
Pittsburgh Des Moines Steel
Edgewater Steel Company
Empire Reeves Steel Company
Great Lakes Steel
Hainsworth Steel Company
Homestead Steel Works
Illinois Steel Company
J&L Steel Corp
Oliver and Snyder Steel Company
Otis Steel Company
Park Steel Works
Parkersburg Iron and Steel Company
Pittsburgh Steel Foundry
Pittsburgh Iron and Steel Engineering Company
Pittsburgh Steel Casting Company
Pittsburgh Steel Foundry
Republic Iron and Steel Company
Schoen Steel Wheel Company
Shenango Steel
Sharon Steel Hoop Company
Shelby Steel Tube Company
Shoenberger Steel Company
Shulenberger Steel Company
Spang Steel and Iron Company
Standard Steel Car Company
U.S. Steel Corporation
Union Steel Casting
Usx Steel Mill
Zug Iron and Steel Company
Hospitals
Allegheny General Hospital
Braddock Hospital
C. Howard Marcy State Hospital
Elizabeth Steel Magee Hospital
John J Kane Hospital
Montefiore Hospital
Passavant Hospital
St Francis Hospital
St Margaret's Hospital
St. John's General Hospital
West Pennsylvania Hospital
Am I Still at Risk of Being Exposed to Asbestos in Pittsburgh?
Most asbestos exposures occurred in the past, but the risk has not disappeared. This is mostly because asbestos was used so heavily in construction. Many buildings in Pittsburgh and the surrounding area contain old asbestos materials.
A recent incident in Churchill illustrates the risk. The Alleghany County Health Department fined a contractor over $1 million for illegal practices during an asbestos abatement project at the former Westinghouse headquarters.
The contractor's actions put workers and nearby residents at risk of asbestos exposure. The money paid in fines will go to Alleghany's clean air fund.
Mesothelioma Treatment in Pittsburgh
Pittsburgh is home to the University of Pittsburgh Medical Center Hillman Cancer Center. It has been designated a Comprehensive Cancer Center by the National Cancer Institute.
The designation highlights the facility's expert staff, innovative treatments, and cutting-edge research and clinical trials.
The Hillman Cancer Center is staffed by physicians and surgeons specializing in treating various cancers, including mesothelioma. The Mesothelioma Specialty Care Center works with patients with pleural or peritoneal patients.
Getting Legal Help in Pittsburgh
Remember, if you've been diagnosed with mesothelioma, asbestos-related lung cancer, or asbestosis, you may be entitled to substantial damages for lost wages, medical expenses, pain, suffering, and more. Don't forget to fill out our form to get a free Financial Compensation Packet, filled with information on the experienced asbestos and mesothelioma attorneys in your area. If you need additional assistance, contact us toll-free at 800-793-4540.
David Halpern is the founder and head attorney at The Halpern Law Firm, a Pennsylvania mesothelioma law firm. He earned his law degree from the Widener University School of Law in 1987 and is now licensed to practice in Pennsylvania and New Jersey. Halpern has dedicated his career to litigating on behalf of victims of asbestos exposure and was part of a 2010 team that won an $18 million-verdict for two victims.