Kansas City Mesothelioma Lawyer
Page Updated on January 14, 2022
As the largest city in Missouri, Kansas City has a robust economy with many different industries, many of which used asbestos for decades. By the time the regulations against asbestos came into force, workers had been exposed. Many are fighting back with the assistance of a Kansas City mesothelioma lawyer.
If you or a loved one have mesothelioma, asbestos-related lung cancer, or asbestosis, you may be eligible for a large amount of compensation. We invite you to fill out our form today for a free Financial Compensation Packet, filled with information about experienced mesothelioma lawyers in Kansas City, how to get paid in 90 days, how to file an asbestos trust fund claim, and much more.
FREE Financial Compensation Packet
Info on law firms that will recover your

highest compensation

Learn how to get paid in 90 days
File for your share of $30 billion in trust funds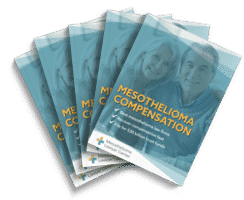 Free

Financial Compensation Packet
Info on law firms that will recover your

highest compensation

Learn how to get paid in 90 days
File for your share of $30 billion in trust funds
Kansas City Asbestos Facts
Missouri had 4,711 asbestos-related deaths between 1999 and 2017.
Of those deaths, nearly 500 were in Kansas City and Jackson County.
Industries including chemical manufacturing and vermiculite processing were major contributors to exposure in the city.
Harcros Chemical Incorporated
Chemical manufacturing is an industry that once heavily relied on asbestos. Harcros Chemical Incorporated once used it in all of its plants, including at its headquarters in Kansas City.
High-temperature machinery and equipment contained asbestos to prevent overheating and fires.
Subsequently, thousands of workers at Harcros facilities risked asbestos exposure. The company had manufacturing plants across the country.
Although Harcros stopped using asbestos in the late 1970s, this didn't stop lawsuits after workers developed serious asbestos-related diseases.
Zonolite Vermiculite Processing
Kansas City was once home to a W.R. Grace/Zonolite vermiculite exfoliation facility. In the 1960s, the plant received thousands of tons of vermiculite from the Libby, Montana vermiculite mine, found later to be contaminated with asbestos.
Exfoliation of vermiculite is particularly risky for asbestos exposure. The process releases fibers and puts workers and even nearby residents at risk. Anyone who worked there or lived in the area could have been exposed.
Other Job Sites Associated with Asbestos in Kansas City
Chemical and mineral industries were major sources of asbestos exposure in Kansas City, but not the only ones:
Hospitals
Children's Mercy Hospital
Grace Hospital
St. Joseph Hospital
Research Medical Center
Saint Luke's Hospital
Kansas City VA Medical Center
Schools
Pasco High School
Kansas City Art Institute
Electric Companies
Association Electric
Edison Electric and Power Company
Empire District and Electric Company
Kansas City Electric Light Company
Hotels
Alcazar Hotel
Grand Avenue Hotel Company
Muehlebach Hotel
The Raphael Hotel
Steel Companies
Armco Steel Corporation
Midwest Steel Division
Scullin Steel Company
Sheffield Steel Corporation
United Aluminum & Steel
Cancer Treatment in Kansas City
If you have been diagnosed with an asbestos-related illness, getting specialist care is essential. Kansas City is home to one Comprehensive Cancer Center designated by the National Cancer Institute.
The University of Kansas Cancer Center. 4001 Rainbow Blvd., Kansas City, Kansas. 844-323-1227.
Getting Legal Help in Kansas City
Don't forget to fill out our form to get our free Financial Compensation Packet, filled with information on the experienced asbestos and mesothelioma attorneys in your area.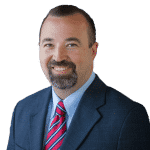 Aaron K. Dickey is a partner with the Flint Law Firm, LLC in Frontenac, Missouri. With 20 years of experience he specializes in helping victims of asbestos exposure and mesothelioma, as well as wrongful deaths, product liability and personal injury. As an expert in litigating and negotiating settlements, Dickey has been instrumental in helping his clients get justice for the harm caused to them as well as in recovering significant damages.