Connecticut Mesothelioma Lawyer
Page Updated on January 06, 2022
Connecticut has a long history of harmful asbestos exposure because of industrial workplaces, shipping, and naval facilities. Many civilian workers and military personnel received diagnoses of asbestos diseases and are now getting help from an experienced Connecticut mesothelioma lawyer.
If you or a loved one have been diagnosed with mesothelioma, asbestos-related lung cancer, or asbestosis, you may be eligible for substantial compensation. Fill out our form to receive our free Financial Compensation Packet. Our packet is full of information on experienced mesothelioma attorneys in your area, how to file a claim for asbestos trust funds, how to get paid in 90 days, and more.
FREE Financial Compensation Packet
Info on law firms that will recover your

highest compensation

Learn how to get paid in 90 days
File for your share of $30 billion in trust funds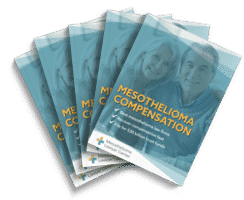 Free

Financial Compensation Packet
Info on law firms that will recover your

highest compensation

Learn how to get paid in 90 days
File for your share of $30 billion in trust funds
Keep in mind that we are happy to offer assistance to residents of all Connecticut cities, such as:
New Haven, Hartford, Stamford, Waterbury, Norwalk, Danbury, New Britain, Greenwich, Bristol, West Hartford, Meriden, Hamden, Fairfield, Manchester, Milford, West Haven, Stratford, East Hartford, Middletown, Enfield, Wallingford, Southington, Shelton, Groton, Norwich, Torrington, Trumbull, Glastonbury, Naugatuck, Vernon, Newington, Cheshire, Branford, Windsor, East Haven, New Milford, Newtown, Westport, South Windsor, New London, Wethersfield, Farmington, Mansfield, Ridgefield, North Haven, Simsbury, Windham, Guilford, Watertown, Bloomfield, Berlin, Darien, New Canaan, Southbury, Montville, Monroe, East Lyme, Rocky Hil,l Madison, Waterford, Ansonia, Bethel, Stonington, Killingly, Wilton, Avon, Plainville, Brookfield, Wolcott, Seymour, Colchester, Plainfield, Suffield, Ledyard, Tolland, Ellington, North Branford, New Fairfield, Orange, Cromwell, Clinton, Oxford, East Hampton, Windsor, Locks, Derby, Coventry, Plymouth, Stafford, Griswold, Granby, Somers, East Windsor, Winchester, Old Saybrook, Weston, Canton, Woodbury, Portland, Prospect, and more.
Connecticut Asbestos Facts
Connecticut ranks in the middle of states for asbestos-related deaths.
The state had 3,865 deaths from asbestos exposure between 1999 and 2017.
Among that total were 715 deaths from mesothelioma.
Hartford County has the highest number of asbestos-related deaths in the state.
Where Was Asbestos Used in Connecticut?
The residents and workers of Connecticut have been put at risk of exposure to asbestos through several sources. Most exposures occurred on the job, and the risk was higher in specific industries.
The Brass Industry
Waterbury, Connecticut, earned the nickname "Brass City" for its numerous factories that manufactured brass products.
Most of Waterbury's industries used asbestos in significant quantities, especially in the facilities where brass products were made, including:
American Brass Company
Mattatuck Manufacturing Company
Chase Brass and Copper Company
Olin Brass
General Insulation Distributor
Anaconda Metal Hose
Other Industries
Throughout the latter half of the 19th Century and for much of the 20th, almost every industry in Connecticut had a connection to asbestos. These ranged from hats made in mechanized millineries to aircraft and submarine factories.
For a period of time, nearly all used asbestos either in the manufacturing facilities or in their products.
Some of the cities with the highest levels of industry and therefore asbestos exposure are Hartford, Waterbury, and Danbury, known primarily for their hat-making factories.
Raymark industries made asbestos automotive brakes in Stratford for nearly 100 years. Declared a Superfund site, the abandoned Stratford site has been in the process of cleanup for 25 years. In late 2021, the state allocated $2.5 million to remove toxic materials from the water and soil.
Shipping and Military Asbestos Use
Although Connecticut doesn't have an Atlantic coastline, it does have access to the open sea by way of Long Island Sound to its south.
From colonial times to the present day, the state has been involved in building civilian and military ships and submarines.
Deep-sea fishing, ship repair, and other maritime enterprises form part of Connecticut's economy. Additionally, the U.S. Navy and Coast Guard have two major facilities in the state.
Asbestos insulation was used on almost every steam pipe or piece of machinery aboard ships built in the first half of the 1900s.
Groton is particularly notable in the maritime industry and is known as the Submarine Capital of the World. In 1899, Isaac Rice founded the Electric Boat Company to construct John P. Holland's first submarines for the U.S. Navy.
Electric Boat grew from a small Connecticut shipyard into General Dynamics' Electric Boat Division.
Navy officers and sailors trained at the nearby Submarine School in New London crewed the submarines built in Groton. New London is also the home of the Navy's main submarine base.
Thousands of shipyard workers, engineers, sailors, and naval officers encountered asbestos in Groton and New London.
People who built or operated submarines were especially at risk for asbestos exposure because of the cramped interior space and poor ventilation.
Other military installations and maritime workplaces in Connecticut that put workers and personnel at risk of asbestos exposure include:
U.S. Coast Guard Training Station
U.S. Coast Guard Academy
Groton Vocational Technical High School
Pfizer, Inc Research Laboratories
Ballard Oil
Groton Shipyard
Asbestos in Buildings
Even non-industrial and civilian workers experienced asbestos exposure in Connecticut. This is because asbestos was used heavily in the construction of public and residential buildings.
Some examples of buildings known to have contained asbestos include several in Waterbury:
St. Margaret's School
Sacred Heart Rectory
Waterbury Button Shop
Waterbury Bank
Our Lady of Mount Carmel Catholic Church
St. Anne's Catholic Church and School
Homes built before the mid-1980s may contain asbestos.
What Laws in Connecticut Protect Against Asbestos Exposure?
The Connecticut Department of Public Health set forward regulations on how asbestos is handled within the state to protect people from the hazards of dangerous asbestos fibers:
Any schools built with asbestos-containing materials must go through routine inspections and maintenance at all times.
Anyone handling asbestos-related materials must be trained and certified by the state of Connecticut.
Buildings with friable asbestos can be deemed condemned and in turn, must be either renovated or demolished by an asbestos professional.
Heating, air conditioning, and ventilation must be turned off prior to any asbestos abatement project in order to stop contamination. The area must be marked off clearly, with warning signs.
All tools used during asbestos abatement must be thoroughly cleaned, before and after, with HEPA-filtered vacuums and antibacterial cleaning wipes.
Once an asbestos project is complete, the asbestos technician must test the air thoroughly to ensure its as clean as possible from asbestos. They then must make sure that the removed asbestos is disposed of properly.
For additional details regarding asbestos regulations in Connecticut, contact the Connecticut Department of Public Health at 860-509-8000.
Connecticut Statute of Limitations for Asbestos Lawsuits
As with most other states, Connecticut follows a strict statute of limitations for filing an asbestos-related lawsuit. A mesothelioma or asbestos lawsuit must be filed within three years of being diagnosed with an asbestos-related disease.
For wrongful death cases, the plaintiff must file within three years of the victim's date of death.
Getting Legal Help in Connecticut
Remember, if you've been a victim of mesothelioma, asbestos-related lung cancer, or asbestosis, there is a good chance you may qualify for significant compensation for medical expenses, lost wages, pain, suffering, and more. Don't forget to fill out our form to get our free Financial Compensation Packet, filled with information on the experienced asbestos and mesothelioma attorneys in your area. For questions and assistance, feel free to contact us at 800-793-4540.
FREE Financial Compensation Packet
Info on law firms that will recover your

highest compensation

Learn how to get paid in 90 days
File for your share of $30 billion in trust funds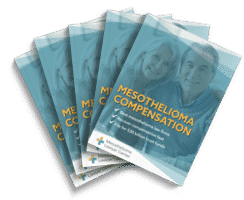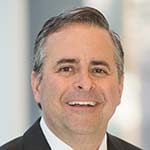 Paul Danziger grew up in Houston, Texas and earned a law degree from Northwestern University School of Law in Chicago. For over 25 years years he has focused on representing mesothelioma cancer victims and others hurt by asbestos exposure. Paul and his law firm have represented thousands of people diagnosed with mesothelioma, asbestosis, and lung cancer, recovering significant compensation for injured clients. Every client is extremely important to Paul and he will take every call from clients who want to speak with him. Paul and his law firm handle mesothelioma cases throughout the United States.