Idaho Mesothelioma Lawyer
Page Updated on January 06, 2022
Asbestos victims and their families in the state are fighting for justice with the assistance of an Idaho mesothelioma lawyer. Idaho is home to naturally-occurring asbestos sites in the Rocky Mountain areas, but the diseases and deaths associated with asbestos come primarily from the industrial and agricultural industries in the state.
If you or someone you love suffers from mesothelioma, asbestos-related lung cancer, or asbestosis, you may qualify for substantial compensation. Fill out our form to get a free Financial Compensation Packet. You'll learn about the experienced mesothelioma lawyers in Idaho, how to get paid in 90 days, how to file a claim for the asbestos trust funds, and more.
FREE Financial Compensation Packet
Info on law firms that will recover your

highest compensation

Learn how to get paid in 90 days
File for your share of $30 billion in trust funds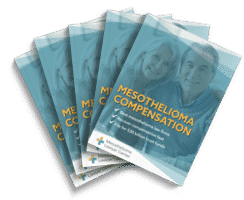 Free

Financial Compensation Packet
Info on law firms that will recover your

highest compensation

Learn how to get paid in 90 days
File for your share of $30 billion in trust funds
We are pleased to offer assistance to asbestos victims and their families in all areas of Idaho, including:
Boise, Nampa, Meridian, Idaho Falls, Pocatello, Caldwel,l Coeur d'Alen,e Twin Falls, Lewiston, Post Falls, Rexburg, Moscow, Eagle, Kuna, Ammon, Chubbuck, Mountain Home, Hayden, Blackfoot, Garden City, Jerome, Burley, Hailey, Sandpoint, Payette, Rathdrum, Star, Emmett, Middleton, Rupert, Weiser, Preston, Fruitland, Shelley, American Falls, Buhl, Rigby, Gooding, St. Anthony, Kimberly, Mountain Home AFB, Heyburn, Fort Hall, Grangeville, Orofino, Salmon, Soda Springs, McCall, Lincoln, Wendell, Ketchum, Homedale, Filer, Montpelier, Bonners Ferry, Dalton Gardens, St. Maries, Bellevue, Hidden Spring, Kellogg, Malad City, Parma, Spirit Lake, Aberdeen, Victor, Iona, Priest River, Moreland, Driggs, Pinehurst, Wilder, Osburn, New Plymouth, Shoshone, Robie Creek, Sun Valley, Sugar City, Kamiah, Marsing, Glenns Ferry, Hansen, Pau,l Lapwai, Ucon, Ponderay, Challis, Ashton, Tyhee, Plummer, Riverside, Genesee, Cottonwood, Arco, Arbon Valley, Cascade, Grace, Troy, Greenleaf, Inkom, Hagerman, Council, and more.
Idaho Asbestos Facts
From 1999 to 2017 there were 1,491 asbestos-related deaths in the state.
There were more mesothelioma deaths and illnesses than deaths caused by asbestosis statewide.
Yet, in rural areas, there were more asbestosis deaths.
The majority of asbestos-related deaths in Idaho were in Des Moines and Boise and the outlying areas of both cities.
Where Was Asbestos Used in Idaho?
Many industries in the state used asbestos for decades. It is in equipment, fireproofing materials, brakes and clutches in cars, and construction materials. Some examples of specific companies that used asbestos and exposed Idaho workers include:
The Western States Equipment Company, a large machinery company, was once so reliant on asbestos in equipment and products, that it continued to use dangerous mineral even after the Environmental Protection Agency (EPA) banned its use. This resulted in significant harm to workers and a series of lawsuits. Murray Burns, a former employee, developed malignant mesothelioma after working at the Western States from 1970-1972. He sued the company for damages.
Another company, Monsanto Co., has faced many lawsuits after former workers were exposed to asbestos. Monsanto Co. and its branch facilities were well-known for exposing workers to toxic substances. By 2003, over 500 lawsuits had been filed against the company.
Many other businesses in Idaho have used asbestos, including the following:
Zinn Industrial Supply
Westinghouse Sponsors Warehouse
Tra Sponsors Warehouse
Potlatch Corporation
Robison Dist Company
Sullivan Mining Company
National Reactor Testing Station
Bunker Hill Smelter
Ira Sponsors Warehouse
Western Steel
Utah Idaho Sugar Company
National Reactor Testing Station
Terminal Ice & Cold Storage
College of Idaho
Carnation Milk Products Company
Amalgamated Sugar Company
Boise Cascade Corporation
Bonner County Courthouse
Clover Club Foods
Fluor Corporation
Lodge Brothers and Bullet Pawnshop
Intermountain Gas Company
Northwest Roads Company
Plateau Supplies Company
Southern Industries Piping
Union Pacific Railroad
Westvaco Mineral Production
Yanke Machine Shop
Northwest Roads Company
Clover Club Foods
The U.S. Environmental Protection Agency (EPA) recently cited the Idaho Transportation Department (ITD) over asbestos concerns.
The EPA found that the ITD violated asbestos regulations in a building in Rigby, Idaho. ITD used untrained workers to remove asbestos materials. ITD must pay a penalty of more than $60,000.
What Are Idaho's Asbestos Laws?
The Idaho Department of Environmental Quality is responsible for the state's asbestos laws and regulations:
The state of Idaho regulates asbestos abatement according to the Tier 1 Air Quality Operating Permit, which mandates that a permit must be applied for and approved before asbestos abatement can begin.
Tier 1 only applies to abatement projects that are typically from huge industrial sources and require a massive cleanup. Smaller projects are exempt from the Tier 1 permit.
Idaho follows the EPA regulations for asbestos abatement regarding repair, demolition, construction, and/or renovation of both public and private buildings.
Workers must be certified asbestos technicians before beginning any asbestos abatement project and must send in a written abatement plan to the state before beginning.
For Tier 1 projects, written notice must be sent to an Asbestos Compliance Analyst first.
Workers must always follow the proper hygienic procedures after working around asbestos.
For more in-depth information on Idaho asbestos laws, contact the DEQ state office at 208-373-0502.
Getting Medical Help in Idaho
If you have been diagnosed with an asbestos illness, seek treatment from doctors who have specialized knowledge in dealing with mesothelioma and other asbestos-related diseases. The National Cancer Institute (NCI) designates and recommends the best cancer treatment centers across the country.
Although there are currently no NCI-designated cancer centers in Idaho, the closest center in Portland, Oregon, is the NCI-designated Knight Cancer Institute.
The Challenges of Filing Asbestos Lawsuits in Idaho
Even though there have been hundreds of mesothelioma deaths and illnesses, Idaho doesn't have separate laws for asbestos-related lawsuits. Every lawsuit filed for asbestos-related deaths or illnesses is considered a personal injury lawsuit.
Therefore, the statute of limitations for personal injury applies to asbestos cases, and Idaho is strict about this time limit. For example, in the Brennan Vs. Owens-Corning Fiberglass Corporation case in 2000, a lung cancer victim filed a lawsuit against her previous employer.
A doctor confirmed her lung cancer was indeed caused by asbestos exposure. In October of 1994, she filed the lawsuit, but since it was three months after the two-year statute of limitations, a judge dismissed her case.
In addition to the statute of limitations in Idaho, there is also a cap on the maximum amount of damages a victim can receive. The total amount a victim can receive in Idaho is currently $250,000.
Idaho Statute of Limitations on Mesothelioma and Asbestos Cases
Idaho Code § 5-201 et seq., which implements personal injury statutes, also applies to the statute of limitations for asbestos cases in Idaho.
Plaintiffs must file their lawsuit within two years of discovering the disease, or within two years of the victim's date of death for asbestos-related wrongful death lawsuits.
Although there isn't a specific statute in regards to asbestos lawsuits, the personal injury statutes of limitations are strictly adhered to when plaintiffs file an asbestos-related lawsuit.
Getting Legal Assistance in Idaho
Remember, if you've been diagnosed with mesothelioma, asbestos-related lung cancer, or asbestosis, you may qualify for significant compensation. Get our free Financial Compensation Packet for information on the top mesothelioma and asbestos lawyers in your area. For questions and assistance, feel free to contact us at 800-793-4540.
FREE Financial Compensation Packet
Info on law firms that will recover your

highest compensation

Learn how to get paid in 90 days
File for your share of $30 billion in trust funds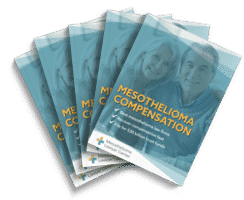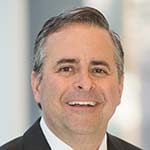 Paul Danziger grew up in Houston, Texas and earned a law degree from Northwestern University School of Law in Chicago. For over 25 years years he has focused on representing mesothelioma cancer victims and others hurt by asbestos exposure. Paul and his law firm have represented thousands of people diagnosed with mesothelioma, asbestosis, and lung cancer, recovering significant compensation for injured clients. Every client is extremely important to Paul and he will take every call from clients who want to speak with him. Paul and his law firm handle mesothelioma cases throughout the United States.