Washington Mesothelioma Lawyer
Page Updated on August 16, 2023
Many workers have fought for justice with the help of experienced Washington mesothelioma lawyers. Washington is known today for its high-tech employers, but it has an industrial past with a lot of workplace asbestos use. Asbestos exposure is linked to illnesses, including mesothelioma and asbestosis.
If you or a loved one have mesothelioma, asbestos-related lung cancer, or asbestosis, you may be eligible for a large amount of compensation. Currently, there is over $30 billion in mesothelioma and asbestos trust funds set up for those who have been diagnosed with an asbestos-related illness. Fill out our form to get a free Financial Compensation Packet. You'll learn about the experienced mesothelioma lawyers in Washington, how to get paid in 90 days, how to file a claim for the asbestos trust funds, and more.
FREE Financial Compensation Packet
Info on law firms that will recover your

highest compensation

Learn how to get paid in 90 days
File for your share of $30 billion in trust funds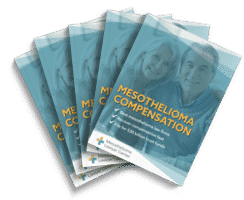 Free

Financial Compensation Packet
Info on law firms that will recover your

highest compensation

Learn how to get paid in 90 days
File for your share of $30 billion in trust funds
We offer help to asbestos victims in all cities and towns in Washington, including:
Seattle, Spokane, Tacoma, Vancouver, Bellevue, Kent, Everett, Renton, Yakima, Federal Way, Spokane Valley, Kirkland, Bellingham, Kennewick, Auburn, Pasco, Marysville, Lakewood, Redmond, South Hill, Shoreline, Richland, Sammamish, Burien, Olympia, Lacey, Edmonds, Bremerton, Puyallup, Parkland, Longview, Lynnwood, Bothell, Issaquah, Wenatchee, Mount Vernon, University Place, Walla Walla, Pullman, Des Moines, Lake Stevens, SeaTac, Spanaway, Graham, Maple Valley, Mercer Island, Cottage Lake, Bainbridge Island, Orchards, Oak Harbor, Silver Firs, Eastmont, Kenmore, Salmon Creek, Moses Lake, Camas, Mukilteo, Mountlake Terrace, Union Hill-Novelty Hill, Hazel Dell, Silverdale, Tukwila, Fairwood Cdp, Five Corners, Port Angeles, Fredrickson, Covington, Mill Creek, Arlington, Tumwater, Ellensburg, Battle Ground, Bonney Lake, Monroe, Bothell West, North Lynnwood, Centralia, Aberdeen, Mill Creek East, Bryn Mawr-Skyway, Sunnyside, Anacortes, Martha Lake, Camano, White Center, Washougal, Elk Plain, Lakeland North, Fort Lewis, East Wenatchee, Lakeland South, Lake Forest Park, West Richland, Port Orchard, Lynden, Artondale, East Renton Highlands, Ferndale, Lake Tapps, Klahanie, and more.
Washington Asbestos Facts
Washington ranks high in the nation for the most asbestos deaths.
Between 1999 and 2017, the number of deaths related to asbestos numbered 9,200.
King County and Seattle have the highest asbestos death rates in the state.
Washington State's population had an increase of over 50% between 1980-2000, with the majority residing in the Puget Sound area. Most victims of asbestos-related diseases in the last 25 years lived in the same area.
In 2010, Washington State added stricter regulations to asbestos use when it banned asbestos use in vehicle brakes.
How Washington Mesothelioma Lawyers Can Help You Now
If you have a mesothelioma diagnosis, you were most likely negligently exposed to asbestos at work. Most mesothelioma cases result from workplace asbestos exposure decades ago.
A Washington mesothelioma law firm can help you determine which asbestos companies are responsible for your exposure and current illness. They can then help you seek compensation through one or more types of claims:
Washington Mesothelioma Settlements
The amount of compensation you might get from a settlement depends on the particulars of your case. The average mesothelioma settlement amount is between $1 million and $1.4 million.
These examples of real cases from Washington can give you an idea of the possibilities for jury awards, which are often much higher:
$81.5 Million for Wrongful Death. In one of the largest such verdicts in Washington history, a family won compensation for their loved one's mesothelioma death. Jerry Coogan worked for Genuine Auto Parts and was exposed to asbestos through brake pads and other parts.
$16.7 Million for Wrongful Death. In King County, a jury awarded the family of Devan Holdsworth $16.7 million after his death from mesothelioma. He worked in a paper mill. The family sued Scapa Waycross, the company that supplied the mill with asbestos products.
$10.2 Million for Mesothelioma. In 2009, a former worker at Crown Zellerbach Paper Mill won a jury award after his mesothelioma diagnosis.
Where Was I Exposed to Asbestos in Washington?
Several industries in the state have been important to the economy while also exposing workers to harmful asbestos.
Mining and Natural Asbestos Deposits
Washington has natural deposits of asbestos and two former asbestos mines. The mines are no longer active. Located in Okanogan and Skagit Counties, the mines put workers and nearby residents at risk for exposure for many years.
Although no longer mined, Washington's asbestos deposits do pose some risk to current residents and workers. They can be disrupted by natural disasters, roadbuilding projects, and other types of construction, dispersing harmful fibers.
Vermiculite Processing
Several vermiculite processing plants in Washington received asbestos-contaminated vermiculite in past decades. The contaminated minerals came from the W.R. Grace mines in Libby, Montana.
The W.R. Grace Libby mines sent asbestos-contaminated vermiculite to plants nationwide through the 1990s. The company put workers and residents near vermiculite plants at risk of asbestos exposure for decades.
Asbestos in Ports, Shipping, and the U.S. Navy
Washington lies on the Pacific coast, where it is home to several ports and shipyards. Several of the state's major cities, including Seattle, Tacoma, and Olympia, rely on ports and shipyards for a good portion of their business.
The U.S. Navy has several facilities in the state as well, including Bremerton's Puget Sound Naval Shipyard and the adjacent Naval Base Kitsap.
Lumber and Paper Mills
Washington has a large lumber and paper manufacturing industry, including paper mills owned by the former Crown Zellerbach manufacturing company (now Georgia-Pacific).
Paper mills once used asbestos in many components, including boilers, storage tanks, digesters, turbines, and more. Workers at most risk operated or repaired the equipment, but anyone in the area could have been exposed.
Boeing
Aircraft manufacturing long used asbestos in many parts and equipment, including Boeing, headquartered in Washington. Boeing facilities also had asbestos in building components, especially pipe insulation.
In 2010, former Boeing employee Gary Walston developed mesothelioma and sued the company for negligent exposure. He said he worked under asbestos-insulated pipes that shed fibers on him. He claims Boeing never provided protective gear for him.
Other Washington Employers That Used Asbestos
Other Washington job sites where asbestos exposure is known to have occurred include:
Fairchild Air Force Base (Spokane)
Crown Zellerbach Paper Mill (Camas)
Fast Flux Test Facility (FFTF) at Hanford Nuclear Site (Hanford/White Bluffs)
Columbia Aluminum Products (Vancouver)
Dow Chemical Co./Rohm & Haas Chemicals LLC (Elma)
Alcoa/Intalco Works Aluminum Plant (Ferndale)
Alcoa-Northwest Alloys – Longview Aluminum Plant (Longview)
Alcoa-Wenatchee Aluminum Plant (Malaga)
Lockheed Shipbuilding & Construction Company (Harbor Island)
Occupations that are known to have exposed workers in Washington to asbestos include:
Shipyard workers
Electricians
Insulation installers
Pipefitters
Aviation mechanics
Automobile mechanics
Brake specialists
Construction workers
Papermill workers
Navy and Merchant Marine seamen
Electronics operators or maintenance specialists
Boiler workers
Petroleum industry workers
Engineers
Cement plant workers
Firefighters
Aluminum plant workers
Plumbers
Factory workers
Nuclear plant workers
Linotype operators
Ongoing Asbestos Exposure in Washington
Most asbestos exposures occurred in the past when companies used it more heavily. Today, asbestos lingers in old buildings and in the ground. It can still harm workers and residents if disturbed. Some recent examples highlight this risk:
An asbestos abatement professional received a jail sentence after fraudulent practices that put homeowners at risk of exposure. The abatement contractor violated state regulations for asbestos safety while doing work in Bothell.
In 2021, a massive flood in Everson damaged multiple homes. Many of those homes contained asbestos. Natural disasters like this have the potential to disturb and spread harmful asbestos.
Residents of Peaceful Valley are concerned about the risks of exposure to natural asbestos deposits with a proposed new mine on Sumas Mountain. The proposed area for the quarry is known to contain asbestos. A landslide that loosened asbestos triggered the residents' concerns.
Washington Asbestos Laws
Washington has laws and case precedents that affect how asbestos lawsuits proceed and protect current workers and residents from exposure.
Washington Statute of Limitations on Mesothelioma and Asbestos Lawsuits
The statute of limitations for asbestos cases in Washington falls under Wash. Rev. Code Ann. § 4.16.005 et seq., which mandates that the lawsuit must be filed within three years from the date that the asbestos-related illness was diagnosed.
Alternatively, it may be filed within three years from the time period in which it should have been, within reason, discovered.
Asbestos wrongful death cases must be filed within three years from the date of the victim's death.
Secondhand Asbestos Exposure and Take-Home Duty
Secondhand asbestos exposure occurs when someone inadvertently brings asbestos fibers into the home. This can expose family members who do not work directly with asbestos.
Some people exposed to asbestos in a secondhand manner later develop mesothelioma and other illnesses. Some states recognize that asbestos companies must warn workers and their families of these risks. It is known as take-home duty.
In 2007, a Washington woman sued Scott Paper Co. after she developed mesothelioma. She washed his asbestos-laden clothing that he wore to work at Scott. A Washington court determined that the company had a take-home duty. This ruling gives secondhand exposure victims the right to seek compensation.
Asbestos Safety Regulations
The Washington State Department of Labor and Industries enforces laws and regulations for asbestos abatement and removal in Washington.
A contractor must have a written asbestos report from the owner, or the owner's agent, prior to construction.
Inspections must be done by state-certified asbestos inspectors who received their licensing in the state of Washington.
Any person involved in the removal of asbestos material must contact the state, in writing, at least 10 days prior to the removal of the materials.
The state does exempt homeowners from being certified. If asbestos material is being removed from a personal residence, the owner must use certified contractors in the removal process.
For further information and additional resources regarding asbestos removal, contact the Washington State L&I at 1-800-423-7233
Cancer Treatment Centers in Washington
When dealing with mesothelioma and other types of asbestos-related illnesses, ensure you get the best possible treatment. Find physicians and care centers that specialize in these forms of cancer.
There are currently two treatment centers in Washington that are backed by the National Cancer Institute (NCI):
Swedish Medical Center Cancer Institute:

Located in Seattle, the Swedish Medical Center Cancer Institute (SMCCI) is a non-profit care center with a special focus on mesothelioma. The center's mesothelioma specialists and physicians, led by Dr. Eric Vallieres, are considered among the best in the region. The treatment team focuses on individualized care and trimodal treatment. The trimodal approach emphasizes a combination of chemotherapy, surgery, and radiation. As a result, many patients with mesothelioma have gone on to live several years after treatment.
University of Washington Medical Center:

Similar to SMCCI, the University of Washington Medical Center (UWMC) focuses on mesothelioma and individualized treatment according to each patient's unique situation. In a partnership with the Seattle Cancer Care Alliance, UWMC provides patients with comprehensive options. It was featured in the 2011 edition of U.S. News and World Report's "America's Best Hospitals."
Getting Legal Help in Washington
Don't forget to fill out our form to get our free Financial Compensation Packet, filled with information on the experienced asbestos and mesothelioma attorneys in your area. Keep in mind that if you've been diagnosed with mesothelioma, asbestos-related lung cancer, or asbestosis, you may be eligible for considerable compensation. For additional or if you have questions, contact us at 800-793-4540.
FREE Financial Compensation Packet
Info on law firms that will recover your

highest compensation

Learn how to get paid in 90 days
File for your share of $30 billion in trust funds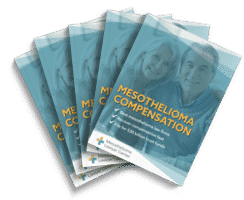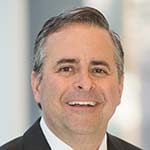 Paul Danziger grew up in Houston, Texas and earned a law degree from Northwestern University School of Law in Chicago. For over 25 years years he has focused on representing mesothelioma cancer victims and others hurt by asbestos exposure. Paul and his law firm have represented thousands of people diagnosed with mesothelioma, asbestosis, and lung cancer, recovering significant compensation for injured clients. Every client is extremely important to Paul and he will take every call from clients who want to speak with him. Paul and his law firm handle mesothelioma cases throughout the United States.