Page Updated on July 07, 2020
Before asbestos regulations were implemented by the Environmental Protection Agency (EPA), most industrial facilities in Gary used the toxic set of minerals. If you're a victim of an asbestos illness, a Gary mesothelioma lawyer may be able to assist you.
If you or a loved one have been diagnosed with mesothelioma, asbestos-related lung cancer, or asbestosis, you may be entitled to substantial compensation. We invite you to fill out our form today for a free Financial Compensation Packet, filled with information about experienced mesothelioma lawyers in Gary, how to get paid in 90 days, how to file an asbestos trust fund claim, and much more.
Free

Financial Compensation Packet
Info on law firms that will recover your

highest compensation

Learn how to get paid in 90 days
File for your share of $30 billion in trust funds
Gary Asbestos Facts
Gary and Lake County had the highest number of asbestos-related deaths in Indiana, with nearly 700 between 1999 and 2013.
The steel industry has been an essential part of Gary's economy but has also contributed to asbestos exposure and related deaths.
Steel and Asbestos
Steel has long been the heart of the Gary economy. The largest steel company there is the United States Steel Corporation. The company's Gary facility, known as "Gary Steel Works," has employed thousands of workers to help manufacture and produce steel.
U.S. Steel used asbestos for decades before the EPA regulations in the late 1970s. Many workers fell ill and developed serious asbestos-related diseases, such as asbestosis and mesothelioma. Some of those workers have filed successful lawsuits against the company:
In 2003, a former U.S. Steelworker, Roby Whittington, filed a lawsuit against the company
He worked at the Gary plant from 1950 through 1981 and was diagnosed with mesothelioma at age 70.
After a lengthy trial, Whitington ultimately won his case and was awarded $250 million.
The compensation covered $50 million for compensatory damages and an additional $200 million in punitive damages.
U.S. Steel did not appeal the Whittington verdict. The case was followed by many other lawsuits against the company. Additional steel mills in Gary associated with heavy asbestos use include:
Bethlehem Steel
Carnegie-Illinois Steel Corporation
Illinois Steel Company
Inland Steel
Interlake Steel
Midwest Steel Plant
Republic Steel Corporation
Union Drawn Steel (Republic Steel Division)
The Sheraton Hotel
While steel mills contributed significantly to asbestos exposure in Gary workers, they were not the only offenders. A 2013 renovation downtown uncovered huge amounts asbestos in the Sheraton Hotel.
According to James Harless of the Soil and Material Engineers Inc. of Plymouth, Massachusetts, over 60,000 square feet of asbestos was found inside the hotel.
Not only were current residents at risk of inhaling the harmful fibers of asbestos, but the workers who helped build the Sheraton are in danger of developing life-threatening illnesses.
Other Job Sites Associated with Asbestos in Gary
John Monohy & Son Sheet Metal
American Bridge Company (Gary Plant)
Berry Refining Company
Methodist Hospital of Gary
Dean H Mitchell Station
Standard Oil Refinery
Gary Sanitary District
Taylor Forge
General Refractories Company
Industrial Combustion Engineering Inc.
Northern Indiana Public Service Company
Getting Medical Help in Gary
According to the National Cancer Institute (NCI), if you've developed mesothelioma as a result of asbestos exposure, you should seek out a comprehensive cancer care physician with experience treating asbestos-related diseases.
The following are a few physicians near Gary that deal with asbestos illnesses and provide comprehensive cancer care:
Dr. Michael J. Liptay, Rush University Cancer Center, 1725 W. Harrison Street, Suite 774, Chicago, IL 60612, (312) 738-3732
Dr. Wickii Thambiah Vigneswaran, Center for Advanced Medicine, 5758 S. Maryland Avenue, Chicago, IL 60637, (855) 702-8222
Dr. Philip D. Bonomi, Rush University Cancer Center, 1725 W. Harrison Street, Suite 1010, Chicago, IL 60612, (312) 942-5904
Legal Help in Gary
If you've been exposed to asbestos and suffer from mesothelioma, asbestos-related lung cancer, or asbestosis, you may be entitled to compensatory damages. Don't forget to fill out our form to get our free Financial Compensation Packet, filled with information on the experienced asbestos and mesothelioma attorneys in your area. If you have questions or need assistance, contact us toll-free at 800-793-4540.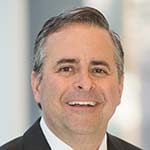 Paul Danziger grew up in Houston, Texas and earned a law degree from Northwestern University School of Law in Chicago. For over 25 years years he has focused on representing mesothelioma cancer victims and others hurt by asbestos exposure. Paul and his law firm have represented thousands of people diagnosed with mesothelioma, asbestosis, and lung cancer, recovering significant compensation for injured clients. Every client is extremely important to Paul and he will take every call from clients who want to speak with him. Paul and his law firm handle mesothelioma cases throughout the United States.