Indiana Mesothelioma Lawyer
Page Updated on January 06, 2022
An experienced Indiana mesothelioma lawyer can help you if you've been diagnosed with an asbestos illness. Indiana ranks 21st in the U.S. for the most asbestos-related fatalities, including malignant mesothelioma and asbestosis.
If you or someone you love suffers from mesothelioma, asbestos-related lung cancer, or asbestosis, you may qualify for substantial compensation. Fill out our form to get a free Financial Compensation Packet. You'll learn about the top mesothelioma lawyers in Indiana, how to get paid in 90 days, how to file a claim for the asbestos trust funds, and more.
FREE Financial Compensation Packet
Info on law firms that will recover your

highest compensation

Learn how to get paid in 90 days
File for your share of $30 billion in trust funds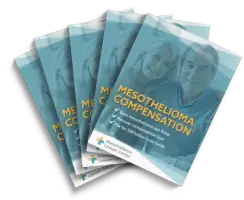 Free

Financial Compensation Packet
Info on law firms that will recover your

highest compensation

Learn how to get paid in 90 days
File for your share of $30 billion in trust funds
We offer assistance to asbestos victims in all cities and towns in Indiana, including
Indianapolis, Fort Wayne, Evansville, South Bend, Carmel, Fishers, Bloomington, Hammond, Gary, Lafayette, Muncie, Terre Haute, Kokomo, Noblesville, Anderson, Greenwood, Elkhart, Mishawaka, Lawrence, Jeffersonville, Columbus, Portage, New Albany, Richmond, Merrillville, Westfield, Valparaiso, Goshen, Michigan City, West Lafayette, Plainfield, Marion, East Chicago, Granger, Schererville, Hobart, Crown Point, Zionsville, Franklin, Highland Town, Munster, Brownsburg, La Porte, Clarksville, Greenfield, Shelbyville, Seymour, Vincennes, Logansport, New Castle, Huntington, Griffith, Dyer, Frankfort, Crawfordsville, Lebanon, St. John, New Haven, Jasper, Beech Grove, Warsaw, Avon, Bedford, Chesterton, Connersville, Auburn, Lake Station, Speedway, Madison, Washington, Martinsville, Greensburg, Cedar Lake, Yorktown, Peru, Purdue University, Wabash, Greencastle, Plymouth, Bluffton, Kendallville, Mooresville, Danville, Decatur, Lowell, Columbia City, Angola, Princeton, Elwood, Brazil, Charlestown, Tell City, Notre Dame, Lakes of the Four Seasons, Scottsburg, North Vernon, Nappanee, Mount Vernon, Batesville, Bargersville, and more.
What You Need to Know about Asbestos in Indiana
More than 5,700 people died in Indiana from asbestos-related illnesses between 1999 and 2017.
The highest number of asbestos deaths were in Lake County and the city of Gary.
Mesothelioma is much more common in the urban areas of Indiana, whereas asbestosis is more common in rural areas.
Steel mill workers experienced some of the highest levels of asbestos exposure in the state.
In 1980, Indiana actor Steve McQueen died while having an operation for mesothelioma.
Which Job Sites Used Asbestos in Indiana?
Asbestos use was heavy in most industrial jobs throughout the state until the early 1980s. But some industries and job sites caused a notable amount of exposure and cases of related illnesses:
Steel mill workers in Indiana had the highest at risk for developing asbestos-related diseases. Steel mill workers were exposed because asbestos was heavily used in the industry to protect against high temperatures and fires.
Workers in the automobile industry were also at great risk. In 1984, the Nuturn Corporation, a brake manufacturing business, was inspected for asbestos. The National Institute for Occupational Safety and Health (NIOSH) determined that employees were being exposed to asbestos at much higher levels than legally allowed.
In July of 1986, NIOSH also surveyed the Federal Office Building in Evansville, Indiana, after the president of the American Federation of Government Employees requested an evaluation. The findings concluded that over nine surface samples contained asbestos, meaning that asbestos was present and could easily become airborne.
Indiana's USX Corporation facility in Gary, a steel business, faced a multi-million dollar lawsuit when a former employee filed an asbestos lawsuit after being diagnosed with mesothelioma. The former worker won his lawsuit and was awarded $250 million, one of the largest mesothelioma payments ever awarded.
What Other Companies Used Asbestos?
Allison – Bedford Foundry
A-Bomb Heavy Water Plant
Heise Brothers and Company
Kaiser Aluminum and Chemical
Southern Indiana Railway Company
Texas Gas Transmission Corporation
Bluffton City High School
Franklin Electric Company
Bethlehem Steel Corporation
Heise Brothers and Company
Rolls Royce
General Motors
Peerless Pump
Chemetron Corporation
George Rogers Clark National Park
Owens-Corning Fiberglass Corporation
Raybestos Friction Materials Company
Linde Air Products Company
Clinton Electric Light and Power Company
Indiana & Michigan Electric Company
Blish Milling Company
Some of the companies that used asbestos are only now the sites of cleanup efforts. In South Bend, the city will take over the site of the former Drewrys brewery, long abandoned and a dangerous source of community asbestos.
In Indianapolis, the city is making plans to redevelop the former site of Carrier-Bryant, a manufacturer of air conditioner units. The site is contaminated with asbestos and other toxic materials.
What Are Indiana's Asbestos Laws?
The Indiana Environmental Health Department, along with the Indiana Department of Environmental Management (IDEM), handles and imposes the laws and regulations in the state concerning asbestos.
Indiana has strict compliance laws when it comes to asbestos, which includes notification requirements, demolition and renovation rules, and technical documents.
Licensing requirements must be met before anyone can work on an asbestos abatement project.
Proper inspection staff must be used for all asbestos abatement procedures.
There are several different types of licensing requirements in Indiana concerning working around asbestos, which are determined by the type of job being performed, including disposal handlers, contractors, supervisors, inspectors, and others.
For more detailed information on the legal requirements of licensing as well as any applicable fees, contact the Indiana Asbestos License Program at 317-233-3861.
To learn more about asbestos disposal, emission requirements, and any other asbestos-related questions or concerns, contact the Indiana Department of Environmental Management at 317-232-8941.
Where Can I Find Mesothelioma Treatment in Indiana?
The National Cancer Institute (NCI) has designated the Melvin and Bren Simon Cancer Center at Indiana University (IU) as a mesothelioma treatment facility.
An NCI-backed medical facility is recognized for its superior physicians, scientists, and other healthcare professionals who have in-depth knowledge and experience with mesothelioma treatments and research.
Always seek treatment at medical centers with experience and knowledge of this rare disease, as time is a critical factor in getting the best results.
Once victims are diagnosed with an asbestos-related disease, they are usually already in the latest stages of the cancer as the symptoms of mesothelioma typically lie dormant for up to 50 years.
Indiana Statute of Limitations on Mesothelioma and Asbestos Lawsuits
Unlike many other states, Indiana has specific state laws when dealing with asbestos lawsuits. Indiana has two different categories of statutes of limitations: cases against defendants who sold and mined raw asbestos are separate from all other asbestos cases:
If the plaintiff is suing a defendant who mined and sold raw asbestos, the claim must be filed within two years of the plaintiff discovering he or she developed an asbestos-related disease.
The plaintiffs suing on behalf of a victim who passed away are allowed two years from the date of death to file a lawsuit.
For all other cases, under Ind. Code Ann. § 34-20-3-1, plaintiffs have two years from the time of cause or within ten years after the asbestos products were delivered to the victim.
Legal Help in Indiana
If you've been injured by asbestos, there is a good chance that you'll qualify for considerable compensation. Get our free Financial Compensation Packet for information on the top mesothelioma and asbestos lawyers in your area. For questions and assistance, feel free to contact us at 800-793-4540.
FREE Financial Compensation Packet
Info on law firms that will recover your

highest compensation

Learn how to get paid in 90 days
File for your share of $30 billion in trust funds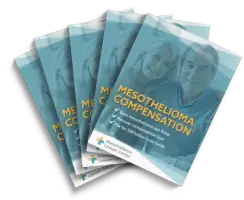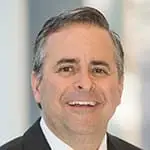 Paul Danziger grew up in Houston, Texas and earned a law degree from Northwestern University School of Law in Chicago. For over 25 years years he has focused on representing mesothelioma cancer victims and others hurt by asbestos exposure. Paul and his law firm have represented thousands of people diagnosed with mesothelioma, asbestosis, and lung cancer, recovering significant compensation for injured clients. Every client is extremely important to Paul and he will take every call from clients who want to speak with him. Paul and his law firm handle mesothelioma cases throughout the United States.