Fort Lauderdale Mesothelioma Lawyer
Page Updated on June 19, 2023
Fort Lauderdale's growth coincided with the widespread use of asbestos in construction and other industries. Many residents rely on experienced Fort Lauderdale mesothelioma lawyers after developing asbestos-related illnesses such as asbestosis and malignant mesothelioma.
If you have been diagnosed with mesothelioma, asbestos-related lung cancer, or asbestosis, you may qualify for substantial compensation. We invite you to fill out our form today for a free Financial Compensation Packet, filled with information about experienced mesothelioma lawyers in your area, how to get paid in 90 days, how to file an asbestos trust fund claim, and much more.
FREE Financial Compensation Packet
Info on law firms that will recover your

highest compensation

Learn how to get paid in 90 days
File for your share of $30 billion in trust funds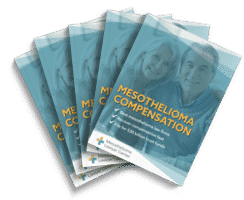 Free

Financial Compensation Packet
Info on law firms that will recover your

highest compensation

Learn how to get paid in 90 days
File for your share of $30 billion in trust funds
Fort Lauderdale Asbestos Facts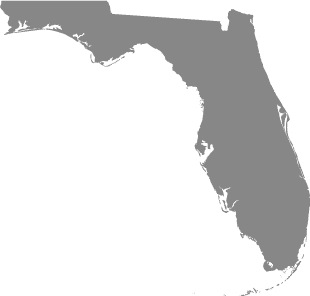 Between 1999 and 2017, there were over 18,000 asbestos-related deaths in Florida.
Broward County, home to Fort Lauderdale, has the third-highest number of asbestos deaths in the state.
Fort Lauderdale grew rapidly in the 1900s, and the construction of hotels, homes, and other buildings coincided with the heavy use of asbestos in building materials.
Other sites in Fort Lauderdale that put people at risk of asbestos exposure include military stations, airports, utility and power companies, and shipyards and ports.
How Did I Get Mesothelioma?
Mesothelioma is a rare cancer that is almost always caused by asbestos exposure. Most people were exposed to asbestos on the job. If you have mesothelioma, you likely worked with or around asbestos products.
Asbestos readily sheds small fibers, which can be inhaled. Once in the lungs, the asbestos fibers cause damage that can lead to cancer and other illnesses.
Pleural mesothelioma occurs when asbestos damages tissue around the lungs. It causes symptoms like shortness of breath, chest pains, and coughing. Mesothelioma can also occur in the abdomen. This is called peritoneal mesothelioma.
If you are diagnosed with an asbestos illness like mesothelioma, you were most likely the victim of negligent asbestos exposure. You have a right to take legal action and to seek compensation. Top-rated Florida mesothelioma lawyers in Fort Lauderdale can help you take the next step.
What Will a Fort Lauderdale Mesothelioma Lawyer Do to Help Me?
Mesothelioma and asbestos attorneys represent victims of asbestos exposure in legal actions. Asbestos litigation is very complicated. If you have mesothelioma, you need an experienced guide to help you take action and recover damages.
Choose a lawyer with experience winning for asbestos clients. They should be part of a larger firm with the resources necessary to win complex cases like those involving asbestos exposure. The right lawyer will help you in several ways:
Provide a free initial consultation to review your case
Provide guidance on your next steps while explaining your options
Use expert investigators to find the evidence to prove companies exposed you to asbestos
Provide medical and other expert witnesses to prove your case
Negotiate a settlement that gets you as much compensation as possible
Litigate your case in court if it goes to trial
Find and file claims for any asbestos trust funds you qualify for
Where Was I Exposed to Asbestos in Fort Lauderdale?
Asbestos was used in many industries and workplaces, from ports to military sites and more. These are just a few locations where you might have encountered asbestos in Fort Lauderdale.
Naval Air Station Fort Lauderdale
South Florida's location on the Atlantic coast and year-round warm weather are ideal for the military. World War II resulted in many new military installations, including in Fort Lauderdale. Naval Air Station (NAS) Fort Lauderdale provided aviation training for Navy pilots and crew members.
Other military stations in the area include:
Naval Air Station Boat Facility
Fort Lauderdale Navy Section Base
Fort Lauderdale Coast Guard Station
Like most military sites of the era, NAS Fort Lauderdale and its supporting facilities were either built with construction materials that contained asbestos or housed aircraft, vehicles, and vessels made with asbestos-containing materials.
Consequently, thousands of men and women assigned to Fort Lauderdale were exposed to asbestos during the war. Many of these veterans developed asbestos-related mesothelioma and other illnesses.
Fort Lauderdale-Hollywood International Airport
After the war, the U.S. Navy decommissioned NAS Fort Lauderdale, which had been built on the city's Merle Fogg Airport site. It resumed commercial aviation operations and in 1959 was named Fort Lauderdale-Hollywood International Airport.
Asbestos was used in large quantities during the construction and modernization of the terminal, and it was also present in airplanes, ground vehicles, maintenance areas, and other parts of Fort Lauderdale-Hollywood. Many workers were exposed to the harmful fibers from these materials.
Port Everglades
Port Everglades is one of the busiest ports in the U.S. It is the world's third-largest cruise ship port; in the 2013-2014 winter cruise season, over 40 passenger ships sailed to Port Everglades. Additionally, Port Everglades receives over 4,000 container ship calls a year.
Port Everglades was constructed in 1928. Its original structures, including warehouses, passenger terminals, fuel bunkers, pipelines, and oil storage tanks, contained large amounts of asbestos. Asbestos exposure in Port Everglades became a long-lasting workplace safety issue for port workers and seamen alike.
The port also handled vessels containing considerable amounts of asbestos, placing more lives at risk and contributing to the current increase in mesothelioma and asbestosis cases.
Other Fort Lauderdale Job Sites Linked to Asbestos Exposure
Fort Lauderdale's growth and development coincided with the peak period of asbestos use by construction companies and other industries, including such utility companies as Florida Power & Light.
Many of the city's public buildings, hospitals, apartment buildings, hotels, and single-family houses were built with materials laden with asbestos fibers.
Some of the job sites and public facilities with past or current asbestos include:
Hospitals
Broward General Hospital
Good Samaritan Hospital
Holy Cross Hospital
North Shore Hospital
Schools
Fort Lauderdale High School
Dillard High School
Stranahan High School
South Broward High School
Plantation Middle School
Deerfield Beach Elementary School
Department Stores
Insulation and Construction Materials
North Brothers, Incorporated
Florida insulation & Fireproof
Lakeview Siding
Public Utilities
Southern Bell (BellSouth/AT&T)
Florida Power & Light (FPL)
Mesothelioma Treatment in Florida
The Moffitt Cancer Center in Tampa is a cancer treatment facility designated by the National Cancer Institute (NCI) as a Comprehensive Care Cancer Center.
As one of the 41 NCI-designated centers in the U.S., Moffitt's primary mission is to develop new research techniques and treatments for cancers of the lungs, including mesothelioma.
Contact Information for Moffitt Cancer Center:
12902 USF Magnolia Drive
University of South Florida, USF Health
Tampa, Florida, 33612
888-663-3488
Getting Legal Help in Fort Lauderdale
As previously mentioned, if you've been diagnosed with mesothelioma, asbestos-related lung cancer, or asbestosis, you may be entitled to compensatory damages. Remember to fill out our form to get your free Financial Compensation Packet, with information on experienced asbestos and mesothelioma lawyers in your area. If you have questions or need assistance, contact us toll-free at 800-793-4540.
Rebecca S. Vinocur heads up her own mesothelioma law firm based in Coral Gables, Florida. A graduate of the University of Miami School of Law, Rebecca has over twenty years of mesothelioma law practice in the state of Florida. She uses her experience and knowledge of asbestos litigation to fight on behalf of asbestos victims who are battling mesothelioma and other related illnesses.