Page Updated on August 22, 2023
Highlights and Achievements
Graduated from the University of Michigan in 1996
Graduated from the University of Miami School of Law in 2001
Founded Law Offices of Rebecca S. Vinocur, P.A.
Nearly 23 years of law practice in the state of Florida
Bar admissions in Florida and Mississippi
Extensive experience working with mesothelioma patients and asbestos victims
Rebecca Vinocur earned an undergraduate degree from the University of Michigan in 1996 and completed her law degree at the University of Miami School of Law in 2001.
After working for another lawyer in Miami, Vinocur opened her law firm in Coral Gables, Florida in 2012. She is licensed to practice law in Florida and Mississippi.
FREE Financial Compensation Packet
Info on law firms that will recover your

highest compensation

Learn how to get paid in 90 days
File for your share of $30 billion in trust funds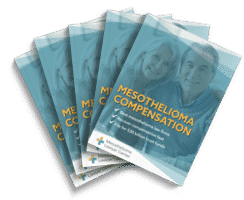 Experience
After graduating from law school in 2001, Vinocur passed the Florida Bar exam and went to work with David M. Lipman in Miami. At the Lipman Law Firm, she worked with experienced mesothelioma and asbestos litigators. The firm has represented thousands of victims of asbestos exposure for over 30 years.
In 2012 Vinocur left to start her own law firm, also specializing in advocating for asbestos victims. She took what she learned working under Lipman and put it to use in helping her clients.
With nearly 23 years of experience working solely on mesothelioma and asbestos cases, Vinocur has the expertise, research, and documentation needed to prove exposure cases.
What also sets Vinocur apart is her dedication to her clients. Understanding that they are seriously ill, she works compassionately with asbestos victims and is sensitive to their needs. She gets to know each client to be the best advocate for them.
Florida Mesothelioma Law Office
5915 Ponce De Leon Boulevard, Ste. 14
Coral Gables, FL 33146