Mississippi Mesothelioma Lawyer
Page Updated on January 06, 2022
Mississippi mesothelioma lawyers help asbestos victims, and their families fight for justice. Mississippi's shipyards and industrial job sites exposed many workers and contributed to many asbestos-related deaths throughout the state.
If you or a loved one have been diagnosed with mesothelioma, asbestos-related lung cancer, or asbestosis, you may be entitled to substantial compensation. Fill out our form to receive our free Financial Compensation Packet. Our packet is loaded with information on experienced mesothelioma attorneys in Mississippi, how to file a claim for asbestos trust funds, how to get paid in 90 days, and more.
FREE Financial Compensation Packet
Info on law firms that will recover your

highest compensation

Learn how to get paid in 90 days
File for your share of $30 billion in trust funds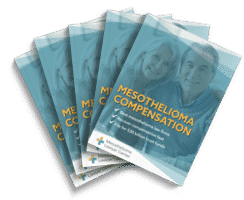 Free

Financial Compensation Packet
Info on law firms that will recover your

highest compensation

Learn how to get paid in 90 days
File for your share of $30 billion in trust funds
Keep in mind that we provide assistance to asbestos victims and their families in every city and town in Mississippi, including:
Jackson, Raleigh, Gulfport, Southaven, Hattiesburg, Biloxi, Meridian, Tupelo, Olive Branch, Greenville, Horn, Lake Pearl, Clinton, Madison, Starkville, Ridgeland, Vicksburg, Columbus, Brandon, Pascagoula, Oxford, Laurel, Gautier, Ocean Springs, Clarksdale, Greenwood, Natchez, Long Beach, Hernando, Corinth, Moss Point, Canton, Grenada, McComb, Brookhave,n Cleveland, Byram, Yazoo, West Point Bay, St. Louis, Petal, Picayune, D'Iberville, Indianola, Diamondhead, Booneville, New Albany, Gulf Hills, Flowood, Senatobia, St. Martin, Holly Springs, Batesville, Philadelphia, Kosciusko, Latimer, Amory, Richland, Waveland, Louisville, West Hattiesburg, Columbia, Gulf Park Estates, Pontotoc, Vancleave, Forest, Aberdeen, Ripley, Pass Christian, Carthage, Saltillo, Waynesboro, Crystal Springs, Winona, Ellisville, Wiggins, Magee, Leland, Florence, University, Pearl River, Fulton, Hazlehurst, Beechwood, Escatawpa, Houston, Tutwiler, Nicholson, Morton, Newton, Water Valley, Baldwyn, New Hope, Mississippi State, Verona, Iuka, Lucedale, Ruleville, Poplarville, Macon, Okolona, and more.
Mississippi Asbestos Facts
Mississippi recorded 2,365 deaths related to asbestos between 1999 and 2017.
Of those deaths, 1,404 were from lung cancer, 632 from asbestosis, and 351 from mesothelioma.
The highest numbers of asbestos-related deaths in the state are in the counties along the Gulf of Mexico.
Asbestos in Mississippi Industries
Mississippi has long been a cotton-growing state, but its industrial base diversified in the 20th and 21st Centuries to a mix of agriculture and industrial workplaces.
The largely rural population of the state limited asbestos exposure as those of more industrialized states in the Union. Still, it ranks in the middle of all 50 states in asbestos-related illnesses and deaths because of shipbuilding and oil production along the Gulf Coast.
Gulfport is one of the epicenters of Mississippi's asbestos problem. It is home to several major shipyards, including the Trinity Marine Group yard that builds yachts and other watercraft. This facility covers 38 acres of Gulfport's waterfront and includes a manufacturing area that encompasses 200,000 square feet.
Though Trinity was founded in the 1990s, a decade after most shipyards stopped using asbestos on newly constructed vessels, the yard had already been operating under the banner of the Halter Marine Group. Halter's pre-1970s shipbuilding processes used large amounts of asbestos. Most Trinity Yacht workers were exposed to asbestos fibers while building or repairing vessels.
Pascagoula is another major center for shipbuilding on Mississippi's Gulf Coast. The city is home to Ingalls Shipbuilding, the largest source of jobs in the state. This shipyard covers 800 acres of Pascagoula and is a major source of ships for the U.S. Navy. Ingalls Shipbuilding and its predecessors in Pascagoula began operating at the peak era of asbestos use in the shipbuilding industry (the 1930s to early 1970s).
Job Sites Associated with Asbestos Use in Mississippi
Power Companies
Mississippi Power and Light, Hattiesburg
Hercules Power Plant, Hattiesburg
Mississippi Power and Light, Greenville
Mississippi Power and Light, Jackson
Mississippi Power and Light, Vicksburg
Vicksburg Power Plant, Vicksburg
Watson Power Plant, Gulfport
Wilson Power Plant, Vicksburg
Mississippi Power and Light, Tupelo
Philips Day-Brite, Tupelo
Shipyards
Ingalls Shipbuilding, Pascagoula
Lighten Shipyard, Pascagoula
Chicago Bridge and Iron Shipyard, Pascagoula
Paper Companies
Georgia Pacific Pulp and Paper, Monticello
St. Regis Paper Company, Monticello
Hospitals and Schools
Denman Junior High School: Mccomb
University of Mississippi, Oxford
Coahoma County Hospital, Clarksville
Columbia Training School, Columbia
Other Businesses
V.A. Medical Center, Jackson
Greenville Mills, Greenville
Armstrong Cork Company, Jackson
Transco Compression Station, Hattiesburg
Mississippi Gulf Refining Company, Purvis
Black Creek Refinery, Purvis
Kaiser Aluminum, Purvis
Mississippi Asbestos Laws
The Mississippi Department of Environmental Quality (MDEQ) is responsible for the implementation and enforcement of asbestos abatement laws in the state.
Demolition and renovation activities in the state of Mississippi require prior approval as well as prior written notice, under Section 8 of APC-S-1.
Demolitions and renovations involving residential homes with less than four dwelling units are exempt from approval and written notification.
A certified MDEQ inspector must inspect any structure prior to demolition and/or renovation for asbestos.
NESHAP law 40 CFR Part 61, Subpart M, must be adhered to at all times before, during, and after an asbestos abatement project.
Schools must follow the asbestos procedures defined by the Asbestos Hazard Emergency Response Act (AHERA), which is set forth by the EPA.
An approved landfill must be used at all times for the disposal of asbestos. Asbestos must also be encapsulated and clearly labeled.
For more information on state-specific asbestos laws in Mississippi, contact the MDEQ at 601-961-5769. For details on school procedures, visit the official EPA school buildings website.
Medical Assistance for Mississippi Asbestos Victims
Mesothelioma is a rare and life-threatening disease. It is important for anyone diagnosed with an asbestos-related disease like this to seek medical help from qualified physicians and clinics that specialize in these types of illnesses.
Currently, there are no medical facilities in Mississippi backed by the National Cancer Institute (NCI).
However, Oxford's Baptist Centers for Cancer Care is a cutting-edge medical facility that focuses on all forms of cancer. BCCC has won several awards, including the Gold Certification Seal Standard by the Mississippi cancer registry.
Located in nearby Nashville, Tennessee, the Vanderbilt-Ingram Cancer Center is an NCI-designated medical facility that offers patients a wide variety of treatment and rehabilitation options.
Additionally, the University of Alabama Kirklin Clinic was explicitly made for mesothelioma patients.
Statute of Limitations for Asbestos Lawsuits in Mississippi
To file an asbestos-related lawsuit in Mississippi, plaintiffs must file within the state's statutes of limitations which mandates that the case must be filed within three years from an official diagnosis and within three years from the time of death for a wrongful death lawsuit.
Legal Help in Mississippi
As previously mentioned, if you've been exposed to asbestos and suffer from mesothelioma, asbestos-related lung cancer, or asbestosis, you may be entitled to compensatory damages. Remember to fill out our form to get your free Financial Compensation Packet, with information on experienced asbestos and mesothelioma lawyers in your area. If you have questions or need assistance, contact us toll-free at 800-793-4540.
FREE Financial Compensation Packet
Info on law firms that will recover your

highest compensation

Learn how to get paid in 90 days
File for your share of $30 billion in trust funds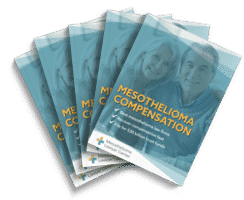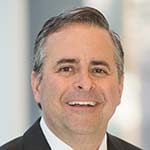 Paul Danziger grew up in Houston, Texas and earned a law degree from Northwestern University School of Law in Chicago. For over 25 years years he has focused on representing mesothelioma cancer victims and others hurt by asbestos exposure. Paul and his law firm have represented thousands of people diagnosed with mesothelioma, asbestosis, and lung cancer, recovering significant compensation for injured clients. Every client is extremely important to Paul and he will take every call from clients who want to speak with him. Paul and his law firm handle mesothelioma cases throughout the United States.