Veteran Mesothelioma Claims Guide
Page Updated on July 31, 2020
Asbestos was widely used in many industries throughout much of the 20th Century. Until the mid-1970s, the U.S. armed forces were among the largest users of the toxic asbestos and asbestos-containing materials. Subsequently, over 20 million veterans were exposed to asbestos during their time in the military.
If you or a loved one have been diagnosed with mesothelioma, asbestos-related lung cancer, or asbestosis, you may be eligible for substantial compensation. There is currently over $30 billion in asbestos trust funds, set up for those who are victims of asbestos-related diseases. We invite you to fill out our form today for a free Financial Compensation Packet, filled with information about experienced mesothelioma lawyers in your area, how to get paid in 90 days, how to file an asbestos trust fund claim, and much more.
Free

Financial Compensation Packet
Info on law firms that will recover your

highest compensation

Learn how to get paid in 90 days
File for your share of $30 billion in trust funds
Major Military Occupations Associated with Asbestos
Since mesothelioma is caused almost exclusively by exposure to asbestos, the U.S. military and the Department of Veterans Affairs (VA) recognize this disease as a service-related disability. According to the VA, personnel who worked in any of the following occupations may have been exposed to asbestos when they were on active duty:
Carpentry and construction
Demolition of old structures
Insulation work
Manufacturing and installation of cement sheet, flooring, pipe products, or roofing
Milling
Mining
Servicing of friction products such as brake linings or clutch facings
Shipyard work
The VA also acknowledges the possibility that veterans who served in the Middle East, especially in Iraq and adjoining countries, were exposed to asbestos. Many old structures in the region contain asbestos. Military personnel and civilian defense contractors on duty in this part of the world are constantly exposed to asbestos fibers when these buildings are damaged or demolished.
Filing a Claim
According to the VA, any veteran exposed to asbestos during their time in the armed forces who develops asbestosis, asbestos-related lung cancer or mesothelioma is eligible for service-connected compensation benefits.
The VA has the following eligibility requirements for veterans in order to process asbestos related claims:
Veterans must have been discharged under all conditions except dishonorable
Veterans must have been exposed to asbestos while serving in the armed forces
Veterans must have a disease or disability connected to the asbestos exposure that took place in military service
Evidence Requirements to File Service Related Asbestos Claims
The VA recognizes asbestosis, asbestos-related lung cancer, and malignant mesothelioma as diseases or disabilities connected to asbestos exposure if such exposure took place during a claimant's term of active duty service. To ensure that the claims are processed properly and to prevent false claims from being filed, the VA has established the following evidence requirements:
Veterans filing an asbestos exposure claim must show that the exposure occurred when they were on active duty. They can describe their Military Occupation Specialty (MOS) or where they were stationed at the time.
Veterans are required to show proof that they have asbestosis, lung cancer, or mesothelioma, and that a causative link exists between these diseases or disabilities and asbestos exposure while they were in the armed forces. It is important to note that the VA will not process claims of asbestos exposure per se; veterans must file claims based on the asbestos-related disease or disability.
As part of the claims process, the VA will routinely ask veterans to undergo a medical exam and seek a physician's determination if the disability or disease is connected to asbestos exposure.
Four Quick Facts About VA Disability Compensation Claims
The Department of Veterans Affairs is surrounded by a web of myths and misconceptions about what it does and how its compensation programs work. Many people, even those who have been in the military, often don't file disability claims because they think they are not qualified to do so. This section consists of four quick facts that will dispel some of these myths and misconceptions.
Former members of the military do not need to have seen combat or served during wartime to be considered veterans. A company clerk who was in the Army after the 1983 invasion of Grenada and left the service before Operation Just Cause in 1989 is as much a veteran as a Marine who saw action in those two operations.
Veterans can file for VA compensation under any type of discharge from military service except Dishonorable Discharge. Contrary to a common misconception, Veterans separated from the armed forces under all other discharge conditions, including Bad Conduct Discharge and Other-than-Honorable Discharge, are still eligible for VA benefits and compensation.
The VA will not force veterans who file any medical disability claim to see a VA physician. Though veterans who obtain a VA Disability Rating are eligible for VA Health Care, enrollment is not compulsory. Veterans enrolled in other insurance programs with their own physicians can keep them and are not forced to switch to VA Health Care or VA-approved doctors.
Survivors of veterans who died from mesothelioma or any asbestos-related condition but did not file a claim with the VA are just as eligible for Dependency and Indemnity Compensation (DIC) as survivors of veterans that filed for disability compensation. The DIC vetting process is slower in such cases and survivors must persuade VA case evaluators that the veteran's asbestos exposure took place during his or her time in the military.
VA Compensation for Service-Related Mesothelioma
The VA compensation guidelines are based on disability ratings which are determined by how seriously disabled a veteran is. These ratings are explained as a percentage scale, starting with 0 (minimal disability) to 100 (full disability.
Compensation amounts vary depending on the disability ratings, which are measured in increments of 10 percentage points. For example, a married veteran with a spouse and one child and a 100% disability rating is currently entitled to receive a little over $3,000 per month. Most cancers, including mesothelioma and lung cancer, have a VA disability rating of 100%.
Per VA and government regulations, VA disability compensation is tax-free. Veterans are eligible for compensation if the disability or disease is conclusively shown to be connected to their time in the military.
Legal Help for Veterans
If you've been injured by mesothelioma, asbestos-related lung cancer, or asbestosis, keep in mind that there is a good chance that you'll qualify for considerable compensation. Don't forget to fill out our form to get our free Financial Compensation Packet, filled with information on the experienced asbestos and mesothelioma attorneys in your area.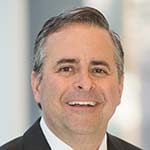 Paul Danziger grew up in Houston, Texas and earned a law degree from Northwestern University School of Law in Chicago. For over 25 years years he has focused on representing mesothelioma cancer victims and others hurt by asbestos exposure. Paul and his law firm have represented thousands of people diagnosed with mesothelioma, asbestosis, and lung cancer, recovering significant compensation for injured clients. Every client is extremely important to Paul and he will take every call from clients who want to speak with him. Paul and his law firm handle mesothelioma cases throughout the United States.