Page Updated on June 07, 2023
Mesothelioma settlements average from $1 million to $1.4 million in compensation for victims of asbestos exposure. Companies that exposed workers to asbestos pay settlements to avoid going to trial. A trial takes longer, while a settlement compensates victims and families more quickly.
If you were diagnosed with mesothelioma, asbestos-related lung cancer, or asbestosis, you might be entitled to considerable compensation. Fill out our form to get a free Financial Compensation Packet. You'll learn about the experienced mesothelioma lawyers in your area, how to get paid in 90 days, how to file a claim for the asbestos trust funds, and more.
FREE Financial Compensation Packet
Info on law firms that will recover your

highest compensation

Learn how to get paid in 90 days
File for your share of $30 billion in trust funds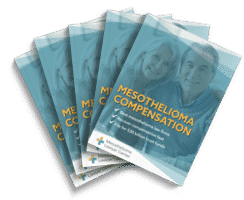 Free

Financial Compensation Packet
Info on law firms that will recover your

highest compensation

Learn how to get paid in 90 days
File for your share of $30 billion in trust funds
What Are Mesothelioma Settlements?
Mesothelioma and asbestos lawsuits rarely go to trial. They usually end in settlements. A mesothelioma settlement is an amount of compensation the defendants agree to pay the plaintiffs.
To get a settlement, the victim of asbestos exposure files a lawsuit against the companies that made or provided the asbestos materials. Once their lawyers build a strong case, they negotiate with the defendants' lawyers to get a fair amount.
If a lawsuit stalls during settlement negotiations, it might go to trial. In that case, instead of a settlement, the plaintiff has a chance of getting a jury award. If they lose the trial, they get no compensation.
Even after a win in a trial, the defendants can appeal, attempt to reduce the verdict amount, or have the verdict overturned.
How Do I Know if I'm Eligible for a Mesothelioma Settlement?
The best way to determine your eligibility is to consult with an experienced mesothelioma cancer lawyer or law firm. You can seek a mesothelioma settlement if you are diagnosed with an asbestos illness.
Nearly all cases of asbestos illnesses, like mesothelioma, are preventable. Your lawyer can find one or more companies to hold liable for your resulting expenses.
Loved ones are also often eligible to file a lawsuit and get a settlement. You can file a wrongful death lawsuit if you lost a loved one to asbestos exposure.
Review of Our Services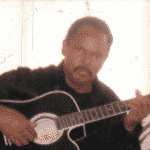 Mylon B.
"The doctors I met said there was nothing that could be done for me. One said I should make funeral arrangements. You directed me to the right doctor and so here I am. You guys were my life saver. Without your firm, I would not have had the financial resources or medical assistance I needed so badly."
How Do I Get a Mesothelioma Settlement?
If you're eligible for a settlement, you must work with an experienced lawyer. The process involves many steps and complicated laws. For the best results, you need a good asbestos attorney.
Filing a Lawsuit
To get a settlement, you have to file a lawsuit against one or more defendants. Your lawyer will do the research to identify defendants and will then file on your behalf. You will then wait for a response. Some defendants will immediately offer a settlement.
Discovery
Most defendants will not immediately settle but will respond to the suit with a denial of negligence. This opens a discovery period. Both sides gather information to build a case.
Settlement Negotiations
Most defendants are prepared to negotiate a settlement, even if they still deny negligence. Your lawyer will represent you in these negotiations to get the maximum amount you are entitled to.
Trial
If both sides disagree on a settlement, you can take the case to trial. A jury listens to and gives a verdict based on evidence from each side. Sometimes, a defendant will agree to settle during the trial, ending it.
If you, as the plaintiff, win the trial, the jury will award you an amount of damages to be paid by the defendants. This is not always the end, though. They can and often do appeal to reduce the amount or to overturn the verdict.
How Are Settlement Amounts Decided?
The amount you get from a settlement is essential. This money covers costly medical expenses, ongoing care, and your lost wages and support for dependents.
Multiple factors help determine mesothelioma settlement amounts:
Companies Involved. You may be entitled to more compensation if multiple companies exposed you to asbestos. Those companies' actions also count. The more negligent their actions, the more they may compensate you.
Extent of the Exposure. The longer you were exposed to asbestos and the greater the amount, the more compensation you may receive.
Severity of the Illness. Your diagnosis and extent of illness are very important in determining a settlement amount. The sicker you are, the more compensation you need.
Medical Expenses. During negotiations for a settlement, both sides will consider how much you have paid in medical bills, outstanding bills, and expected future expenses for treatment, support, and home care.
Lost Wages. If you can no longer work, your settlement should cover lost wages.
Dependents. Your dependents also come into consideration because you may be unable to support them because of your illness.
Pain and Suffering. Negotiations also consider non-economic damages, often called pain and suffering expenses. These are the costs that cannot be monetized, like physical pain, emotional distress, and loss of companionship for loved ones.
How Much Can I Get for a Mesothelioma Settlement?
Because settlement amounts vary so much by case, there is no way to predict an exact amount you might get. Your lawyer will go through all the details of your situation to determine a fair amount. They will then seek that amount through negotiations with the defendants' lawyers.
What Is the Average Mesothelioma Settlement?
Mesothelioma and asbestos lawsuits most often end in settlements. Very few go to trial, where a jury determines the damages amounts. Settlement amounts average between $1 million and $1.4 million.
The highest payouts for mesothelioma lawsuits are typically jury awards. When a case goes to trial, there is a risk that the plaintiff will lose. On the other hand, if they win, the jury will often award a large amount, often tens of millions of dollars.
FAQs About Mesothelioma Settlements
If you have more questions about mesothelioma settlements, contact an experienced asbestos law firm in your area.
Do I Have to Work with a Lawyer to Get a Mesothelioma Settlement?
Legal representation is not required for seeking a settlement, but it is strongly recommended. Asbestos lawsuits are complicated. The defendants will have big legal teams behind them. You need experienced lawyers who have helped other asbestos victims for the best chance of getting a settlement.
What if I Can't Afford a Lawyer?
Reputable asbestos attorneys never charge clients a fee until they win a settlement. You should not have to pay anything until they win your case. A law firm that requires up-front fees doesn't have the resources to investigate and pursue your claim.
Does Everyone with Mesothelioma Get a Settlement?
A mesothelioma diagnosis is almost always caused by negligent asbestos exposure. If you have mesothelioma, you are likely eligible to receive compensation of some type.
If My Family Member Died of Mesothelioma, Can I Get a Settlement?
Yes, you can file a wrongful death lawsuit to seek compensation. If your loved one filed a personal injury lawsuit but passed away before it concluded, you can continue the case, begin a wrongful death suit, or let their estate continue.
Is it Better to Settle or Go to Trial?
Your lawyer can advise you on this, but a settlement is the better choice for most people. Jury verdicts usually award more money than settlements, but they take much longer. With mesothelioma, time is limited, so a settlement makes sense. Also, when going to trial, you run the risk of getting nothing at all.
Will My Mesothelioma Settlement Be Taxed?
Most of your settlement is unlikely to be taxed. You may need to pay taxes on a portion of the settlement covering lost wages.
How Long Does it Take to Get an Asbestos Mesothelioma Lawsuit Settlement?
A settlement may take just a couple of months but could take a year or more to resolve. A settlement typically takes much less time to resolve than a lawsuit that goes to trial.
Examples of Large Asbestos Settlements
Asbestos lawsuits vary widely in how they end for victims. Many of the most important cases have resulted in significant settlements for plaintiffs:
Union Carbide
In 2006, former plastic molder David Bakkie was awarded $18.5 million by a California jury in his lawsuit against Union Carbide.
The 49-year-old Sacramento resident developed mesothelioma as a result of on-the-job asbestos exposure. He died of asbestos cancer on July 17, 2007.
In June of 2012, a jury in Los Angeles awarded $48 million to the family of Bobbie Izell, a former contractor who developed mesothelioma after inhaling asbestos fibers while performing home inspections throughout his career.
His family filed a lawsuit against Union Carbide, which made many asbestos-containing home construction materials.
U.S. Engineering Co.
Nancy Lopez, a former Jackson County, Missouri, court employee, received $10 million after being exposed to asbestos during the courthouse renovations while working as a judicial administrative assistant.
The U.S. Engineering Co. started renovating the courthouse in 1983. Lopez was continuously exposed to asbestos each day she reported to work.
Decades later, she was diagnosed with malignant mesothelioma. Lopez passed away in 2010, but her surviving family continued her lawsuit and won the settlement amount.
Johns Manville and Travelers Insurance Corporations
A federal judge ordered the Travelers insurance corporation to pay $500 million to several victims exposed to asbestos while working for Johns Manville.
It is one of the largest settlement amounts in asbestos litigation history. The Travelers Indemnity Company and the Travelers Casualty and Surety Company of America were the insurers for Johns Manville.
The Crane Company
In 2012, Doris K. Dummit, the widow of Robert Dummit, won a settlement of $8 million after her husband died from mesothelioma due to prolonged exposure at work.
A United States Navy veteran, Robert worked around asbestos for decades while employed by Crane Company.
Crane denied any wrongdoing and argued they were not liable due to the government contract defense. Still, it was decided that the company was 99% responsible for Ronald's health complications after hiding known information about asbestos's hazardous effects.
W.R. Grace & Co.
In 2011, a judge in Montana approved one of the largest settlements in history against W.R. Grace & Co. in Libby, Montana. The settlement was $43 million, and the individual settlement amounts ranged from $500 to around $60,000 per plaintiff.
A few years earlier, in 2009, the company was also fined $54 million by the United States government for cleanup costs. The mine was littered with vermiculite, asbestos, and other dangerous products that put the public at risk.
Dana Corporation and Felt Products MFG Co.
The largest payout to asbestos victims in New York occurred in 2017. Edward Robaey and his wife Marlena started a lawsuit against Dana, Fel-Pro, and a few other companies after Edward was diagnosed with peritoneal mesothelioma in 2012.
Edward spent decades working on cars and encountered asbestos in car parts made by these and other companies.
Dana was 40 percent liable for his illness, having made the gaskets Edward used in car repairs. The gaskets were made with asbestos. Fel-Pro was determined to be 30 percent liable.
The award given to the Robaeys was $75 million, including $50 million for pain and suffering and $25 million for loss of consortium.
Legal Help with Your Settlement
Don't forget to fill out our form to get our free Financial Compensation Packet, filled with information on the experienced asbestos and mesothelioma attorneys in your area. For additional assistance or questions, contact us at 800-793-4540.
FREE Financial Compensation Packet
Info on law firms that will recover your

highest compensation

Learn how to get paid in 90 days
File for your share of $30 billion in trust funds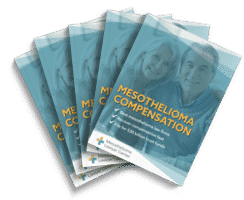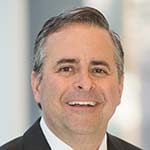 Paul Danziger grew up in Houston, Texas and earned a law degree from Northwestern University School of Law in Chicago. For over 25 years years he has focused on representing mesothelioma cancer victims and others hurt by asbestos exposure. Paul and his law firm have represented thousands of people diagnosed with mesothelioma, asbestosis, and lung cancer, recovering significant compensation for injured clients. Every client is extremely important to Paul and he will take every call from clients who want to speak with him. Paul and his law firm handle mesothelioma cases throughout the United States.