Page Updated on July 13, 2021
Lawsuits against companies that exposed workers to asbestos usually end in mesothelioma settlements. When a settlement happens, the defendants are found liable for failing to warn workers of the risks of asbestos exposure and the risks of mesothelioma, asbestosis, and other related health conditions. On average, mesothelioma cases settle for $1 million to $1.4 million.
If you were diagnosed with mesothelioma, asbestos-related lung cancer, or asbestosis, you may be entitled to considerable compensation. Fill out our form to get a free Financial Compensation Packet. You'll learn about the experienced mesothelioma lawyers in your area, how to get paid in 90 days, how to file a claim for the asbestos trust funds, and more.
Free

Financial Compensation Packet
Info on law firms that will recover your

highest compensation

Learn how to get paid in 90 days
File for your share of $30 billion in trust funds
Factors that Determine Settlement Amounts
If you or a loved one is considering starting action against a company you believe to be liable for asbestos exposure and resulting illness, keep in mind that it's impossible to know in advance how much a settlement or award will be.
There are multiple factors that help determine settlement amounts and jury-awarded compensation:
Company Liability
In some cases, the settlement amount may be lower if it's proven that companies and manufacturers who supplied asbestos to job sites stopped production once they were aware of its dangers.
On the other hand, some companies were well-aware of the dangers of using asbestos yet continued to do so to maintain profits. In these types of mesothelioma lawsuits, settlement amounts are typically higher because liability is greater.
Review of Our Services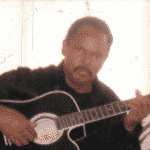 Mylon B.
"The doctors I met said there was nothing that could be done for me. One said I should make funeral arrangements. You directed me to the right doctor and so here I am. You guys were my life saver. Without your firm, I would not have had the financial resources or medical assistance I needed so badly."
The Number of Companies Named in the Lawsuit
It is not uncommon for a case to involve several companies that provided various materials and products to a workplace where people were exposed to asbestos.
Each of these companies may be liable for damages, meaning the settlement will more than likely be higher when compared to a case in which only one company is responsible.
Location
The way your case is handled depends on the state in which you file.
While some states make it relatively easy to file a mesothelioma lawsuit, other states require additional evidence and may limit the time you have to file. These limits can affect settlement or award amounts.
Further, it's always a good idea to have a comprehensive understanding of your state laws, including your state's statute of limitations.
The statute of limitations for mesothelioma lawsuits varies by state from just one year to six years. If you have questions regarding your state laws, your mesothelioma attorney will be able to help you understand them and how they impact your case and settlement.
Case Specifics
The specifics of your case and situation, including your age, how long you were exposed to asbestos, your medical diagnosis, and past medical issues will all factor into the settlement amount.
For example, while one person with a history of smoking prior to asbestos exposure may receive a certain amount, another person who has the same asbestos-related illness and worked at the same job site may receive a higher amount because they never smoked.
Lawyer Fees
Mesothelioma lawyers usually set their fees as a percentage of the amount that you win.
Make sure to keep this in mind once you win your settlement. Whatever fees you agreed upon with your attorney will be taken out of your settlement amount once your case is finished and your payments start.
In the event that your case doesn't settle and it goes to trial, there may be additional fees. Again, this is something that you should discuss with your lawyer beforehand so that there aren't any surprises later.
Most mesothelioma attorneys work on a contingency-fee-basis, meaning they only get paid if and when you get your compensation.
Choose an attorney or law firm that offers contingency-based fees. Attorneys who are unable to provide this option may not have the financial resources needed to successfully work on your case.
Lost Wages
Lost wages and the estimated amount of future lost wages will be factored into the settlement amount.
Of course, the amounts of lost wages will be according to how long you are out of work, the amount of pay the plaintiff should have made, and the estimated amount of pay that you'll lose because of the illness.
In some states, loss of future pay increase and loss of future promotions are factored into lost wages.
An economics expert is generally needed to determine the pay increase you would have gotten had you not been injured by asbestos.
Medical Bills
Medical bills are an important factor when determining the settlement amount. Doctor visits, surgery, chemotherapy, medication, rehabilitation, physical therapy, and a myriad of other medical expenses are considered.
Medical expenses in a mesothelioma lawsuit will start from the time the patient became ill, including the trips to the physician's office or medical centers beforehand.
In other words, your medical expenses included in the settlement amount start when you first learned something was wrong and you sought medical help.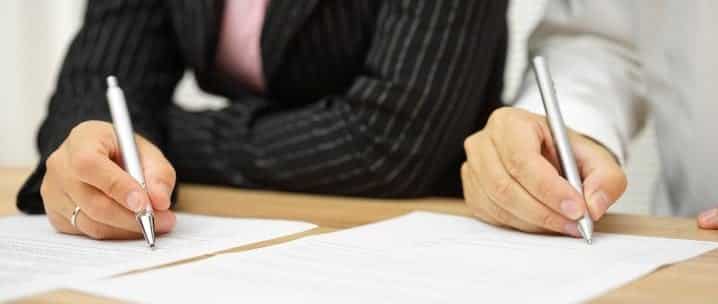 Asbestos, Mass Torts, and the Largest Settlements
For decades the asbestos industry maintained a stranglehold on asbestos-related lawsuits and information about the dangers of asbestos exposure.
By the mid-1950s, asbestos was not only a lucrative product for the economy, but it was an important commodity for national defense.
According to researcher Michelle White of the University of California at San Diego, the U.S. consumption of asbestos grew from 100,000 metric tons in 1932 to 700,000 metric tons in 1951.
Asbestos consumption peaked in 1974 with a whopping 750,000 metric tons.
Use of asbestos decreased only after an Environmental Protection Agency (EPA) 1970s report, which showed that mesothelioma and lung cancer were directly caused by asbestos exposure.
Regulations were put in place to limit asbestos use, although it has never been completely banned.
Decades of heavy asbestos use have caught up to those who were responsible for exposing workers. Thousands of people have been diagnosed with asbestos-related health conditions and have filed lawsuits seeking compensation.
According to White's 2004 study of asbestos and mass torts, by the close of 2002 "730,000 individuals had filed lawsuits against more than 8,400 defendants, and the total amount that defendants and insurers spent on resolving claims was more than $70 billion."
Some of the most notable settlements involve big companies and huge amounts of compensation for victims.
Union Carbide
In 2006, former plastic molder David Bakkie was awarded $18.5 million by a California jury in his lawsuit against Union Carbide.
The 49-year-old Sacramento resident developed mesothelioma as a result of on-the-job asbestos exposure. He died of asbestos cancer on July 17, 2007.
In June of 2012, a jury in Los Angeles awarded $48 million to the family of Bobbie Izell, a former contractor who developed mesothelioma after inhaling asbestos fibers while performing home inspections throughout his career.
His family filed the lawsuit against Union Carbide, the company that made many asbestos-containing home construction materials.
U.S. Engineering Co.
Nancy Lopez, a former Jackson County, Missouri, court employee, received $10 million after being exposed to asbestos during the renovations of a courthouse that occurred while she was working as a judicial administrative assistant.
The U.S. Engineering Co. started renovating the courthouse in 1983. Lopez was continuously exposed to asbestos each day she reported to work.
Decades later, she was diagnosed with malignant mesothelioma. Lopez passed away in 2010, but her surviving family continued her lawsuit and won the settlement amount.
Johns Manville and Travelers Insurance Corporations
A federal judge ordered the Travelers insurance corporation to pay $500 million to several victims who were exposed to asbestos while working for Johns Manville.
It is one of the largest settlement amounts in asbestos litigation history. The Travelers Indemnity Company, along with the Travelers Casualty and Surety Company of America, were the insurers for Johns Manville.
The Crane Company
In 2012, Doris K. Dummit, the widow of Robert Dummit, won a settlement of $8 million after her husband died from mesothelioma due to prolonged exposure at work.
Robert, a United States Navy veteran, worked around asbestos for decades while employed by Crane Company.
Although Crane denied any wrongdoing and argued that they were not liable due to the government contract defense, it was decided that the company was 99% responsible for Ronald's health complications after they hid known information about the hazardous effects of asbestos.
W.R. Grace & Co.
In 2011, a judge in Montana approved one of the largest settlements in history against the W.R. Grace & Co. in Libby, Montana. The settlement was $43 million, and the individual settlement amounts ranged from $500 to around $60,000 per plaintiff.
A few years earlier, in 2009, the company was also fined $54 million by the United States government for cleanup costs. The mine was littered with vermiculite, asbestos, and other dangerous products that put the public at risk.
Dana Corporation and Felt Products MFG Co.
The largest payout to asbestos victims in New York occurred in 2017. Edward Robaey and his wife Marlena started a lawsuit against Dana, Fel-Pro, and a few other companies after Edward was diagnosed with peritoneal mesothelioma in 2012.
Edward spent decades working on cars and was exposed to asbestos through car parts made by these and other companies.
Dana was found to be 40 percent liable for his illness, having made the gaskets Edward used in car repairs. The gaskets were made with asbestos. Fel-Pro was determined to be 30 percent liable.
The award given to the Robaeys was $75 million and included $50 million for pain and suffering and $25 million for loss of consortium.
Legal Help with Your Settlement
Don't forget to fill out our form to get our free Financial Compensation Packet, filled with information on the experienced asbestos and mesothelioma attorneys in your area. For additional assistance or questions, contact us at 800-793-4540.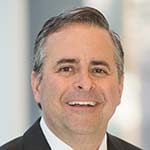 Paul Danziger grew up in Houston, Texas and earned a law degree from Northwestern University School of Law in Chicago. For over 25 years years he has focused on representing mesothelioma cancer victims and others hurt by asbestos exposure. Paul and his law firm have represented thousands of people diagnosed with mesothelioma, asbestosis, and lung cancer, recovering significant compensation for injured clients. Every client is extremely important to Paul and he will take every call from clients who want to speak with him. Paul and his law firm handle mesothelioma cases throughout the United States.