Omaha Mesothelioma Lawyer
Page Updated on July 06, 2023
An Omaha mesothelioma lawyer can help you if you've been harmed by asbestos exposure. Omaha has a long industrial history crucial to the local economy, but many of the companies in the state used asbestos and put workers and residents at risk.
If you've been diagnosed with mesothelioma, asbestos-related lung cancer, or asbestosis, you may be entitled to substantial compensation for pain, suffering, lost wages, and much more. Fill out our form to receive our free Financial Compensation Packet. Our packet is loaded with information on experienced mesothelioma attorneys in Omaha, how to file a claim for asbestos trust funds, how to get paid in 90 days, and more.
FREE Financial Compensation Packet
Info on law firms that will recover your

highest compensation

Learn how to get paid in 90 days
File for your share of $30 billion in trust funds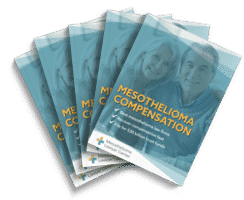 Free

Financial Compensation Packet
Info on law firms that will recover your

highest compensation

Learn how to get paid in 90 days
File for your share of $30 billion in trust funds
Omaha Asbestos Facts
Douglas County and Omaha account for the largest number of asbestos-related deaths in Nebraska.
Between 1999 and 2017, more than 501 people in the county died from asbestos exposure and illness out of just over 1,600 such deaths in the state.
Several industries, as well as older buildings constructed with asbestos, have caused exposure and continue to be an issue in Omaha.
Asbestos Exposure and Mesothelioma
Asbestos exposure causes mesothelioma, a devastating cancer with a poor prognosis. If you worked with or around asbestos, you might have inhaled its fibers. Those fibers cause inflammation and damage in tissues and cells.
Some people exposed to asbestos develop illnesses decades later. In addition to mesothelioma, asbestos causes lung cancer and asbestosis, a non-malignant disease.
Most people exposed to asbestos encountered it on the job. Companies can be held accountable for negligent exposure. Victims have a right to seek compensation for resulting damages.
Filing a Mesothelioma Lawsuit in Omaha
A mesothelioma lawsuit can help you get compensation to cover medical and other expenses. These lawsuits can be complicated, but an Omaha mesothelioma lawyer can guide you through the process and give you the best chance of a good outcome.
In addition to a mesothelioma injury lawsuit, an asbestos attorney can help you make other types of claims to seek compensation:
Asbestos trust fund claim. Asbestos trust funds currently contain nearly $30 billion to compensate asbestos-exposure victims. Ask your lawyer if you are eligible for any of these trust funds.
Wrongful death lawsuit. If you lost a loved one to mesothelioma, your lawyer can help you sue for damages.
Veteran benefits claim. If you are a veteran, your lawyer can determine if you were exposed to asbestos in the military. They can help you navigate the benefits system.
Most mesothelioma lawsuits end in settlements, which average between $1 million and $1.4 million. Jury awards are larger, but most of these cases do not go to trial.
Work with an Omaha Mesothelioma Lawyer at No Cost
Reputable asbestos firms do not charge for an initial consultation. If they take your case, they charge no fees until they win. You can contact and work with a lawyer at no cost, so don't hesitate to reach out.
Choose a lawyer with experience handling and winning asbestos cases. They should be part of a large firm. Because asbestos cases are complicated, you need the backing of a big firm with a lot of resources.
The firm will use these resources to investigate your past asbestos exposure. They use investigators and medical experts to gather evidence and prove that negligent asbestos exposure led to your current illness.
Where Was I Exposed to Asbestos in Omaha?
Many industries and workplaces in Omaha used asbestos for decades. These companies and those that supplied them with asbestos negligently exposed workers, putting them at risk for mesothelioma. These are just a few examples.
Western Mineral Products
Omaha was once home to an important vermiculite processing plant. Between 1967 and 1991, it handled over 165,000 tons of the mineral commonly used in construction minerals.
Owned by Western Minerals Products, the plant received shipments of vermiculite from the infamous W.R. Grace mines in Libby, Montana. The minerals shipped out from the Libby mines contained contaminating asbestos.
The Agency for Toxic Substances and Disease Registry concluded in a site report that workers and their families were likely to have been exposed to harmful levels of asbestos. Whether or not nearby residents were exposed is unknown.
Omaha Public Power District
Omaha Public Power District (OPPD) is Omaha's largest utility company. Almost all of its stations, plants, and facilities were constructed before the Environmental Protection Agency's (EPA) strict regulations on asbestos. Workers in these facilities risked asbestos exposure.
An Omaha judge awarded Dale Watson, a former employee of OPPD, compensation after he filed an asbestos lawsuit against the company in 2001. From 1979 to 1996, Watson inhaled asbestos fibers in the central maintenance department.
In 1997, Watson left OPPD. A few months later, a physician diagnosed him with pulmonary asbestosis.
Even though a different company employed Watson at the time of his diagnosis, the judge determined he developed asbestosis after spending long hours working at OPPD.
Potentially many more workers at OPPD were exposed to asbestos and developed illnesses. Asbestos was once used in the company's equipment, insulation, tiling, machinery, pipes, and machinery.
Other Job Sites and Businesses Associated with Asbestos Use in Omaha
Many industries used asbestos before the EPA's regulations. While some of these companies are no longer in business, many of the buildings with asbestos are still in use.
Electric and Power Companies
Anderson Electric
General Electric (GE-North Omaha Power Station, Unit 4)
Master Electronics
Omaha Steam Electric Station
Sperry Electric Light Company
Western Electric Plant
Bellview Power Plant
Nebraska Power & Light
Hospitals
The Nebraska Medical Center
Douglas County Community Mental Health Center
Lutheran Medical Hospital
St. Joseph's Hospital
Refineries
American Smelting and Refining Company (ASARCO)
Sinclair Refining
Hotels
Castle Hotel
Hilton Omaha Hotel
Additional Buildings and Job Sites
Alger Warehouse
Allied Chemical
Ceco Building Systems
Drake Williams Steel
Fairmont Creamery Company
Chaney Furnace Company
American Loan and Trusts
Blue Chip Auto Corporation
Armstrong Contracting and Supply
Cornhusker Motor Club
Ferer Aaron & Sons
Falstaff Brewing
First Methodist Church
Kelley Plant
Campbell's Soup
Kellogg Corporation
Kiewit Plaza
Land Paving Company
Northern Gas Products
Offutt Air Force Base
Olron Brothers Inc.
Omaha Gas Works
Omaha Ice and Cold Storage Corporation
Paul Davie and Sons
Quaker Oats Company
Swift & Company (Store and Store Rooms)
Thomas A. Walsh Manufacturing Company
United States Post Office and Garage
Dewey Park Tennis Center (J.L. Tatum Residence)
University of Nebraska- Activities Building
University of Nebraska- Gymnasium
St. Anthony Parish Church
Union Stock Yards (House Barns)
Puritan Manufacturing
Rosborough Fire Brick & Supply
Fred Krug Brewing Company
Jack Perry Plumbing
Sears, Roebuck & Company
United Benefit Life Insurance Company
Union Pacific Railroad Company
Willow Springs Distillery
Ongoing Asbestos Exposure in Omaha
Asbestos is less of a danger now than it was in workplaces in the past, but some people are still at risk of exposure. This is because many older buildings in Omaha were constructed with asbestos in several materials, like insulation.
Asbestos has been an ongoing issue in Omaha's police headquarters. The city has been in discussions to provide new, combined facilities for the police and firefighters due to numerous building issues. One of these is lingering asbestos that puts workers at risk of exposure.
People in Omaha also face risks of asbestos exposure in residential buildings. In 2019, residents of Legacy Crossing Apartment were forced to evacuate over asbestos concerns.
Cancer Treatment in Omaha
Several cancer treatment centers in Omaha provide quality care with innovative, cutting-edge technology. Each center offers treatment options, clinical trials, research, and specialized oncology.
Creighton University Medical Center
Cancer Center
601 North 30th Street
Suite 2803
Omaha, Nebraska 68131
Good Samaritan Health Systems
Mesothelioma Treatment Section
Connie S. Wittman,
RN, MN 10 E. 31st St.
Kearney, Nebraska
Creighton University Medical Center, Cancer Center
Mesothelioma Treatment Section
Brian W. Loggie, MD, Professor of Surgery, Chief, Division of Surgical Oncology,
Director, Cancer Center
601 N. 30th Street
Omaha, Nebraska 68131
CCOP-Missouri Valley Cancer Consortium
Mesothelioma Treatment Department
James A. Mailliard, MD
601 N. 30th St. #2565
Omaha, Nebraska 68131
Legal Assistance in Omaha and Additional Information
Remember, if you've been diagnosed with mesothelioma, asbestos-related lung cancer, or asbestosis, you may qualify for significant compensation. Remember to fill out our form to get your free Financial Compensation Packet, with information on asbestos and mesothelioma lawyers in your area. For questions and assistance, feel free to contact us at 800-793-4540.
FREE Financial Compensation Packet
Info on law firms that will recover your

highest compensation

Learn how to get paid in 90 days
File for your share of $30 billion in trust funds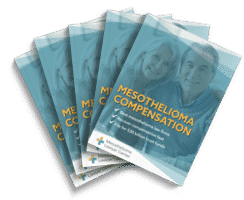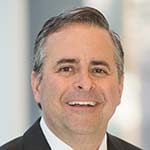 Paul Danziger grew up in Houston, Texas and earned a law degree from Northwestern University School of Law in Chicago. For over 25 years years he has focused on representing mesothelioma cancer victims and others hurt by asbestos exposure. Paul and his law firm have represented thousands of people diagnosed with mesothelioma, asbestosis, and lung cancer, recovering significant compensation for injured clients. Every client is extremely important to Paul and he will take every call from clients who want to speak with him. Paul and his law firm handle mesothelioma cases throughout the United States.