Pensacola Mesothelioma Lawyer
Page Updated on June 20, 2023
A Pensacola mesothelioma lawyer can help if you've received a diagnosis of an asbestos illness. The military installation, public and residential construction, and certain job sites in Pensacola contributed to harmful asbestos exposure to workers and residents for decades.
If you or a loved one have been diagnosed with mesothelioma, asbestos-related lung cancer, or asbestosis, you may be entitled to substantial compensation. Fill out our form to receive our free Financial Compensation Packet. Our packet is loaded with information on experienced mesothelioma attorneys in Pensacola, how to file a claim for asbestos trust funds, how to get paid in 90 days, and more.
FREE Financial Compensation Packet
Info on law firms that will recover your

highest compensation

Learn how to get paid in 90 days
File for your share of $30 billion in trust funds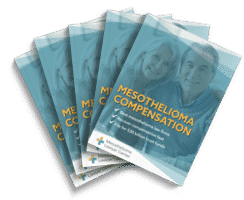 Free

Financial Compensation Packet
Info on law firms that will recover your

highest compensation

Learn how to get paid in 90 days
File for your share of $30 billion in trust funds
Pensacola Asbestos Facts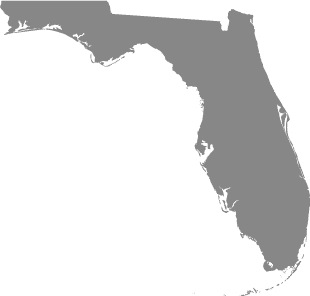 Pensacola and Escambia County had 339 deaths related to asbestos exposure in the years between 1999 and 2017.
While there are not a lot of industries in Pensacola, the Naval Air Station has been a big contributor to asbestos exposure.
The demolition of the historic John Sunday house in the city, and a resulting lawsuit over asbestos, highlight the lingering dangers and risk of exposure.
What Is Asbestos and How Does it Cause Mesothelioma?
Asbestos is a mineral that was once used heavily and is now known to be a human carcinogen. In other words, it causes cancer by damaging tissue and cells in the body.
If you worked around or directly with asbestos, you inhaled the tiny fibers. This is how they enter the body and cause damage. Not everyone exposed in this way gets sick. Some people develop devastating illnesses like mesothelioma or asbestos lung cancer decades after exposure.
How Was I Exposed to Asbestos in Pensacola, Florida?
Asbestos was once used heavily in many industries for its ability to insulate and strengthen materials. While not so common today, asbestos exposure in the past caused illness in many people decades later.
Most people with mesothelioma in Pensacola were exposed to asbestos in the workplace. These are just some examples of area employers and workplaces that put people at risk.
Naval Air Station Pensacola
The Pensacola area is nicknamed "The Cradle of Naval Aviation" after the U.S. Navy established its flight school in 1913. The air station provides initial primary instruction for every Navy, Marine Corps, and Coast Guard pilot and Naval Flight Officer.
The present air station and other facilities are located on the site of the old Pensacola Naval Base, established in 1825. Many of the Navy's early steam-powered vessels were among the first American military ships to use heat- and fire-resistant parts made from asbestos in engines, fittings, and insulation.
The large-scale use of asbestos in naval construction was supposed to make Navy warships and other vessels safer for their crews. Asbestos was also used in the construction industry to make military building materials fireproof or more resilient.
Construction materials with asbestos included roofing tiles, vinyl flooring, insulation, steam pipes, water heater valves, and other components that must be resistant to fire, heat, or electrical currents. These asbestos-containing materials (ACMs) were used extensively when NAS Pensacola was established in 1913.
All of the original structures built for the flight school contained some form of asbestos. Although many of these facilities have been torn down or have been part of the Navy's asbestos abatement program during periodic renovation projects, thousands of military personnel and civilian employees were already exposed to asbestos.
Pensacola Shipyard
Civilians who worked with or on ships were also at significant risk of asbestos exposure. Both military and civilian ships were once constructed with a lot of asbestos materials.
With a Gulf-side location, Pensacola has been an important spot for shipping, shipbuilding, and ship repair. The Pensacola Shipyard originated in 1917 as the Pensacola Shipbuilding Company.
Like any shipbuilding operation during that period, asbestos was a significant component of materials workers used. Shipbuilders, repair workers, and crew members all risked exposure.
James F. Crist Generating Plant
The James F. Crist Generating Plant, presently owned and operated by Gulf Power, is a coal-powered power plant with a generating capacity of 970,000 kilowatts. It began operations in early 1945 to provide more electricity to NAS Pensacola during the last months of World War II.
Like all electricity-producing facilities built before 1980, the James F. Crist plant contained asbestos in many of its components and workbenches, fire doors, and protective clothing made from asbestos cloth.
In 2009, four years after former Crist employee Woodrow McBride died of lung cancer after working in various asbestos-containing electrical plants, a jury awarded his widow Betsy $1 million in damages.
Mrs. McBride sued the James F. Crist Generating Plant and the Smith Power Plant in Southport. In her complaint, she stated that her late husband's illness was caused by exposure to asbestos when he was an employee there between 1968 and 1996.
Other Areas of Asbestos Exposure in Pensacola
In addition to these primary sources of asbestos in the area, several other workplaces and buildings are known to have contained or still contain asbestos:
Elementary Schools
Beulah Elementary
Pleasant Grove Elementary
High Schools
Booker T. Washington High School
Escambia High School
J.M. Tate High School
Pensacola Catholic High School
Pensacola Christian Academy
Pine Forest High School
Colleges and Universities
Pensacola Christian College
Pensacola State College
University of West Florida
Hospitals
Baptist Hospital
Naval Hospital Pensacola
Sacred Heart Health System
West Florida Hospital
Industrial Companies
Escambia Chemical Company
Gulf Power Company
International Paper – Pensacola Mill
Southern Utilities Company
Champion Paper
Monsanto
Why You Need a Pensacola Mesothelioma Lawyer
Mesothelioma is almost always a result of negligent asbestos exposure. Companies that exposed you likely knew of the risks. They can be held accountable, and you can recover damages for all the expenses you face.
To make a successful mesothelioma claim, you need a top Florida mesothelioma lawyer. These cases are complicated. Only work with an attorney with experience and who is backed by a large asbestos firm. They have the expertise and resources necessary to prove exposure and that it caused your illness.
Asbestos Cancer Treatment in Pensacola
In Pensacola, patients with mesothelioma or other asbestos-related cancers can seek treatment at Sacred Heart Cancer Center, a certified member of the MD Anderson Cancer Network. Sacred Heart Cancer Center provides a wide variety of cancer treatment options, including surgery, chemotherapy, and radiation therapy.
Sacred Heart Cancer Center
1545 Airport Blvd, Suite 3000
Pensacola, FL 32504
850-416-2770
Legal Assistance in Pensacola
If you or a loved one have mesothelioma, asbestos-related lung cancer, or asbestosis, keep in mind that you may qualify for significant compensation. Remember to fill out our form to get your free Financial Compensation Packet, with information on experienced asbestos and mesothelioma lawyers in your area. For questions and assistance, feel free to contact us at 800-793-4540.
Rebecca S. Vinocur heads up her own mesothelioma law firm based in Coral Gables, Florida. A graduate of the University of Miami School of Law, Rebecca has over twenty years of mesothelioma law practice in the state of Florida. She uses her experience and knowledge of asbestos litigation to fight on behalf of asbestos victims who are battling mesothelioma and other related illnesses.