Annapolis Mesothelioma Lawyer
Page Updated on January 16, 2020
Annapolis has had a strong presence in the maritime industries for a multitude of decades. Also, government, healthcare, and the military are part of the city's economical force. The construction of most the buildings, facilities, and naval ships in Annapolis were created with high use of asbestos, leading to many health-related issues and a multitude of lawsuits.
If you or a loved one suffer from mesothelioma, asbestos-related lung cancer, or asbestosis, you may qualify for significant compensation. We invite you to fill out our form today for a free Financial Compensation Packet, filled with information about top mesothelioma lawyers in Annapolis, how to get paid in 90 days, how to file an asbestos trust fund claim, and much more.
Annapolis Naval Academy
The Annapolis Naval Academy, also known as the U.S. Naval Academy, was in the spotlight when officials found asbestos in the school's public works department in March 1995. According to the Baltimore Sun, sheeting materials filled with asbestos somehow found their way into the department, leading to risks for students, staff members, workers, and school mechanics. The sheeting was originally created for gaskets and pipes in the school's heating plants and mechanical rooms.
The foreman of the public works department, Marion Lamb, alerted officials after it was discovered that the gasket material ordered from a manufacturer contained 80% asbestos. Yet, the materials had been used for many years before it was discovered. Lamb told officials that the manufacturers never told him that the materials contained high amounts of asbestos. In fact, Lamb thought the products were asbestos-free.
"We've been using it for several years. We were under the impression it was asbestos-free material," Lamb said.
Over 40 workers from different work centers were around the sheeting extensively, and since they were under the impression that there was no asbestos involved, no precautions were taken. Although the occupational health manager of the school ordered all of the sheeting to be removed, it was well after several people had already been exposed.
Just two months later in May of 1995, one of the school's maintenance workers reported that another asbestos-filled sheeting product was found in one of the school's workshops. Several workers were around a 2-foot square of asbestos-ridden sheeting product.
The materials were ordered from a manufacturer in Hanover, yet as mentioned earlier, none of the workers were aware that the manufacturer used asbestos when making the material.
Other Job Sites Associated with Asbestos in Annapolis
Kevin Hughes LTD
Old Mill Senior High School
Court of Special Appeals Building
Tawes Fine Arts Building (University of Maryland)
Annapolis Governor Sponsors Asbestos-Related Lawsuits
In 1991, Governor William Donald Schaefer agreed to sponsor a bill for those seeking to file a lawsuit against both local and state governments in an effort to regain millions of dollars from distributors and manufacturers of asbestos.
The bill changed the state of Maryland's "statute of repose," which previously stated that building manufacturers and their insurers were protected from lawsuits for at least 20 years after the buildings were created. Due to the long-term latency period associated with asbestos-related diseases, the repose law was seen as unfair as it prevented most victims asbestos illnesses from seeking damages for life-threatening diseases.
Getting Medical Help in Maryland
If you've been exposed to asbestos, seek medical treatment immediately. Furthermore, be sure to seek treatment from a comprehensive cancer care center that has researched asbestos-related diseases thoroughly as they can offer the best treatment for life-threatening diseases such as malignant mesothelioma and asbestosis.
Sidney Kimmel Comprehensive Cancer Care Center at John Hopkins: Weinberg Building, 401 N. Broadway, Baltimore, Maryland, 21231, 410-502-1133
University of Maryland Marlene and Stewart Greenebaum Cancer Center: 22 South Greene Street, Baltimore, Maryland, 21201, 800-888-8823
National Cancer Institute: 6116 Executive Boulevard, Suite 300, Bethesda, Maryland, 20892, 800-422-6237
Physicians who offer comprehensive cancer care treatment
Dr. Stephen Yang (Sidney Kimmel Comprehensive Care Center at Johns Hopkins)
Dr. Petr F. Hausner (the University of Maryland Marlene and Stewart Greenebaum Cancer Center)
Getting Legal Help in Annapolis
As aforementioned, if you've been exposed to asbestos and suffer from mesothelioma, asbestos-related lung cancer, or asbestosis, you may be entitled to considerable compensation. Don't forget to fill out our form to get our free Financial Compensation Packet, filled with information on the leading asbestos and mesothelioma attorneys in your area. For questions and assistance, feel free to contact us at 800-793-4540.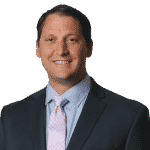 As a partner with Flint Law Firm, LLC in Baltimore, Maryland, Demetrios Zacharopoulos has devoted his 20 years as a litigator to helping victims of mesothelioma and asbestos exposure. He has been honored for his work, which has included winning large amounts in settlements and verdicts for clients with mesothelioma, lung cancer, and other asbestos illnesses.