Texas Mesothelioma Lawyer
Page Updated on August 16, 2023
If you've been injured by asbestos, a Texas mesothelioma lawyer can help you learn about your legal rights. Oil refineries and other industrial workplaces are responsible for the high rate of asbestos-related illnesses and deaths in Texas.
If you or a loved one have been diagnosed with mesothelioma, asbestos-related lung cancer, or asbestosis, you may be entitled to substantial compensation. Complete our form to get a free Financial Compensation Packet. You'll learn about the experienced mesothelioma lawyers in Texas, how to get paid in 90 days, how to file a claim for the asbestos trust funds, and more.
FREE Financial Compensation Packet
Info on law firms that will recover your

highest compensation

Learn how to get paid in 90 days
File for your share of $30 billion in trust funds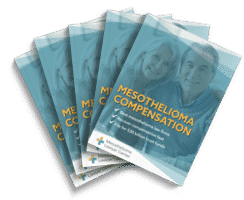 Free

Financial Compensation Packet
Info on law firms that will recover your

highest compensation

Learn how to get paid in 90 days
File for your share of $30 billion in trust funds
We help asbestos victims all over Texas, including, but not limited to:
Houston, San Antonio, Dallas, Austin, Ft. Worth, El Paso, Arlington, Corpus Christi, Plano, Laredo, Lubbock, Garland, Irving, Amarillo, Grand Prairie, Brownsville, Pasadena, McKinney, Mesquite, Killeen, Frisco, McAllen, Waco, Carrollton, Midland, Denton, Abilene, Beaumont, Odessa, Round Rock, Wichita Falls, Richardson, Lewisville, Tyler, Pearland, College Station, San Angelo, Allen, League City, Sugarland, Longview, Mission, Edinburg, Bryan, Baytown, Pharr, Temple, Missouri City, Flower Mound, North Richland Hills, Harlingen, Victoria, New Braunfels, Conroe, Cedar Park, Mansfield, Rowlett, Georgetown, Port Arthur, San Marcos, Pflugerville, Euless, De Soto, Grapevine, Galveston, Bedford, Cedar Hill, Texas City, Wylie, Haltom City, Keller, Rockwall, Burleson, Coppell, Huntsville, Duncanville, The Colony, Sherman, Hurst, Lancaster, Friendswood, Texarkana, Weslaco, Lufkin, Schertz, San Juan, Del Rio, La Porte, Nacogdoches, Deer Park, Rosenberg, Copperas Cove, Little Elm, Soccoro, Kyle, Leander, Farmers Branch, Waxahachie, Cleburn, and South Lake.
Texas Asbestos Facts
Texas has one of the highest rates of asbestos deaths in the country.
Between 1999 and 2017, 15,348 people in Texas died from asbestos-related illnesses.
These deaths included 10,752 from lung cancer, 2,688 from mesothelioma, and 2,012 from asbestosis.
Houston and Harris County have the highest number of asbestos deaths in Texas.
Harris County ranks fifth in the country for asbestos deaths among all counties.
When Do I Need a Texas Mesothelioma Lawyer?
If you have a diagnosis of mesothelioma, you need to talk to a lawyer. Mesothelioma is caused by asbestos exposure, which is almost always negligent.
You were likely exposed on the job by companies that should have protected you. You have a right to hold those companies accountable and to seek damages.
A reputable asbestos law firm should offer a free initial consultation, so don't hesitate to reach out. A lawyer will review your case and determine what steps you can take to seek compensation.
Choosing a Mesothelioma Lawyer in Texas
Asbestos cases are complicated and require experienced attorneys and law firms. Only these firms have the resources and expertise necessary to investigate your case and give you the best chance of a fair settlement.
Look for a Texas mesothelioma attorney with experience and who is part of a larger asbestos law firm. They should be able to:
Utilize investigators to find evidence of companies that exposed you to asbestos
Provide medical experts to prove asbestos exposure caused your illness
Begin legal proceedings quickly and get a fast resolution
Maximize your compensation
Negotiate a fair settlement
Litigate your case in court if necessary
Provide compassionate services and come to you when you are too sick to travel
Provide contingency payment, so you pay nothing until they win.
How to Make a Mesothelioma Claim in Texas
If you were exposed to asbestos in Texas and now have mesothelioma, you can seek compensation for your expenses. A lawyer can tell you if you qualify for one or more of the following:
Personal Injury Lawsuit. Asbestos illnesses are personal injuries because they result from negligent exposure. You can sue for damages and to seek a settlement or jury award.
Wrongful Death Lawsuit. You can also sue companies for damages in wrongful death cases if you lost a loved one to an asbestos illness.
Asbestos Trust Fund Claim. You cannot sue bankrupt asbestos companies, but you could be eligible to make a claim with an asbestos trust fund. Bankrupt companies had to set up these funds to compensate future claimants.
VA Benefits Claim. If you encountered asbestos during military service, a lawyer can help you prove it and make a claim for VA benefits.
How Much Compensation Can I Get for Mesothelioma?
Compensation amounts vary significantly by case. Factors that affect your compensation include:
The degree of liability of the defendants
The severity of your illness
Your past, ongoing, and future expected medical expenses
Lost wages
Emotional and physical pain and suffering
The average settlement amount for mesothelioma lawsuits is between $1 million and $1.4 million. Jury awards are often much higher, but in a trial, you could end up with nothing.
One example of a winning case for a Texas asbestos victim illustrates what is possible when you take legal action against negligent companies. In 2013 Union Carbide lost an asbestos exposure case brought by Vernon and Patsy Walker.
Mr. Walker was diagnosed with mesothelioma after working with the company's asbestos materials. Vernon worked for decades as a painter using Union Carbide asbestos-containing paints.
A jury awarded Mr. and Mrs. Walker $11 million in damages. Union Carbide has been at the center of numerous other mesothelioma lawsuits after workers became seriously ill from the company's products.
Asbestos and the Oil Industry in Texas
Many of the oil companies in Texas built processing and refining facilities with asbestos-containing materials (ACMs).
ACMs were so useful in the industry because they resist heat and fire efficiently. However, asbestos in the workplace can lead to exposure and deadly illnesses.
When asbestos insulation ages, it becomes brittle and breaks apart.
ACMs may also break up when people do maintenance or renovation work.
The fibers become airborne and can be inhaled and ingested by anyone in the vicinity.
Those working with the materials are at the greatest risk, but anyone working around it can be affected.
Asbestos fibers inhaled or ingested by workers build up over time inside the soft tissue in and around the lungs or even in the abdominal cavity.
This can lead to damage and may cause asbestosis, lung cancer, mesothelioma, and other diseases.
The large amount of ACMs still found in aging oil production facilities is a major public health concern in the state.
According to the U.S. Centers for Disease Control (CDC), the death rate in Texas linked to malignant mesothelioma averages 17.5 per million inhabitants, much higher than in many other regions and states.
The principal operators of refineries and oil wells in Texas are:
BP/Gulf
Chevron/Texaco
Citgo
Esso/Enco/Exxon-Mobil
FINA
Shell
Oil facilities constructed in the early 1980s used either no asbestos or much less asbestos than in the past. Many older refineries and other buildings with asbestos lurking in the insulation and other materials.
Ceilings, drywall, gaskets, pipes, and other materials may have asbestos. Workers in these facilities are at risk for exposure, especially when doing work that disturbs the ACMs.
Where Else Were People Exposed to Asbestos in Texas?
In addition to oil production and refining, many industrial manufacturers, energy producers, and shipbuilding companies in Texas used asbestos at one time.
Though some facilities were built after the government classified asbestos as a health risk, several older facilities have been active since the 1930s. These often still contain asbestos.
Shipbuilding and Shipyards
Ships built in Texas before the 1970s used asbestos in almost all components, especially in the insulation and fireproofing.
Shipyard engineers, pipefitters, dockyard workers, maintenance workers, sailors, and others likely experienced asbestos exposure in these ships and are now at risk of mesothelioma.
Military Sites in Texas with Asbestos
Military veterans have some of the highest rates of asbestos illnesses because of the heavy use of asbestos in bases, machinery, equipment, and ships. These are some of the military sites in Texas that used asbestos and could have exposed service members:
Bergstrom Air Force Base, Austin
Brooks Air Force Base, San Antonio
Camp Bullis Army Base, San Antonio
Ellington Field Joint Reserve Base, Houston
Fort Bliss, El Paso
Fort Sam Houston, San Antonio
Kelly Air Force Base and Annex, San Antonio
Lackland Air Force Base, San Antonio
Randolph Air Force Base, San Antonio
Sheppard Air Force Base, Wichita Falls
Vermiculite Processing Plants
Vermiculite is a natural mineral processed in plants in many states in Texas. For decades, the W.R. Grace mines in Libby, Montana, shipped asbestos-contaminated vermiculite to these plants. Workers in these plants were at risk of asbestos exposure.
Several plants in Texas received contaminated shipments from W.R. Grace. These included plants in:
Bonham
Brownwood
Dallas
Forth Worth
Galena Park
Houston
Irving
La Porte
Laredo
McCauley
Rotan
San Antonio
Sweetwater
Industrial Sites and Buildings
Other Texas facilities and industries that exposed workers to asbestos include aircraft factories, military bases, steel mills, and automotive manufacturing plants.
Even apartments, schools, government buildings, and military facilities have exposed unassuming people to the deadly mineral.
Naturally-Occurring Asbestos
Another potential source of exposure in Texas is naturally occurring asbestos (NOA). NOAs in Texas are located near Government Canyon Natural Area and the Panhandle region.
Human activity, like road-building, in areas where NOAs are found can cause people to be exposed to asbestos fibers. Natural disasters may also disturb asbestos.
Texas Companies and Buildings with Asbestos
These are some specific examples of workplaces and businesses in Texas associated with asbestos that could have exposed workers:
El Paso Bank Building, El Paso
Coastal Refining, Corpus Christi
Gilman Fabrication Shop, Corpus Christi
Port of Houston, Houston
Shell Oil Refinery, Deer Park
First International Bank Building, Dallas
Chronicle Building, Houston
Randolph Air Force Base, San Antonio
Lackland Air Force Base, San Antonio
Brooks Air Force Base, San Antonio
Camp Bullis Army Base, San Antonio
General Dynamics Plant, Fort Worth
Todd Shipyard, Galveston and Houston
Continental Can Plant, Houston
Sun Oil, Beaumont
Cosden Petroleum Refinery, Big Springs
Consolidated Steel Shipbuilding, Orange
Bethlehem Steel, Beaumont
Fina Chemical Plant, Beaumont
Diamond Shamrock Chemical, Houston
Sinclair Oil Refinery, Houston
Texaco, Houston
Platzer Shipyard, Houston
Armco Steel Mill, Houston
Pride Refinery, Abilene
Dallas Steam Electric Station, Dallas
S.P.S. Steam Plant, Amarillo
Levi Strauss, Amarillo
3M, Austin
Motorola Plant, Austin
Johnson & Johnson Asbestos Lawsuits in Texas
While most people encountered asbestos on the job, another source of exposure has recently been discovered. Talcum powder products can be contaminated with asbestos. Some people who used the products for years have developed mesothelioma or ovarian cancer.
Many of these people have sued talc producers and suppliers. They have also sued companies manufacturing talcum powder, like Johnson & Johnson.
Johnson & Johnson is facing thousands of lawsuits over asbestos exposure. To try to limit its liabilities, the company recently began a legal process known as the "Texas-Two-Step." This strategy involves creating a new subsidiary in Texas, a state generally friendly to businesses in legal situations.
The company places its asbestos liabilities in that subsidiary, which then declares bankruptcy. Victims cannot sue the bankrupt subsidiary. Plaintiffs and their lawyers have challenged Johnson & Johnson's controversial maneuver in court. It has not yet been settled.
What Are the Asbestos Laws in Texas?
Texas asbestos laws include regulations that protect workers and residents, as well as laws that regulate mesothelioma and asbestos lawsuits.
Asbestos Safety Rules
The state of Texas regulates the handling and removal of asbestos through the Department of State Health Services:
Property owners must give notice to the state before beginning any asbestos removal project. A state-certified inspector must perform a site survey.
Training and certification for anyone involved in the asbestos removal process must go through a state-approved program. Asbestos workers pay annual state license fees and hold a $1 million asbestos abatement insurance policy.
State-certified contractors maintain a log on asbestos work on all public property. Records are kept for at least 30 years to ensure compliance with state, EPA, and OSHA regulations.
Texas allows exemptions for state certifications for the removal of asbestos-containing materials on small private residences.
For further information, call the Texas Asbestos Program's Division for Regulatory Services at 512-834-6770.
Statute of Limitations on Mesothelioma and Asbestos Lawsuits
Under Tex. Civ. Prac. & Rem. Code § 16.001 et seq., plaintiffs in an asbestos-related lawsuit must file within two years of the diagnosis of the illness. Or it must be filed within two years of the time it should have been reasonably discovered.
Asbestos-related wrongful death lawsuits can only be filed within two years of the date of the victim's death.
Additional Asbestos Laws in Texas
More mesothelioma lawsuits have been filed in Texas than in any other state. The state legislature recently passed laws to manage the high number of asbestos cases:
There are strict requirements in place for plaintiffs, which have prevented some victims from filing or getting fair compensation.
For example, anyone filing a mesothelioma lawsuit must already have a physical or functional impairment at the time of filing. Just being exposed to asbestos is not reason enough to file.
Texas honors the "Joinder of Claimants." This means an unrelated case can be joined with a mesothelioma case to save time.
The state may also limit the liability of the company being sued if the company bought or merged with the business and assumed its liabilities.
Finding Mesothelioma Treatment in Texas
Texas is home to one of the world's best cancer treatment centers. MD Anderson Cancer Center in Houston is not just an excellent cancer care facility. It includes mesothelioma specialists on staff and is associated with the Baylor College of Medicine Lung Institute.
Getting Legal Help in Texas
If you or a loved one suffer from mesothelioma, asbestos-related lung cancer, or asbestosis, remember that you may qualify for financial compensation. Don't forget to fill out our form to get our free Financial Compensation Packet, filled with information on the experienced asbestos and mesothelioma attorneys in your area. For additional assistance, contact us at 800-793-4540.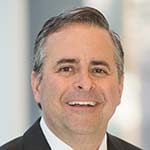 Paul Danziger is the founder of Mesothelioma Lawyer Center, headquartered in Texas, but handling mesothelioma cases throughout the United States. He has focused on mesothelioma litigation for over 25 years, and has recovered significant compensation for victims of mesothelioma, asbestos-related lung cancer, and asbestosis. Paul Danziger grew up in Houston and earned a law degree from Northwestern University School of Law in Chicago.