Page Updated on October 13, 2023
Asbestos manufacturers made products for decades that contained this harmful mineral. Asbestos products included insulation, machinery, construction materials, and shipbuilding components. Exposed workers and their families continue to hold these manufacturers accountable through lawsuits and other legal actions.
If you or a loved one have been diagnosed with mesothelioma, asbestos-related lung cancer, or asbestosis, you may be eligible for substantial compensation. There is currently over $30 billion in asbestos trust funds set up for victims of asbestos-related diseases. We invite you to fill out our form today for a free Financial Compensation Packet, filled with information about experienced mesothelioma lawyers in your area, how to get paid in 90 days, how to file an asbestos trust fund claim, and much more.
FREE Financial Compensation Packet
Info on law firms that will recover your

highest compensation

Learn how to get paid in 90 days
File for your share of $30 billion in trust funds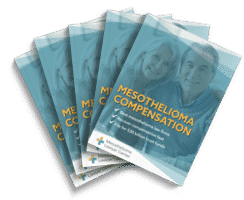 Free

Financial Compensation Packet
Info on law firms that will recover your

highest compensation

Learn how to get paid in 90 days
File for your share of $30 billion in trust funds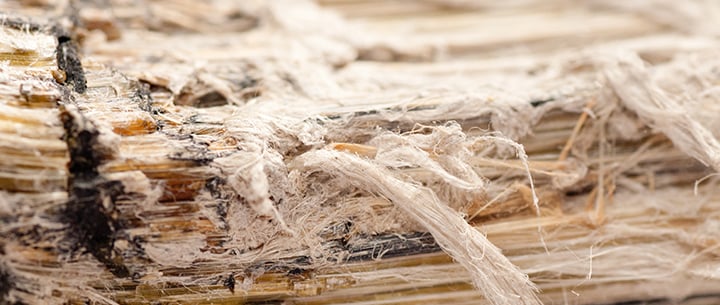 The History of Asbestos Manufacturing and Asbestos Companies
Asbestos is a natural mineral that has been mined and used for thousands of years. Its use increased during the Industrial Revolution of the 1800s and later. Industrial use of asbestos in the U.S. peaked in the middle decades of the 1900s.
Asbestos became important to many industries because it was cheap, abundant, and an excellent insulator. It can also protect against fire and resist electricity and many chemical reactions.
Many companies began making asbestos products to insulate and fireproof and to make certain materials stronger.
Several types of companies were involved in the manufacturing and use of asbestos products:
Mining companies mined asbestos from natural deposits, including several in the U.S. and Canada.
Asbestos suppliers provided raw, mined asbestos to manufacturers.
Asbestos product manufacturers used asbestos to make products like insulation and automotive parts.
Distribution and retail companies sold asbestos products to other companies.
Many companies in a wide range of industries bought asbestos products to use in their own products, such as buildings, ships, vehicles, and more.
Some health experts, companies, and manufacturers knew about the health risks of asbestos by the early 1900s. It wasn't until the 1970s that the dangers of asbestos exposure became widely known.
In the 1970s, laws began to pass that would limit asbestos exposure and even asbestos use. Many companies stopped or began to phase out using asbestos.
The Clean Air Act and the U.S. Environmental Protection Agency were instrumental in protecting people from asbestos and ensuring companies would begin to phase out its use.
Thousands of lawsuits followed the widespread knowledge of asbestos dangers. Workers sued companies that exposed them to asbestos and caused their mesothelioma and other illnesses. Several asbestos companies filed for bankruptcy after facing so many costly lawsuits.
Which Companies Made Asbestos and Asbestos Products?
A myriad of asbestos manufacturers played a part in contributing to dangerous illnesses such as malignant mesothelioma and asbestos-related lung cancer:
Although these companies were regulated many years ago, former workers, spouses, and adult children of people who worked around asbestos are still being diagnosed with asbestos-related illnesses at an alarming rate.
Experts speculate that the worst has yet to happen and that the rate of mesothelioma will continue to rise.
Due to the sheer amount of deaths and illnesses caused by asbestos, many of the companies above have set up asbestos trust funds to help compensate future victims.
Other companies were sued for millions. In 2002 alone, over 700,000 plaintiffs filed asbestos lawsuits against more than 8,000 asbestos manufacturers.
What Products Contained Asbestos?
Some asbestos companies provided raw asbestos mineral, but most made products that contained asbestos. Asbestos went into automotive and machinery parts, ships, and equipment used in manufacturing and other industrial workplaces.
Some of the heaviest use of asbestos occurred in the construction industry. Hundreds of products that went into commercial, industrial, and residential buildings contained asbestos, including:
Insulation
Drywall
Joint compound
Cement
Soundproofing
Roofing materials
Vinyl flooring and adhesives
Siding
Textured paint
Boiler and woodstove components
Did Asbestos Companies Know About the Dangers?
Many asbestos companies knew about the dangers and risks of asbestos for years without warning employers and their workers.
There is plenty of evidence of companies that knew about the illnesses asbestos could cause. One of the worst offenders in hiding asbestos safety information was construction product manufacturer Johns Manville:
Johns Manville conducted internal investigations of asbestos and its dangers. After the results proved that asbestos was causing injuries and dangerous illnesses, the company hid the evidence and continued business as usual.
Decades would pass before their hidden internal investigations would surface.
By the 1960s, physicians and scientists were gathering information on asbestos risks, and by 1964, they had identified a clear link between asbestos exposure and cancer.
According to research, numerous people died from asbestos exposure from 1943 to 1962 after working around asbestos and ingesting its harmful fibers.
Yet, there were still no regulations in place, and asbestos manufacturers continued to supply it to various companies across the world.
This allowed Johns Manville to keep using asbestos in spite of knowing about the dangers as early as 1934.
It wasn't until the 1970s that strict regulations were finally placed on asbestos manufacturing. Under the Clean Air Act of 1970, the Environmental Protection Agency (EPA) created the National Emission Standards for Hazardous Air Pollutants (NESHAP), which prohibited many of the ways that asbestos was manufactured and used.
Over the next several years, companies began to phase out asbestos use, but workers had been exposed for so long that many had already developed life-threatening diseases.
Do Any Companies Still Use Asbestos Today?
Old asbestos lingers in many buildings and some ships, equipment, and vehicles. Most companies stopped actively using asbestos decades ago.
The U.S. no longer mines asbestos, but can be imported and used in certain applications. One industry that still uses asbestos products is chemical manufacturing. Chlor-alkali plants use asbestos diaphragms in the process of making chlorine. Most of the companies still using it are now phasing out asbestos.
It's also important to note that companies are still allowed to use asbestos. There is no ban on asbestos in the U.S. Manufacturers are only required to label products as containing asbestos if the total content is 1% or more. Other countries that have not banned asbestos include:
China
India
Mongolia
Russia
Singapore
Ukraine
Can Asbestos Companies Be Held Accountable for Asbestos Exposure?
Yes, victims of asbestos exposure and those diagnosed with an asbestos illness can hold asbestos manufacturers accountable and liable for damages.
You can file a lawsuit to recover damages if the companies responsible still exist. Most asbestos lawsuits end in settlements, but they ocassionally go to trial and sometimes result in large jury awards.
You cannot sue companies protected by bankruptcy. Many asbestos companies that went bankrupt set up asbestos trust funds to compensate victims. You could qualify to make a claim for compensation.
If you worked for an asbestos company or with their products, talk to your doctor about screenings for cancer. Talk to a mesothelioma law firm about your legal options.
Legal Resources For Asbestos Victims
If you've been injured by mesothelioma, asbestos-related lung cancer, or asbestosis, keep in mind that there is a good chance that you'll qualify for considerable compensation. Don't forget to fill out our form to get our free Financial Compensation Packet, filled with information on the experienced asbestos and mesothelioma attorneys in your area. If you have questions or need additional assistance, contact us at 800-793-4540.
FREE Financial Compensation Packet
Info on law firms that will recover your

highest compensation

Learn how to get paid in 90 days
File for your share of $30 billion in trust funds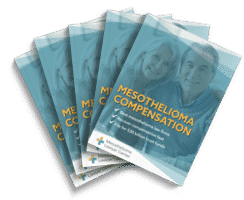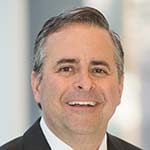 Paul Danziger grew up in Houston, Texas and earned a law degree from Northwestern University School of Law in Chicago. For over 25 years years he has focused on representing mesothelioma cancer victims and others hurt by asbestos exposure. Paul and his law firm have represented thousands of people diagnosed with mesothelioma, asbestosis, and lung cancer, recovering significant compensation for injured clients. Every client is extremely important to Paul and he will take every call from clients who want to speak with him. Paul and his law firm handle mesothelioma cases throughout the United States.