Page Updated on July 31, 2020
ABB Lummus Global, Inc. once manufactured asbestos in equipment for many decades. Consequently, numerous former workers were injured from asbestos exposure. Following a myriad of mesothelioma illnesses, ABB faced many lawsuits, which eventually resulted in an asbestos trust fund.
There currently more than $30 billion available in asbestos trust funds. If you or a loved one have been diagnosed with mesothelioma, asbestos-related lung cancer, or asbestosis, keep in mind that you may be entitled to substantial compensation. Fill out our form to receive our free Financial Compensation Packet. Our packet is loaded with information on experienced mesothelioma attorneys in your area, how to file a claim for asbestos trust funds, how to get paid in 90 days, and more.
Free

Financial Compensation Packet
Info on law firms that will recover your

highest compensation

Learn how to get paid in 90 days
File for your share of $30 billion in trust funds
ABB Lummus Global, Inc. History
Established in 1883, ABB Lummus Global, Inc., part of ABB Ltd., started out as a manufacturer of high-capacity transformers and electrical systems.
In 1988, the company started a merger with Boveri & Cie (BBC) and Allmänna Svenska Elektriska Aktiebolaget (ASEA). Under the name ABB, it established its headquarters in Switzerland.
For numerous years, ABB manufactured many asbestos-containing products, including:
Gaskets
Valves
Reactors
Insulation
Generators, and more
In 1995, ABB merged again, this time with ABB Global Engineering, thus creating ABB Lummus Global, Inc.
The company continued working with electrical systems, as well as developing technology. ABB is still in business today but has since discontinued using asbestos.
Employees and contractors placed at risk for asbestos exposure at ABB included:
Factory workers
Engineers
Metal workers
Machine mechanics
Machinists
ABB Asbestos Lawsuits
By 2006, the amount of mesothelioma lawsuits against ABB were so large that the company filed for Chapter 11 bankruptcy. This doesn't mean that the company was actually bankrupt, but it did give it a way to pay out future asbestos claims without facing additional lawsuits.
A total of around $1.5 billion was placed into an asbestos trust fund under their Chapter 11 bankruptcy, to help compensate former employees and their families who've been diagnosed with an asbestos-related illness. Not only does this help future plaintiffs, but the claims are also processed more efficiently.
Currently, over 100,000 people have filed against ABB for asbestos injuries in the U.S. alone, including both former employees and contractors. In 2007, in an attempt to further remove the asbestos claims from the company, ABB was sold to CB&I, a Texas-based engineering company, for $950 million.
Today, no asbestos is used at the company.
Legal Resources and Additional Information
If you or a loved one are suffering from mesothelioma, asbestos-related lung cancer, or asbestosis, you may be eligible for a substantial amount of compensation. Remember to fill out our form to get your free Financial Compensation Packet, with information on asbestos and mesothelioma lawyers in your area. For additional assistance, contact us toll-free at 800-793-4540.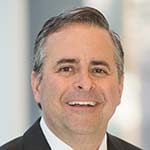 Paul Danziger grew up in Houston, Texas and earned a law degree from Northwestern University School of Law in Chicago. For over 25 years years he has focused on representing mesothelioma cancer victims and others hurt by asbestos exposure. Paul and his law firm have represented thousands of people diagnosed with mesothelioma, asbestosis, and lung cancer, recovering significant compensation for injured clients. Every client is extremely important to Paul and he will take every call from clients who want to speak with him. Paul and his law firm handle mesothelioma cases throughout the United States.