Page Updated on August 24, 2023
Mesothelioma statistics can help people diagnosed with this rare cancer better understand what they're up against. Only about 3,000 people receive a diagnosis of malignant mesothelioma every year in the U.S. Most people get diagnosed with mesothelioma after years of working with or around asbestos.
 If you or a loved one suffers from mesothelioma, asbestos-related lung cancer, or asbestosis, keep in mind that you may qualify for substantial compensation. Fill out our form to receive our free Financial Compensation Packet. Our packet is loaded with information on experienced mesothelioma attorneys in your area, how to file a claim for asbestos trust funds, how to get paid in 90 days, and more. 
FREE Financial Compensation Packet
Info on law firms that will recover your

highest compensation

Learn how to get paid in 90 days
File for your share of $30 billion in trust funds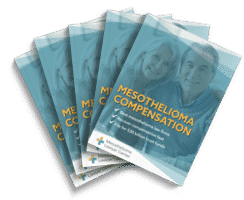 Free

Financial Compensation Packet
Info on law firms that will recover your

highest compensation

Learn how to get paid in 90 days
File for your share of $30 billion in trust funds
Key Facts About Mesothelioma
Approximately 3,000 people in the U.S. receive a mesothelioma diagnosis every year.
Demographically, mesothelioma is most common in white or Hispanic men.
The average age of mesothelioma diagnosis is 72.
United States veterans

, especially those who served in the Navy, have higher rates of asbestos-related diseases

than the general population.
When mesothelioma is diagnosed, it's usually in an advanced stage because mesothelioma symptoms

typically do not surface until 15 to 50-plus years after exposure.

This is called the latency period.
There are four types of mesothelioma based on the location in the body: pleural, peritoneal, pericardial, and testicular.
Smoking does not cause mesothelioma despite large rumors. However, studies suggest that smoking may increase the risk of certain types of lung cancers when in combination with asbestos exposure.
Per the American Society of Clinical Oncology, radiation may cause mesothelioma. Although rare, some patients who received radiation for lymphoma ended up developing mesothelioma.
Childhood mesothelioma is rare but occasionally happens. Children can be exposed while in school buildings built with asbestos, but it usually happens through secondhand contact with a parent or family member who worked around asbestos.
Additional Mesothelioma Facts
Pleural mesothelioma is the most common form of mesothelioma, accounting for more than 70% of diagnoses.
Peritoneal mesothelioma is the second most common form and occurs in the abdomen.
Pericardial and testicular mesothelioma each account for fewer than 1% of annual mesothelioma diagnoses.
Between 2% and 10% of people exposed to asbestos develop mesothelioma.
The rate of mesothelioma diagnoses in the U.S. is dropping.
California, Texas, Florida, Pennsylvania, and New York have the highest rates of mesothelioma in the U.S.
The most effective treatment approach for mesothelioma is multimodal, a combination of treatments that might include surgery, chemotherapy, radiation therapy, and immunotherapy.
Mesothelioma Survival Statistics
There is currently no cure for mesothelioma. Doctors strive to provide individualized medical plans and the latest mesothelioma treatment

options for victims so that they can live longer and in the most healthy way possible.

Mesothelioma is not necessarily a death sentence, but it is most often terminal.
The best way to extend life expectancy is to undergo aggressive treatment as soon as possible.
The overall average five-year survival rate for all types and stages of mesothelioma is 12%.
The average five-year survival rate for early-stage, localized mesothelioma is 18%.
The average life expectancy for all mesothelioma cases is between 12 months and 21 months.
The average life expectancy for stage 1 mesothelioma is 22.2 months.
The average life expectancy for stage 2 mesothelioma is 20.0 months.
The average life expectancy for stage 3 mesothelioma is 17.9 months.
The average life expectancy for stage 4 mesothelioma is 14.9 months.
Women respond better to mesothelioma treatment than men and have higher average life expectancies.
A handful of mesothelioma patients have lived many years after a diagnosis.
Facts About Other Asbestos Illnesses
According to the National Cancer Institute (NCI), 4% of all lung cancer diseases in the United States are directly from asbestos exposure.
Although studies are still inconclusive, there are strong suggestions that asbestos can cause cancer in the esophagus, kidneys, and other body parts.
Developing lung cancer triples for those who smoke and who were exposed to asbestos.
Ovarian cancer has been directly related to asbestos. Women who used talcum powder containing asbestos are at an increased risk of developing ovarian cancer.
According to the International Agency for Research on Cancer, asbestos exposure causes laryngeal cancer.
There are a total of four confirmed cancers that are caused by exposure to asbestos: asbestos-related lung cancer, ovarian cancer, mesothelioma, and laryngeal cancer.
Asbestos exposure can also cause non-malignant diseases, most commonly asbestosis.
Asbestos Facts and Statistics
The largest use of asbestos occurred between 1930 through the 1970s. Old homes, factories, and plants built during this time may possibly contain asbestos.
The military used asbestos heavily, and the U.S. Navy, in particular, used a lot of asbestos.
Although asbestos is now used much less than in the past, it is not completely banned in the U.S.
There is no safe amount of asbestos exposure.
In 1964, mesothelioma was directly linked to asbestos exposure. It was determined that asbestos exposure is the exclusive cause of mesothelioma.
Although the use of asbestos during employment is much less than decades ago, many current employees are still exposed. For example, workers may have the task of removing insulation that has asbestos in it while other workers may need to repair building parts that contain asbestos. Fortunately, there are both state and federal laws that now protect those who work around asbestos.
Today, employees must not be exposed to more than 0.1 fibers of asbestos per cubic centimeter over a typical 8-hour shift. Employers must not rotate employees in order to stay within the limits of exposure.
Employers are required to monitor workers daily who are at risk for even minute exposure to asbestos.
Employers must also provide medical examinations every 30 days for employees who work around asbestos.
Protective clothing and hygiene facilities must be available to any employee who works around asbestos.
International Mesothelioma Statistics
About 30,870 people worldwide were diagnosed with mesothelioma in 2020.
About 26,278 people died from mesothelioma in 2020.
The countries with the highest rates of asbestos illnesses are the United Kingdom and Australia.
Mesothelioma Compensation Statistics
Most cases of mesothelioma resulted from negligent workplace asbestos exposure. Victims can sue for compensation or make an asbestos trust fund claim.
Most mesothelioma lawsuits end in settlements, which average between $1 million and $1.4 million.
Mesothelioma lawsuit verdicts average around $2.4 million
Asbestos trust funds have paid out nearly $20 billion.
Asbestos trust funds still have approximately $30 billion available for claimants.
Getting Help
If you've been injured by mesothelioma, asbestos-related lung cancer, or asbestosis, keep in mind that there is a good chance that you'll qualify for considerable compensation. Remember to fill out our form to get your free Financial Compensation Packet, with information on knowledgeable asbestos and mesothelioma lawyers in your area. If you have questions or need additional assistance, contact us at 800-793-4540.
FREE Financial Compensation Packet
Info on law firms that will recover your

highest compensation

Learn how to get paid in 90 days
File for your share of $30 billion in trust funds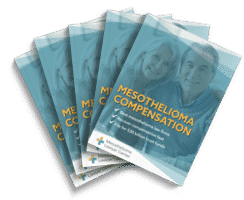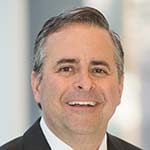 Paul Danziger grew up in Houston, Texas and earned a law degree from Northwestern University School of Law in Chicago. For over 25 years years he has focused on representing mesothelioma cancer victims and others hurt by asbestos exposure. Paul and his law firm have represented thousands of people diagnosed with mesothelioma, asbestosis, and lung cancer, recovering significant compensation for injured clients. Every client is extremely important to Paul and he will take every call from clients who want to speak with him. Paul and his law firm handle mesothelioma cases throughout the United States.