Asbestos Trust Fund Filing Process
Page Updated on February 18, 2021
Asbestos and mesothelioma trust funds were created during the 1970s, after mesothelioma and other asbestos illness cases began to proliferate across the country. Since there were so many lawsuits, a more streamlined and efficient way of compensating victims was created via asbestos trust funds.
If you or a loved have mesothelioma, asbestos-related lung cancer, or asbestosis, you may be eligible for a large amount of compensation. We invite you to fill out our form today for a free Financial Compensation Packet, filled with information about highly-respected mesothelioma lawyers in your area, how to get paid in 90 days, how to file an asbestos trust fund claim, and much more.
Free

Financial Compensation Packet
Info on law firms that will recover your

highest compensation

Learn how to get paid in 90 days
File for your share of $30 billion in trust funds
About Mesothelioma and Asbestos Trusts
In 1971, the Johns-Manville Sales Corporation was sued for product liability by the widow of a Louisiana man who developed cancer from one of the company's products. The plaintiff won, and shortly after courts across the nation were flooded with asbestos-related lawsuits.
For many companies the burden of lawsuits led to bankruptcy. However, as a condition for filing for bankruptcy protection these companies were required to set up trusts that would compensate victims of asbestos-related illnesses.
In the 1980s, Johns-Manville set up the first asbestos trust.
There are now hundreds of asbestos trusts and an estimated $30 billion that has been set aside for victims. If you've developed an illness due to exposure of asbestos, now is the time to reach out and find out if there is a trust that can compensate you.
Review of Our Services
Mr. and Mrs. Evans
"When I was diagnosed with mesothelioma it was like falling into a dark hole but the Patient Advocates at Mesothelioma Lawyer Center told us "Don't worry, this is what you do, this is how we will help you." They gave us recommendations and have been there all along the way. Not everyone you talk to in law firms understand how critical this is but Mesothelioma Lawyer Center does."
Companies with Asbestos Trusts:
A&I Corporation
A-Best
API Inc.
APG
ASARCO LLC
Bartells
Brauer Supply Company
Burns and Roe Enterprises
DII Industries
The Flintkote Company
Forty-Eight Insulations Inc.
Fuller-Austin Inc.
G-1 Holdings Inc.
Hercules Chemical Company
Keene Creditors
Lykes Bros. Steamship
Mid Valley Inc.
Quigley Fire Company
Swan and Silica
Skinner Engine
T H Agriculture and Nutrition
Thorpe Insulation
UNR
Utex Industries
United States Lines
Wallace & Gale
What is the Process for Filing an Asbestos Trust Fund Claim?
Filing a trust claim is similar to filing a lawsuit, but it typically takes less time as there are no testimonies or trials.
You must show proof of your medical condition and evidence of when and how you were exposed to asbestos.
You can only file a claim against a company that exposed you to asbestos or the manufacturer of a product that exposed you to asbestos.
There may be several companies involved in providing asbestos to your workplace, and each of those companies may be responsible for damages.
Sometimes it's difficult to determine which manufacturer is responsible if you developed mesothelioma from a product, and it may be extremely difficult for you to pin down all of the companies and manufacturers that provided asbestos or asbestos-containing materials (ACMs) to your workplace.
An experienced mesothelioma attorney will be able to assist you with this process.
Finally, make sure you're qualified according to the statute of limitations in your state and the rules of the trust you're filing against.
Medical Qualifications
You may qualify for compensation from an asbestos trust if you have been diagnosed with mesothelioma, asbestosis, or any other disease related to asbestos exposure.
Family members who were affected through secondhand-exposure may also qualify. For example, if someone who works around asbestos without protective clothing comes home with work clothes on, asbestos fibers can become airborne and affect anyone in the household.
Medical requirements will vary according to each trust. Some may require you to provide an in-depth medical and work history while other trusts may be more lenient in proof requirements. It is up to you to make sure you provide all of the necessary requirements.
Expedited vs. Individual Reviews
The next step is determining if your case will be an expedited or an individual review:
An individual review is filed when you don't meet the mandated medical requirements of an expedited, or quick, review. It requires a deeper look at your personal information and medical history in order to determine a compensation amount.
An expedited review has a fixed compensation amount and victims are usually paid more quickly when compared to an individual review. Because individual reviews don't have set value amounts, they require more evidence from the victim, including in-depth work and medical history, in order to be processed.
Liquidation Process
Once the claims go through the review process liquidation begins for qualified plaintiffs. The trust provides the plaintiff with a financial offer.
At this point, a plaintiff can accept or deny the offer amount. If you accept, your claim will go into a payment queue for payment setup.
If you deny the offer, your claim will be entered into alternate dispute resolution (ADR) until an acceptable amount can be agreed upon.
Compensation Amounts
Unfortunately, most companies don't have enough funds to pay the full compensation amount. Many trusts operate under the percentage value, meaning that claimants will get a certain percentage of the total amount.
For example, if the total amount happens to be $1.5 million and the company is offering 25 percent of the total amount, then the claimant can expect to receive $375,000.
There is a chance that the trust payout will be higher than 25 percent, but rarely does compensation fall below 25 percent.
According to the United States Government Accountability Office (GAO), if companies paid the full amount of the claim, funds may not be available for future cases. From 1998 to 2010, according to GAO, 3.3 million trust cases have been paid, totaling about $17.5 billion.
Filing Both a Lawsuit and a Trust Claim
It's possible to file both a mesothelioma lawsuit and a trust fund claim at the same time. If you receive trust compensation it may affect the amount you receive in a lawsuit.
State laws vary when it comes to the amount of compensation you can receive in a lawsuit if you also file a claim for trust fund compensation.
Will Trust Amounts Have Enough for all Victims?
With more and more victims coming forward and filing claims against the responsible parties, this is a valid concern.
However, with a current amount of over $30 billion in trust funds and strict management to ensure that the funds are allocated fairly, there is no reason to worry.
Notable Companies with Large Asbestos Trusts:
Owens Corning
The Owens Corning Corporation quickly became a leader in the insulation industry after World War II. It used asbestos heavily in its products from the 1930s through the 1980s.
Additionally, the company bought the Fibreboard Corporation in 1997. Fibreboard also relied on asbestos for its products.
Shortly after the acquisition Owens Corning set up a trust in anticipation of asbestos lawsuits against both companies. Known as the Owens Corning Fibreboard Asbestos Personal Injury Trust of 2006, close to $7 billion was placed into the fund.
Owens Corning used asbestos in:
Equipment, duct, and pipe insulation
Roof tile insulation
Fiberglass
Finishing cement
Laminated panels
One Cote cement
Mastic
Armstrong World Industries
Armstrong World Industries has been making cabinets and ceiling and flooring materials since 1860. Armstrong faced a string of lawsuits that began in 1970 when Clarence Borel, an industrial insulation worker, filed a lawsuit against Armstrong and ten asbestos manufacturers after developing mesothelioma.
Borel won against Armstrong and marked a milestone for asbestos victims.
Thousands of cases against Armstrong followed Borel's. After paying millions out to former workers who developed asbestos-related diseases, Armstrong filed bankruptcy in 2000.
In 2006 the company created the Armstrong World Industries Asbestos Trust. In the first two years alone, the Armstrong World Industries Asbestos Trust had over 200,000 cases.
Armstrong once used asbestos in a variety of products, including:
Floor tile
Asbestos paper
Cement
Adhesives
Sealers
Asphalt tiles
Cork coverings
Floor felt
Mastics
Emulsions
Finishes
National Gypsum
Established in 1925, National Gypsum (NGC) produces wallboard products under the trademark name, Gold Bond. Many of the company's products contained asbestos. NGC declared bankruptcy in 1990 after facing many lawsuits over asbestos illnesses.
As part of this process NGC created a trust to help handle more than 40,000 pending lawsuits. NGC had paid out over $200 million by 2010.
The three primary products that NGC made with asbestos were:
Gold Bond gypsum board
PermaBase cement board
Proform dyrwall finishing products
Combustion Engineering
Combustion Engineering (CE) was a manufacturer of boilers that included a number of asbestos-containing materials. The company began in 1912, and it was bought in 1990 by Asea Brown Boveri (ABB Group). ABB Group became responsible for any asbestos lawsuits.
By 2002 CE still had close to 111,000 pending lawsuits, which ABB successfully reduced to 94,000. Since the amount of asbestos cases were extremely high, ABB established a trust several years later, which covered any unsettled asbestos lawsuits as well as any future claims.
Products that CE and ABB manufactured with asbestos include:
Boilers
Ropes
Block sticks
Cement
Joint material
Protective and weather coating
Johns Manville
The Johns Manville trust is the largest asbestos trust fund created in the U.S. with an estimated $2.5 billion. The trust was established in 1988 after thousands of people began developing diseases after being exposed to asbestos in the company's products.
Johns Manville was established in 1858 as a construction and insulation company that provided a myriad of asbestos-containing products for the construction of both residential and commercial buildings.
In 1927, the company also began manufacturing products for the military. Many of these went into U.S. Navy ships that required significant insulation and fireproofing.
As early as 1929, Johns Manville faced its first lawsuit after employees laid health-related charges against the company. Numerous asbestos claims followed, resulting in the establishment of the 1988 trust.
A large number of workers in a variety of industries were potentially affected by Johns Manville asbestos products:
Construction workers
Factory workers
Electricians
Bakers
Firefighters
Military veterans
Painters
Roofers
Pipefitters
Shipbuilders
Insulation installers
HVAC installers and repair workers
Products containing asbestos, provided by Johns Manville, included:
Adhesives
Siding sheets
Roofing materials
Tiles
Insulation
Caulking putty
Roof shingles
Panels
Wallboard
Protective clothing
Flexboards
Transite sheets
Fireproof sheets
Where Can I Get Legal Assistance with Asbestos Trust Funds?
Remember, if you've been diagnosed with mesothelioma, asbestos-related lung cancer, or asbestosis, you may qualify for significant compensation. Don't forget to fill out our form to get our free Financial Compensation Packet, filled with information on asbestos and mesothelioma attorneys in your area. If you need additional assistance, contact us toll-free at 800-793-4540.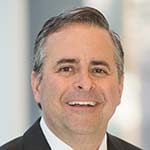 Paul Danziger grew up in Houston, Texas and earned a law degree from Northwestern University School of Law in Chicago. For over 25 years years he has focused on representing mesothelioma cancer victims and others hurt by asbestos exposure. Paul and his law firm have represented thousands of people diagnosed with mesothelioma, asbestosis, and lung cancer, recovering significant compensation for injured clients. Every client is extremely important to Paul and he will take every call from clients who want to speak with him. Paul and his law firm handle mesothelioma cases throughout the United States.