Page Updated on August 05, 2020
Synkoloid Company, now known as Muralo, is a paint manufacturing company based out of Andover, Massachusetts. The company no longer uses asbestos in any products, but it comes after decades of using it in company products. Synkoloid went through a number of name changes over the years, but after workers began developing mesothelioma, the asbestos lawsuits followed the company through each change.
If you suffer from mesothelioma, asbestos-related lung cancer, or asbestosis, you may be eligible for a large amount of compensation. Currently, there is over $30 billion in asbestos trust funds, set up for those who have been diagnosed with an asbestos-related illness. Fill out our form to receive our free Financial Compensation Packet. Our packet is loaded with information on experienced mesothelioma attorneys in your area, how to file a claim for asbestos trust funds, how to get paid in 90 days, and more.
Synkoloid History
Synkoloid began in 1894, in Staten Island, New York. It started out as a small business but by 1928, it created and patented Spackle®, a dry mix paint powder that offered something new and innovative. No other business at the time provided anything similar.
Throughout the 1950s, Synkoloid continued to expand, adding products such as latex emulsion, waterproof paint, and interior and exterior paints.
Most of their products were littered with asbestos, and regardless of how popular the products were, workers and consumers were placed at direct risk of developing life-threatening illnesses.
By the 1960s, asbestos-related claims began pouring in against the company. The Artra Group bought Synkoloid during the 1970s and took over all pending asbestos lawsuits.
However, in 1981, Muralo Company, Inc. bought the company from The Atra Group and took over all future asbestos-related cases, but refused to take on any claims that occurred before 1981.
Artra was left with a large chunk of asbestos-related claims. Eventually, the cases proved to be too much, and the company filed for bankruptcy.
Synkoloid Bankruptcy and Lawsuits
In 2003, with numerous pending asbestos-related lawsuits, Artra and Muralo filed for Chapter 11 bankruptcy.
Part of the reorganization plan of the companies was to create and establish an asbestos trust fund once the company emerged from bankruptcy.
Artra Asbestos Trust
In 2007, the Artra Asbestos Trust was created, funded by both Artra and Muralo.
While Artra established the trust fund under its company name, Muralo funded a portion of the trust with over $2 billion. According to the Artra Asbestos Trust official website:
"Claims may be filed with the Trust on or after November 1, 2007. The initial Claim Filing Date has been set by the Trust as May 1, 2008. All claims filed with the Trust between November 1, 2007 and May 1, 2008 will be deemed filed with the Trust on the Initial Claim Filing Date."
Occupations Affected By Synkoloid
Since Synkoloid primarily manufactured and distributed paint and products, anyone, including workers and consumers, who came into contact with these asbestos-containing products were at risk for developing serious illnesses.
The most common types of workers who were affected by Synkoloid products include:
Construction Workers
Painters
Drywall Installers
Carpenters
Home Renovation Specialists
Roofers
Laborers
Residential homes that used Synkoloid products prior to 1975 may contain asbestos.
If you live in a home built or renovated prior to this time, contact a licensed asbestos abatement professional before repairing or renovating your home.
Additional Information and Legal Resources
Remember to fill out our form to get your free Financial Compensation Packet, with information on asbestos and mesothelioma lawyers in your area. Keep in mind that if you've been diagnosed with an asbestos-related disease, you may be eligible for considerable compensation. For additional assistance, contact us at 800-793-4540.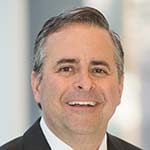 Paul Danziger grew up in Houston, Texas and earned a law degree from Northwestern University School of Law in Chicago. For over 25 years years he has focused on representing mesothelioma cancer victims and others hurt by asbestos exposure. Paul and his law firm have represented thousands of people diagnosed with mesothelioma, asbestosis, and lung cancer, recovering significant compensation for injured clients. Every client is extremely important to Paul and he will take every call from clients who want to speak with him. Paul and his law firm handle mesothelioma cases throughout the United States.