Page Updated on August 24, 2023
Mesothelioma remission occurs when doctors can no longer find traces of the cancer in a patient's body. Remission is rare for mesothelioma, which is aggressive and fast-spreading. Even without remission, the right treatments help patients live longer and with fewer symptoms.
If you suffer from mesothelioma, asbestos-related lung cancer, or asbestosis, you may be eligible for a large amount of compensation. Currently, there is over $30 billion in asbestos trust funds set up for those who have been diagnosed with an asbestos-related illness. Fill out our form to get a free Financial Compensation Packet. You'll learn about knowledgeable mesothelioma lawyers in your area, how to get paid in 90 days, how to file a claim for the asbestos trust funds, and more.
FREE Financial Compensation Packet
Info on law firms that will recover your

highest compensation

Learn how to get paid in 90 days
File for your share of $30 billion in trust funds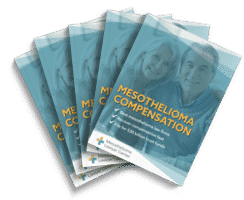 Free

Financial Compensation Packet
Info on law firms that will recover your

highest compensation

Learn how to get paid in 90 days
File for your share of $30 billion in trust funds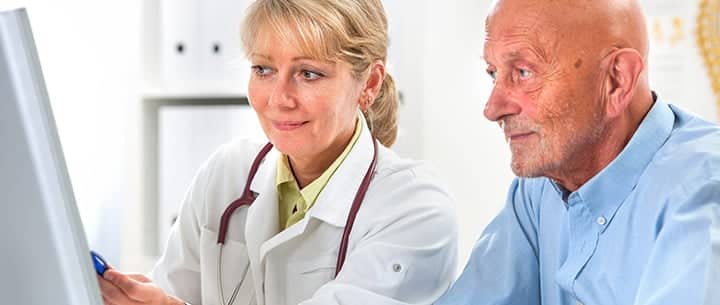 What Does Remission Mean?
According to the National Cancer Institute (NCI), remission is defined as the absence of signs and symptoms of cancer in people diagnosed with mesothelioma or any other type of cancer.
There are two remission types for cancer:
Complete remission means that all signs of cancer have disappeared.
Partial remission is when some of the cancer signs and symptoms (at least 50%) have disappeared.
Per the American Cancer Society (ACS), cancerous tumors that shrink must stay that way for at least one month for the patient to be considered in partial remission.
Can Mesothelioma Go Into Remission?
Remission is possible with mesothelioma but rare. Most patients have a poor prognosis and are unlikely to achieve complete or even partial remission. Mesothelioma remission is rare for a few reasons:
Mesothelioma is an aggressive cancer that spreads readily.
Most people diagnosed with mesothelioma are already in the later stages when the cancer has spread.
Mesothelioma doesn't always respond well to treatment.
Many patients with mesothelioma are not good candidates for surgery to remove all or most tumors.
Has Anyone Ever Gone Into Remission for Mesothelioma?
Yes, there are recorded cases of mesothelioma remission, although they are uncommon:
A case study published in 2007 described a 61-year-old woman with pleural mesothelioma who was found to be in remission six months after her diagnosis. Doctors followed up with her five years later, and she was still cancer-free. This was an extremely rare case of spontaneous remission without treatment. Researchers do not know why it happened.
A 71-year-old peritoneal mesothelioma patient went into remission 223 days after surgery to remove the tumors. Cancer recurred in the pleural tissue eight months later.
A 2019 report described a case study of a 53-year-old man who achieved remission from stage 4 pleural mesothelioma. It is especially rare to go into remission from late-stage cancer. The man received chemotherapy, immunotherapy, and an experimental treatment.
Paul Kraus was diagnosed with metastatic mesothelioma in 1997 and was given six months to live. He chose lifestyle changes and complementary medicine and achieved remission. Although he has had recurrences of other types of cancer, Kraus has been in remission from mesothelioma for decades.
What Is the Average Life Expectancy After Being Diagnosed With Mesothelioma?
Life expectancy varies significantly by individual. It depends on the type of mesothelioma, the stage of the disease, the patient's age and health, and other factors. On average, and for all types and stages of mesothelioma, the life expectancy is 12 to 21 months.
Treatments That Can Lead to Remission
There are currently a variety of treatment options that can help lead mesothelioma patients to remission. Clinical trials that offer unique medication, chemotherapy, radiation therapy, and surgery are among the many treatments offered for mesothelioma.
Surgery
Surgery holds the most promise for remission. During surgery, for those who qualify, surgeons remove as much of the cancer as possible.
Age, stage of the disease, and overall general health are assessed before physicians can determine which patient qualifies for surgery.
Two aggressive types of surgery give pleural mesothelioma the best chance of achieving remission:
Pleurectomy/Decortication (P/D). During a P/D procedure, the surgeon removes the entire pleura from the chest cavity, including the tissue around the lungs and heart. They reconstruct the pleural tissue using mesh.
Extrapleural Pneumonectomy (EPP). EPP is more aggressive and risky. It involves removing the pleural tissue and one entire lung on the side of the chest cavity where the mesothelioma originated.
All surgery comes with risks, but EPP is particularly risky. Even when completed successfully, patients face many health issues living with just one lung. It is important to weigh the risks and benefits when choosing this procedure.
Remission is more likely with peritoneal mesothelioma than pleural mesothelioma. One reason is an effective treatment called cytoreductive surgery with HIPEC.
The treatment begins with surgery to remove as much of the cancer as possible. The second step is circulating heated chemotherapy drugs throughout the abdominal cavity.
A similar treatment for pleural mesothelioma, called hyperthermic intrathoracic chemotherapy, is becoming more common.
Radiation Therapy
Radiation therapy alone isn't too powerful when helping mesothelioma patients go into remission. However, combined with chemotherapy or surgery (known as multimodal therapy), patients have a better chance of remission.
Radiation can be used to shrink tumors before surgery. It is also used after surgery to "clean up" any remaining cancer cells, which can increase the chance of remission.
Chemotherapy
Chemotherapy is powerful when fighting against mesothelioma, but similar to radiation therapy, a combination of treatment methods is usually the best way to achieve remission.
Chemotherapy can help boost the chances of remission by killing any cancer cells or small tumors that a surgeon could not remove.
With advancements in medical care, several strong chemotherapy medications are available today that were not available in the past.
Clinical Trials
Clinical trials are a way for scientists to test out new treatment methods for mesothelioma, as well as a way for mesothelioma patients to discover treatments that can help them get their disease under control and possibly into remission.
There are no guarantees that clinical trials will work. A clinical trial provides a chance for a mesothelioma patient to achieve remission with a novel therapy.
Some people may be hesitant to participate in clinical trials since the medications and treatment options aren't available to the public. It's important to remember that every treatment for every type of disease was once in its novel stages before being released to the public.
Recurrence After Mesothelioma Remission
Recurrence occurs when doctors find signs of cancer after total remission. Types of cancer recurrence include:
Local Recurrence. This occurs when the cancer comes back to the area where it originally developed. In pleural mesothelioma, this would be a recurrence in the pleura.
Regional Recurrence. Recurrence is regional when it develops in lymph nodes near the original cancer site.
Distant Recurrence. This occurs when the cancer develops in another part of the body, for instance, in the bone of someone in remission from pleural mesothelioma.
In some cases, what looks like a recurrence is really a progression of the cancer. Progression is when cancer spreads or gets worse. For many patients, the cancer was probably not completely in remission, so regrowth is really a progression of the disease.
How to Reduce the Risks of Recurrence
Remission is a great achievement in mesothelioma treatment, but recurrence is likely. If you achieve remission, you can take certain steps to reduce the risk of recurrence. Just keep in mind that you will likely eventually experience a recurrence.
For the best possible chances of avoiding remission, keep all medical appointments and treat mesothelioma as an ongoing illness. Although mesothelioma can go into remission, it's never completely cured.
As soon as you notice any symptoms resurfacing, no matter how minor they may seem, contact your doctor as soon as possible.
Maintain good overall health with lifestyle choices: a healthy diet, regular exercise, getting enough sleep, and managing other illnesses.
Remission may be rare with mesothelioma, but it is possible. Talk to your doctors about the best treatments for you and your goals.
Additional Help and Resources for Mesothelioma Patients
Don't forget to fill out our form to get our free Financial Compensation Packet, filled with information on qualified asbestos and mesothelioma attorneys in your area. For additional assistance or if you have any questions, contact us toll-free at 800-793-4540.
FREE Financial Compensation Packet
Info on law firms that will recover your

highest compensation

Learn how to get paid in 90 days
File for your share of $30 billion in trust funds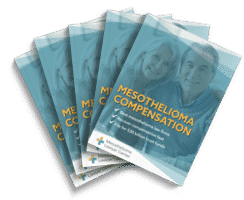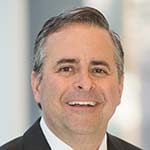 Paul Danziger grew up in Houston, Texas and earned a law degree from Northwestern University School of Law in Chicago. For over 25 years years he has focused on representing mesothelioma cancer victims and others hurt by asbestos exposure. Paul and his law firm have represented thousands of people diagnosed with mesothelioma, asbestosis, and lung cancer, recovering significant compensation for injured clients. Every client is extremely important to Paul and he will take every call from clients who want to speak with him. Paul and his law firm handle mesothelioma cases throughout the United States.