Mesothelioma Cancer Symptoms Guide
Page Updated on August 23, 2023
Common symptoms of mesothelioma are chest pains, shortness of breath, and coughing. The less common peritoneal form of mesothelioma causes gastrointestinal symptoms. Symptoms worsen as the cancer progresses and may include fatigue, fever, and weight loss.
If you or a loved one have mesothelioma, asbestos-related lung cancer, or asbestosis, you may be eligible for a large amount of compensation. Fill out our form to get a free Financial Compensation Packet. You'll learn about trustworthy mesothelioma lawyers in your area, how to get paid in 90 days, how to file a claim for asbestos trust funds, and more.
FREE Financial Compensation Packet
Info on law firms that will recover your

highest compensation

Learn how to get paid in 90 days
File for your share of $30 billion in trust funds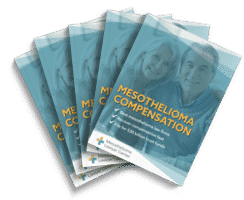 Free

Financial Compensation Packet
Info on law firms that will recover your

highest compensation

Learn how to get paid in 90 days
File for your share of $30 billion in trust funds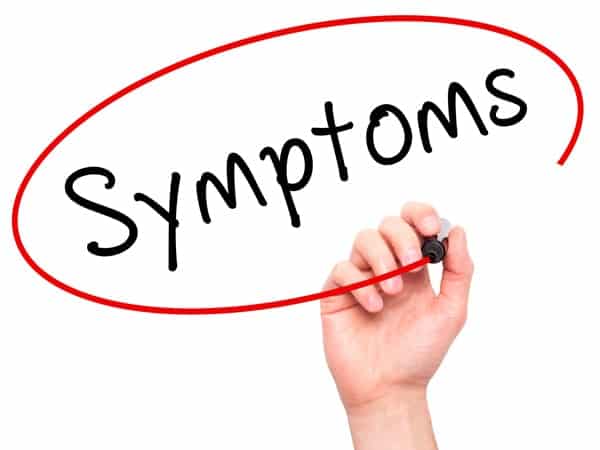 About Mesothelioma
Mesothelioma is a rare and aggressive cancer caused by asbestos exposure. It is difficult to treat and has a poor prognosis.
One of the many issues that makes this a deadly cancer is the symptoms. Mesothelioma symptoms often do not become evident until decades after asbestos exposure. They are also similar to the symptoms of many other illnesses. These factors make it difficult to get a diagnosis and start treatment early.
If you know or suspect you have been exposed to asbestos in the past, know the signs of mesothelioma. Talk to your doctor about screenings and any symptoms that trouble you. The earlier you get a diagnosis, the better your outcome will be.
Pleural Mesothelioma Symptoms Mimic Common Illnesses
Most victims do not seek help even after the first symptoms of mesothelioma begin. This is because pleural mesothelioma symptoms loosely mimic common respiratory illnesses:
The common cold
The flu
Bronchitis
Chronic pulmonary obstructive disease (COPD)
Asthma
Pneumonia
To complicate matters even worse, pleural mesothelioma victims are prone to pneumonia. Yet, instead of connecting pneumonia to mesothelioma, the victim is often treated for pneumonia only.
In addition to cold and flu-like symptoms, some of the earliest indications and warning signs of mesothelioma cancer are lethargy, coughing, body aches, and shortness of breath.
Tell your doctor and ask about cancer screenings if you know you encountered asbestos at work or in your home.
Symptoms of Pleural Mesothelioma
Pleural mesothelioma is the most common form of mesothelioma. It develops around the lungs, which results in respiratory and chest symptoms. Warning signs of pleural mesothelioma include:
Chest pains
Coughing
Difficulty breathing
Shortness of breath
Difficulty swallowing
Wheezing
In addition, close to 60% of mesothelioma victims have complained of back pain, usually in the lower area of the back. Sometimes, the pain will spread from the chest into the shoulder area.
Some of the symptoms of pleural mesothelioma result from complications. A common complication is pleural effusion. This buildup of fluid around the lungs causes pain and difficulty breathing.
Pleural plaques are another common sign of pleural mesothelioma but usually go undetected unless medical treatment is sought. Pleural plaques appear in clusters scattered throughout the victim's chest area, ranging in size up to 6 cm and more.
Less common and later-stage symptoms of pleural mesothelioma may include:
Tumor masses
A collapsed lung
Coughing up blood
Blood clots in the veins
Blood clots in the lung's arteries (pulmonary emboli)
Extreme swelling in the face and arms
Dysphagia (difficulty with swallowing)
Symptoms of Peritoneal Mesothelioma
Peritoneal mesothelioma develops in the tissue that lines the organs of the abdomen. This is the second most common type of mesothelioma.
Common and early symptoms of peritoneal mesothelioma include:
Abdominal Pain and Swelling
Abdominal discomfort
Lumps of tissue clumped together in the abdominal area (usually under the skin)
Loss of appetite and weight loss
Changes in bowel movements, including bouts of constipation or diarrhea
A common complication of peritoneal mesothelioma is ascites. This buildup of fluid in the abdomen causes swelling, pain, and other symptoms. Other potential complications of peritoneal mesothelioma include:
Bowel obstruction
Hernia
Indigestion
As with pleural mesothelioma, symptoms of peritoneal mesothelioma can be very similar to more common illnesses, including:
Crohn's disease
Food allergies
Irritable bowel syndrome
Ulcerative colitis
Symptoms of Pericardial Mesothelioma
Pericardial mesothelioma develops in the tissue that surrounds the heart. It's one of the rarest forms of mesothelioma. How asbestos fibers reach the lining of the heart is still unknown, but scientists said that since the fibers are so small, there's a chance they move through the body's bloodstream.
Also, mesothelioma tumors that develop in the pleural tissue can eventually grow and spread to the pericardial space.
Symptoms of pericardial mesothelioma include:
Chest pains
Wheezing
Shortness of breath
Heart murmurs
Fluid buildup in the pericardium around the heart is a typical complication of pericardial mesothelioma. It is responsible for many of the characteristic symptoms.
Because of the symptoms, pericardial mesothelioma can easily be confused with and misdiagnosed as:
Heart disease
Heart failure
Pericarditis
Cardiomyopathy
Testicular Mesothelioma
Testicular mesothelioma is the rarest type of this cancer. Because it is so rare, there is no comprehensive symptom list. As science progresses, more information on this type of mesothelioma will become available.
No one knows exactly how testicular mesothelioma develops. One possibility is that cancerous growth from other areas of the body somehow amass to a point in which the testicles are affected. Another theory suggests that nodules on the serosal surface of the testicles eventually develop into mesothelioma.
The known symptoms of testicular mesothelioma are:
Fluid buildup and swollen testicles
Pain in the testicles
A lump under the scrotum
Mesothelioma Symptoms By Stage
Each type of mesothelioma has characteristic symptoms that worsen as the disease develops. For instance, in pleural mesothelioma, coughing and wheezing might be mild or non-existent in stage 1 or 2. By stage 3 or 4, these symptoms can be severe and debilitating.
All types of mesothelioma have some symptoms in common that often develop during the later stages:
Loss of appetite
Weight loss
Cachexia, muscle wasting
Fatigue
Anemia
Severe and chronic pain
Fever
Night sweats
Symptoms of Metastatic Mesothelioma
Metastasis occurs when tumors spread to distant locations in the body from the original area of development. Depending on where the cancer spreads, this late stage of mesothelioma can cause various symptoms. Common sites of metastasis in mesothelioma include:
Liver
Spleen
Adrenal glands
Kidneys
The lung opposite the original tumor
Heart
Thyroid
Less common is metastasis to the brain and bones. One of the most common symptoms of late-stage mesothelioma is pain at the metastasis site. There can also be specific symptoms based on where the tumors spread.
The liver is one of the most common sites of metastasis in mesothelioma. Symptoms of liver metastasis include:
Jaundice
Nausea
Loss of appetite
Weight loss
Pain in the upper right abdomen
Fever and sweating
Confusion
When Do Mesothelioma Symptoms Begin?
Mesothelioma has a long latency period. It can take 30 to 50 years after the exposure to asbestos for the first mesothelioma symptoms to appear.
This goes for all types of mesothelioma, although symptoms for peritoneal mesothelioma tend to show up slightly sooner, at anywhere from 20 to 30 years.
If you've been exposed to asbestos or think you've been exposed, it's imperative that you not only inform your doctor but also have regular health check-ups.
A National Center for Biotechnology Information study determined that the average period before mesothelioma detection is around 32 years. Since the symptoms are mild at first, most victims don't get diagnosed until much later, when the disease has progressed and the symptoms have become much worse.
How Are Mesothelioma Symptoms Treated?
There are two main types of treatment for cancer: treatments that target the cancer to slow or stop its growth and treatments to manage symptoms.
The goals of these treatment types are different, but they often overlap. For instance, treating the tumors with surgery, radiation therapy, and chemotherapy reduces their size, which helps relieve symptoms.
While treating the cancer itself might be your primary and most immediate goal, treating symptoms can help you feel better and tolerate more aggressive treatments.
Palliative Care
Palliative care is any treatment used to manage symptoms rather than to treat the illness directly. Surgery can be palliative, for instance, removing tissue bulk to relieve pain.
For mesothelioma, the removal of fluid is a standard palliative procedure. A thoracentesis removes fluid from the chest cavity, and a paracentesis removes fluid from the abdomen. These procedures reduce swelling, discomfort, and pain.
Managing Pain
Pain is a very common symptom of mesothelioma that worsens with the progression of the disease. Treating pain is essential for improving quality of life. Treatments for mesothelioma pain include:
Over-the-counter or prescription pain medications
Nerve blocking injections
Cervical cordotomy
Complementary and Alternative Therapies
Complementary and alternative medicine (CAM) cannot treat or cure cancer but can help relieve symptoms. Some patients benefit from :
Massage therapy
Acupuncture
Acupressure
Herbal supplements
Aromatherapy
If you are interested in CAM, talk to your medical team first. Only work with trained, licensed practitioners.
Support and Mental Health
Mental health symptoms of mesothelioma often go overlooked and include stress, anxiety, and depression. You can find some relief from these symptoms with therapy, cancer counseling, and by joining cancer support groups.
Supporting Good Health
Maintaining your health as well as you can while going through mesothelioma treatment can help minimize symptoms. Talk to your medical team about working with a nutritionist, starting a safe exercise plan, or quitting smoking.
When to See Your Doctor
Most mesothelioma victims wait until they begin having severe symptoms before consulting a physician. It's extremely important to make an appointment and have a check-up as soon as possible if you've been exposed to asbestos.
Letting your doctor know you've been exposed can help you get a diagnosis more quickly, which can help you start mesothelioma treatments as soon as possible.
It's also important to remember that not all victims will experience the same symptoms. While some victims may only exhibit a few common symptoms, others may experience the full range of symptoms.
Regardless, even the first hint of a cold or respiratory illness should be considered serious by anyone who has been exposed to asbestos.
Where to Get Medical Help
When dealing with an asbestos-related illness, it's essential to seek medical help from doctors and clinics specializing in these forms of cancer. Mesothelioma is a rare disease, but you can find specialists with in-depth training and research on asbestos-related illnesses.
In addition, medical centers backed by the National Cancer Institute (NCI) are at the forefront in dealing with all types of cancers, including malignant mesothelioma, asbestosis, lung cancer, and more. It's recommended that victims of asbestos diseases seek treatment at an NCI-designated medical facility.
To learn more about services and treatment and find an NCI-designated facility in your area, call the National Cancer Institute to inquire about treatment centers close to you.
Additional Information
Don't forget to fill out our form to get our free Financial Compensation Packet, filled with information on qualified asbestos and mesothelioma attorneys in your area. For additional assistance, contact us at 800-793-4540.
FREE Financial Compensation Packet
Info on law firms that will recover your

highest compensation

Learn how to get paid in 90 days
File for your share of $30 billion in trust funds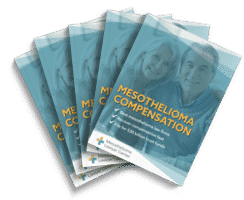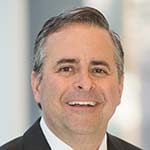 Paul Danziger grew up in Houston, Texas and earned a law degree from Northwestern University School of Law in Chicago. For over 25 years years he has focused on representing mesothelioma cancer victims and others hurt by asbestos exposure. Paul and his law firm have represented thousands of people diagnosed with mesothelioma, asbestosis, and lung cancer, recovering significant compensation for injured clients. Every client is extremely important to Paul and he will take every call from clients who want to speak with him. Paul and his law firm handle mesothelioma cases throughout the United States.